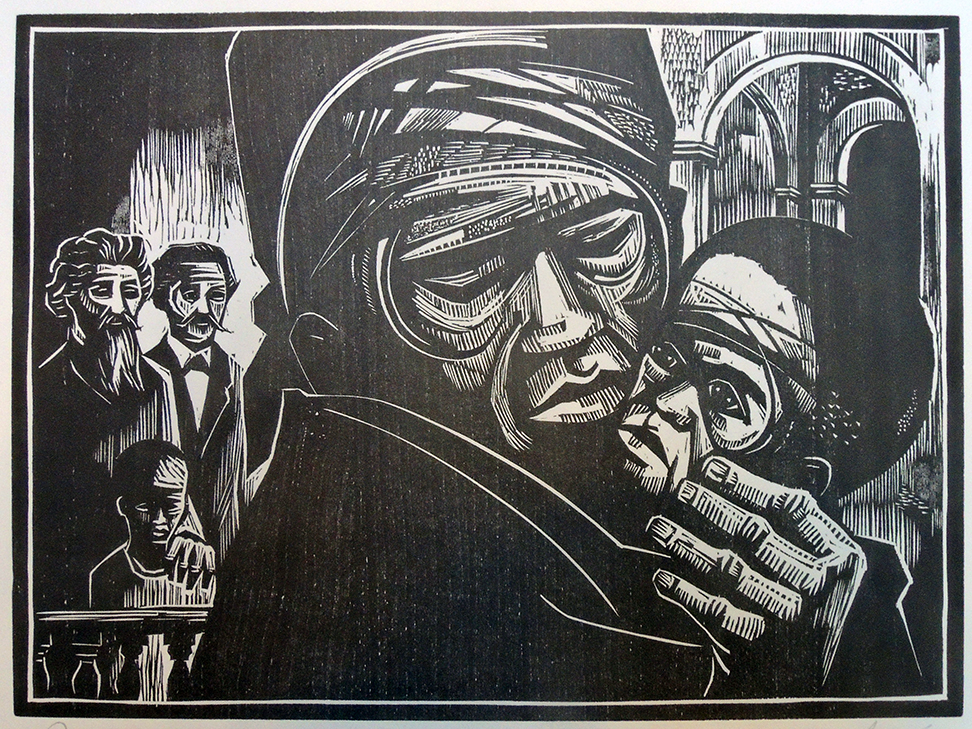 One of the pleasures of welcoming classes to view the Graphic Arts Collection is rediscovering forgotten or under-used resources. During our session with SPA 387/AAS 387 "Puerto Ricans Under U.S. Empire: Memory, Diaspora, and Resistance" taught by Cesar Colon-Montijo and Arcadio Díaz-Quiñones, we rediscovered Primer centenario de la abolición de la esclavitud en Puerto Rico, 1873-1973 or The First Centenary of the Abolition of Slavery in Puerto Rico 1873-1973. This limited edition of 9 fine art prints includes the following:
Rescate by José R. Alicea
Dos caras by Myrna Baez
Abolición? by Rafael López del Campo
22 de marzo by Antonio Maldonado
1873-1973 by Augusto Marín
Y tu abuela, dónde está? by Antonio Martorell
Cumbé by Jaime Romano
1873-1973 by José A. Rosa Castellanos
Quien compra a quien by José Antonio Torres Martinó
Here are a few images: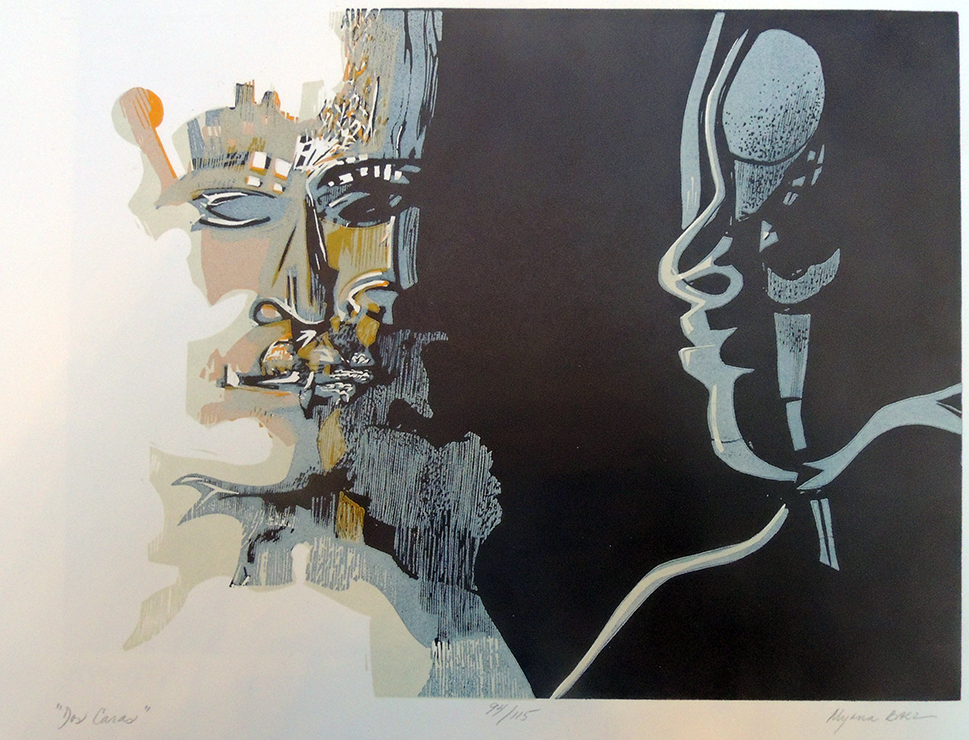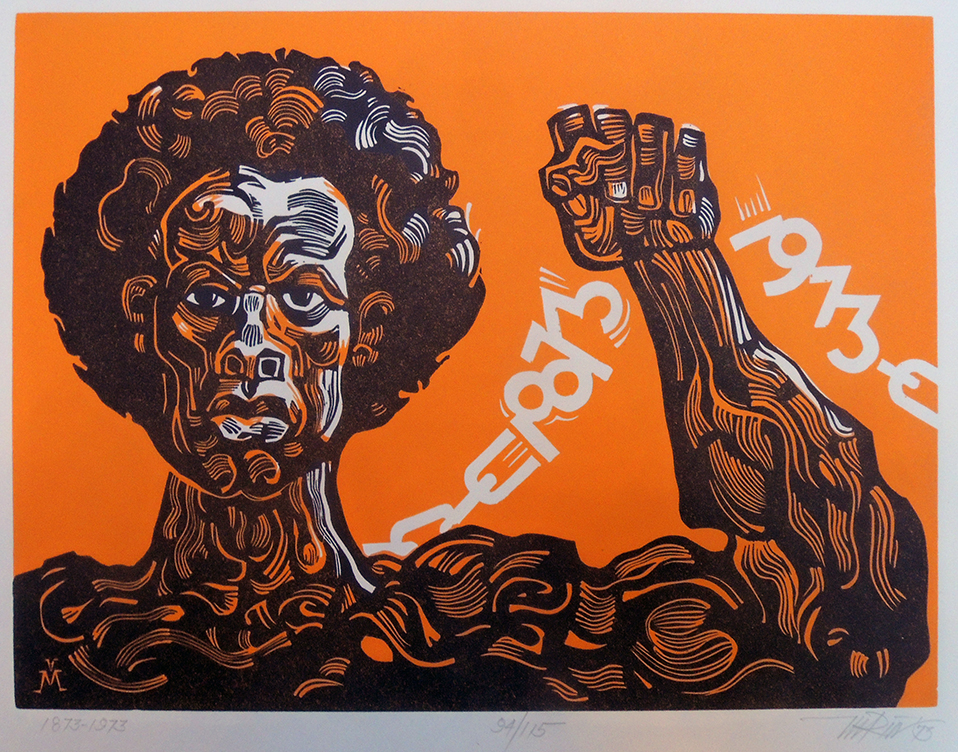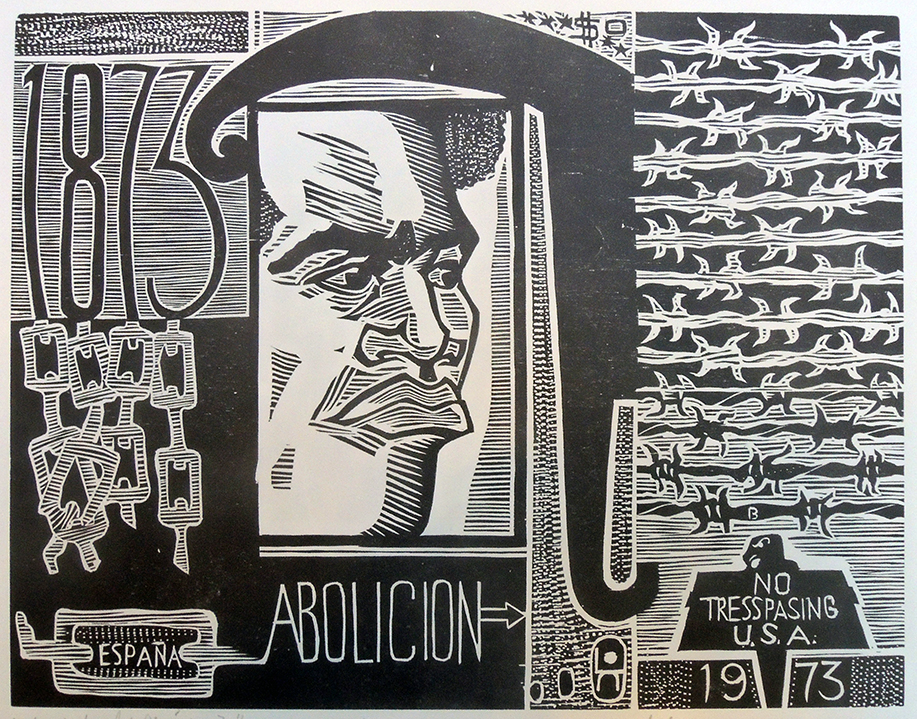 "This seminar examines the ethical and historical dimensions of the 2019 Summer Puerto Rican Protests. Developing within an ongoing financial catastrophe and the trauma of Hurricane María, most issues raised today are deeply rooted in the history of U.S. imperial domination since 1898. The course aims to rethink questions of second-class citizenship, colonial capitalism, militarization, ecocide and massive migrations, as well as gender, sexual and racial inequalities. Special focus on how musical, artistic, religious, political, and literary traditions shape memory and resistance in Puerto Rico and in its vast diasporic communities."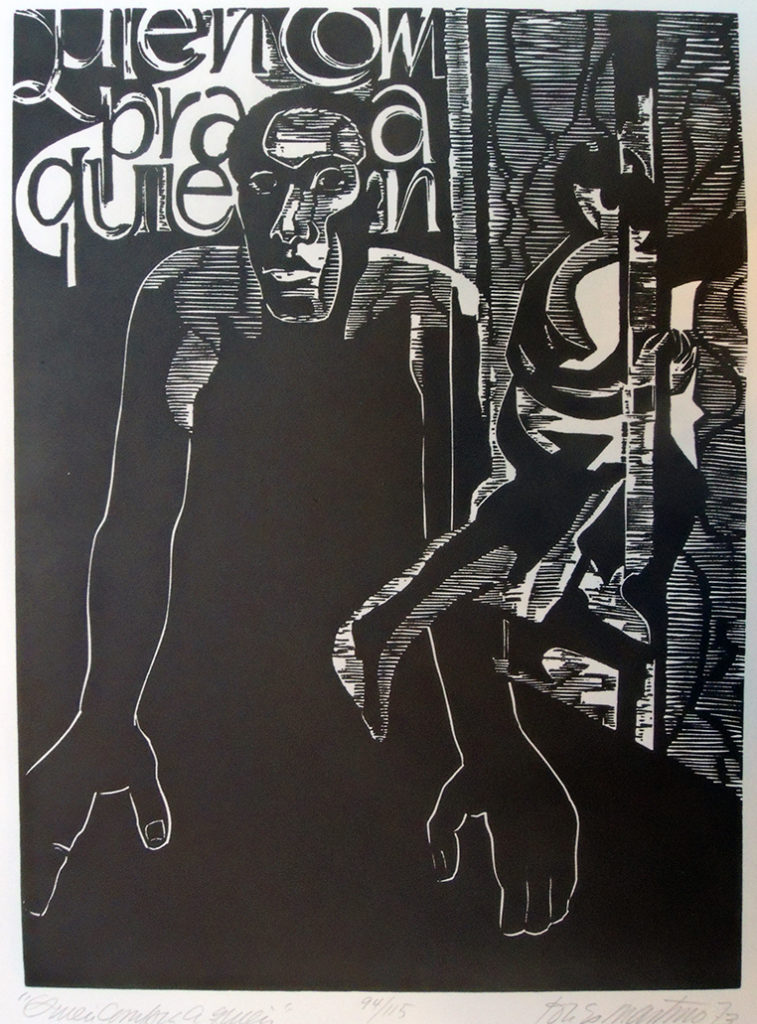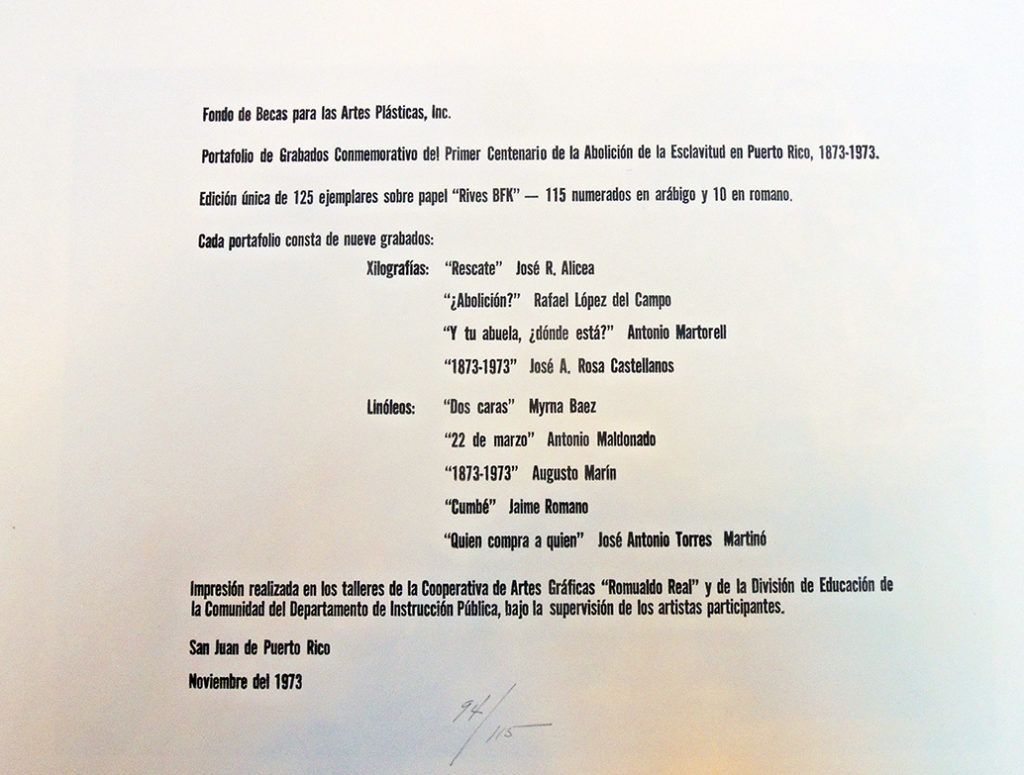 Primer centenario de la abolición de la esclavitud en Puerto Rico, 1873-1973: portafolio conmemorativo =[First centenary of the abolition of slavery in Puerto Rico, 1873-1973: Commemorative portfolio] (San Juan de Puerto Rico: Fondo de Becas para las Artes Plásticas, 1973). [2] leaves, [9] leaves of plates. Graphic Arts Collection Oversize 2009-0001F. "Edición única de 125 ejemplares … 115 numerados en arábigo y 10 en romano." The Graphic Arts copy is no. 94.