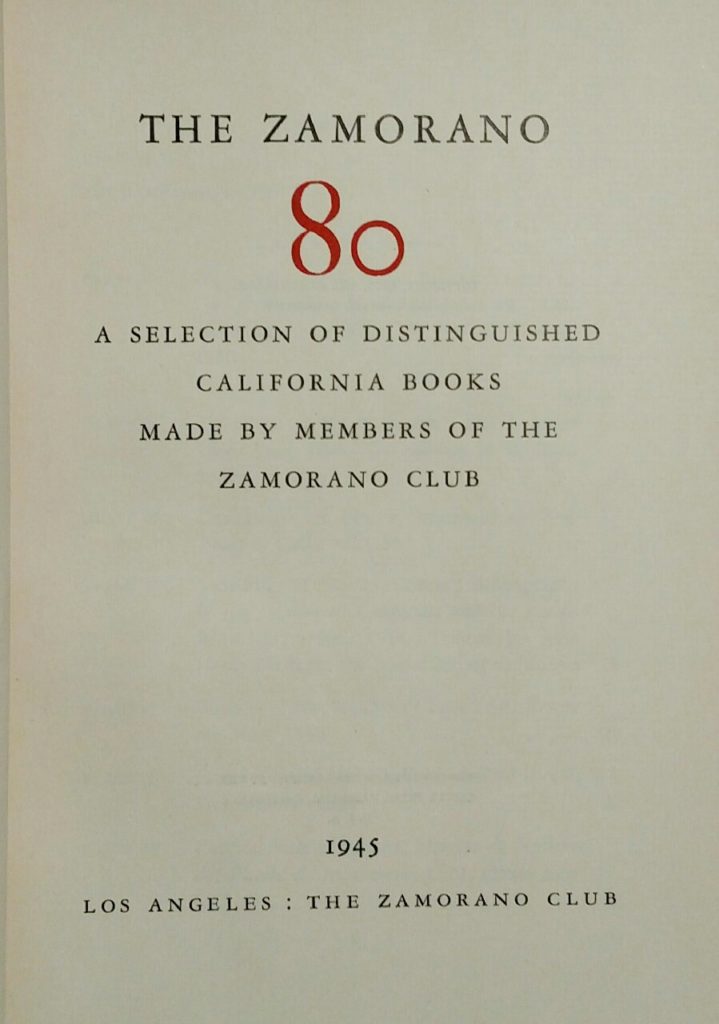 The Zamorano 80: a selection of distinguished California books made by members of the Zamorano Club (Los Angeles: Zamorano Club, 1945). Copy 215 of 500. Former owner Elmer Adler. Graphic Arts Collection 2004-2534N
The question was asked today whether the Graphic Arts Collection had the complete Zamorano 80? …What is the Zamorano 80?
The Zamorano Club was formed in 1928 by a small group of Los Angeles bibliophiles–men only–who were interested in books and fine printing (women were finally invited to be members in 1990). They named the club after Agustin Vicente Zamorano (1798-1842), who imported the first printing press to be set up west of the Rocky Mountains in 1826.
From 1826 to 1831, Zamorano created letterheads from woodblocks and type, pounding proofs without a press. With the acquisition of a press in 1834, Zamorano issued eleven broadsides, six books, and six miscellaneous works before departing California in 1838. His first book was included in the list of 80: José Figueroa (1792-1835), Manifiesto a la República Mejicana: que hace el General de brigada, José Figueroa, Comandante general y cefe politico de la alta California sobre su conducta y la de los señores D. José María de Hijar y D. José María Padrés, como directores de colonizacion en 1834 y 1835 (Monterrey: Impr. del C. Agustin V. Zamorano, 1835).
Princeton has access to a digital copy but not Zamorano's original edition answering the question: we don't have a complete Zamorano 80. However, we do have quite a few.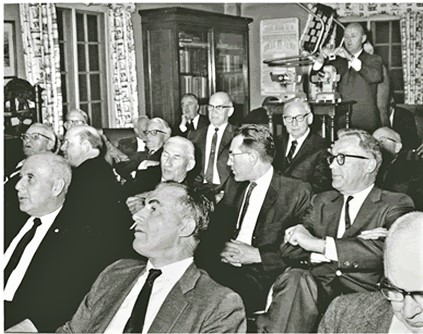 "The seeds of what was to become the Zamorano Club of Los Angeles were first planted at a dinner held on 19 October 1927, in the University Club, then located at 614 South Hope Street. The minutes of that pioneer gathering listed the following attendees: A. Gaylord Beaman (insurance), Garner A. Beckett (cement manufacturer), William W. Clary (attorney), Arthur M. Ellis (attorney), and W. Irving Way (bookman). The latter was the catalytic agent, a fact which has been well established."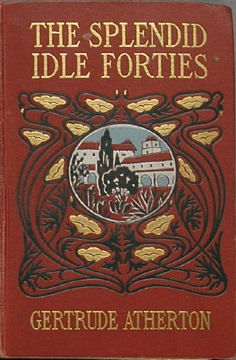 A longer history of the club can be found at their website: http://www.zamoranoclubla.org/zam80/
The majority of the Zamorano 80 are available in full texts online. A complete list can be found on the club's website, but here are the first 20 with links:
Gertrude Atherton, THE SPLENDID IDLE FORTIES: STORIES OF OLD CALIFORNIA. New York: Macmillan, 1902. Digital text.
Hubert Howe Bancroft, WORKS. San Francisco: A.L. Bancroft & Co., 1882-1890.
Frederick William Beechey, NARRATIVE OF A VOYAGE TO THE PACIFIC AND BEERING'S STRAIT. London: Henry Colburn & Richard Bentley, 1831. Digital texts 1, 2.
Horace Bell, REMINISCENCES OF A RANGER. Los Angeles: Yarnell, Caystile & Mathes, 1881. Digital texts 1, 2.
Anthony J. Bledsoe, INDIAN WARS OF THE NORTHWEST: A CALIFORNIA BOOK. San Francisco: Bacon & Company, 1885. Digital text.
Herbert Eugene Bolton, ANZA'S CALIFORNIA EXPEDITIONS. Berkeley: University of California Press, 1930. Digital text.
John David Borthwick, THREE YEARS IN CALIFORNIA. Edinburgh: W. Blackwood & Sons, 1857. Digital texts 1, 2.
William Henry Brewer, UP AND DOWN CALIFORNIA IN 1860-1864: THE JOURNAL OF WILLIAM H. BREWER. New Haven: Yale University Press, 1930. Digital text.
John Henry Brown, REMINISCENCES AND INCIDENTS OF EARLY DAYS OF SAN FRANCISCO (1845-1850). San Francisco: Mission Journal Publishing Company, [1886]. Digital text.
John Ross Brown, REPORT OF THE DEBATES IN THE CONVENTION OF CALIFORNIA. Washington, DC: John T. Towers, 1850. Digital text.
Peter Hardeman Burnett, RECOLLECTIONS AND OPINIONS OF AN OLD PIONEER. New York: D. Appleton & Co., 1880. Digital texts 1, 2.
CALIFORNIA AND NEW MEXICO: MESSAGE FROM THE PRESIDENT OF THE UNITED STATES. Washington, DC, 1850. Digital text.
Carlos Antonio Carrillo, EXPOSICIÓN DIRIGIDA A LA CÁMARA DE DIPUTADOS DEL CONGRESSO … Mexico: Imprenta del C. Alejandro Valdés, 1831.
James H. Carson, EARLY RECOLLECTIONS OF THE MINES, AND A DESCRIPTION OF THE GREAT TULARE VALLEY. Stockton: San Joaquin Republican, 1852. Digital text.
Samuel Clemens [Mark Twain], THE CELEBRATED JUMPING FROG OF CALAVERAS COUNTY AND OTHER SKETCHES. New York: C.H. Webb, 1867. Digital text (one among many).
Samuel Clemens [Mark Twain], ROUGHING IT. Hartford: American Publishing Company, 1872. Digital texts 1, 2, 3 et al.
James Clyman, JAMES CLYMAN, AMERICAN FRONTIERSMAN, 1792-1881: THE ADVENTURES OF A TRAPPER AND COVERED WAGON EMIGRANT AS TOLD IN HIS OWN REMINISCENCES AND DIARIES. San Francisco: California Historical Society, 1928.