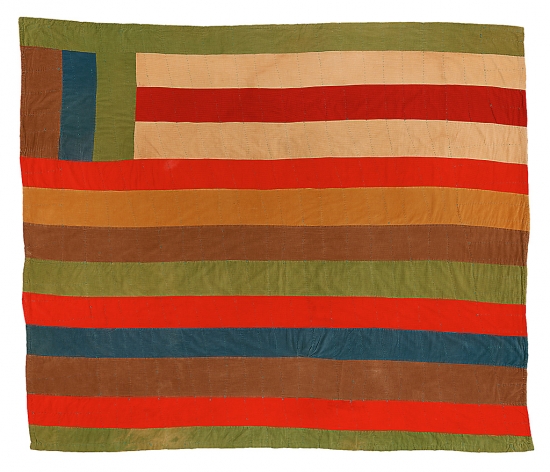 Princeton University President Christopher L. Eisgruber recently announced that our 2020 "pre-read" is This America: The Case for the Nation by historian Jill Lepore. https://princeton.overdrive.com/media/4618070 Each year Princeton's incoming class collectively explores one text, this year focusing on the concept of the nation, American civil ideals, and historical truth-seeking.
Published by W.W. Norton & Company in 2019, the book's cover features the image of a quilt in the shape of an American flag. The work was created in 1976 by Arcola Pettway (1934-1994), titled Lazy Gals Variation, as a Bicentennial quilt composed of brightly colored strips of corduroy fabric. "Lazy Gal" refers to the quilting pattern of irregular bars, one of a variety of traditional patterns used by Pettway and other quilters who are part of the Gee's Bend collective. The quilt pictured above is owned by the High Museum, a purchase and gift of the Souls Grown Deep Foundation from the William S. Arnett Collection.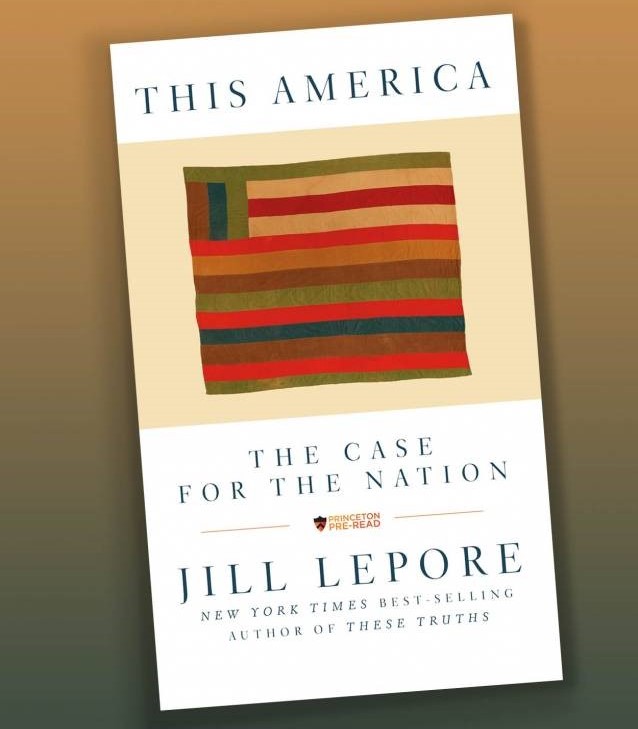 Pettway and the other quilters are the descendants of enslaved people from rural Gee's Bend, Alabama. They first came to national attention with the Freedom Quilting Bee, a cooperative arising from the Civil Rights movement in the 1960s, and their quilts were sold in New York City at Bloomingdale's and Sak's, providing income for the women.
In the 1990s, art collector William Arnett and his family, rediscovered them and, together with curators, patrons and others with a large respect for African-American culture, a touring exhibition was organized by the Museum of Fine Art, Houston.
According to the Souls Grown Deep Foundation, Arcola Young was raised by her mother, Deborah Young, and her grandfather, Reverend Paul S. Pettway. Her mother also raised Young's cousin, Leola Pettway. Leola described their childhood as being full of play and adventure, like fishing, singing in church choirs, and inventing games. Young married Joseph Pettway, brother of Lucy T. Pettway, and together they had 16 children, 8 boys and 8 girls! They farmed together and Young was a part of a gospel singing group, the Golden Angels.– For more information on the women of Gee's Bend, see https://www.soulsgrowndeep.org/gees-bend-quiltmakers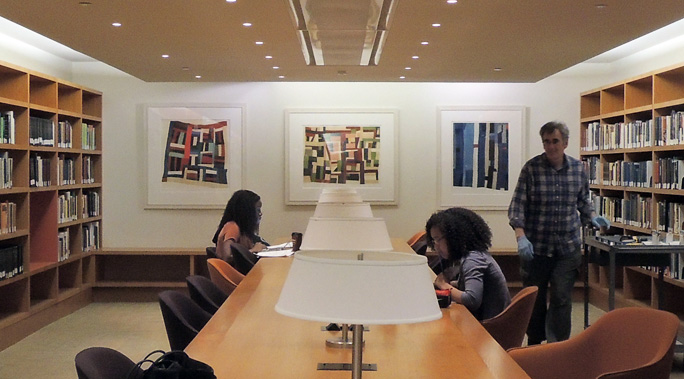 In 2017, three etchings after the quilts of Loretta Pettway and Mary Lee Bendolph, members of the Gee's Bend quilters, were acquired by the Graphic Arts Collection and installed in Firestone Library's African American Studies Room (B floor) thanks to a joint initiative between the Princeton University Art Museum, Princeton University Library, and the Department of African American Studies. https://graphicarts.princeton.edu/2017/04/10/gees-bend-prints-acquired/