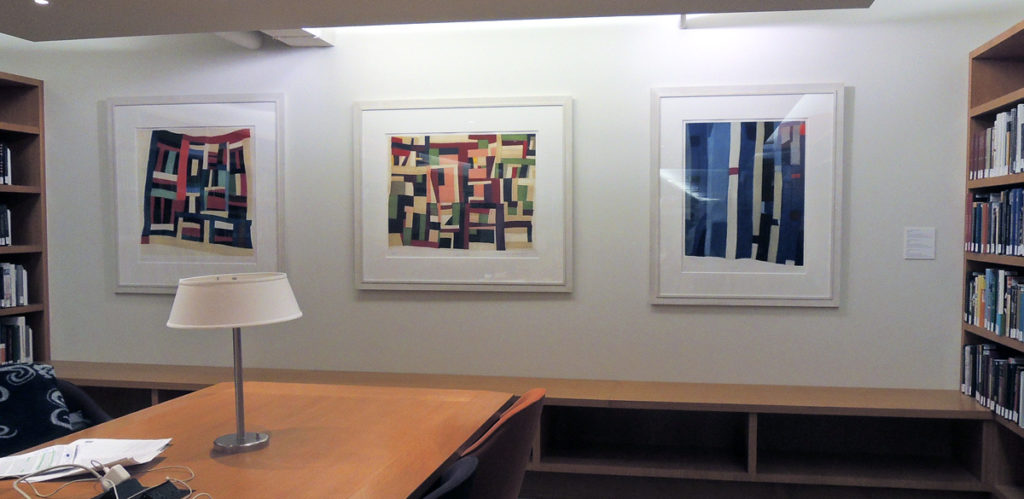 Loretta Pettway (American, born 1942), Remember Me, 2006. Color soft ground and spit bite aquatint etching. Edition of 50; printed and published by Paulson Fontaine Press. Graphic Arts Collection GAX 2017 AAS1
Mary Lee Bendolph (American, born 1935), Get Ready, 2006. Color soft ground and spit bite aquatint etching. Edition of 50; printed and published by Paulson Fontaine Press. Graphic Arts Collection GAX 2017 AAS2
Loretta Pettway (American, born 1942), Lazy Gal, 2006. Color soft ground and spit bite aquatint etching. Edition of 50; printed and published by Paulson Fontaine Press. Graphic Arts Collection GAX 2017 AAS3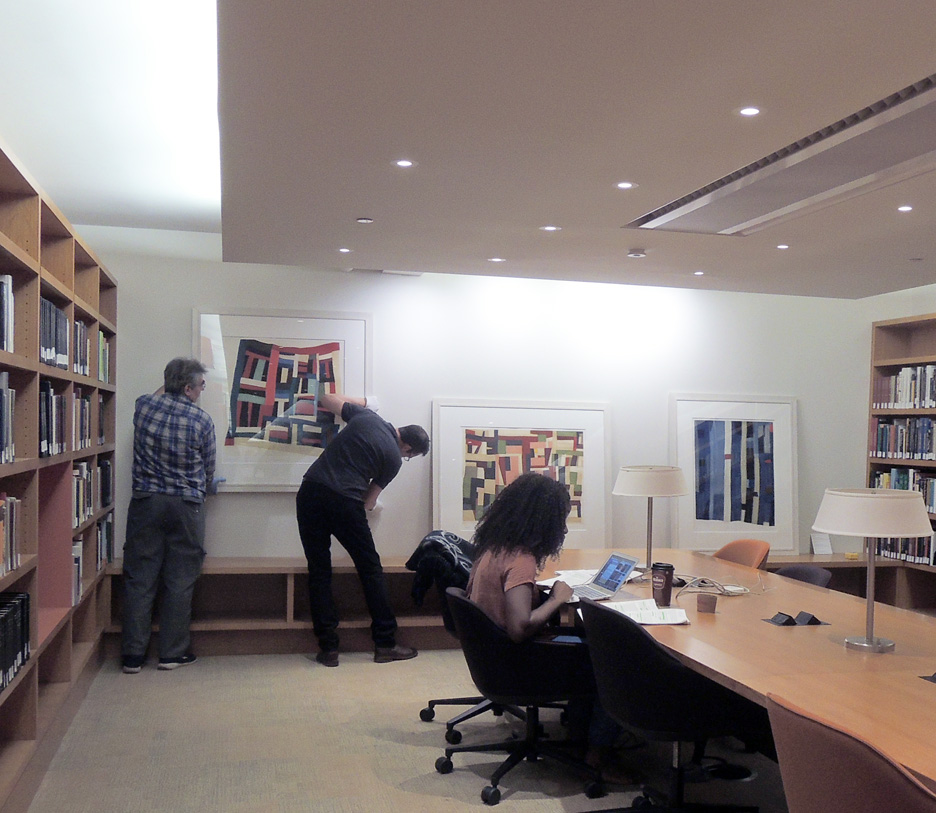 Three spectacular new etchings have been acquired for Firestone Library's African American Studies Room (B floor) thanks to a joint initiative between the Princeton University Art Museum, Princeton University Library, and the Department of African American Studies.
Many thanks to all those who participated, especially our art handlers John Walako and Rory Mahon, see here, who did a beautiful job hanging the works this morning.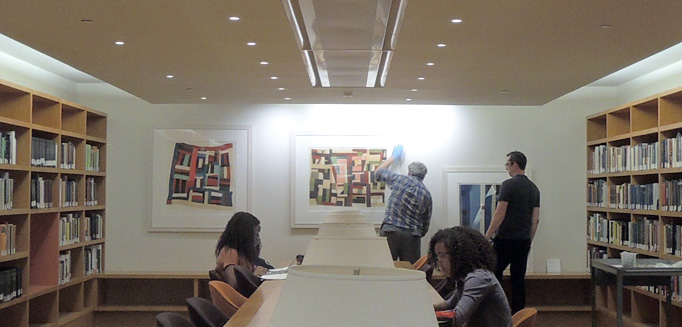 Mary Lee Bendolph and Loretta Pettway are members of the Gee's Bend Quilters Collective and live in the area of Rehoboth and Boykin, Alabama. For a history of the group, see their website: https://www.soulsgrowndeep.org/gees-bend-quiltmakers
The etchings were produced in 2006 in collaboration with the printmakers at Paulson Bott (now Fontaine) Press in Berkeley, California. See more at: http://paulsonfontainepress.com/
John Beardsley's 2002 study, Gee's Bend: the Women and their Quilts, has been placed in the AAS room so students and visitors can learn more about the collective. For additional source material, see this video from Glass World Films:
The Quiltmakers of Gee's Bend (Award-winning PBS Feature)
from
Glass World Films
on
Vimeo
.