The Print Council of America (PCA) has enlarged its website with additional scholarly resources you might find helpful in teaching and for personal use. The pages are freely accessible to everyone.
PCA is an incorporated non-profit organization with elected membership, officers and a board of directors. Membership in the Council is achieved through a process of nomination by existing Council members and review/approval by the board of directors at their semi-annual meetings. These pages were written by volunteers within the organization, with our thanks.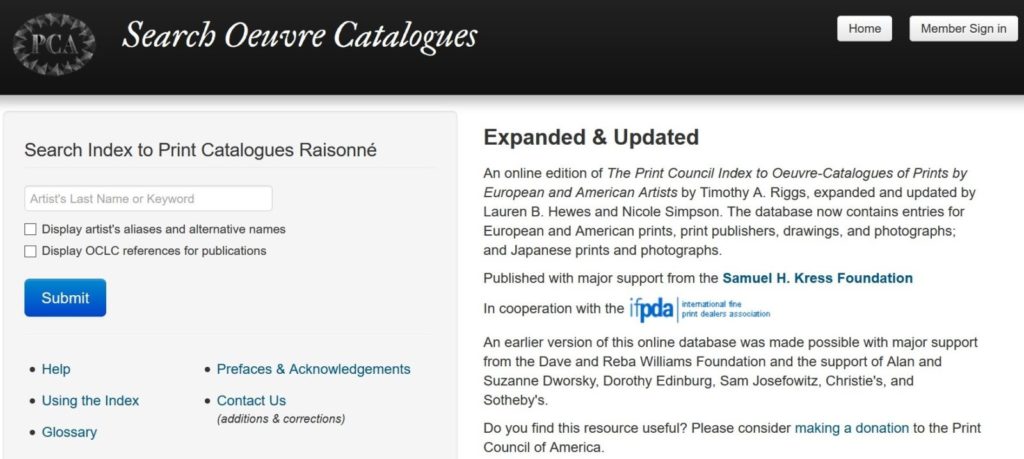 We are a professional organization of print specialists with a current membership of over 270 individuals most of whom represent collections of works of art on paper throughout the United States and Canada. While the organization is comprised primarily of museum curators, it also includes university professors, conservators of works on paper, and independent scholars with a strong commitment to the study of prints. Princeton currently has three members.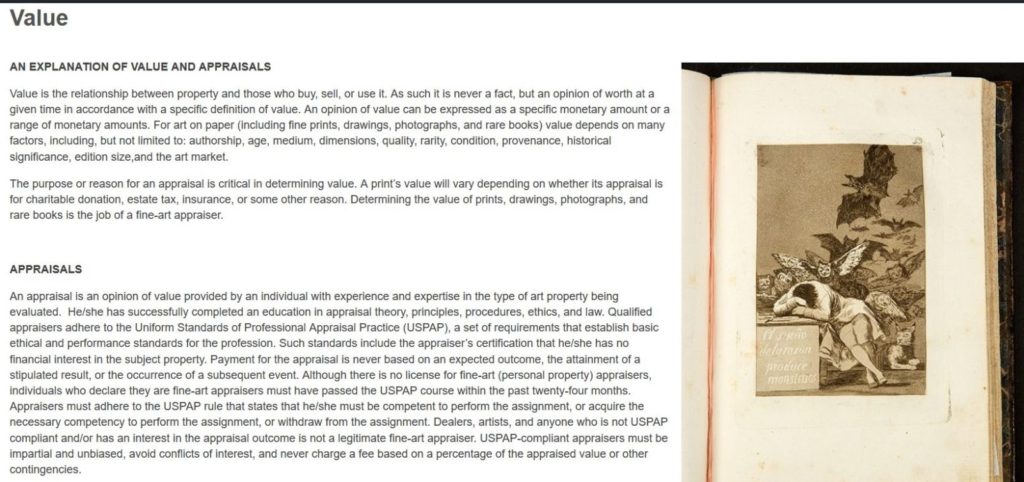 Founded in 1956 by a small group of museum curators, scholars, artists, collectors, and dealers, PCA's mission is to "foster the creation, dissemination, and appreciation of fine prints, old and new." Led by the legendary print collector Lessing J. Rosenwald, founders and early members of the group included individuals well-known for the roles they played in establishing public collections, mounting ground-breaking exhibitions of prints, and publishing critical studies of prints and printmakers.
In its initial years the Print Council was devoted to raising the visibility of printmaking as a fine art medium, and it played a strong advocacy role in providing educational information about prints, in supporting artists, and in promoting the creation and enactment of legislation relating to fraudulent practices in the print marketplace. More recently Print Council has served as a professional organization for print curators and has been especially active in the publication of books and research aids intended to encourage and professionalize the preservation, administration, and study of print collections in the United States and Canada. Equally important, the Print Council now provides a forum for print curators and other specialists to meet, share ideas, debate issues, update each other on work in progress, and discuss and implement Council projects. For more than sixty years, the Print Council of America has provided an environment for good will and cooperation among professionals dealing with works of art on paper.