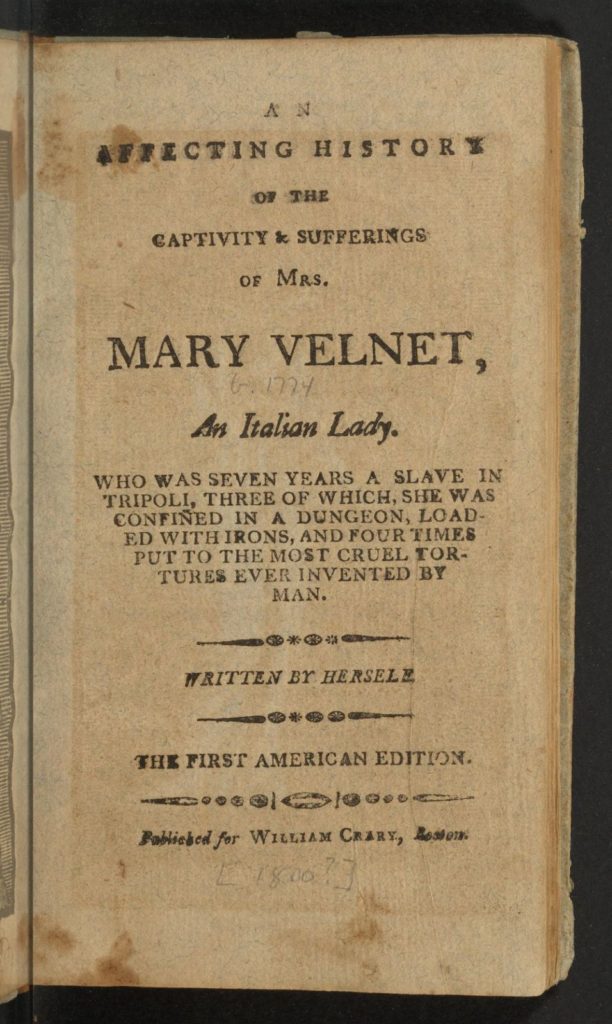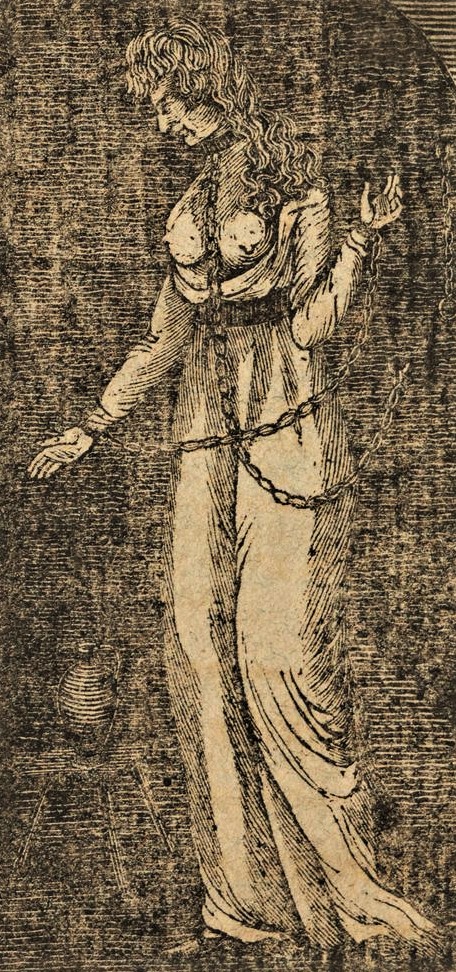 The Sinclair Hamilton copy of Mary Velnet's 19th-century slave narrative has been digitized and is available for download.
Mary Velnet (born 1774), An affecting history of the captivity & sufferings of Mrs. Mary Velnet, an Italian lady Who was seven years a slave in Tripoli, three of which she was confined in a dungeon, loaded with irons, and four times put to the most cruel tortures ever invented by man written by herself (Boston: Published for W. Crary [1800?]). Graphic Arts Collection Hamilton 185. https://catalog.princeton.edu/catalog/2990368
Woodcut frontispiece showing Mary in her dungeon loaded with irons. Inscribed in ink on first fly leaf: "John Bright Jun. property–Waltham," and "John Bright Jun. Waltham 1810 July 15th" on last leaf.
The book tells the story of Mary Velnet, wife of Morn Henri Velnet, an East Indian trader. Mary left Italy on June 20, 1797, to join her husband in Canton and two months later, her ship was attacked by the Tripolitans in North Africa. She was captured, sold, and held in slavery for seven years.
Although Velnet is called an Italian lady, it has been suggested that this was an American story, commissioned by an American publisher for the extensive audience hungry for for slave narratives involving white women. Princeton owns the first American edition, one of at least six printings of this book.
Paul Baepler's White Slaves, African Masters: An Anthology of American Barbary Captivity Narratives, suggests that the popularity in the United States of these sensational narratives of white women captured and tortured in African and Indian countries led to many fictitious publications.
"We have no bibliographies of Barbary captivity narratives, and while this list doesn't claim to be comprehensive, I hope it moves us toward a fuller understanding of the genre's publication history. No doubt there are many more narratives among newspaper accounts, unpublished diaries, sermons, letters, travel narratives, captain's logs, and miscellany. I have included the seemingly fictitious accounts that were printed in the United States—Vandike, Velnet, Martin, Nicolson, Bradley, and Laranda—and with the exception of the Nicholson narrative, all of these were reputedly written by non-American but published exclusively in the United States."
What do you think?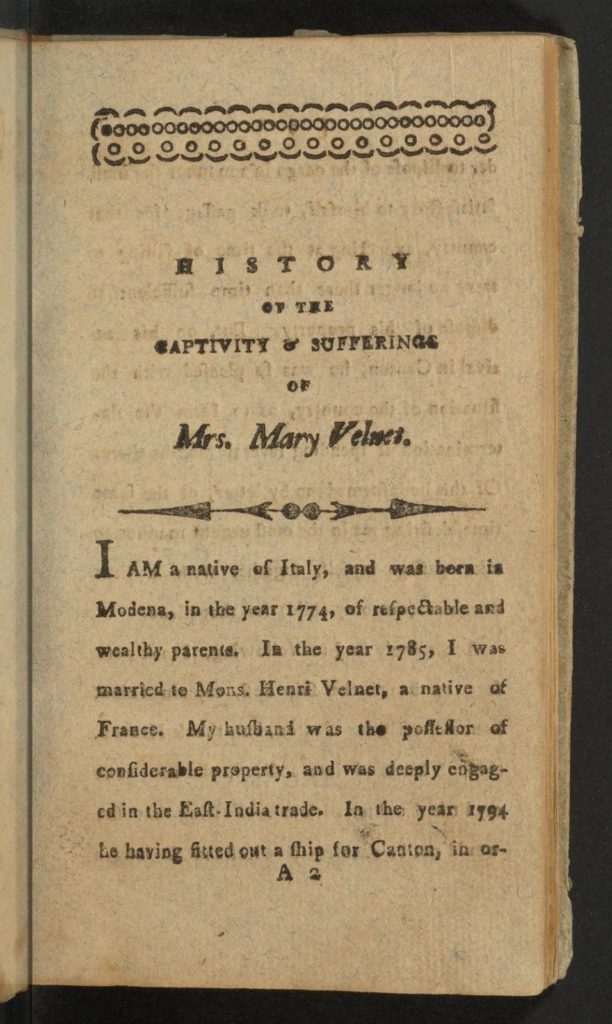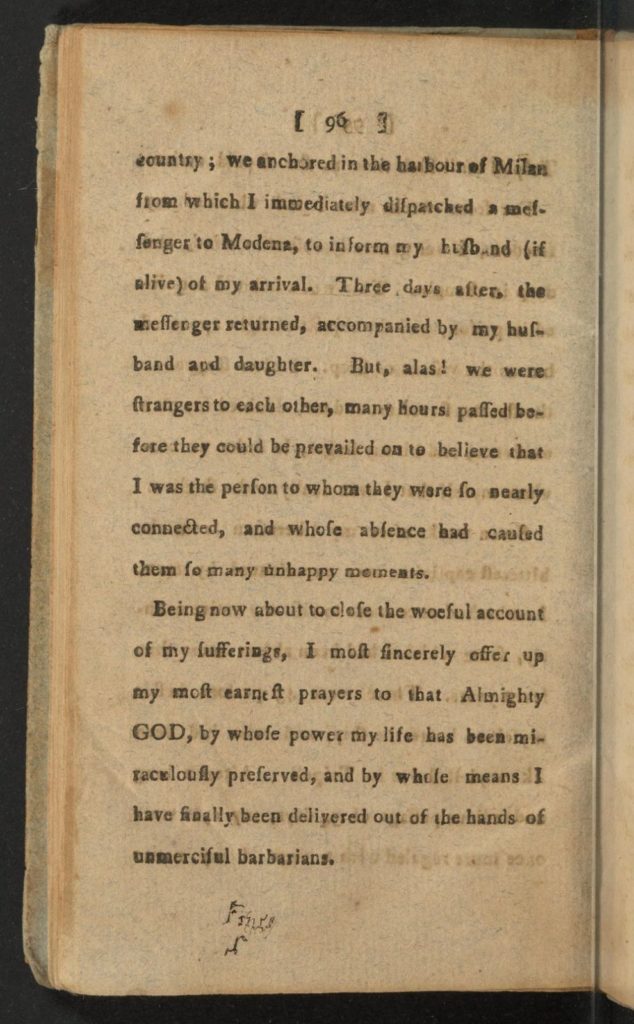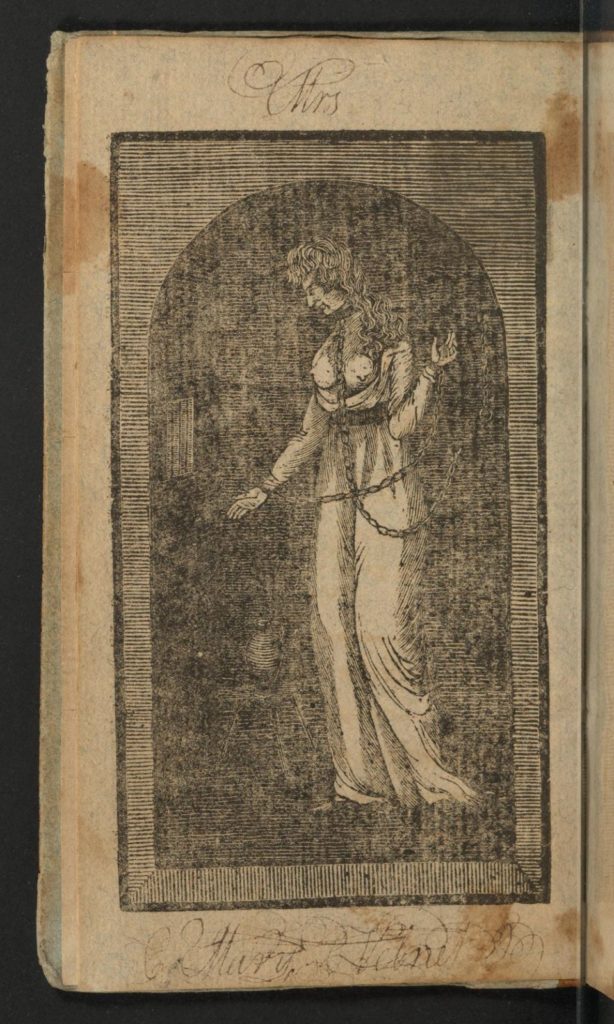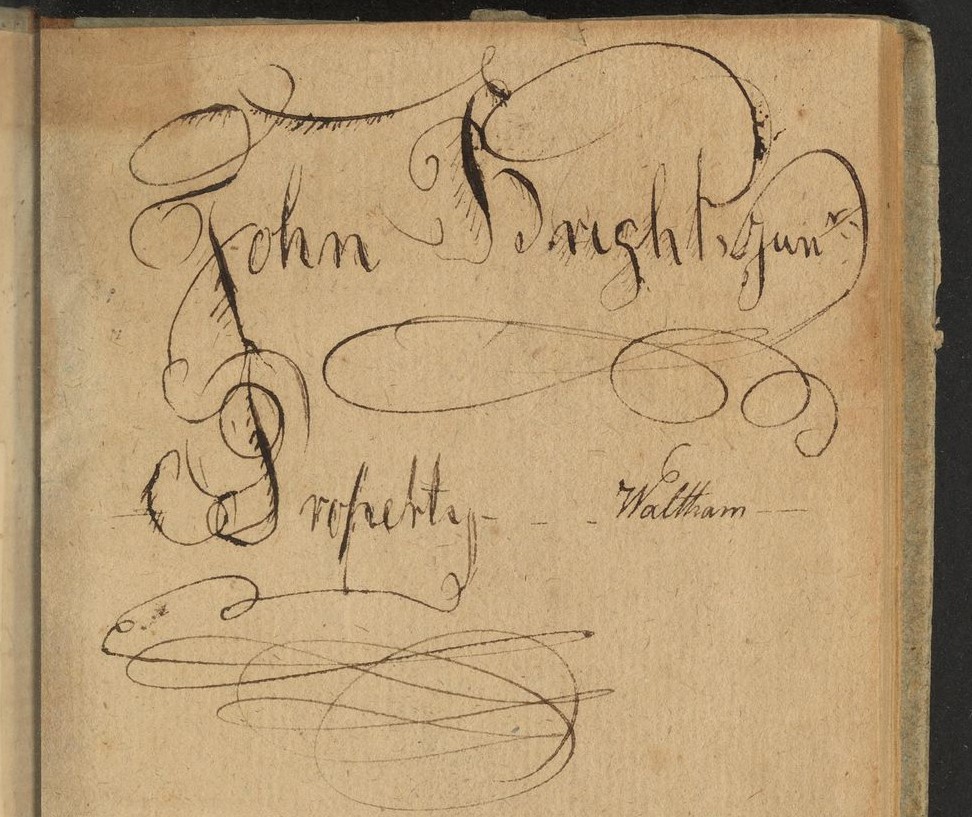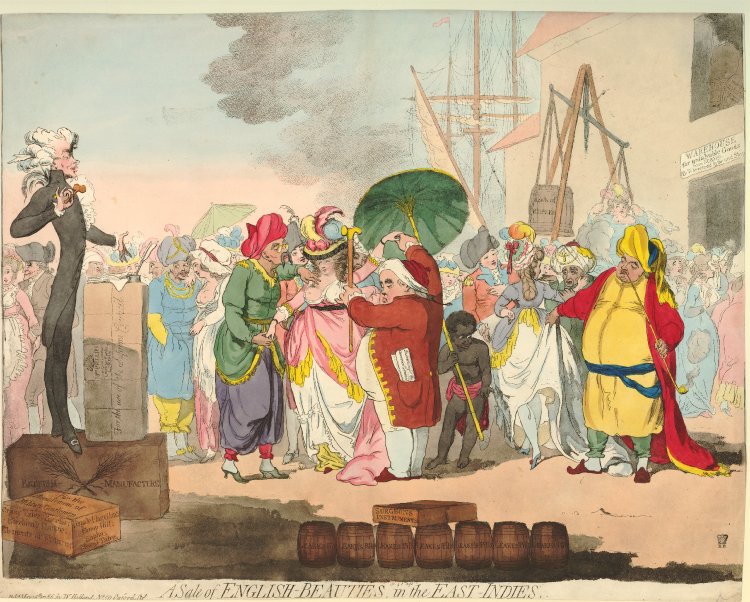 See also James Gillray's Sale of English Beauties: https://graphicarts.princeton.edu/2015/01/24/gillrays-sale-of-english-beauties-and-books/