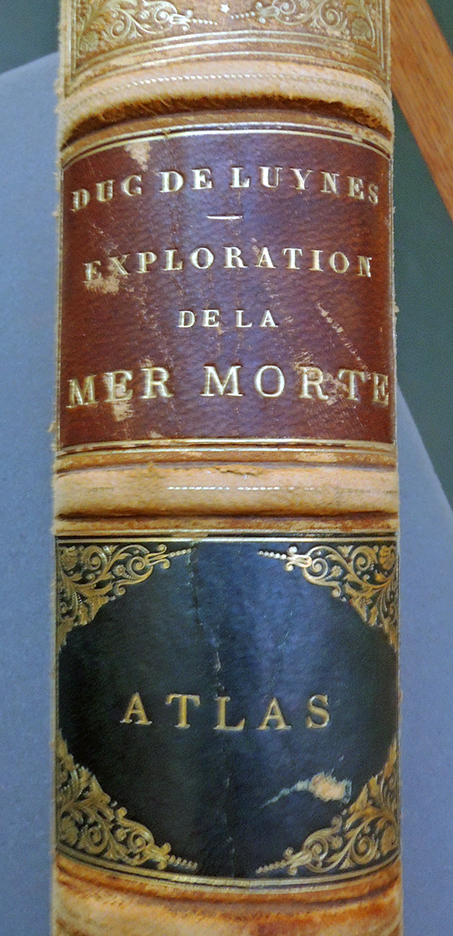 Honore Theodore Paul Joseph D'Albert Duc de Luynes (1802-1867), Voyage d'exploration à la Mer Morte, à Petra, et sur la Rive Gauche du Jourdain [= Expedition to the Dead Sea, Petra, and the Left Bank of the Jordan] (Paris: Arthus Bertrand, n.d. [ca.1868-74]). Graphic Arts Off-Site Storage RECAP-33945831
Alphonse Poitevin (1819-1882) won both of the 1856 photographic competitions sponsored by the Société françoise de photographie to discover a way (in short) to stop photographic prints from fading. Poitevin's prize money was donated by Honoré d'Albert duc de Luynes (1802-1867) but when the Duke needed someone to print the photographs from his 1864 expedition to the Dead Sea basin and interior of Jordan, he passed on Poitevin and chose Charles Nègre (1820-1880).
An amateur archaeologist, Luynes organized the expedition to examine the region's ancient ruins and perform geological and scientific observations. He took with him scientists, historians, and Lieutenant Louis Vignes (1831-1896), who served as the expedition's photographer after receiving extensive training from Nègre. Vignes made both paper and glass plate negatives, which were carefully transported back to Paris and printed in ink as photogravures for the atlas documenting the expedition. Voyage d'Exploration a la Mer Morte à Petra et sur la Rive Gauche du Jourdain.
"Nègre was to complete the work by January 1868 for the sum of 23,250 francs. The photographs, made by the Duke's second in command, Lieutenant L. Vignes, are for the most part rather contrasty and lacking in detail in the shadow areas. It is remarkable how Nègre was able to open up the shadows and fill them with light, detail and space. But undoubtedly the main reason the Duke chose Nègre to perform this task lay in the quality of the prints Nègre was capable of producing. Quite possibly de Luynes had expected the artist to win the prize of the Société Francaise competition, for he had achieved a control over his process which resulted in prints of rich tones, fine detail, transparency and effect." – Borcoman, Charles Negre, pp. 45-46 and plates 199 and 200.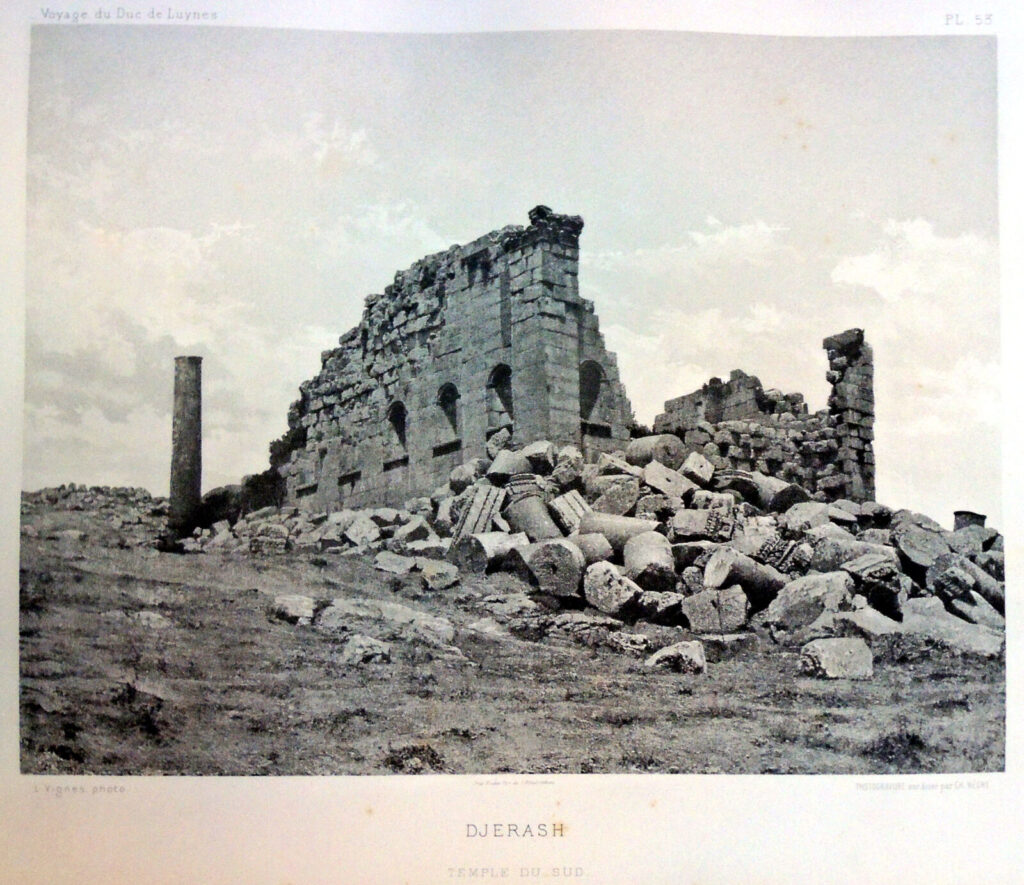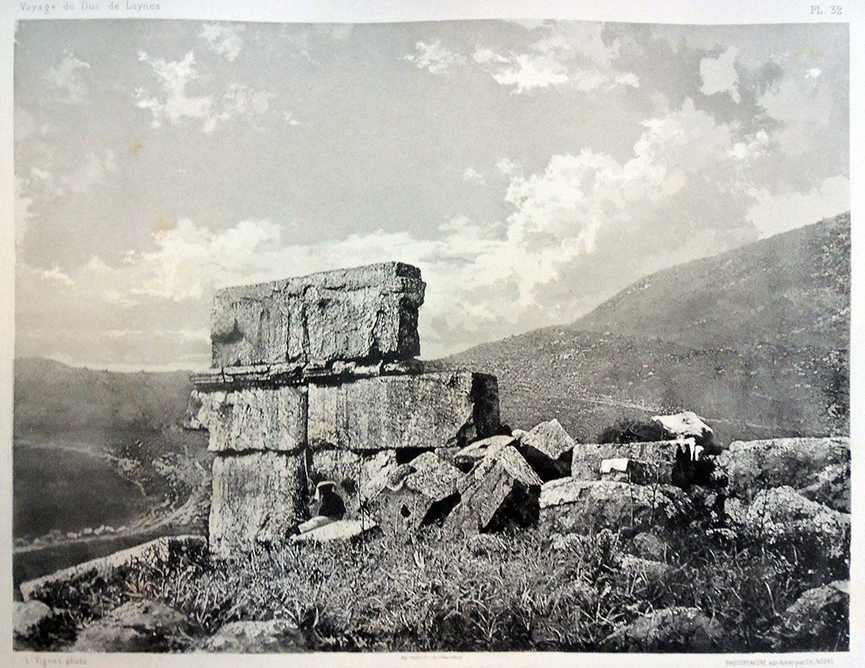 Together with three volumes of text, the atlas volume presents 64 of the Nègre photogravures; plus 18 lithographs, 2 maps, and 1 chart. Rachel Stuhlman, George Eastman House, writes that Nègre produced "printing plates capable of reproducing the entire gradation of tones, from the white of the paper to the strongest black…" and that he "…transformed the dull photographs into evocative images of great poetry."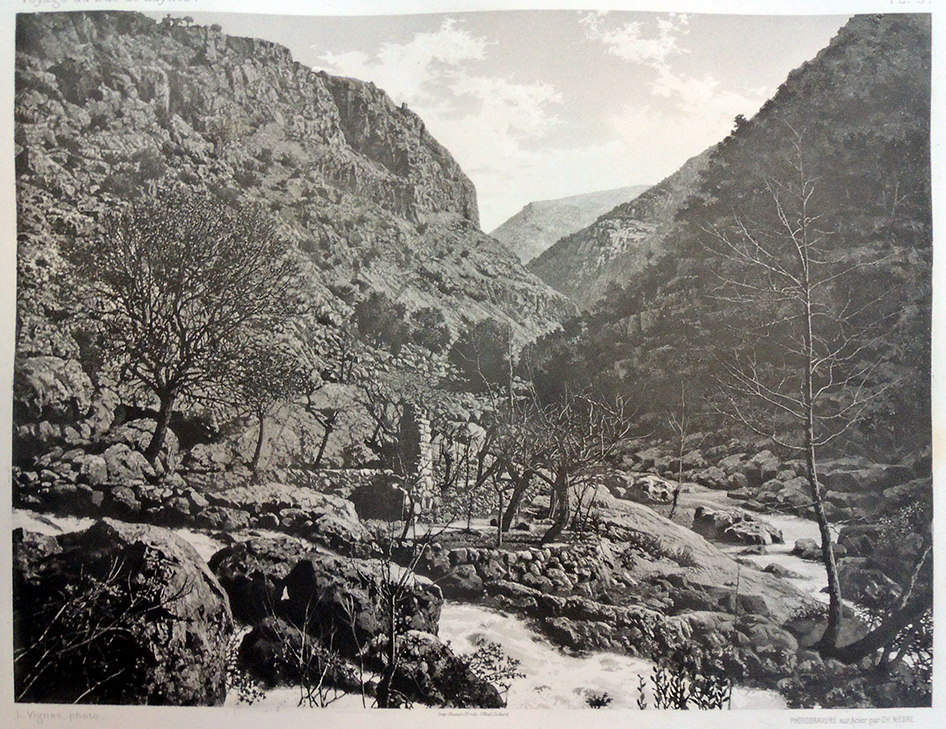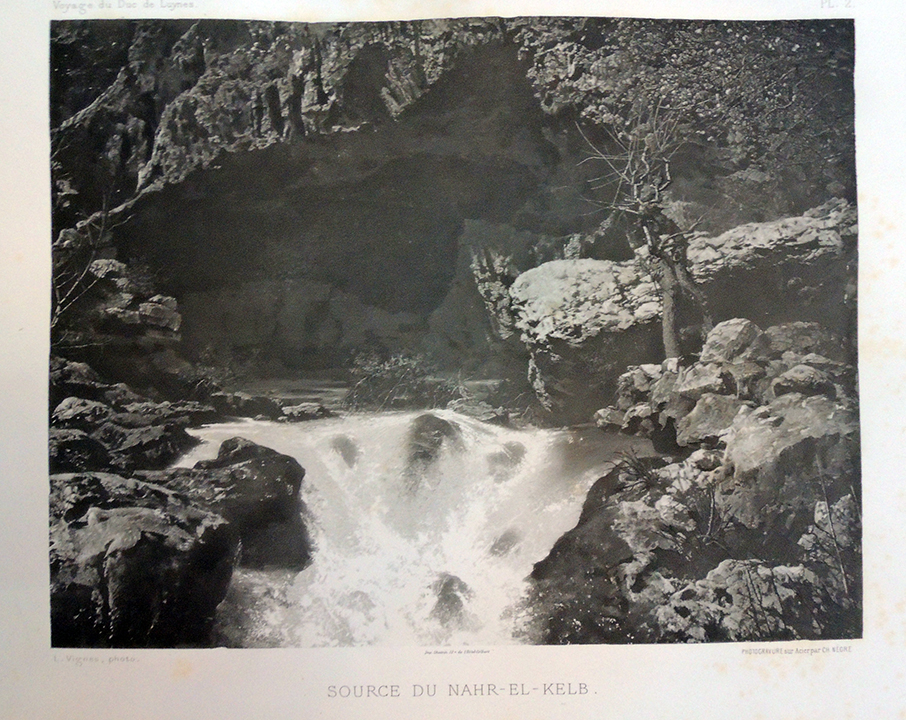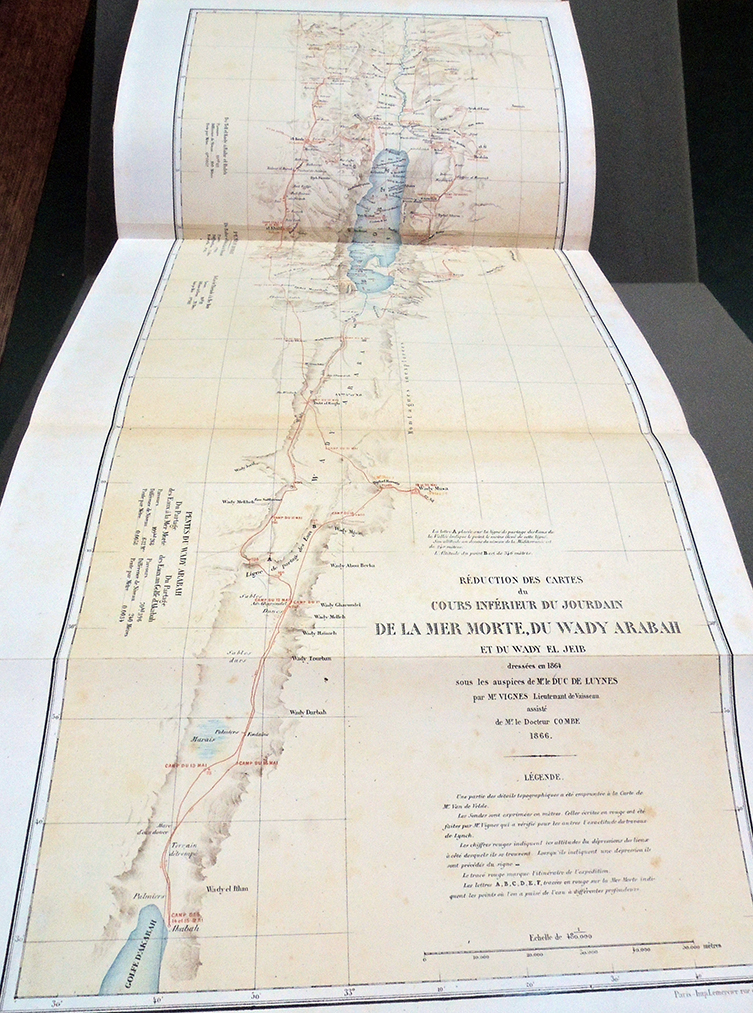 Contents: t. 1. Relation du voyage.–t. 2. De Petra à Palmyre, par m. Vignes.–Voyage de Jérusalem à Karak et à Chaubak, par mm. Mauss et Sauvaire.–t. 3 Géologie, par m. L. Lartet.–Atlas.