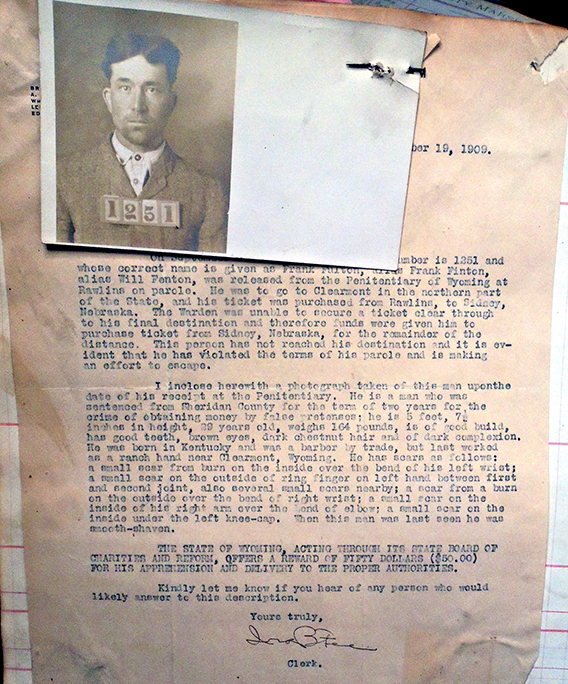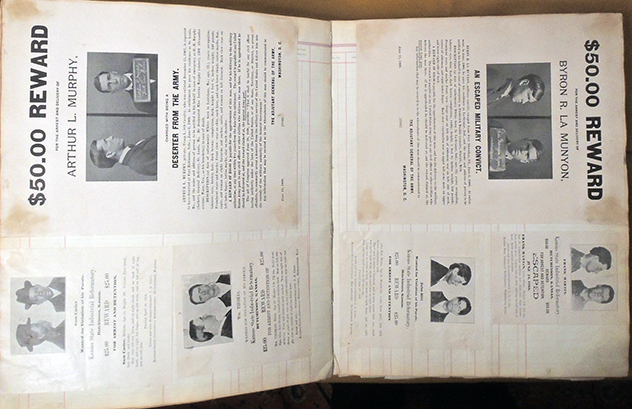 [Atchison, Kansas, Police Department ledger containing wanted posters, bulletins, circulars, and other law enforcement notices from across the United States and Canada. Atchison, KS, 1910]. [280]pp., with approximately 375 mounted broadsides, circulars, and bulletins, ranging in size from 16 1/2 x 7 1/2 inches to 6 x 5 1/2 inches, with most in the range of 12 x 9 1/4 or 10 x 6 inches. A few with original mounted photographs. Graphic Arts Collection GAX 2020- in process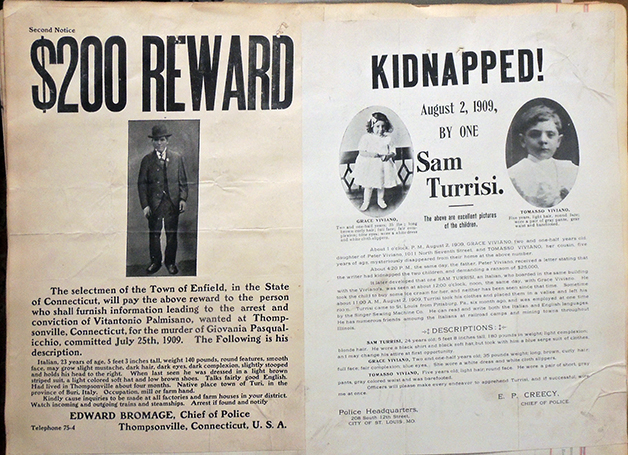 Sam Turrisi kidnapped two children, Grace and Tommaso Viviano, asking $25,000 for their safe return. He fled the country and the children turned up several month later in Chicago. The story made national headlines.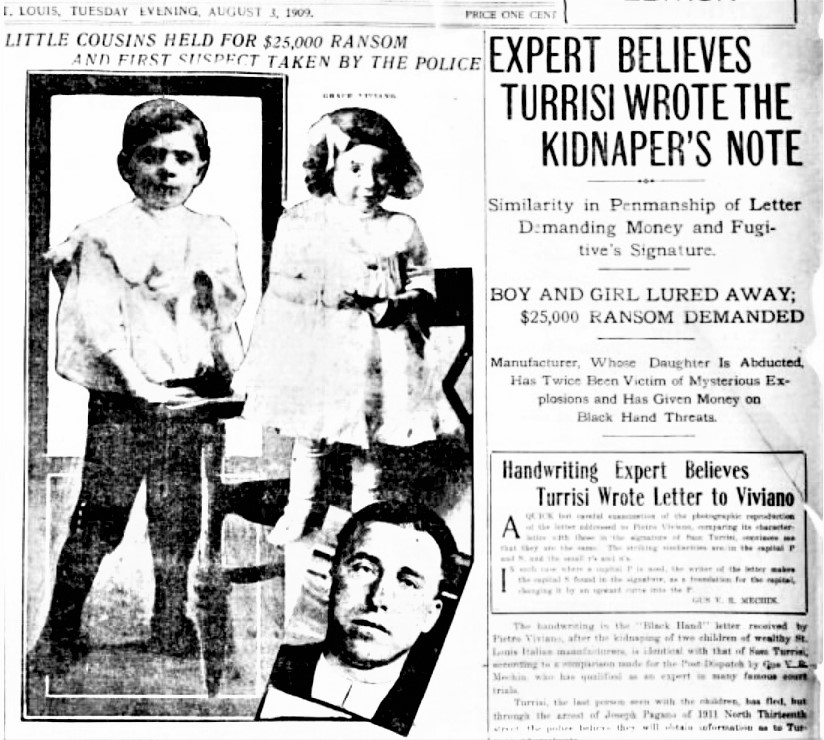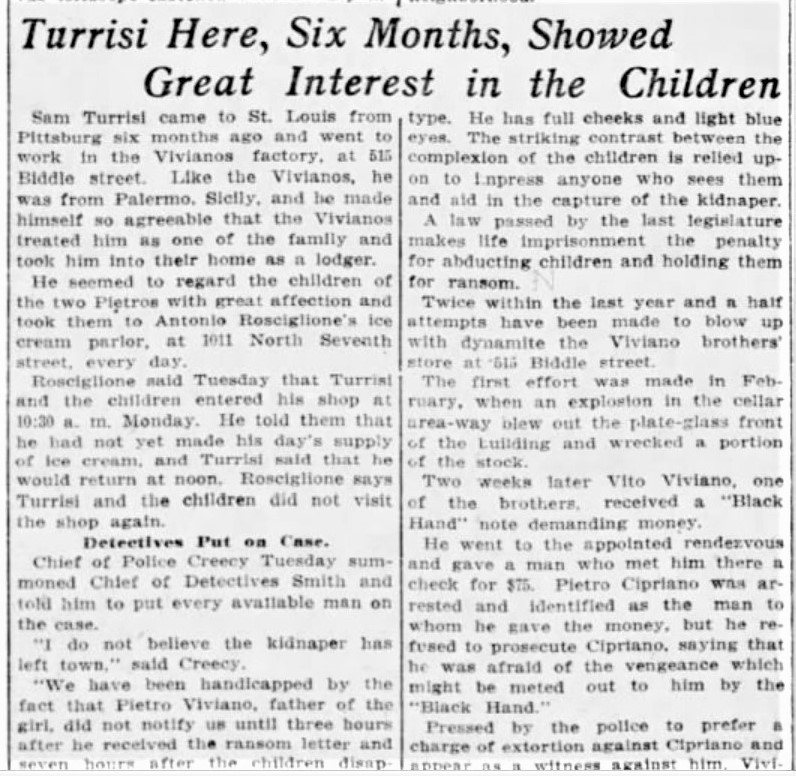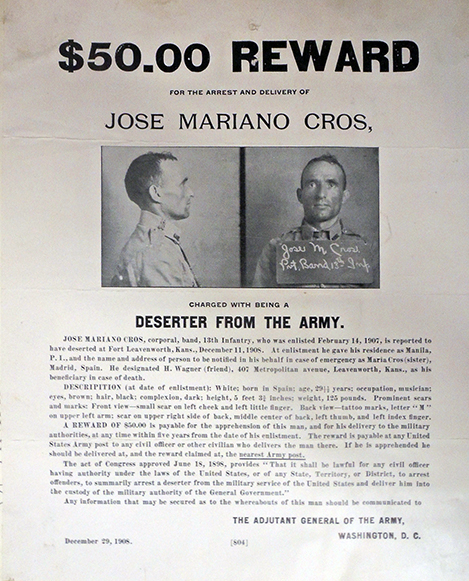 See Cros listed below as deserted from the U.S. Army December 11, 1908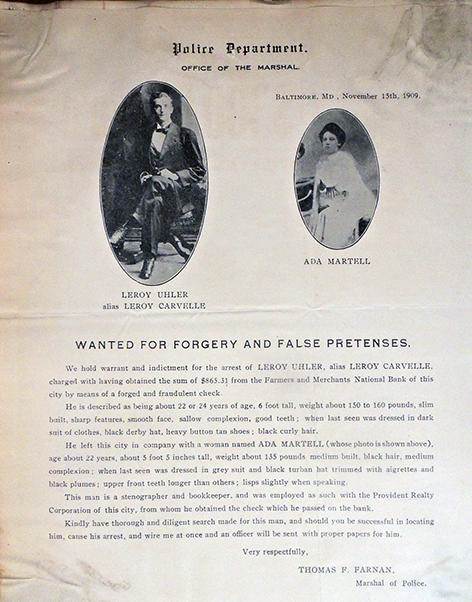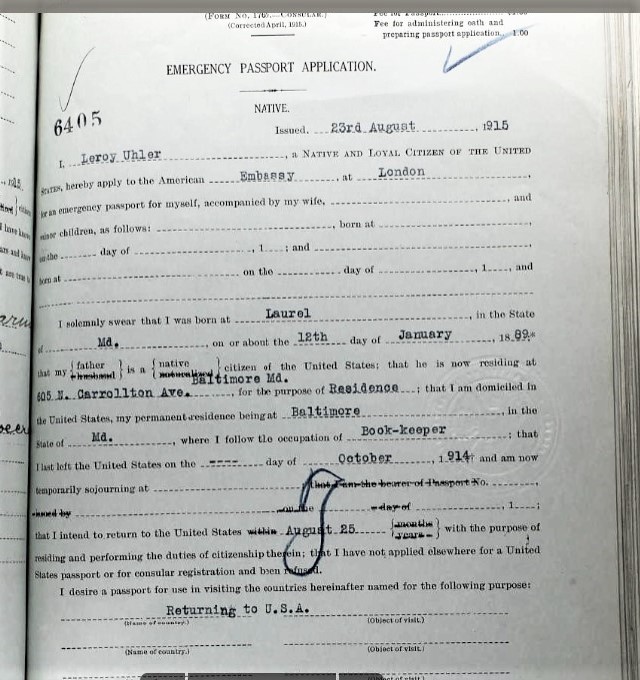 The assortment of crimes includes kidnapping, military desertion, murder, larceny, pickpocketing, "child mistreatment," grand theft auto, swindling, assault, forgery, counterfeiting, burglary, embezzlement, and prison escapes, among others. A few criminals are widely known but the others are just as interesting.
Women are wanted as well as men, including Ada Martell [above], a 22-year-old accomplice wanted for forgery. Mildred H. Higgins, age 15, a "stubborn child" was abducted from her house by a thief named John Harris. Grace Allen is wanted in Hannibal, Missouri as part of a husband-and- wife team of forgers. And so on.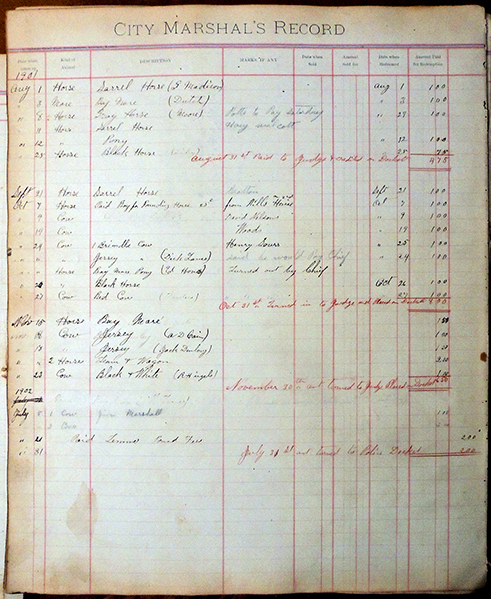 Although the stories of these men and women are compelling, the first 48 pages of this album contain a detailed list of "Animals Impounded" from 1886 until 1901. Hundreds of cows, horses, and mules were captured and held until their owners paid a fine to get their animals back. The album has been attributed to Owen Seip, Chief of Atchison Police from 1897 to 1901, who may have been the person who maintained this ledger.
[Below] A "stationary engineer" named G. M. Grose (alias W.E. Swank) was sentenced March 17, 1909 from Montgomery County, to a term of 1 to 10 years fro forgery. He was paroled June 2, 1909 but violated his parole September 1, 1909. His complexion is medium and his eyes are hazel.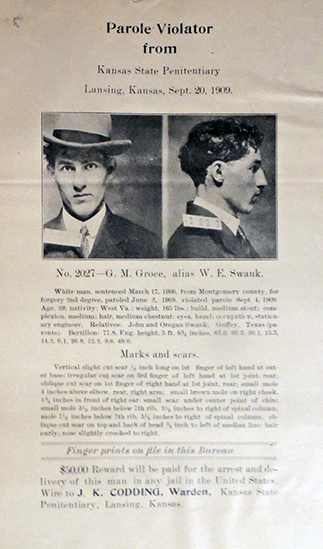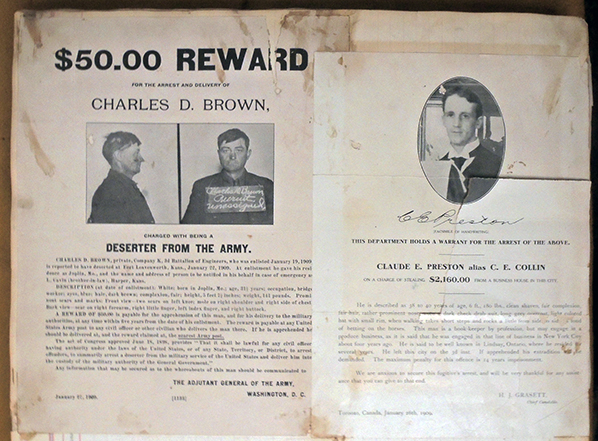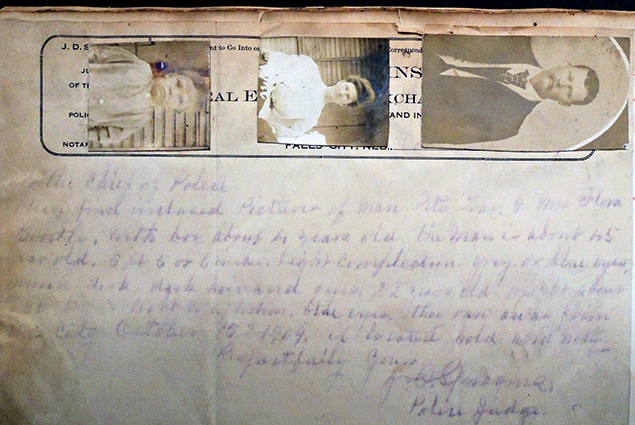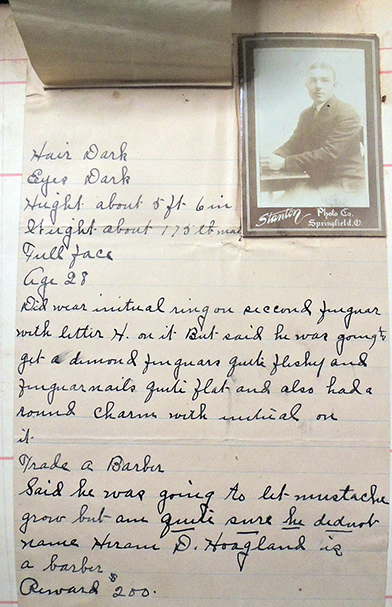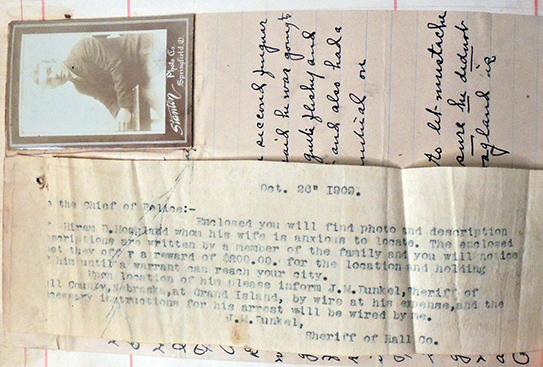 Although the album touches on many cities within the United States and Canada, none of these criminals come from New York City. "There are eight million stories in the Naked City;" but this has none of them.