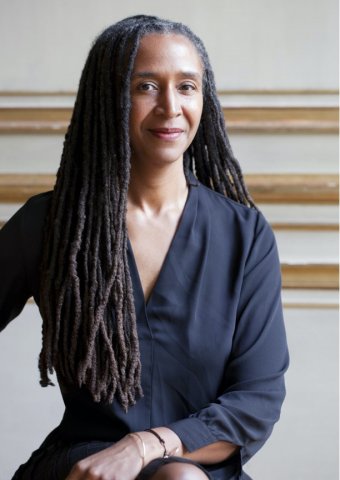 Please join us for the annual Gillett G. Griffin Memorial Lecture with Raina Lampkins-Fielder, curator of the Souls Grown Deep Foundation, as well as a program officer of the Foundation's parent organization, the Souls Grown Deep Community Partnership, which supports the communities that gave rise to the 160 artists represented in its collection.
"The mission of Souls Grown Deep is twofold," writes Lampkins-Fielder. "First, we have the foundation, established in 2010 to document, preserve, and promote the work of African-American artists from the southern states of the USA. Second, the Community Partnership Program, which focuses on supporting the communities that nurtured these artists, by fostering economic empowerment, racial and social justice, and educational advancement."
This virtual event will be 12:00 noon on Friday, March 5, 2021 and is open to the public but you must register: Here
The Gillett G. Griffin Memorial Lecture Series was being established in honor of our former colleague Gillett Good Griffin (1942-2016), who served as graphic arts curator within Special Collections from 1952 to 1966. Although officially the collection's second curator, he was the first to establish a place for the graphic arts collection inside Firestone Library, along with galleries and study rooms where students were regularly and warmly welcomed.
Gillett's passion for collecting began almost 70 years ago while he was a student at Yale University School of Art. His personal collection of Japanese prints, for instance, was begun as an undergraduate and later, when Gillett generously donated them to Princeton University Library, formed the basis for the department's collection.
When we received the sad news of Gillett's passing in June 2016, we wanted to find a way to not only commemorate the man but also his passion for bringing objects in the collection directly to the public and the public to the collection. To that end, we decided to select one of the great treasures acquired by Gillett for an in-depth investigation presented in a public memorial lecture.
To request disability-related accommodations for this event, please contact pulcomm@princeton.edu at least 3 working days in advance.
You might also enjoy this recent conversation with Raina Lampkins-Fielder and the artists Loretta Pettway Bennett & Mary Margaret Pettway organized by the Alison Jacques Gallery:

Loretta Pettway Bennett & Mary Margaret Pettway in conversation with Raina Lampkins-Fielder from Alison Jacques Gallery on Vimeo.