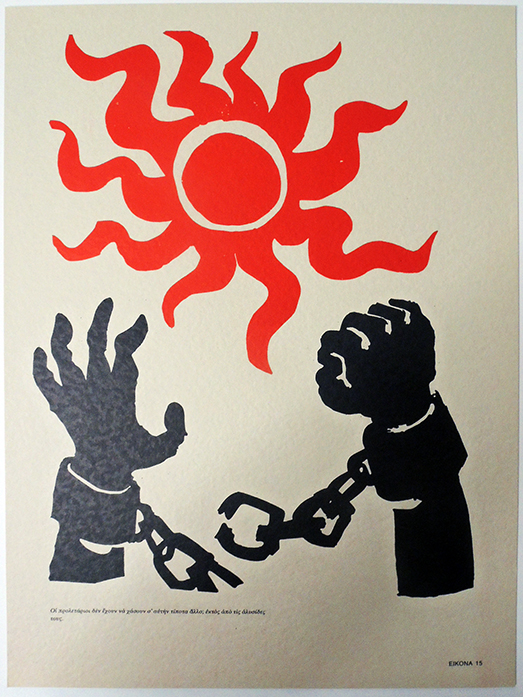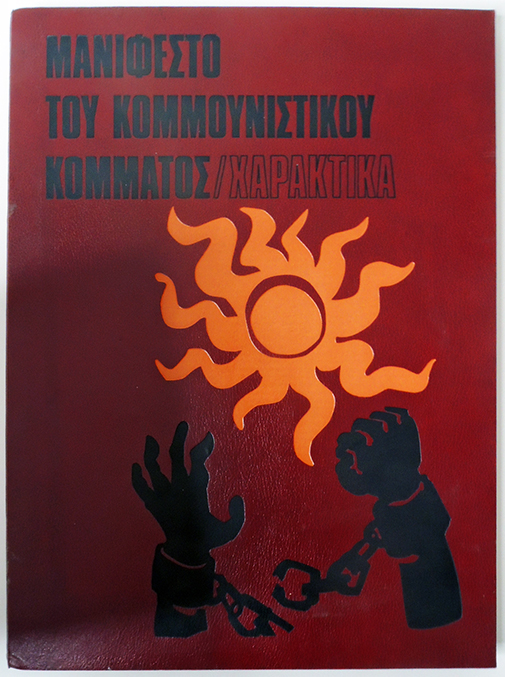 Herbert Sandberg (1908-1991), Μανιφέστο του Κομμουνιστικού Κόμματος / Χαρακτικά [= Manifesto of the Communist Party = Bilder zum Kommunistischen Manifest] (Κωδικός προϊόντος, unknown). Acquired with matching funds provided by the Program in Hellenic Studies with the support of the Stanley J. Seeger Hellenic Fund. Graphic Arts Collection GAX 2021- in process.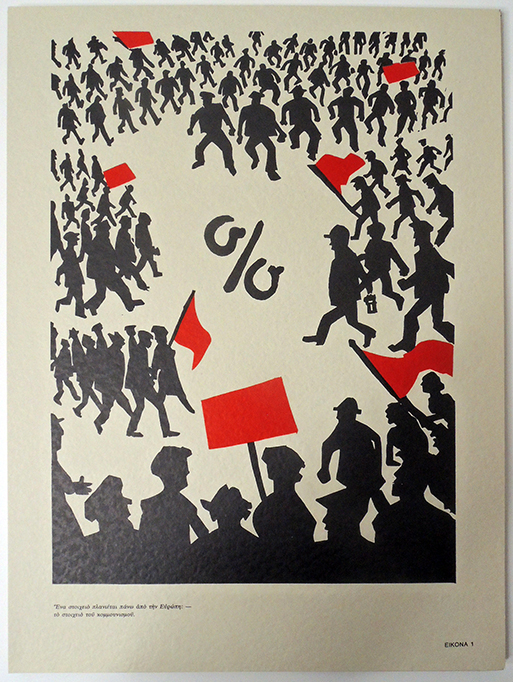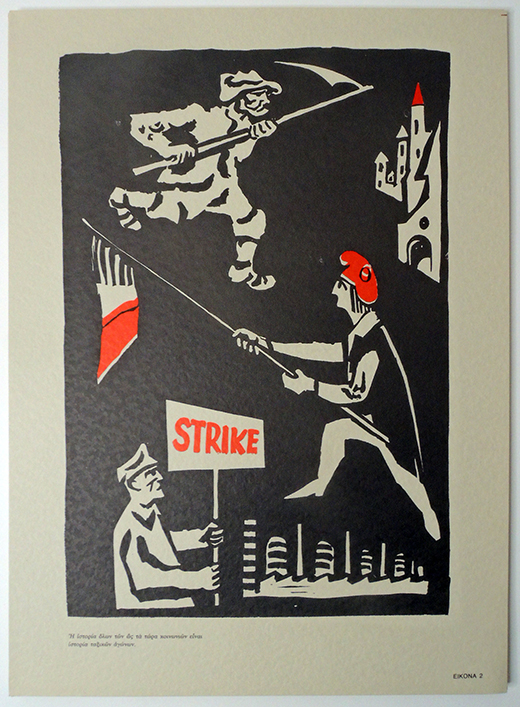 The Graphic Arts Collection acquired this rare modern Greek edition of the German artist Herbert Sandberg's satirical manifesto, containing the full text of Karl Marx's Manifest der Kommunistischen Partei (1848), with graphics by Sandberg. A complete chronology and biography for the artist can be found here: http://www.herbert-sandberg.de/bio.htm
The artist's website explains his intentions with this manifesto:
Für viele ein veraltetes Buch mit 7 Siegeln, für einige die gelungene Kapitalismuskritik schlechthin: Das "Manifest der Kommunistischen Partei". Sandberg, der bereits kapitalistische Lebensverhältnisse selbst miterlebt hatte, wollte mit seinen Decelithschnitten die Gedanken von Marx und Engels aus seiner ganz eigenen Sicht neu anschaulich machen.

Viele der Themen sind heute aktueller denn je. Themen wie "Bourgeoisie und Produktionsmittel", "Rüstung und Öl" und "Die Proletarier haben nichts zu verlieren als ihre Ketten" haben sicher so manchen Wirtschaftsboss und Politiker in Weißglut gebracht.

Aber keine Angst: die Verblödung der Menschheit geht so rasch vonstatten, dass in einigen Jahren sicher keiner mehr das Buch kennt… Oder ?