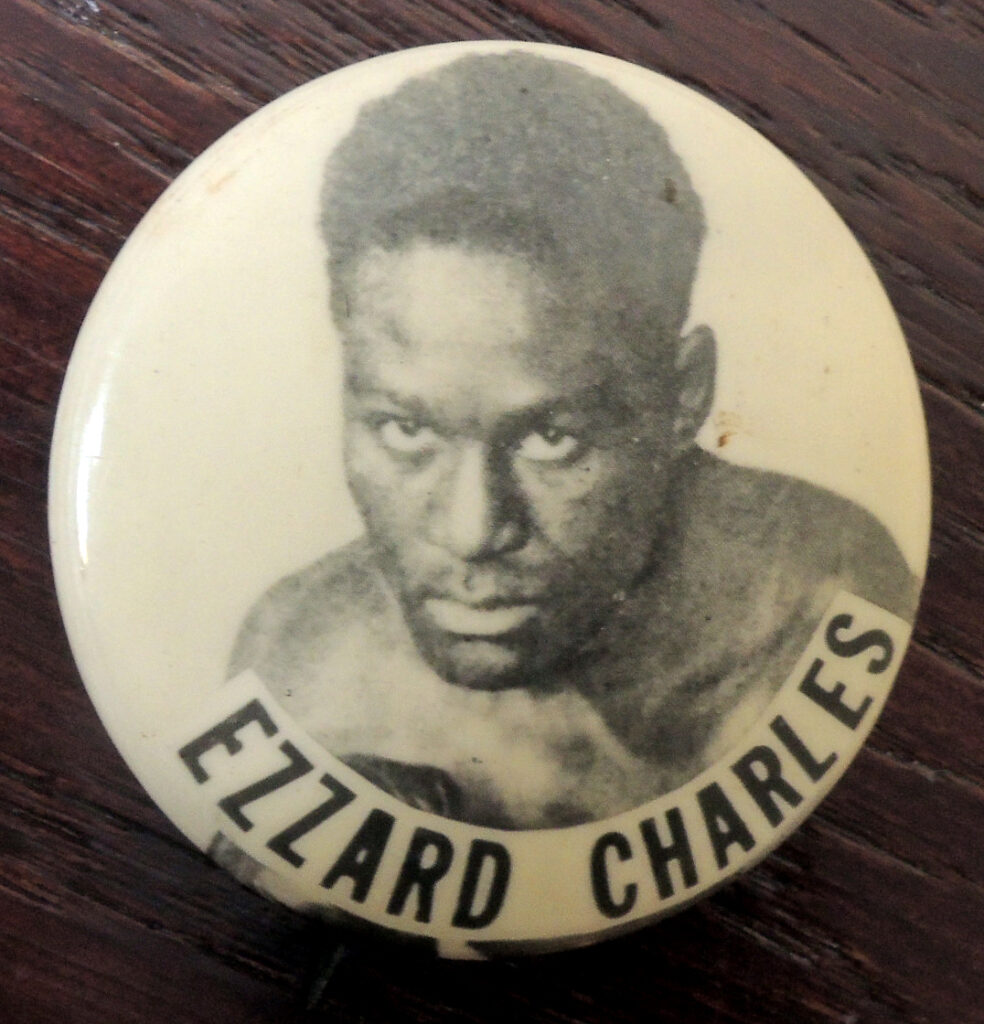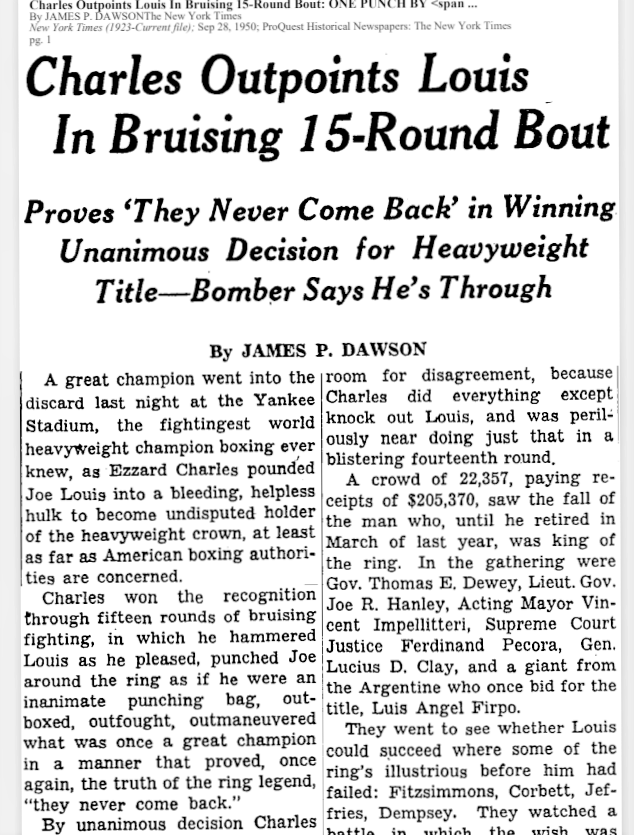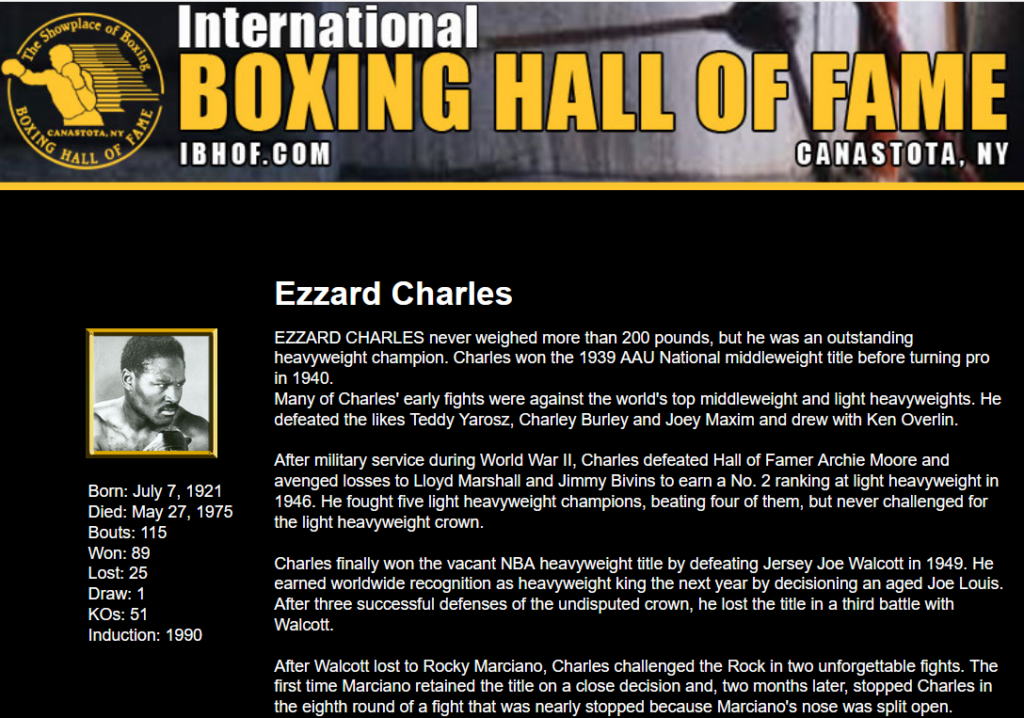 June 22, 1949, Ezzard Charles (1921-1975) defeated Joe Walcott to win the National Boxing Association championship. The following year on September 28, he won a grueling 15-round decision over his childhood hero Joe Louis and was proclaimed the world heavyweight champion.
Born in Georgia and raised in Cincinnati, Charles was inducted into the Boxing Hall of Fame in 1990, 15 years after his death from Lou Gehrig's disease. Today, the Graphic Arts Collection celebrates this champion athlete by adding his promotional lapel pin to our collection, along the the pins for seven other boxers: Charles L. "Sonny" Liston (1932-1970), Henry Armstrong (1912-1988), Archie Moore (née Archibald Lee Wright, 1913-1998), Jersey Joe Walcott (née Arnold Raymond Cream, 1914-1994), Sugar Ray Robinson (née Walker Smith Jr., 1921-1989), Bob Montgomery (1919-1998), and Randolph Adolphus "Randy" Turpin (1928-1966).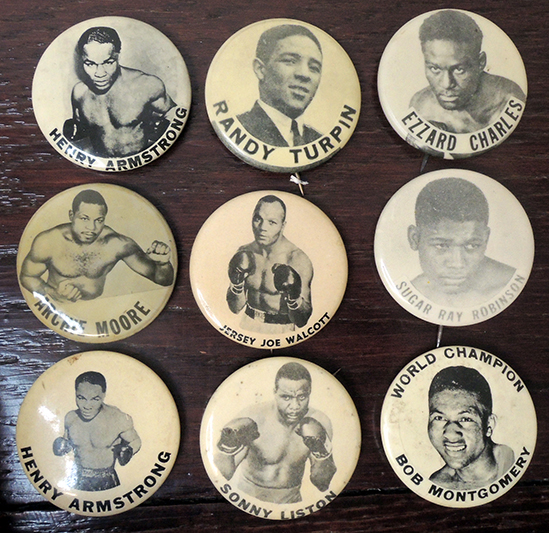 https://www.ephemerasociety.org/2021-conference/ This also serves as a reminder that the 2021 National Ephemera Society Conference begins March 18, 2021 and a virtual fair will follow. Don't forget to register.