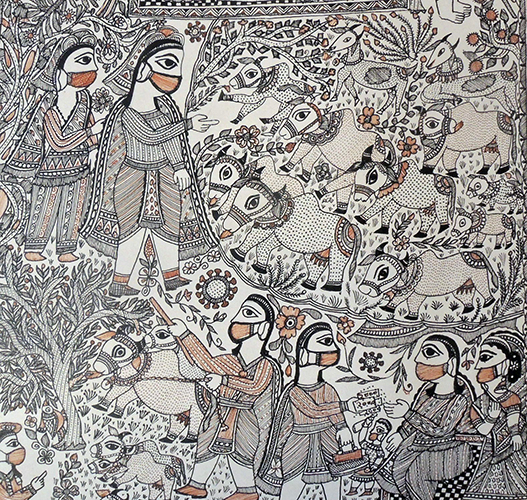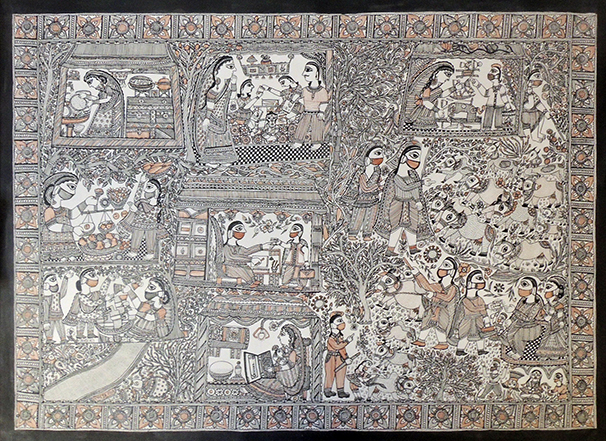 We have a new addition to our South Asian painting collection, documenting the effect of the coronavirus in that region. In 2020, the artist Vinita Jha created "Unlimited responsibilities of women during COVID-19," along with a short story narrating the vignettes throughout her work. Vinita's entire text will be archived with her painting but here is a short section:
This corona epidemic changed our society and social life completely. Covid-19 on the one hand wrapped the whole world in its clutches, on the other hand it also provided employment opportunities to the skilled people. Through this real story, I have tried to tell that the participation of women in the Corona-period played an important role and how did they worked very hard from day-to-night-to bring their family's happiness back. Whether it is from rural environment or urban environment, women of both classes try their best and they become successful, too.


This is the story of a rural woman, whose name is Laliya. She is not educated but knows how to deal family, business and relationship well-being, She leaves no stone unturned to pursue higher education for her children, even though she belongs to a poor working class. Before the Corona epidemic and lock-down she would go home and clean the dishes and do the cleaning. But after the arrival of this epidemic, she lost that job/employment and became unemployed. They don't have enough food to spend their life anymore, because they were daily wage worker in their earlier life. Laliya was in very deep sorrow. Now she started living day and night in deep concern about employment and income, and started thinking what to do now ??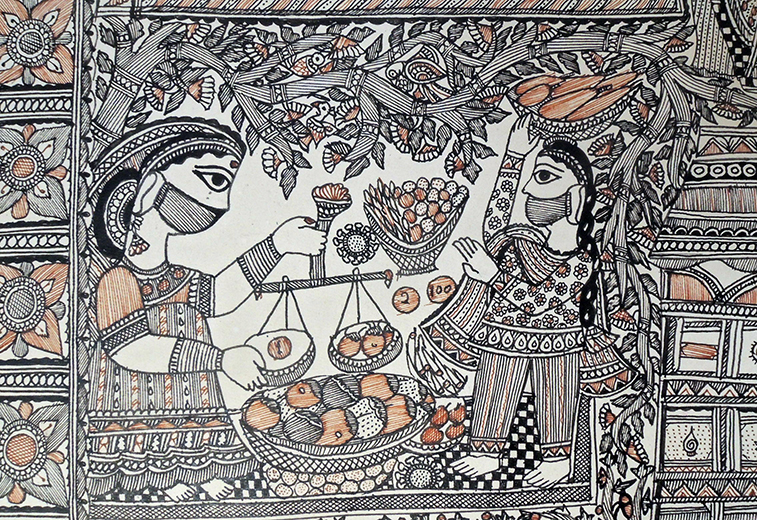 Laliya also has two children Muniya (daughter) and Ugna (son). Due to government order in the pandemic, the school of their children has also started teaching online. Since Laliya has only one smartphone in her house and there are two children, both children have their own separate online classes. There is always an atmosphere of war between brother and sister about this smartphone. And sometimes it happens that if the class of both of the children were online together, then the class of both of them would miss or sometimes the class of one child would be missed.

Both Laliya and her husband Bhola are extremely worried about these things and they decided to buy one more smartphone, so that the online class of both their children could be ensured and they could study well. But this dream of Laliya started to look incomplete as they were unable to buy it due to the smartphone being so very expensive. They cannot afford to buy it.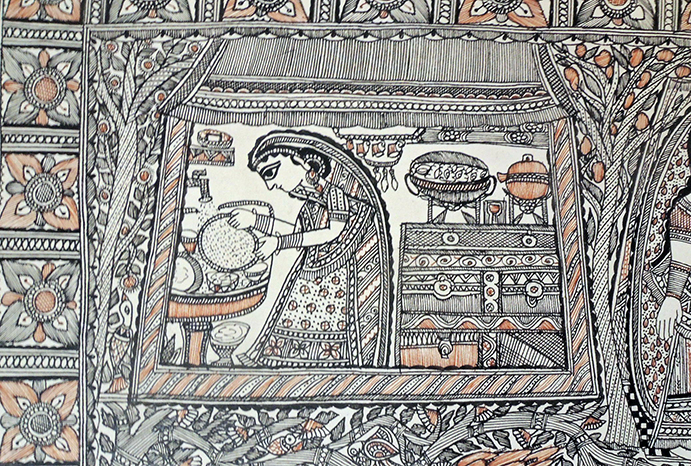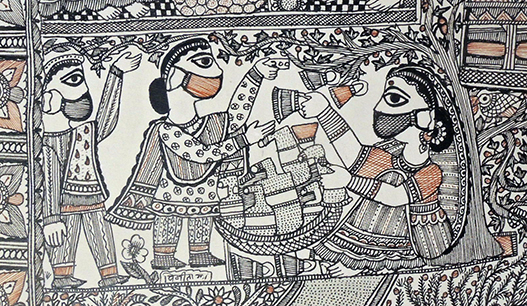 Images and words posted with permission of the artist.
https://vimeo.com/471389158
Our sympathies to all those affected by the cyclone and heavy rains this week, on top of the continuing struggles with the huge caseloads of Covid-19 infections. Accept our sincere wishes for a better future.