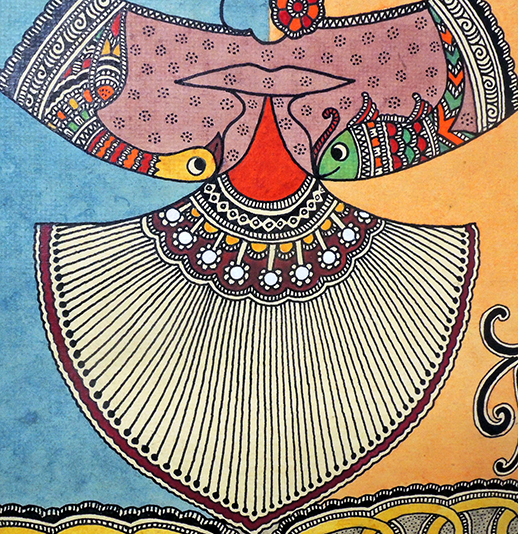 Pushpa Kumari, Migrant Labor Goes Home, 2020. Natural color on cow dung, washed handmade paper. 67 x 54 cm. Graphic Arts Collection GAX 2021.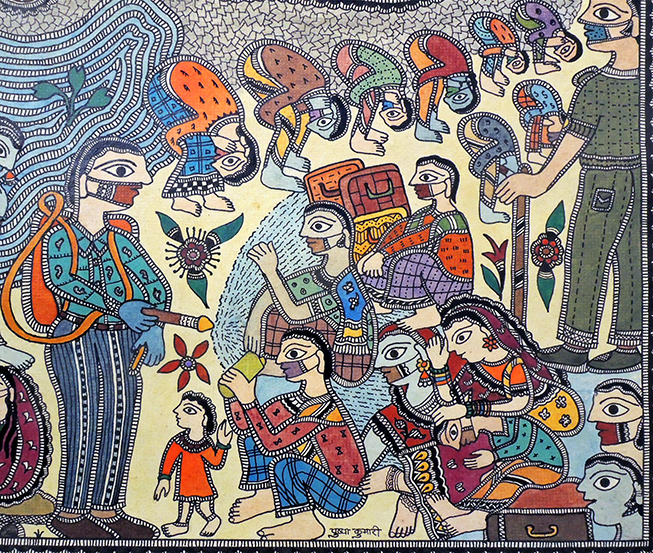 This recent acquisition painted by Pushpa Kumari is part of our ongoing effort to document the work of contemporary Indian indigenous artists during the 2020-2021 pandemic.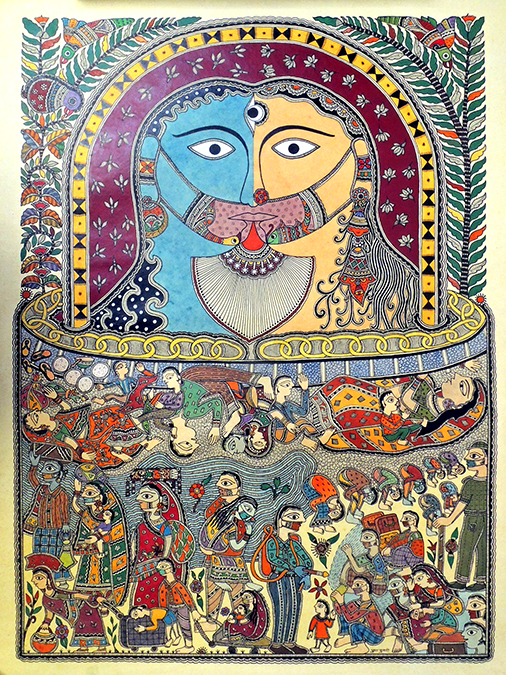 The following description was written by Anubhav Nath of Ojas Art:
"Shiv-Parvati play an important role in Madhubani art. They are depicted as Ardhnareswar, which portrays a perfectly fused balance of divine masculine and feminine energies.
In April 2020, caught unaware, thousands of migrant labor walked thousands of miles to their homes in the region of Bihar, from where this art form originates. This work refers to a lot of images from local media in connection to the migrant labor headed back and the duress they faced.
People walking with families in never ending queues with children being dragged on suitcases; a woman collapsing and eventually dying on the railway track as her infant child continued to breast-feed and laborers being washed down with disinfectant before being allowed to enter a village.
These images are symbolic of the lockdown, and have been translated into a traditional Madhubani style very effectively and poignantly."