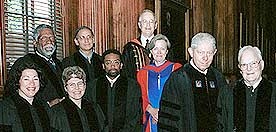 In 2001, Spike Lee (born 1957) received an honorary degree from Princeton University alongside Bill (William Felton) Russell, the former professional basketball player who played for the Boston Celtics from 1956 to 1969. Last Saturday, serving as the president of the Cannes Film Festival jury, Lee appeared on the red carpet wearing a suit from the LVxNBA collection. Press photographs made it difficult to tell if the vibrant graphic design on the suit was printed or woven.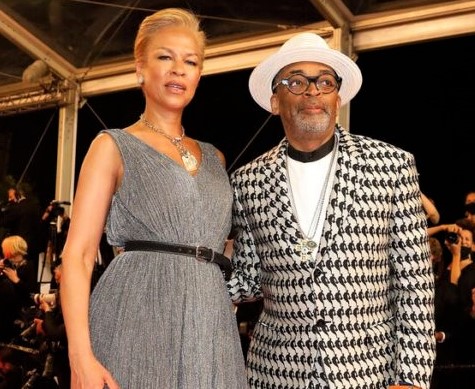 (Sebastien Nogier/EPA, via Shutterstock)
Last year, to commemorate the Los Angeles Lakers win of the NBA championship, Louis Vuitton formed a three-year partnership with the National Basketball Association and under designer Virgil Abloh, unveiled a line of limited edition clothing and accessories intersecting French craftsmanship and American sports. It became known as LVxNBA or Louis Vuitton x National Basketball Association.
Vitton's site describes it: "The collection adapts the designer's codes with the iconography of the basketball universe and honors the values of relatability and inclusion key to Virgil Abloh's vision at Louis Vuitton."  https://us.louisvuitton.com/eng-us/men/highlights/lvxnba-i/_/N-2djx1c?gclid=Cj0KCQjw0K-HBhDDARIsAFJ6UGhirqwC4ybWB3JUrbutKWiYwPZZVbrHAtqpG4WkET-RFp7xsvJh7D0aAuVlEALw_wcB&gclsrc=aw.ds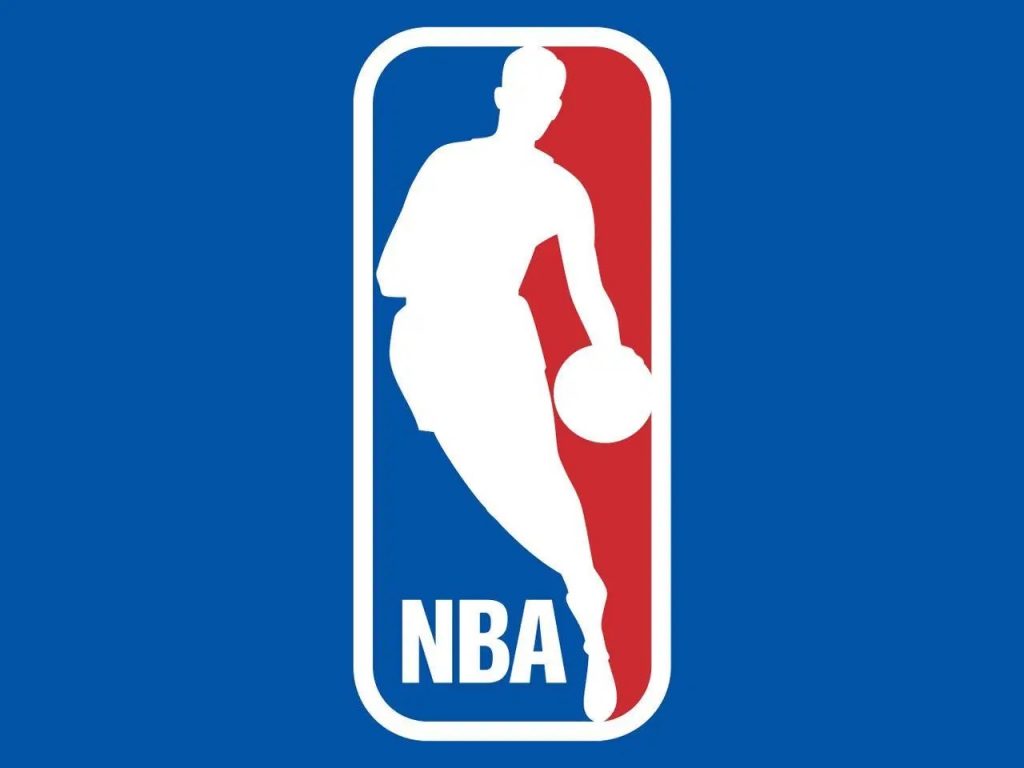 The clothing features the iconic NBA logo, which is a silhouette of the former Los Angeles Lakers basketball player Jerry West (born 1938), sometimes called "Mr. Clutch" and sometime "The Logo," because of his ubiquitous image. Created in 1969 by brand consultant Alan Siegel, the NBA logo has been a staple of the association for over 50 years. West was never asked or compensated for his profile.
On the LVxNBA apparel, the repetition of the NBA logo forms a houndstooth appearance, which is a pattern you get when you combine a 2/2 twill weave (two threads over, two under) with simple alternations of color—four white, then four black, then four white, and so on—on both the warp and weft. In fact, the exclusive Vuitton clothing is made with a Jacquard weave, produced only on a special loom that creates complex woven-in repeated designs, producing the houndstooth-style effect.
Unfortunately, the line is only for men since women don't watch basketball.