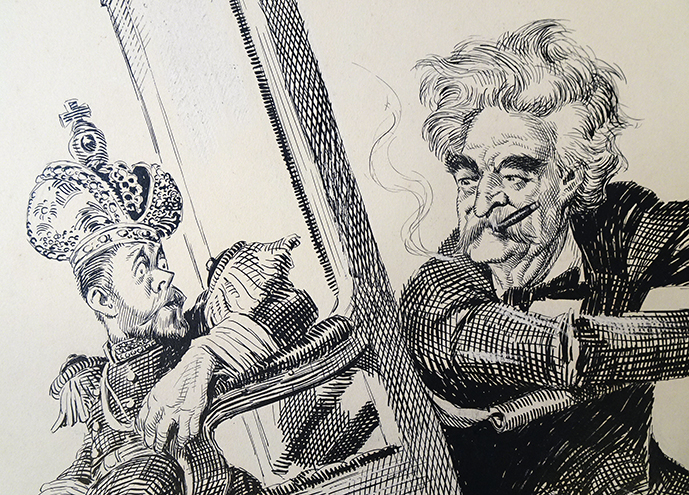 Charles R. Macauley (1880-1934), A Yankee in Czar Nicolas' Court, no date. Pen and ink on board. Graphic Arts Collection GA 2006.01949
The Graphic Arts Collection holds many drawings, paintings, and sketches prepared to be photographed and wood engraved for magazine illustrations. Most artists did not create finished work to be framed, but linear work that reproduced well for large runs on steam presses.
In searching recently for the original work of art, needed by a researcher who had only the half-tone reproduction, we found a number of works that had never been connected with the magazine issue where they were printed and published. Here are five such examples.
If anyone has the time to search them, it would be wonderful to connect the drawings with the printed story in Harper's, Scribner's, or other early 20th-century magazine. *This is not as easy as it sounds.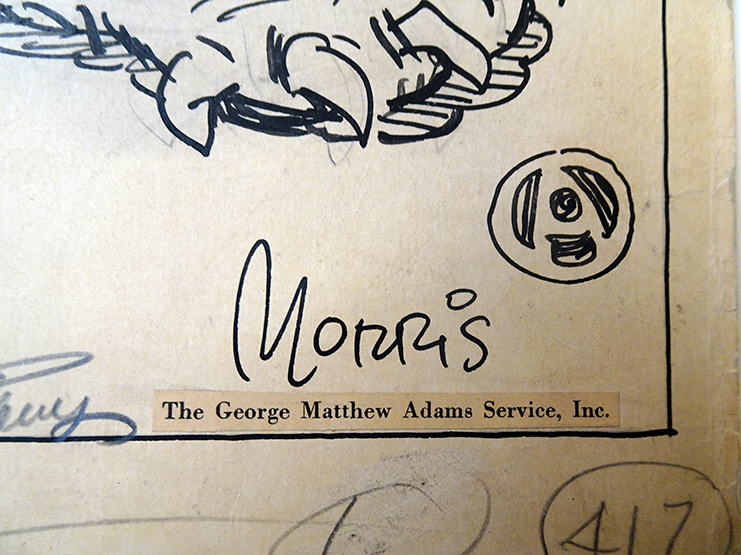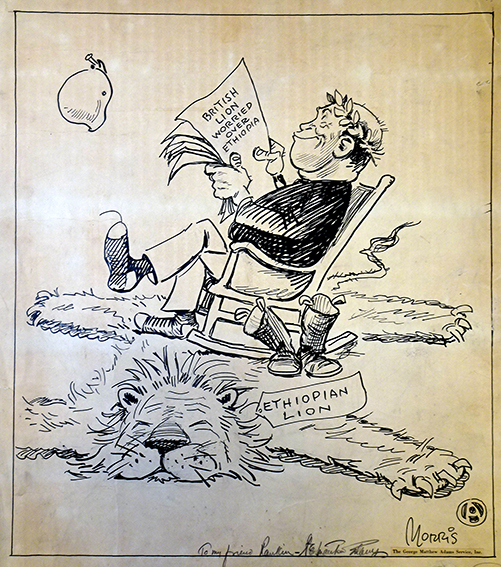 William Charles Morris (1874-1940), The End of a Perfect day in Italy, ca. 1936. Pen and ink on paper. Grpahic Arts Collection GA 2009. 00077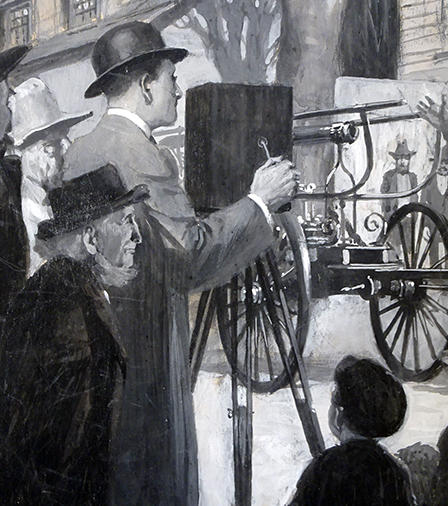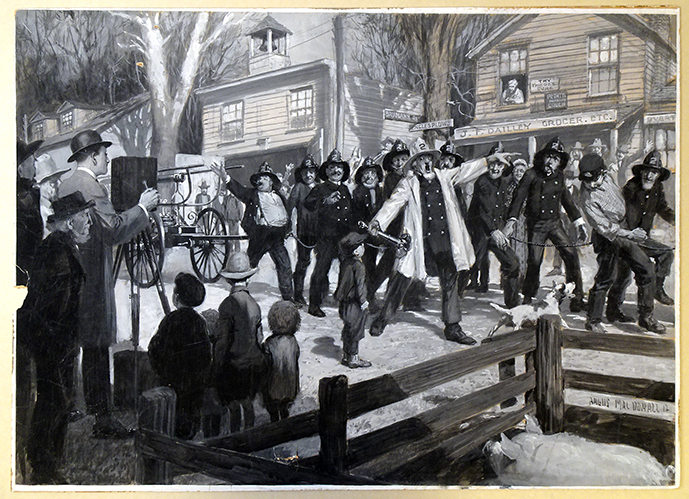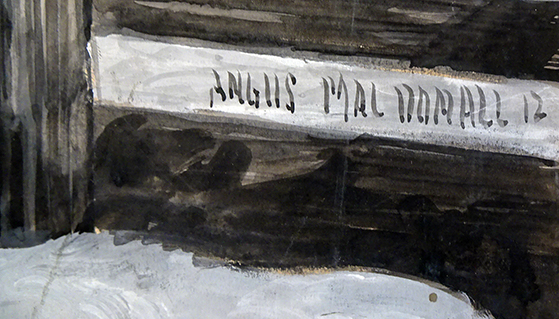 Angus MacDonall (1876-1927), Untitled [Firemen's Parade], 1912. Pen and ink, gouache on paper. Graphic Arts Collection GA2006.02607.
Angus MacDonall (1876-1927), Father Time: Humph! They're Showing No Regard for Me! 1911. Pen and ink, gouache on board. Graphic Arts Collection GA2006.02606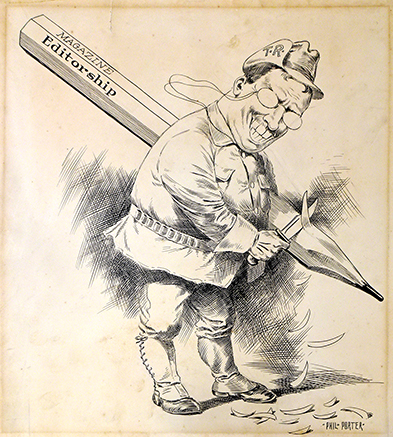 Phil Porter, Untitled [Theodore Roosevelt sharpening enormous pencil inscribed Magazine Editorship], no date. Pen and ink on paper. Graphic Arts collection GA 2006.01950