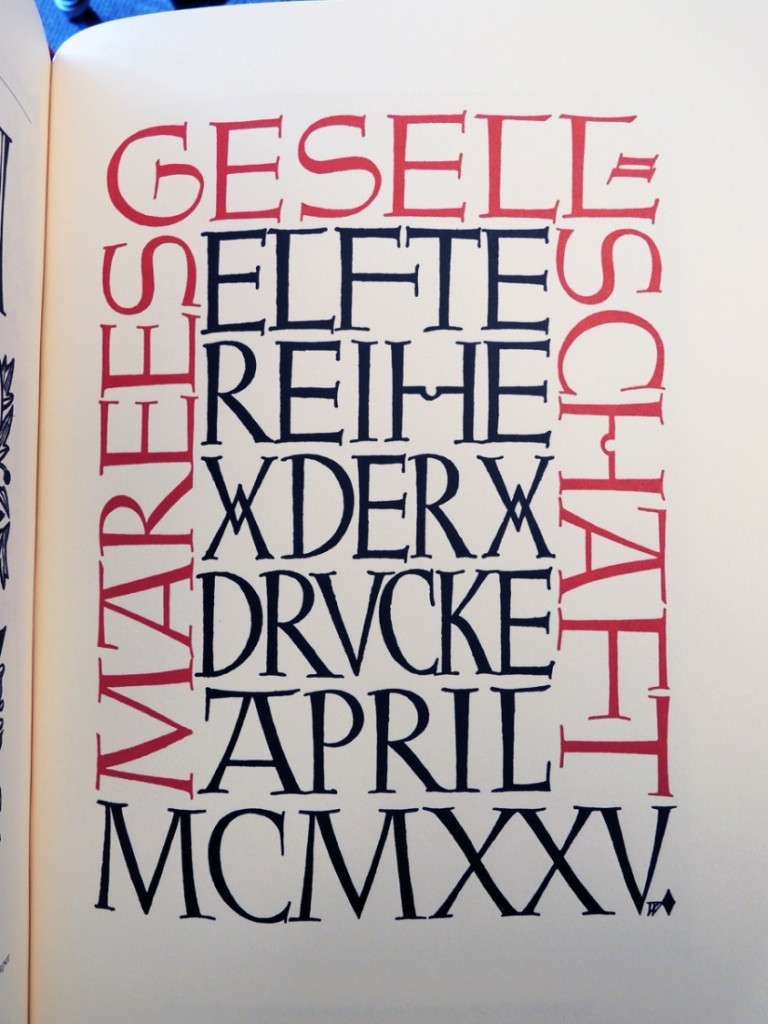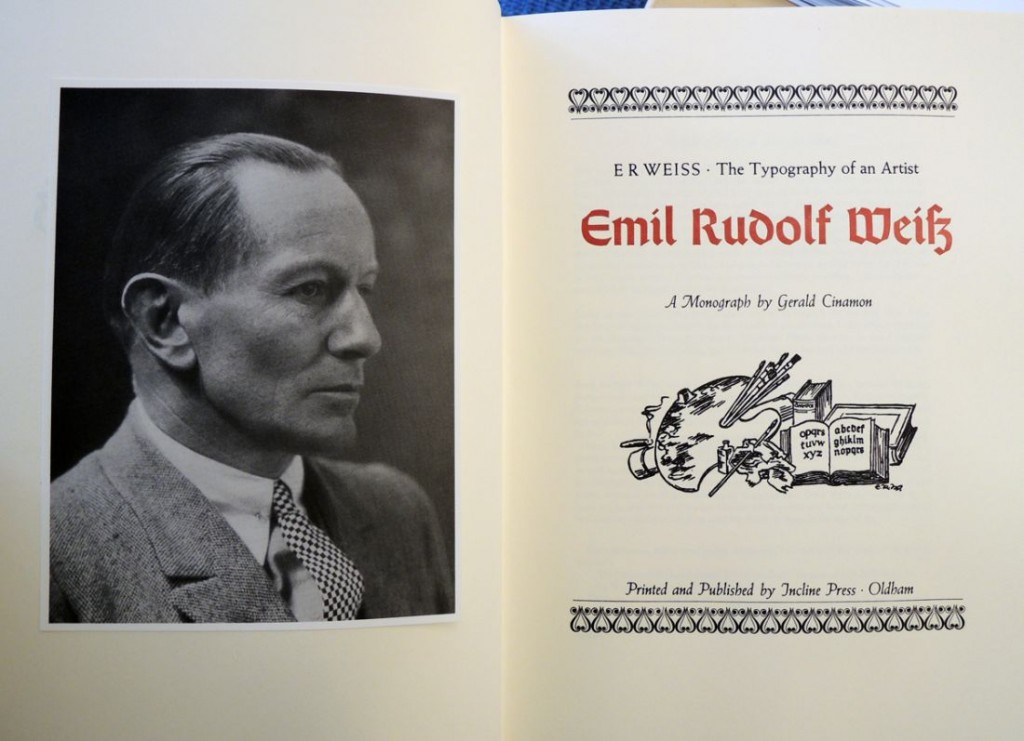 Gerald Cinamon, E R Weiss: the Typography of an Artist: Emil Rudolf Weiss: a Monograph (Oldham [England]: Incline Press, 2012. One of 250 copies. Graphic Arts Collection GAX 2013- in process
Graham Moss of Incline Press issued a wonderful survey of work of the German type designer Emil Rudolf Weiß (1875–1942) with a text by Gerald Cinamon. According to the prospectus, when Cinamon was approached to write about Weiss, he was provided with two suitcases full of research material and examples of Weiss's work, all in German. The folio volume includes numerous tipped in facsimiles along with two small supplements: The Anagnostakis Pocket Guide to Austrian German and Swiss Antiquarian Bookdealers Terminology and E.R. Weiss In Memorium.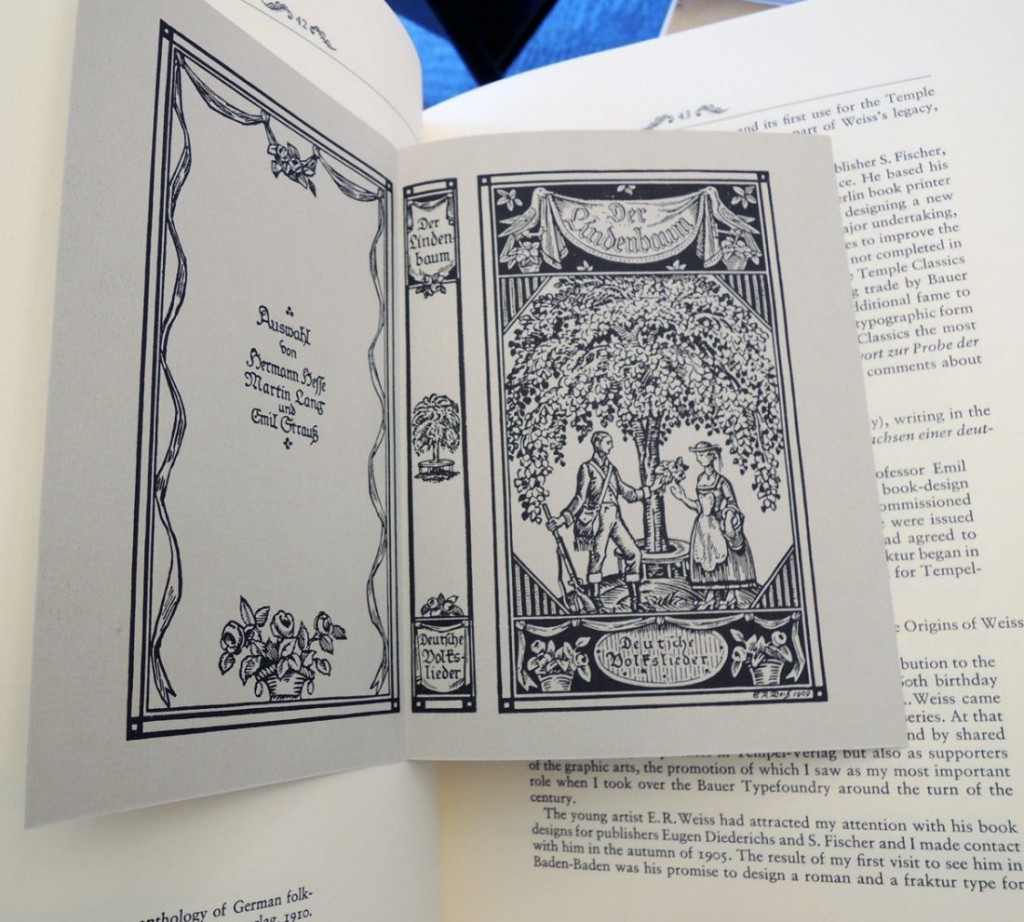 Weiss created Art Nouveau designs for books, textiles and furniture, theater sets and costumes, stained glass, and much more. His work came to prominence in 1895 when it was included in Pan magazine (SAX Oversize N3 .P25q) when he also began publishing small editions of his poetry, such as Die blassen Cantilenen (Recap 3496.23.396).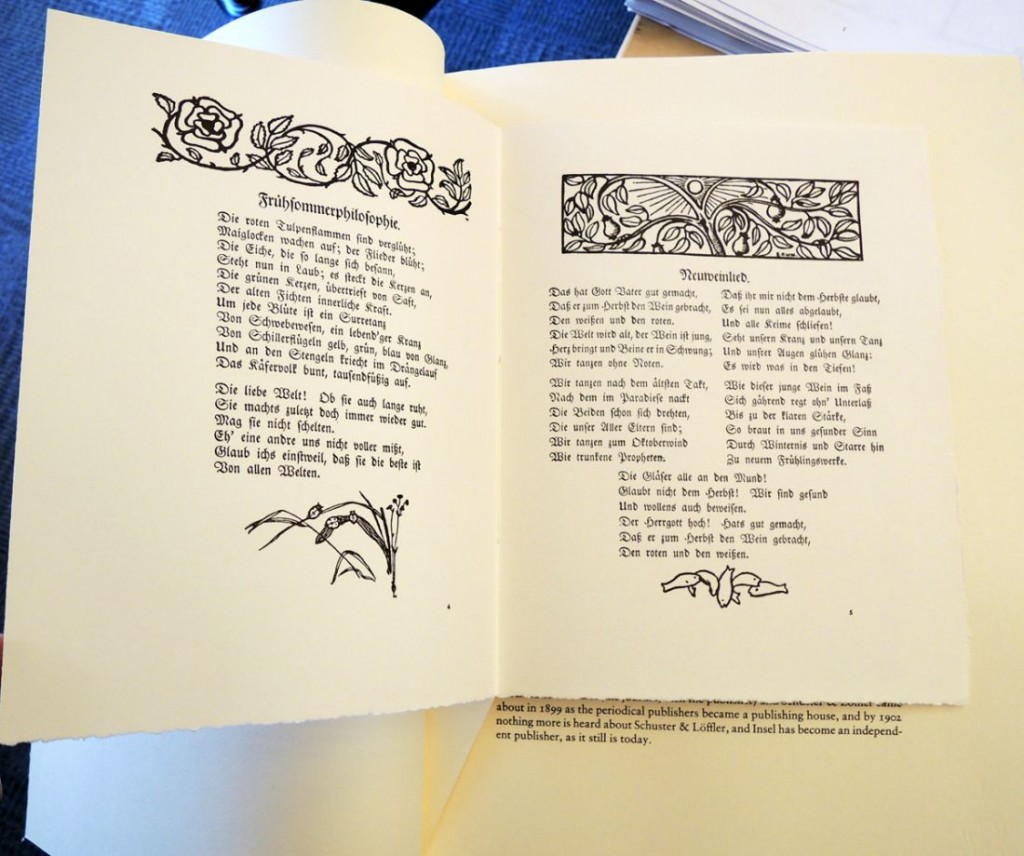 In 1913, Bauersche Giesserei commissioned a font that became Weiss-Fraktur, which was published in a luxurious specimen book (GA Oversize 2006-0820Q). Two other fonts were designed and cast in metal type.
In the 1920s, Weiss was one of the designers selected by Stanley Morison for the binding and endpaper design of The Fleuron: a Journal of Typography (Weiss: no. 5; GAX Oversize Z119 .F62q).