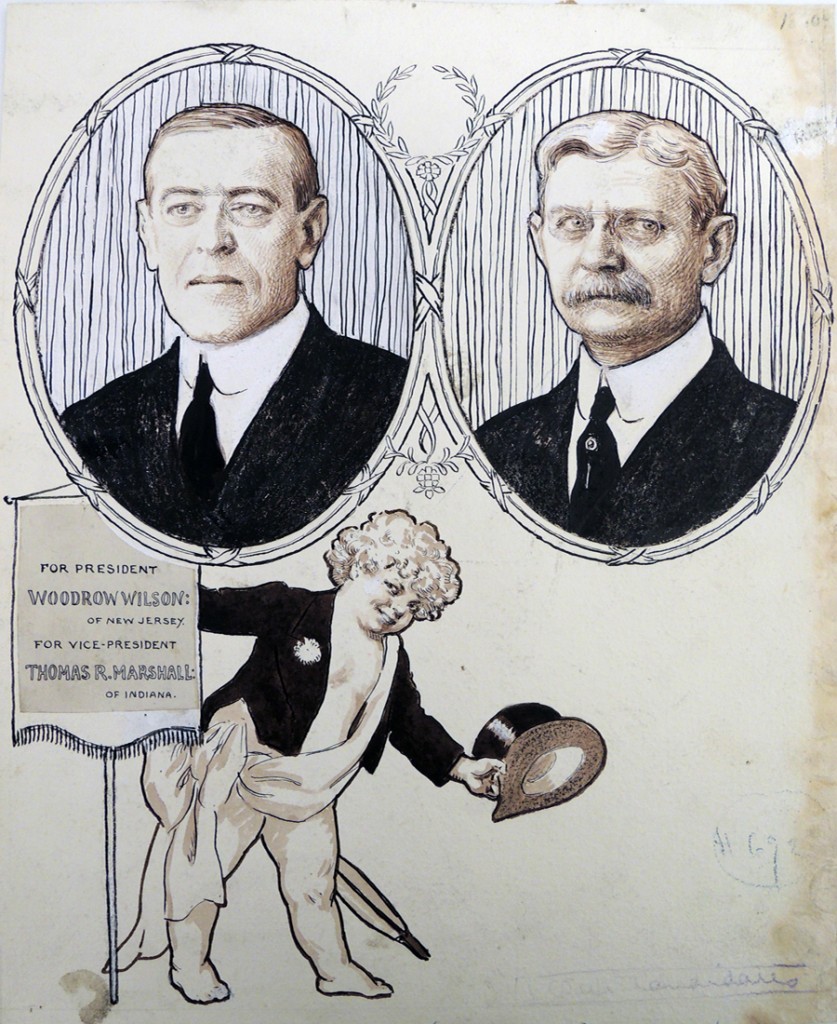 Drawing for On to Washington (New York: Puck magazine, 1912). Pen and ink, watercolor on board. Graphic Arts Collection GA 2009.00472
The Graphic Arts Collection holds a preliminary drawing for the cover of Puck magazine's special campaign number of October 23, 1912. It features the classic Puck cherub and vignettes of Woodrow Wilson and Thomas Marshal. Unfortunately, Princeton's copies of Puck do not include the 1912 issue and the digital version is in black and white. Happily, the Italian site "tipsimages" offers a thumbnail of the issue's cover, seen below.
Wilson won the election with 41.9 percent of the vote to Roosevelt's 27.4 percent and Taft's 23 percent. Socialist Party candidate Eugene Debs won 6 percent. In the electoral college count, Wilson won in forty states, giving him 435 votes. Roosevelt carried only six states, earning 88 votes.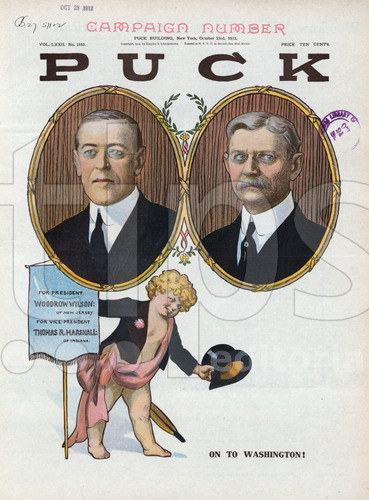 http://www.tipsimages.it/
Here's is a campaign film made by the Democratic National Committee for Wilson in 1912, making fun of Taft.