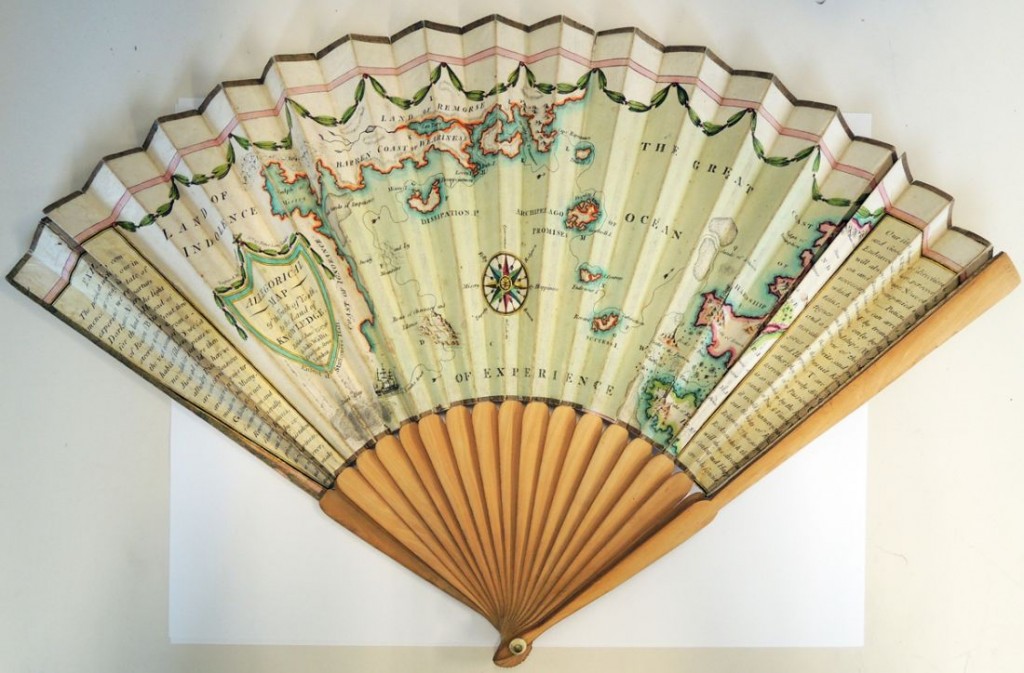 Allegorical Map of the Track of Youth, to the Land of Knowledge (London: John Wallis, no. 16 Ludgate Street, June 25, 1796). Engraved by Vincent Woodthorpe (ca.1764-1822) with hand coloring, wood ribs, brass pin and ivory washer. Purchased with funds from the Historic Map Collection and Graphic Arts Collection.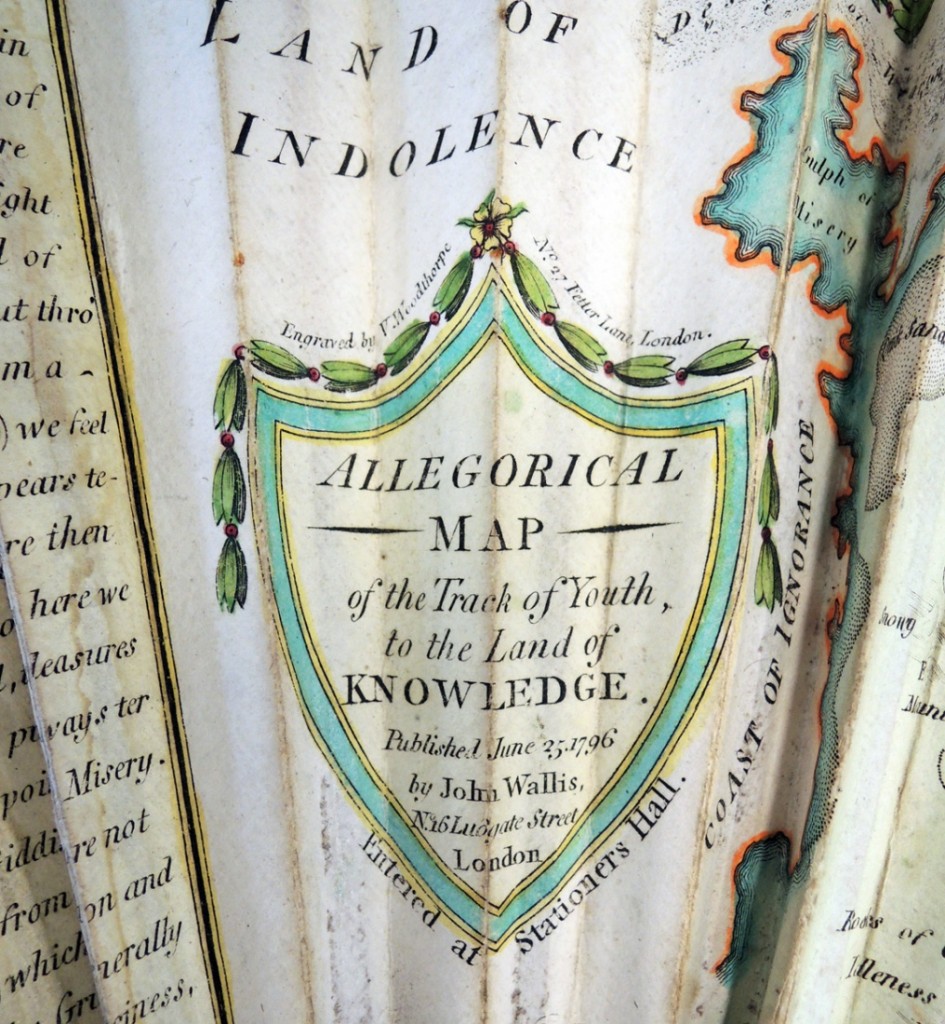 http://libweb5.princeton.edu/visual_materials/maps/globes-objects/hmc05.html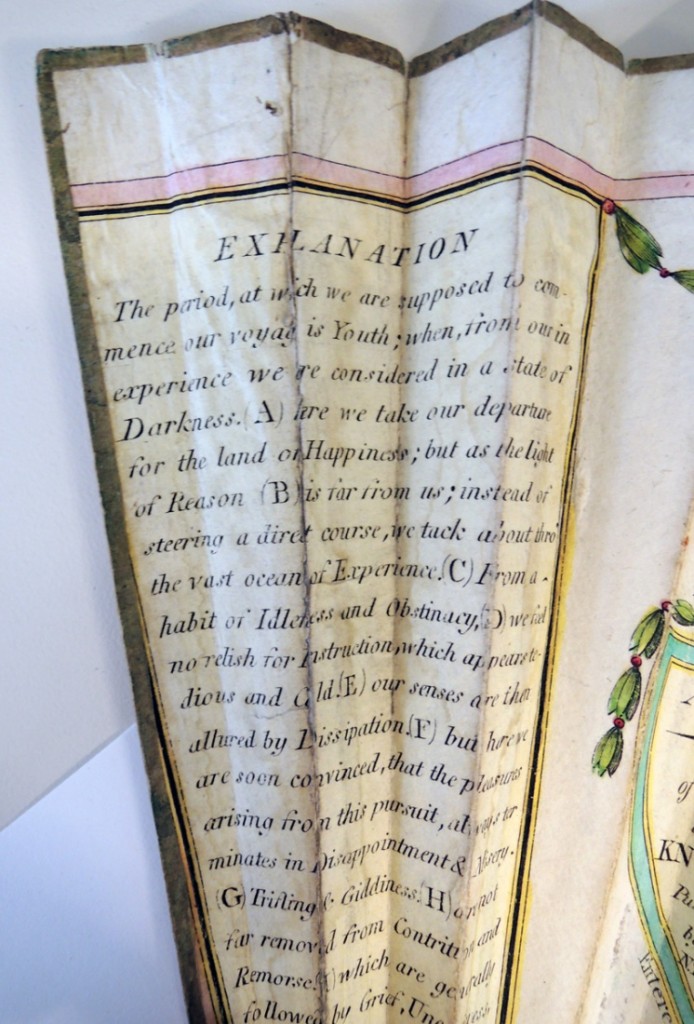 Thanks to the shrewd collecting of John Delaney, Curator of The Historic Maps Collection, our two collections have partnered to acquire this allegorical map on a fan.
The map takes the viewer from youth, where they are in a state of darkness, to the final lights of Reason and Religion where Content[ment] and Happiness can be found. The voyage may take you through such places as the Great Ocean of Experience, the Rocks of Obstinacy and Idleness, the Coast of Ignorance or the Coast of Hardship. Along the way, you can check the compass for directions to Folly, Misery, Wisdom, and Reason.
The link above will lead you to this and other cartographic treasures including globes, scientific instruments, and much more.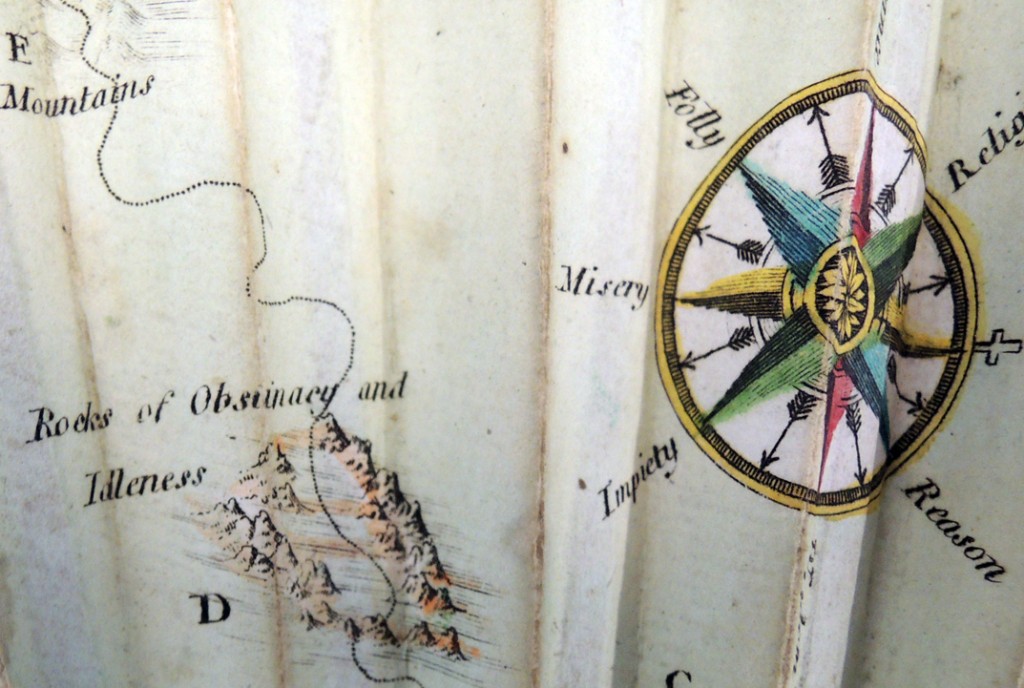 The map was engraved by Vincent Woodthorpe (c.1764-1822) of Fetter Lane, London, who engraved maps for Faden and Laurie & Whittle as well as Wallis. Woodthorpe also engraved Robert Woolsey's Celestial Companion: Projections, in Plano of the Starry Heavens (1802).