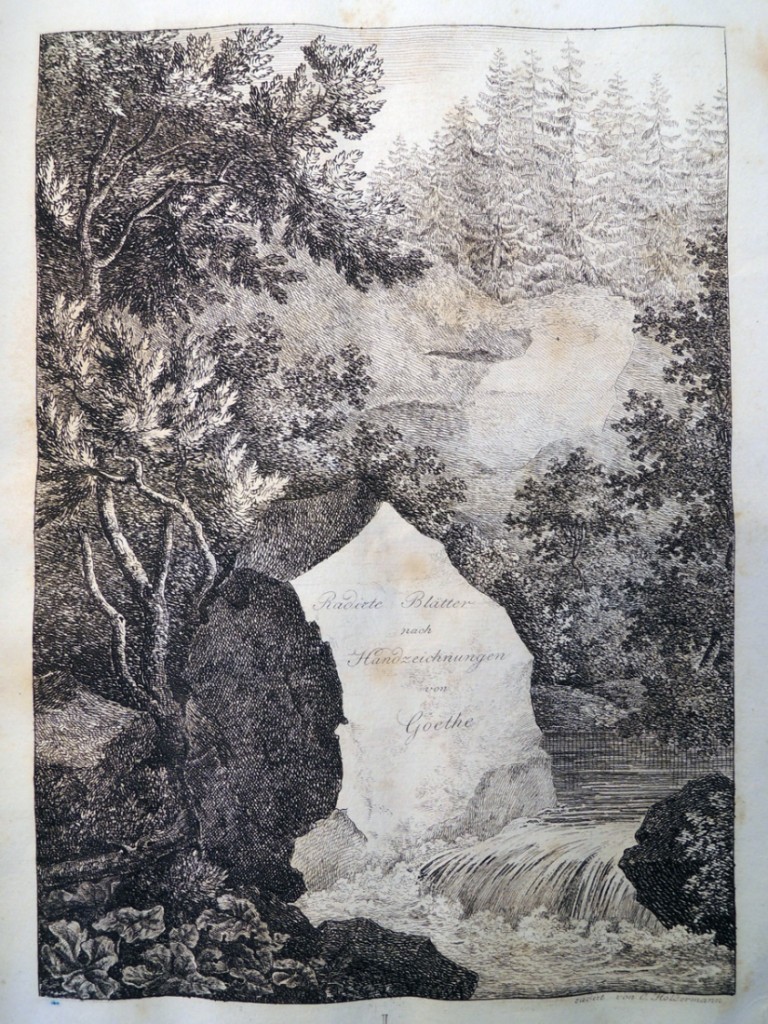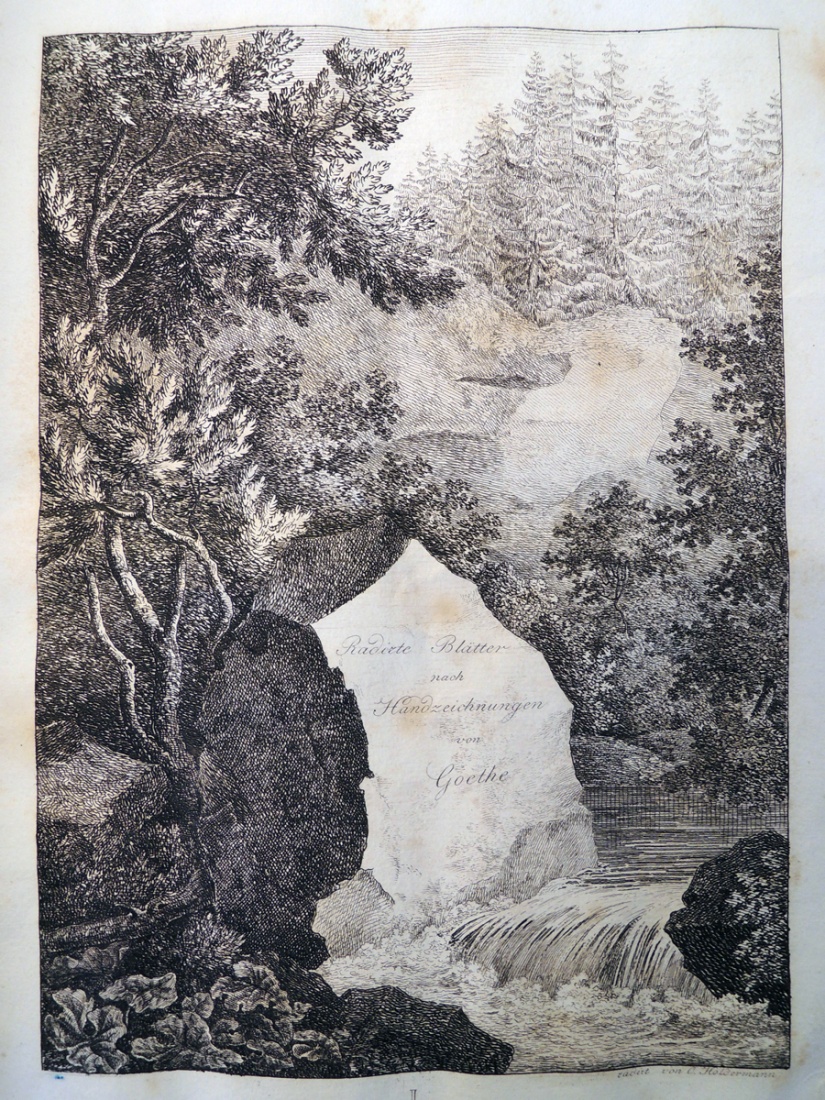 Graphic Arts recently acquired this fragile booklet with six poems by Johann Wolfgang von Goethe (1749-1832) along with six etching after drawings he had made a number of years earlier and chose specifically for this publication. The plates were etched by the theatrical painter Carl Wilhelm Holdermann (active 1820-1840) and by Carl Lieber (active 1820s), a protégé of Goethe and instructor at the Weimar drawing school. The text was printed by Caesar Mazzucchi in Magdeburg, and the portfolio published by Goethe's friend, Carl August Schwerdgeburth (1784-1878).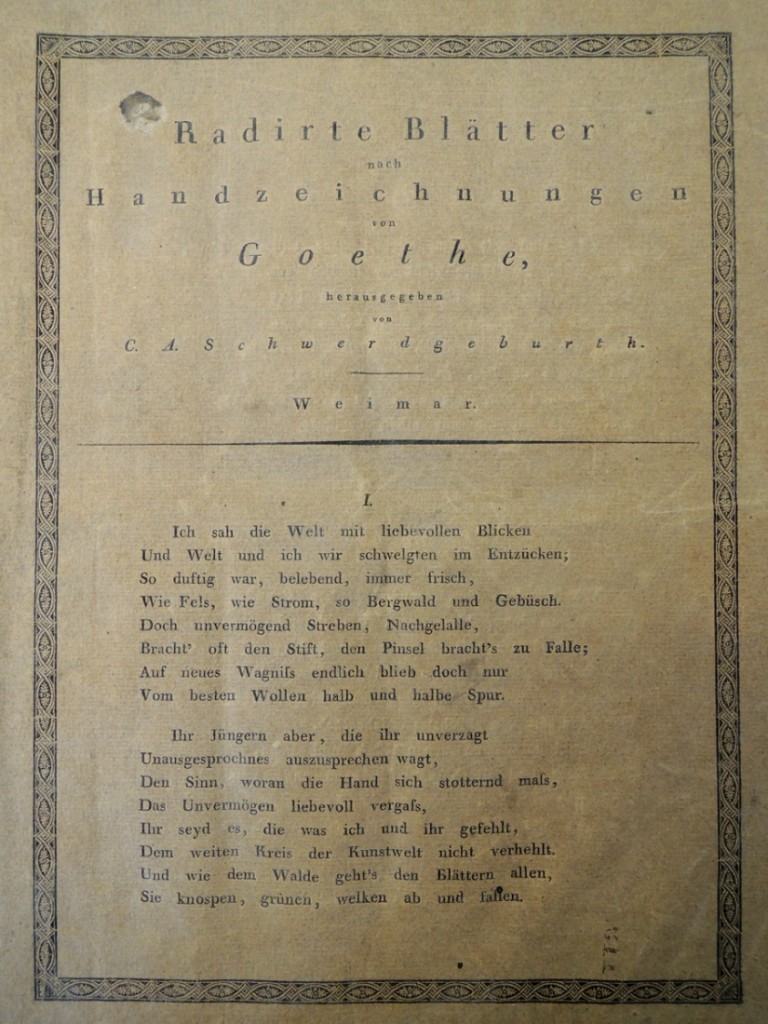 The project was described by Goethe himself (translated and printed by Antony Griffiths in German Printmaking in the Age of Goethe 1994):
The undertaking of several worthy artists to edit etched plates after my drawings must be welcome to me in more than one sense. As music is welcome to the poet, whereby the musician brings alive his poem for himself and others, so it is a pleasure to see here old long-faded sheets rescued from the stream of Lethe. On the other hand, I have long thought that in the information and account that I have given of my life, drawing is often mentioned, whereby one might not unreasonably ask why, after repeated effort and continuous enthusiasm, nothing that gives any artistic satisfaction has emerged . . . The finest benefit that an art-lover can get from his unachieved strivings is that the society of the artist remains dear and valuable, supportive and useful to him. And he who is not in a position to create himself, will, if he only knows and judges himself wisely, profit from intercourse with creative men, and, if not on this side, at least from another side form and educate himself.
With the feeling that these sketches that are now laid before the public cannot entirely overcome their inadequacies themselves, I have added a small poem to each, so that their inner meaning can be perceived, and the viewer might be laudibly deceived, as if he saw with his eyes what he feels and thinks, that is a closeness to the state in which the draughtsman found himself when he committed his few lines to paper (Über Kunst und Alterthum, III, part 3, 1822, pp.142-50).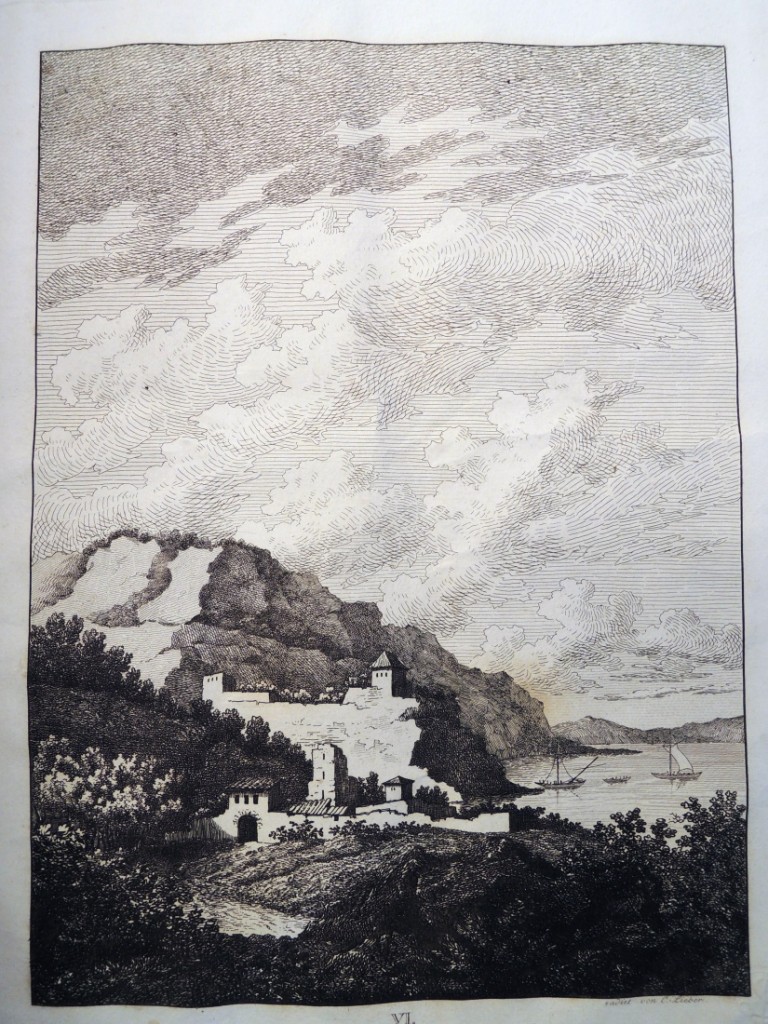 Although Goethe liked to sketch, he noted, "… I was intelligent enough to recognise that I had no talent for the visual arts and that my efforts in this direction were misplaced. In my drawing I lacked sufficient feeling for substantiality. I had a certain fear of letting the objects make their full impact on me; on the contrary, it was the insubstantial and unemphatic elements that appealed to me . . . Nor without constant practice did I ever make any progress; and I always had to start again from the beginning if I had ever dropped my drawing for a while."