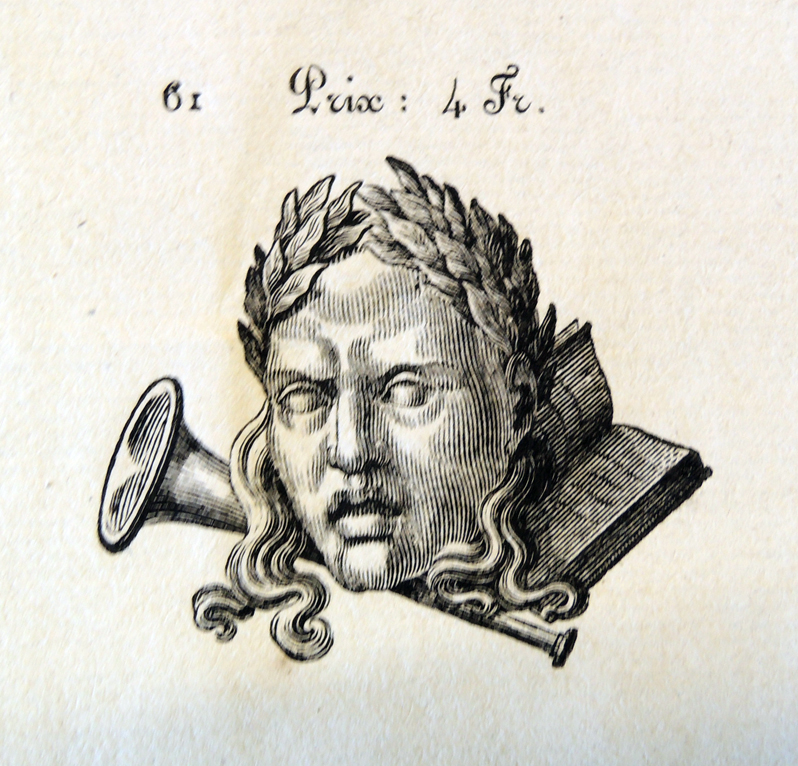 The Graphic Arts Collection recently acquired an unrecorded broadsheet type specimen from the Firmin Didot foundry dating from April 1818 and presenting printers with a new selection of vignettes and fleurons. 71 borders, rules and vignettes are advertised, including 14 large vignettes of lamps, urns, lyres, grotesque heads, a cornucopia etc. This specimen is no. 4 from the series simply called Feuille d'Epreuve (proof sheet).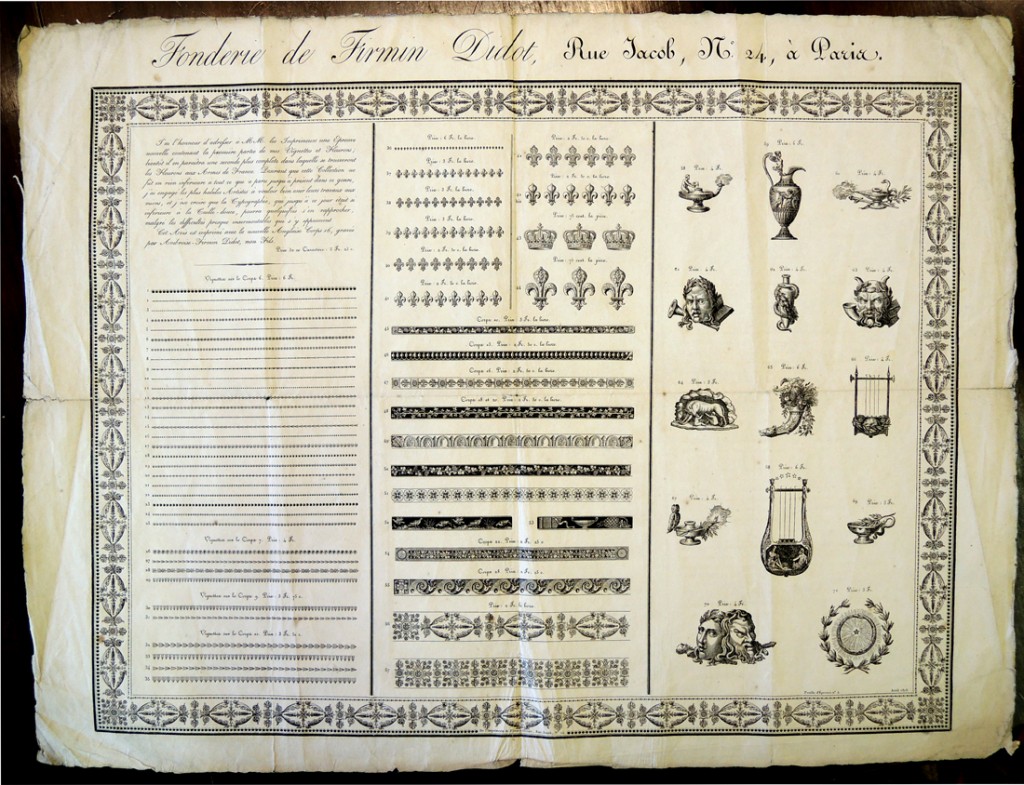 The Didot foundry was established around 1775 by François-Ambroise Didot (1730-1804), the inventor of the point system of type sizes. Continued by several generations of typefounders, printers and publishers, the Firmin Didot firm had an enormous influence on French typography before being absorbed into the Fonderie Générale in the mid-nineteenth century.
François-Ambroise's son, Firmin Didot (1764-1836) is credited with designing and establishing the classification of typefaces we use today and many contemporary fonts are actually based on Firmin Didot's typefaces. When Firmin retired from the business in 1827, his son Ambroise-Firmin Didot (1790-1876) took over the management of the publishing business. Note that it is Ambroise-Firmin who is credited with the engraving on this broadsheet.