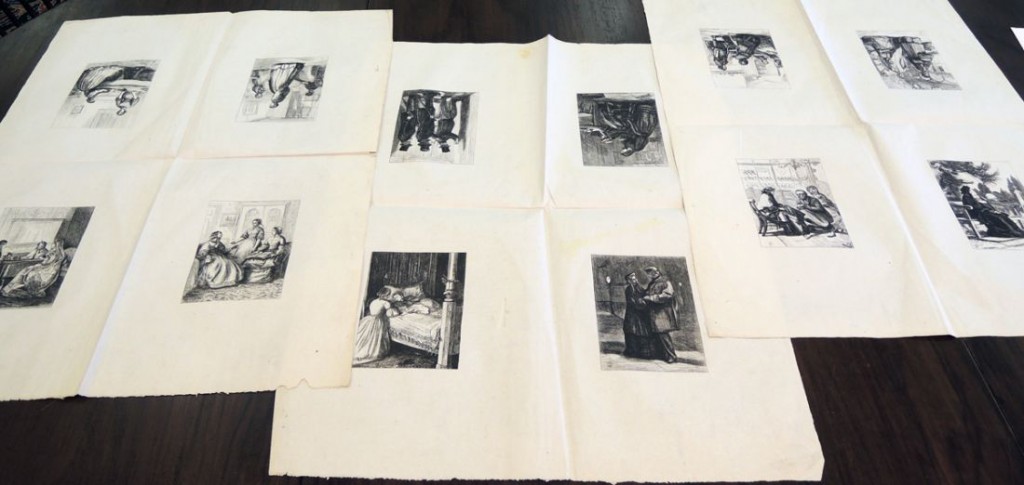 Sir John Everett Millais (1829–1896) was the youngest student admitted to the Royal Academy School, accepted in 1840 at the age of eleven. While still a teenager, Millais and his classmates William Holman Hunt and Dante Gabriel Rossetti formed the Pre-Raphaelite Brotherhood.
Millais married and had eight children in quick succession. To support the family, he accepted work illustrating numerous publications, including the Moxon edition of Tennyson's poems (1857), the magazine Once a Week (1859 onwards) and several novels by Trollope.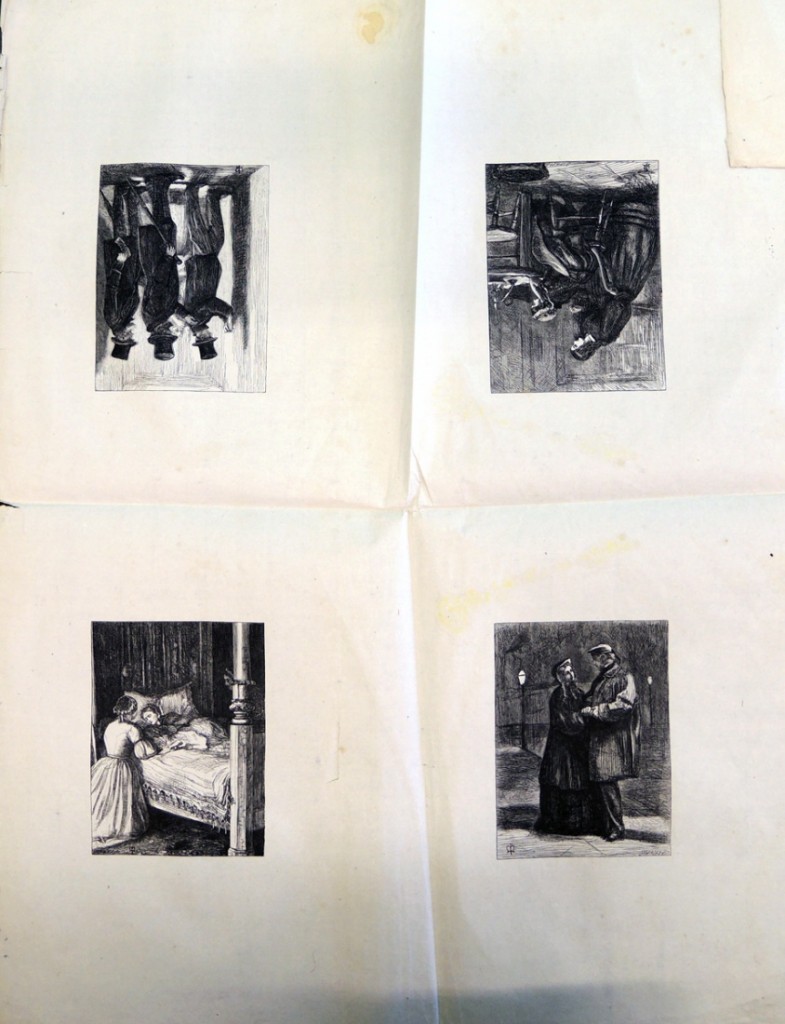 The Graphic Arts Collection recently acquired a set of proofs for Millais's illustrations for Mistress and Maid by the Scottish novelist Dinah Mulock (later Craik). According to Forrest Reid, they "equal the best of the Trollope designs, and taken together, form perhaps the finest series of drawings he made for any single novel."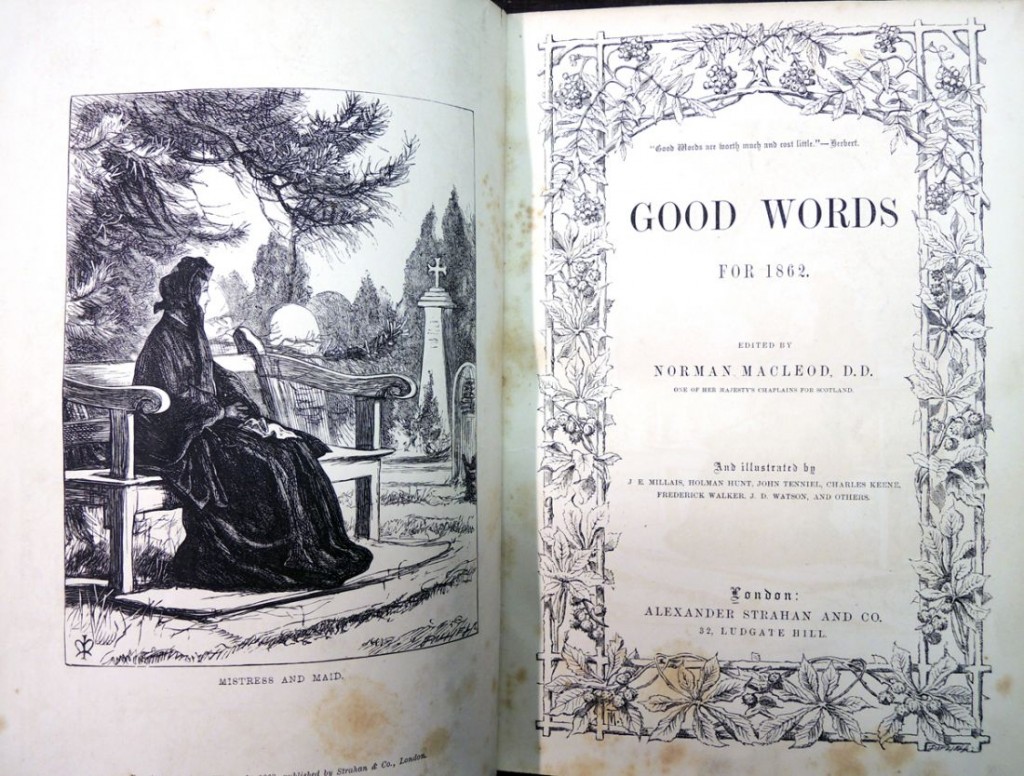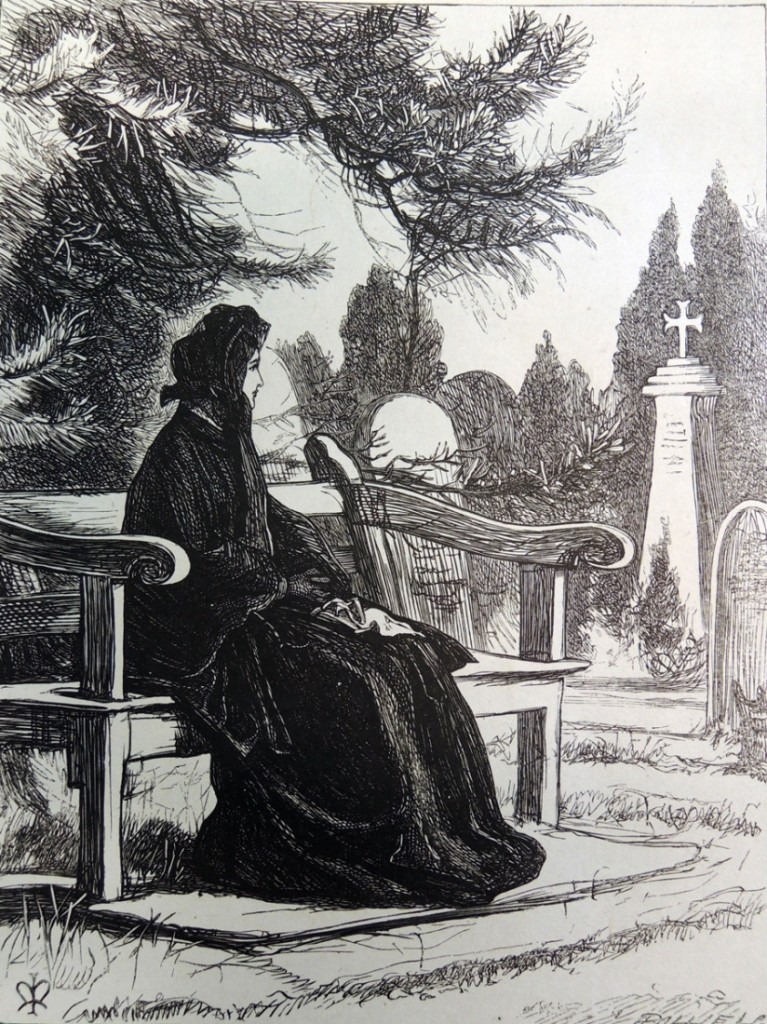 In the end, only one drawing was used as a frontispiece in the Hurst and Blakett edition of Craik's book. However, the entire set of prints appeared in the magazine Good Words, founded by the publisher Alexander Strahan the year earlier. The journal became distinguished, in particular, for its exceptional illustrations by the Pre-Raphaelites.
John Everett Millais (1829-1896), Proof pulls on three large sheets of Millais's twelve illustrations to Mistress and Maid by Dinah Mulock, as serialized in Good Words in January-November 1862 ([London, 1861?]). Engraved by Dalziel after Millais. Graphic Arts Collection GAX 2013- in process
Dinah Maria Mulock Craik (1826-1887), Mistress and Maid (London: Hurst and Blakett [1863]). The frontispiece by J. E. Millais, engraved by John Saddler. Rare Books: Morris L. Parrish Collection (ExParrish) Craik 85
Good Words ([London: Alexander Strahan and Co., 1860-1906]). RECAP 0901.G646