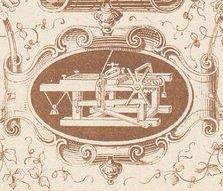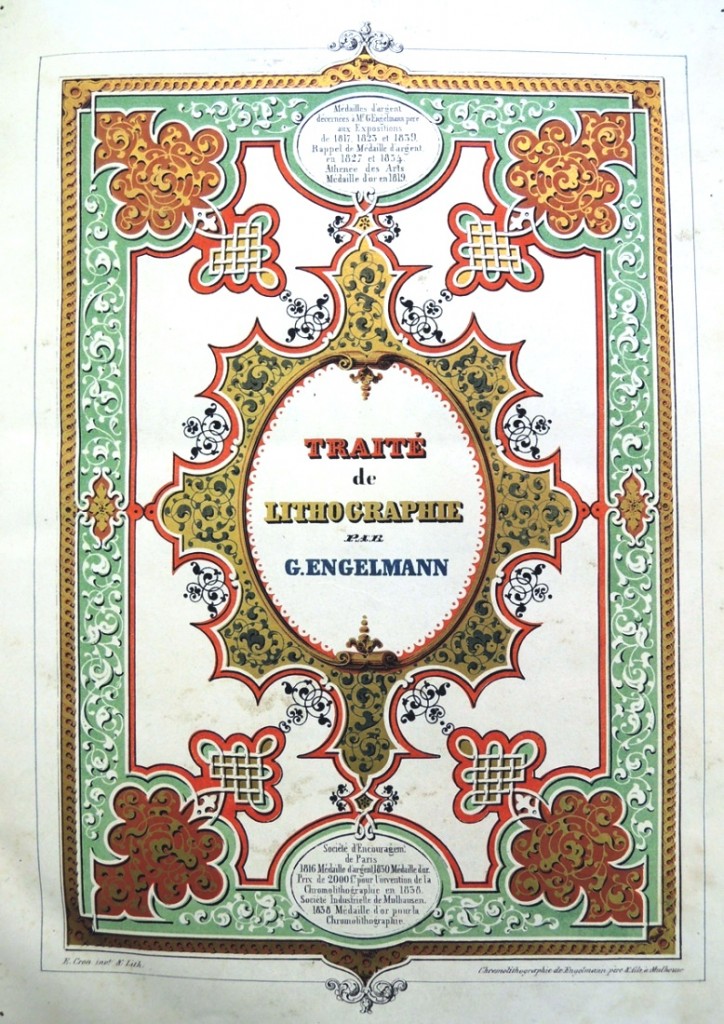 The nineteenth-century French artist and printer Godefroy Engelmann (1788-1839) founded the Industrial Society of Mulhouse (SIM) with his son Engelmann II after studying lithography with Aloys Senefelder in Munich.
Twenty years later, having establishing companies in Paris and London, Engelmann then returned to Mulhouse to focus on the new process of chromolithography, awarded a patent on July 1837.
His final treatise, A Discussion on Theoretical and Practical Lithography was published posthumously. Surprising to a twenty-first century audience, there are no illustrations in his manual beyond the decorative title pages.
Happily, we also recently acquired Michael Twyman's monumental A History of Chromolithography: Printed Colour for All, which offers 850 color illustrations along with detailed descriptions of all variations of planographic color printing.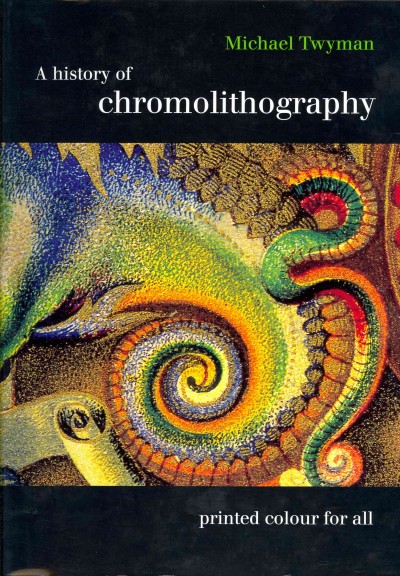 Twyman's book is the first since the process was in its heyday to offer a detailed account of how chromolithographs were made, tracing the evolution of this hand-drawn color-printing process from its tentative beginnings in Germany in the early nineteenth century to its spread from Europe to the United States and beyond.
Michael Twyman is Emeritus Professor of Typography & Graphic Communication at the University of Reading, and has played an active role in several societies concerned with printing, particularly the Printing Historical Society and the Ephemera Society.
His publications include many articles and book chapters, in addition to over a dozen books, among them: Printing 1770-1970 (1970; 1998), Lithography 1800-1850 (1970), Early lithographed books (1990), Early lithographed music (1996), The British Library guide to printing (1998), Breaking the mould: the first hundred years of lithography (2001), and Images en couleur (2007).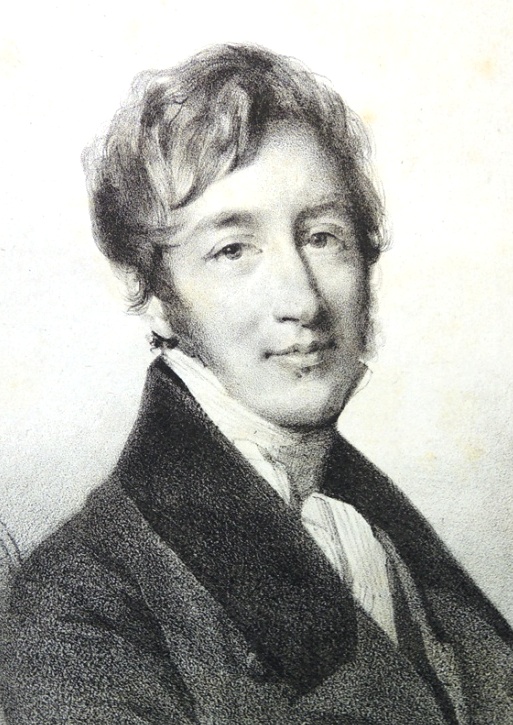 Godefroy Engelmann (1788-1839), Traité théorique et pratique de lithographie (Mulhouse, Haut-Rhin: Engelmann père et fils, 1839, 1840. Graphic Arts collection GAX Oversize 2013-0078Q
Michael Twyman, A History of Chromolithography: Printed Colour for All (London: British Library; New Castle, DE: Oak Knoll Press, 2013). GARF 2013- in process