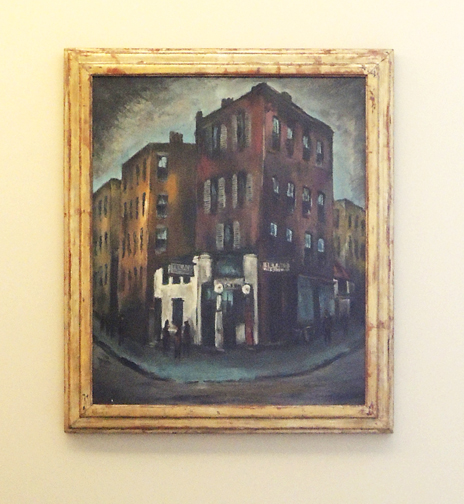 Sakari Suzuki, American, born Japan, 1899-1995. [Street Scene] 1937. Oil on canvas. Rare Books and Special Collections, Firestone Library
During the 1930s, Sakari Suzuki was living in New York City and working for the Federal Art Project under the Works Progress Administration. Most of his time was spent painting a mural entitled "Preventive Medicine" at the Willard Parker Hospital on East 16th Street along the East River. His figurative designs for the Hospital were exhibited at the WPA Federal Gallery, alongside Moses Soyer, Arshile Gorky, and other artists. Unfortunately, the hospital was demolished in 1958, along with Suzuki's mural. Although he was an active member of the American Artist Congress, this painting of an unidentified street corner is one of the few works by Suzuki that survives.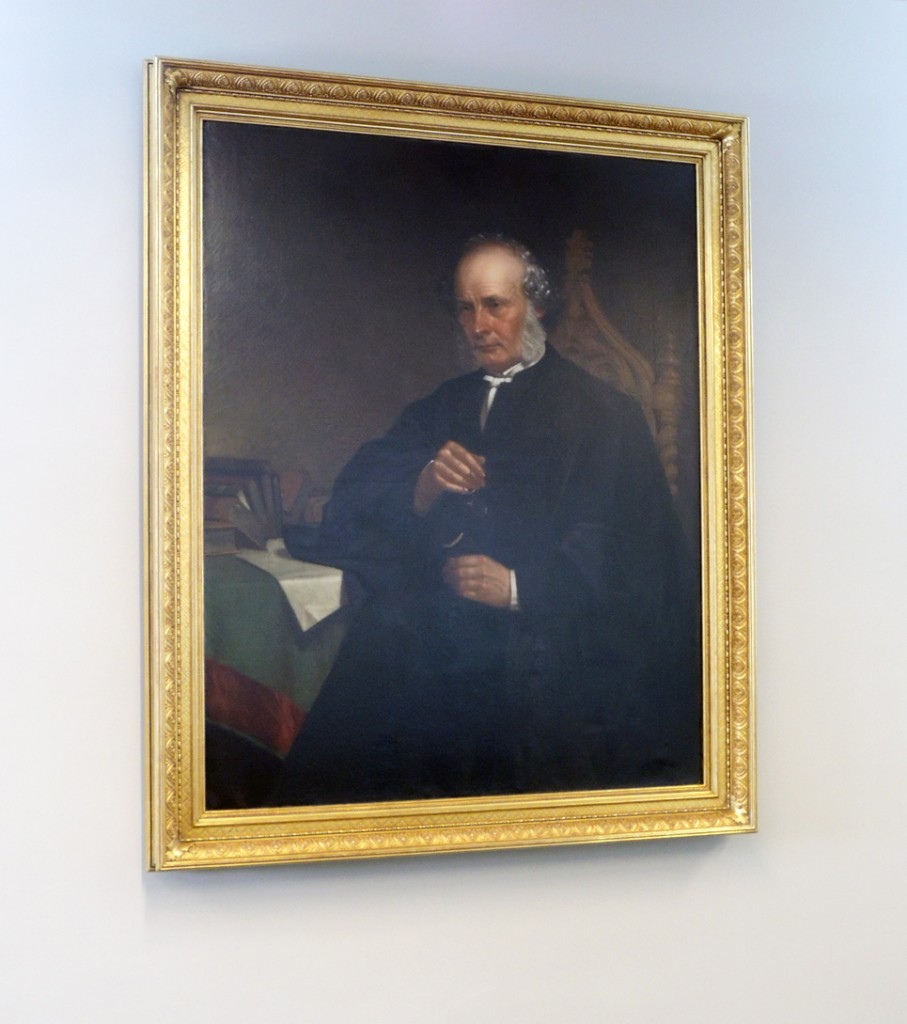 More paintings will be hung in March and another group over the summer. This will continue for several years until the renovation of Firestone Library is complete.