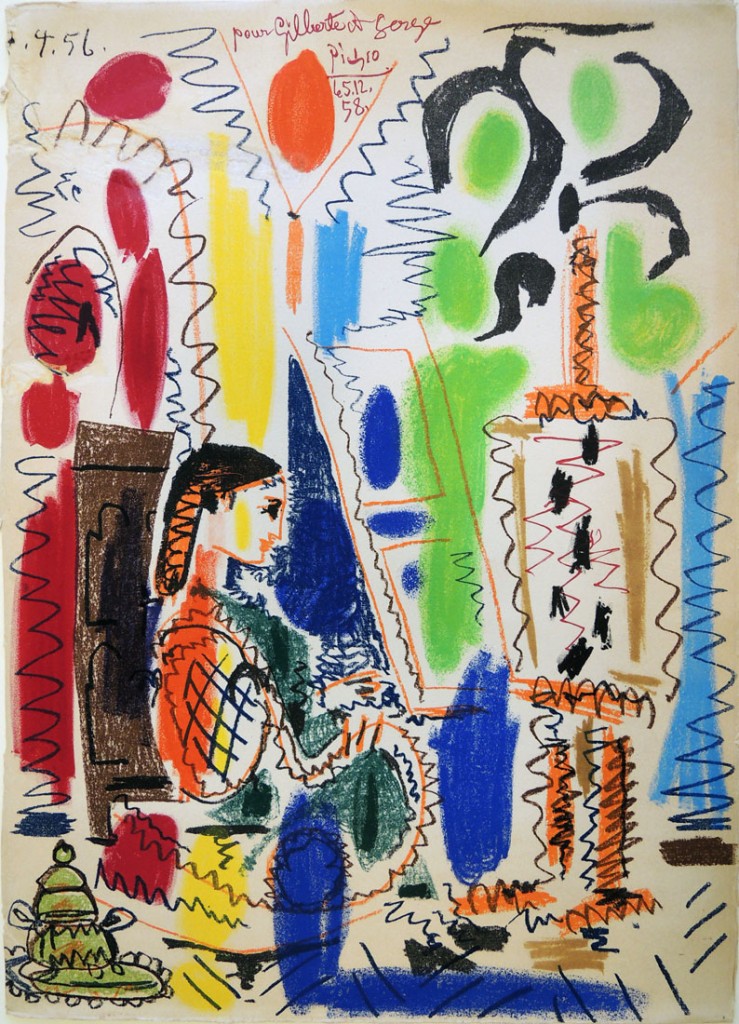 Pablo Picasso (1881-1973), Cover design for book II of Ces peintres nos amis (The Painters Friends), (Cannes: Galerie 65, 1960). Text by Gilberte Duclaud; biographies by Serge Chauby. Lithograph. Graphic Arts Collection GAX 2014- in process. Gift of the Ruth Ivor Foundation.
Picasso designed this lithograph to be included in the portfolio Dans l'Atelier De Picasso (In Picasso's Studio), published by the Goldmark Gallery in 1957. The artist later selected the print and embellished it with additional colors, adding a dedication to Gilberte Duclaud and Serge Chauby, his dealers in Cannes at their Galerie 65.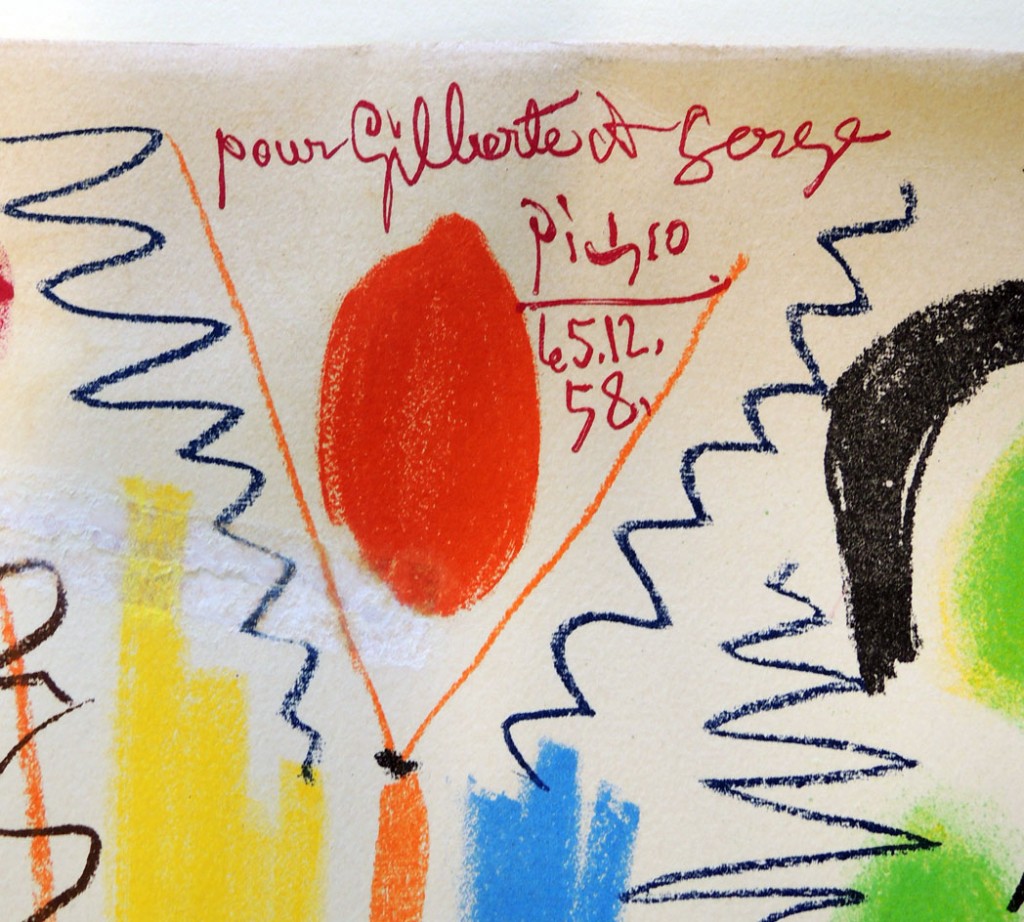 The revised stone was then printed by master lithographer Fernand Mourlot (1895-1988) and used as the cover illustration for the second volume of his friend's book Ces peintres nos amis (The Painter's Friends).
The first state of this lithography was printed in six colors but this one is done in seventeen, each one requiring a separate run through the press. Unfortunately, Princeton does not yet own either the first or second books connected with this print.
It is, however, a nice complement to our portrait of the artist by Harry Sternberg (1904-2001), Picasso, 1944. Screen print. Graphic Arts Collection GA 2008.00578