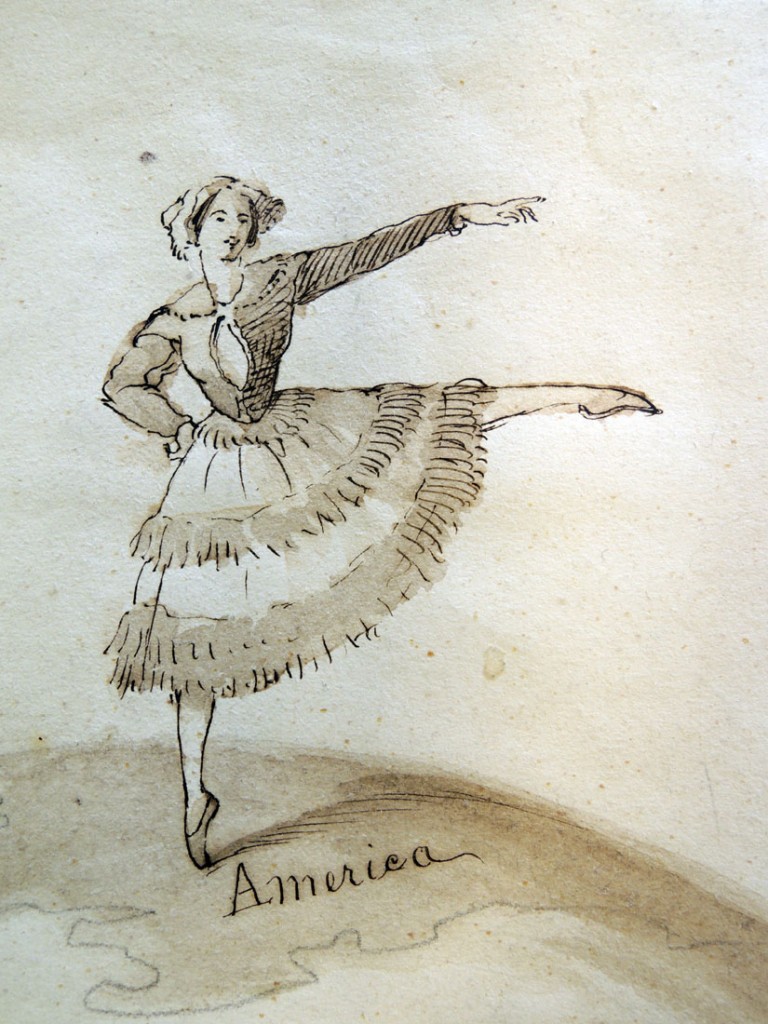 "Two cases in the gallery are devoted to Fanny Elssler, the Austrian ballerina who brought the romantic ballet to the United States in 1840," wrote Mary Ann Jensen, describing a Firestone Library exhibition Let Joy Be Unconfined: Three Centuries of Ballet. "Americans had seen dancers before, but never anything like Elssler's performances. A contemporary caricature by F.O.C. Darley, the gift of Sinclair Hamilton, depicts Elssler dancing across America with its inhabitants at her feet. Alas, 'Modesty' is shown weeping in the lower corner!"
Mary Ann Jensen, former curator of the Seymour Theatre Collection in Firestone, died Tuesday, March 04, 2014. Jensen's funeral and celebration of life will be at All Saints Episcopal Church in Princeton, New Jersey on Thursday, March 13th at 11:00 AM, with the Right Reverend William "Chip" Stokes as Officiant and Celebrant.
She leaves behind a wonderful collection of theater, dance, and performance that continues to inspire students and researchers–this drawing was called to the reading room today!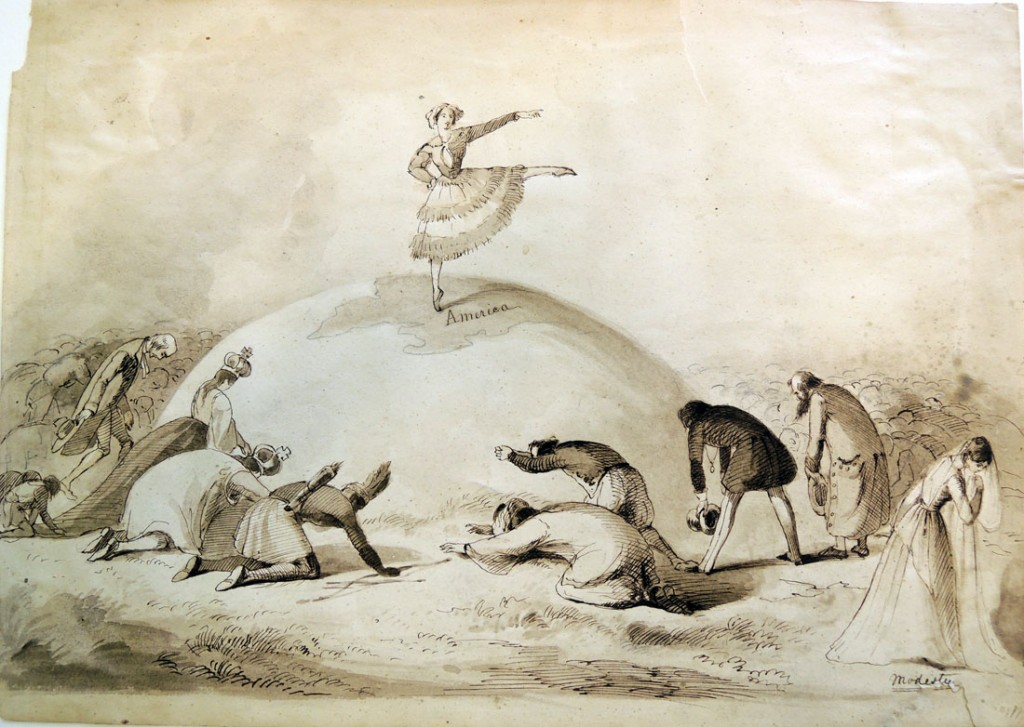 Felix Octavius Carr Darley (1821-1888), Fanny Elssler, 1840-1842. Ink wash. GC007 F.O.C. Darley Collection. Gift of Sinclair Hamilton, Class of 1906.
See also Mary Ann Jensen, "New and Notable," Princeton University Library Chronicle 41, no. 3 (spring 1980).