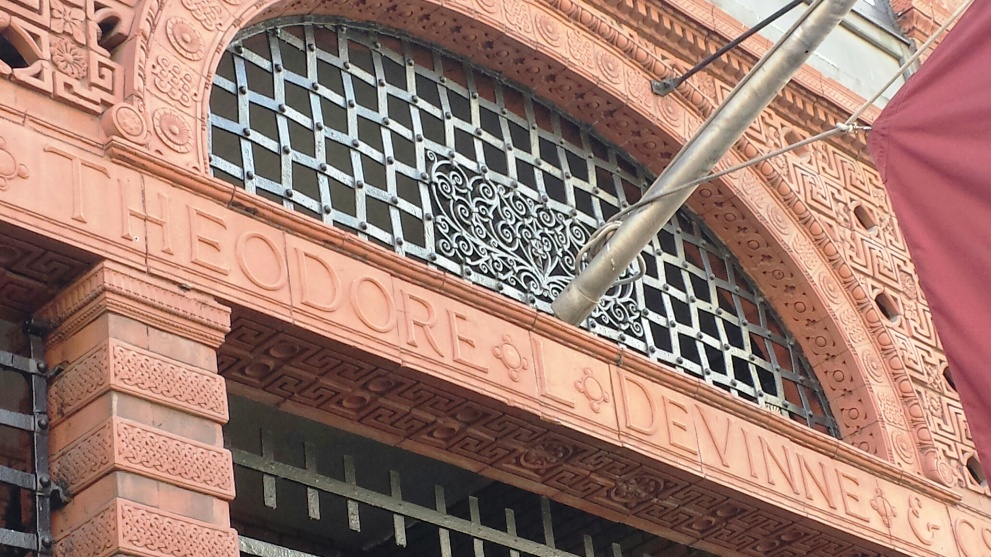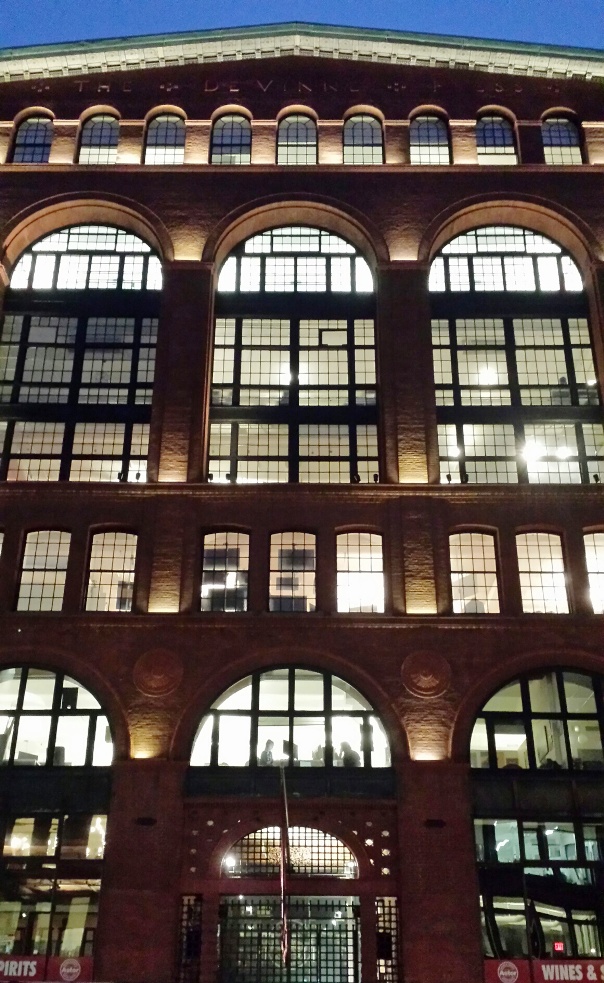 In conjunction with the wonderful exhibition "The Dean of American Printers: Theodore Low De Vinne and the Art Preservative of All Arts," currently on view at the Grolier Club in New York City, a tour was held of the landmark De Vinne Press building at Lafayette and East Fourth Streets. The show and tour mark the centenary of the death of De Vinne (1828-1914), one of America's leading typographers and printers.
We were led by William J. Higgins, a Grolier member and a principal at Higgins Quasebarth & Partners, advisers in the preservation and rehabilitation of historic properties. Higgins described how the architectural firm of Babb, Cook & Willard completed the main De Vinne building in 1886.
Six years later, the same firm was asked to return and build an addition on the Fourth Street side to accommodate the new presses acquired to complete De Vinne's contract for a 24-part Century Dictionary.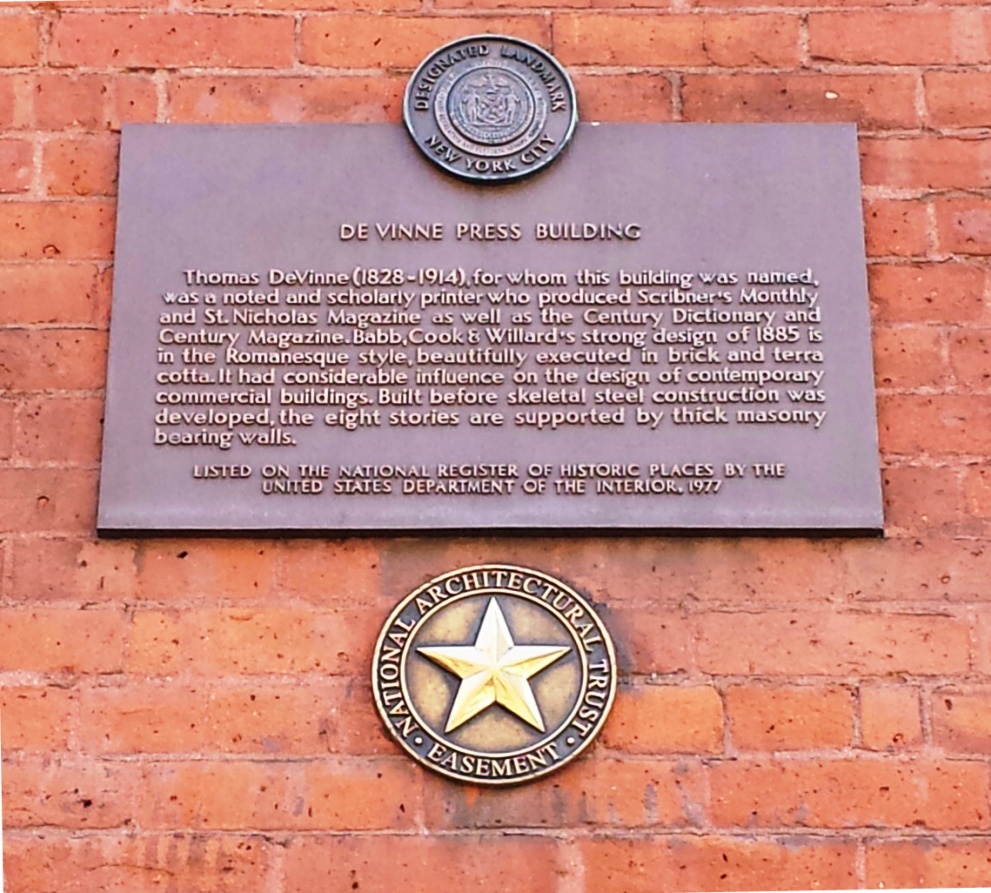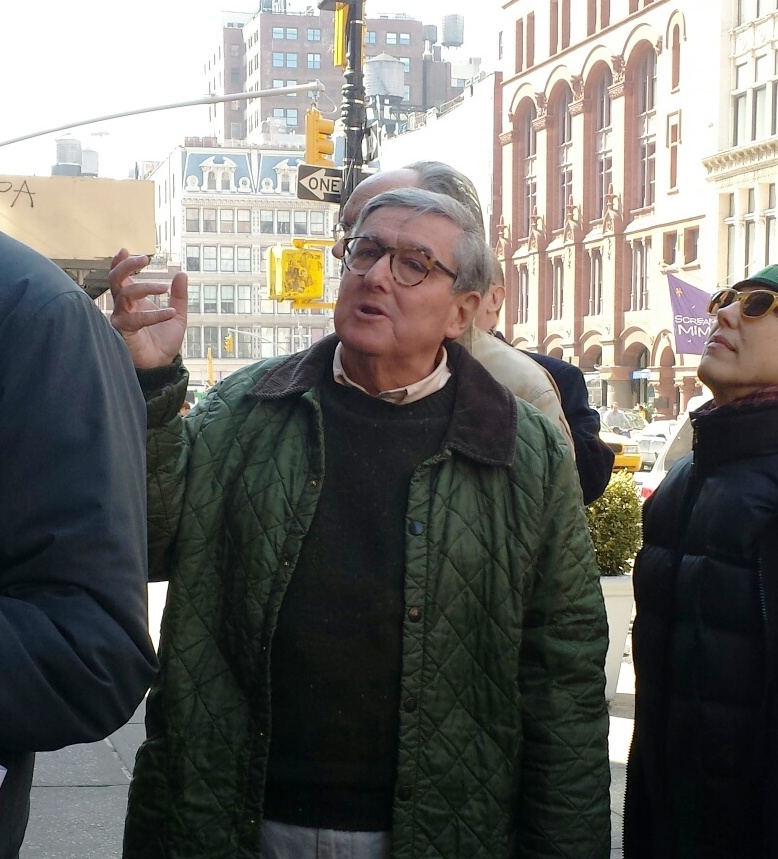 The De Vinne Company continued to occupy the building even after the death of its director, only leaving when the company dissolved in 1922.
Although the building has changed hands several times since then, it was happily given landmark status in 1966 and was added to the National Register of Historic Places in 1977.
Irene Tichenor, curator of the Grolier exhibition, added important information on De Vinne's life and work. Besides his important commercial business, De Vinne was one of nine men who founded the Grolier Club and was printer to the Club for the first two decades of its existence. He was also an author and we are fortunately to have most of his books at the Princeton University Library.

Among the many titles are:
The Printers' Price List. A Manual for the Use of Clerks and Book-Keepers in Job Printing Offices (New York: F. Hart & co., 1871). Graphic Arts Collection (GA) 2008-0774N
The Invention of Printing (New-York: George Bruce's Son & Co., 1878). Graphic Arts Collection (GAX) Z250 .D48 1878q
Historic Printing Types, a Lecture Read before the Grolier Club of New York, January 25, 1885, with additions and new illustrations by Theo. L. De Vinne (New York: The Grolier club, 1886). Rare Books (Ex) 0220.296.2
Title-Pages as Seen by a Printer, with Numerous Illustrations in Facsimile and Some Observations on the Early and Recent Printing of Books (New York: Grolier Club, 1901). Edition of 325. Graphic Arts Collection (GA) 2006-1869N
Grolier Club: http://www.grolierclub.org/Default.aspx?p=DynamicModule&pageid=289912&ssid=169182&vnf=1