Miss Gwilt, Armadale, v. 1. Preliminary drawings and final wood engraving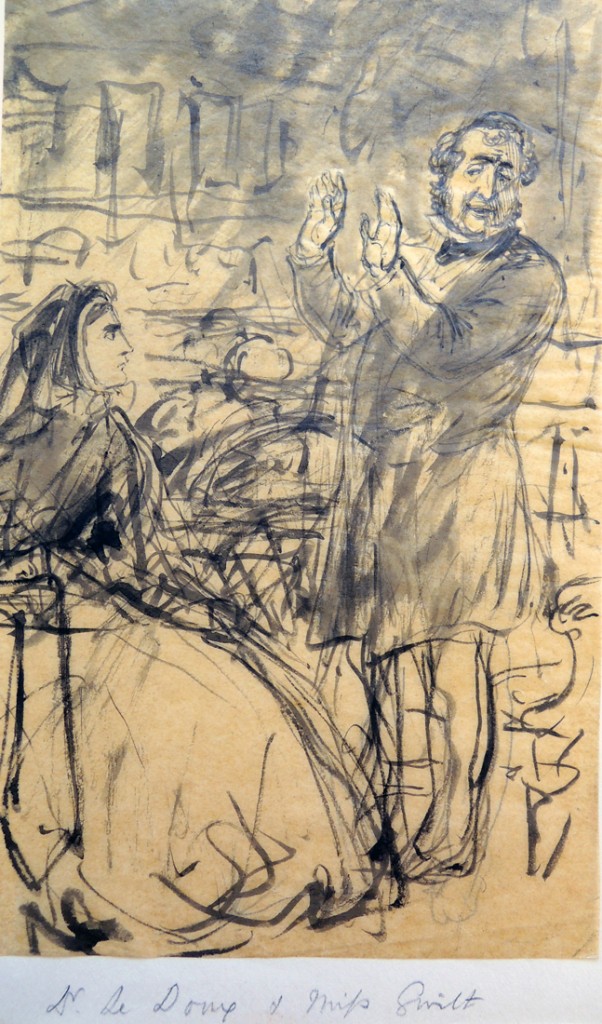 According to Mark Bills, writing for the Oxford Dictionary of National Biography, the British artist George Housman Thomas (1824-1868) apprenticed to the wood engraver George Bonnar, learning to both design and cut engravings for illustrations.
Thomas spent several years in New York City illustrating books, newspapers, and banknotes, alongside his younger brother William Luson Thomas (1830-1800). Back in London, Thomas became "one of the first, if not the first, to draw on wood direct from life."
The Graphic Arts Collection is fortunate to hold a number of Thomas' preliminary sketches for the illustrations of Wilkie Collins' Armadale (1866), offering a look at how the original design changed in the engraving of the image. Collins (1824-1889) was one of the most successful writers of Victorian England. Armadale, his longest novel, received a mixed reception when published, probably due to the scandalous portrayal of its female villain, Lydia Gwilt. For more about the author, see: http://www.wilkie-collins.info/index.htm
Force and Cunning, v.2
Wilkie Collins (1824-1889), Armadale (London: Smith, Elder and Company, 1866). 20 wood engravings designed by George Housman Thomas (1824-1868), engraved by his brother William Luson Thomas.
Read Thomas's obituary: http://en.wikisource.org/wiki/The_Times/1868/Obituary/George_Housman_Thomas