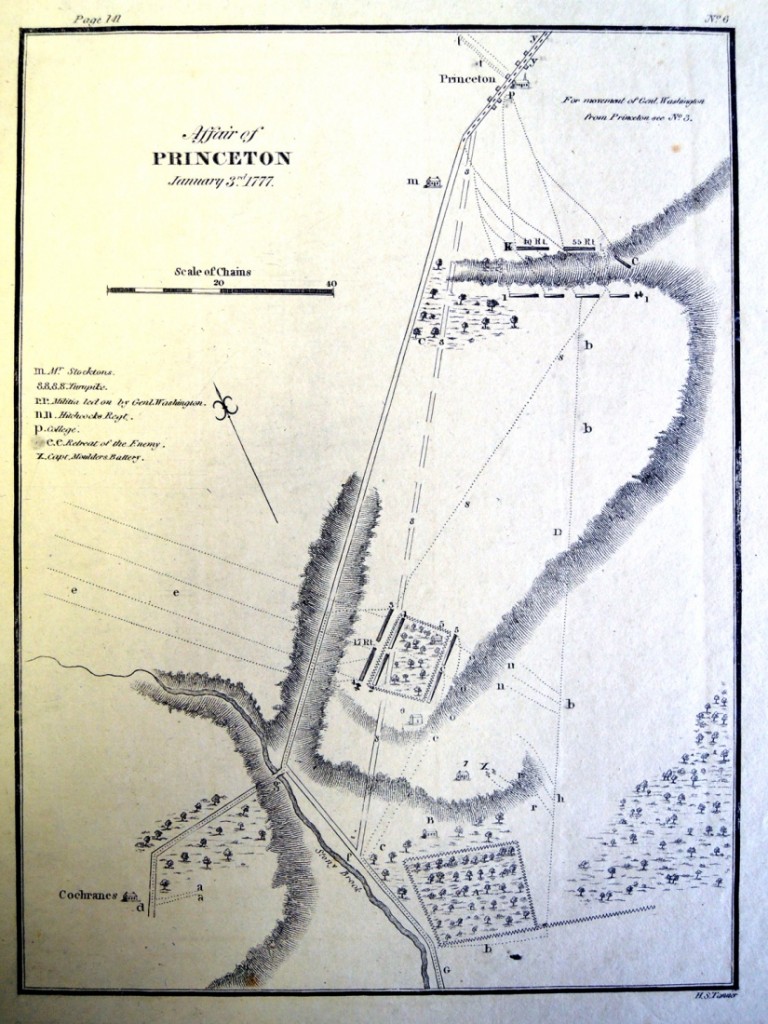 Henry Schenck Tanner (1786-1858), Affair of Princeton, January 3rd, 1777, [1816]. Engraving. Graphic Arts collection GA 2008.00875 Provenance: On deposit from A.C. Smith III.
We leave map collecting to our colleagues but this plan for the 1777 Battles of Princeton and Trenton was recently found in the Graphic Arts Collection. It turns out to be one of the maps published in James Wilkinson (1757-1825), Diagrams and Plans Illustrative of the Principal Battles and Military Affairs Treated of in Memoirs of My Own Times (Philadelphia: Abraham Small, 1816). Happily, it was not removed from our own copy (Rare Books (Ex)  E353.1.W6 W6).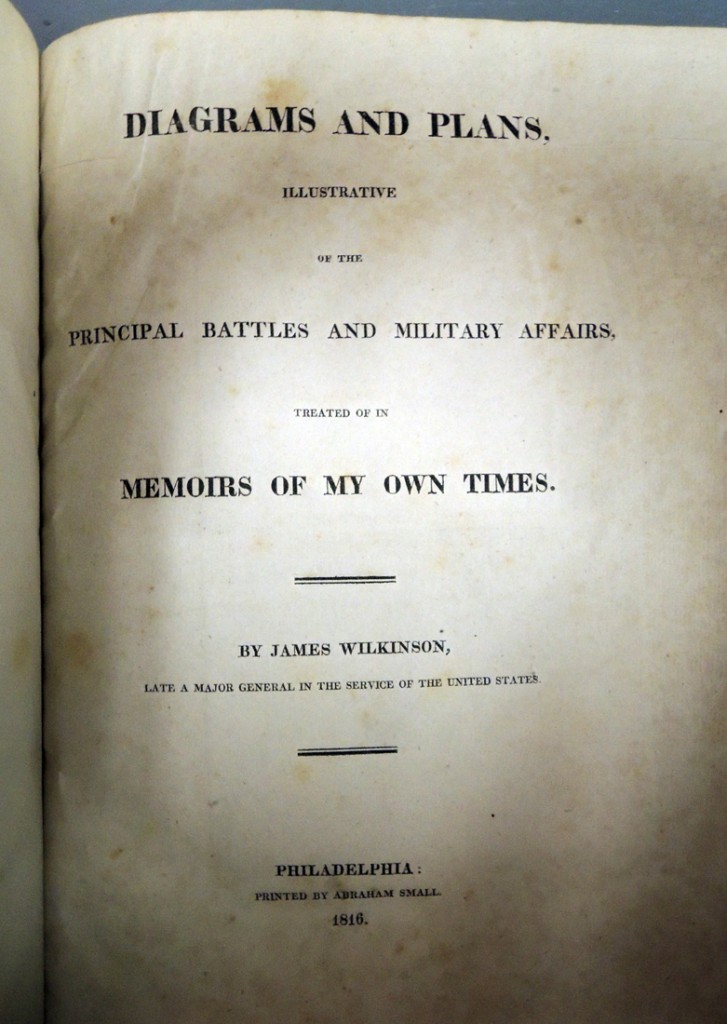 The rare Revolutionary War battle plan details the area from the Delaware River northward, depicting the movement of troops from late December 1776 to January 3, 1777. Shown in particular are Washington's Route, the Road to McKinley's Ferry, and the Hessian surrender. Princeton College is seen at the very top of the plan with a tiny view of Nassau Hall, built in 1756. Below, you see what is now the Princeton Battlefield State Park.
A different perspective was offered by the artist John Trumbull (1756-1843) and we are fortunate to hold several of the preliminary sketch done in 1786 for Trumbull's The Death of General Mercer at the Battle of Princeton. Here is one: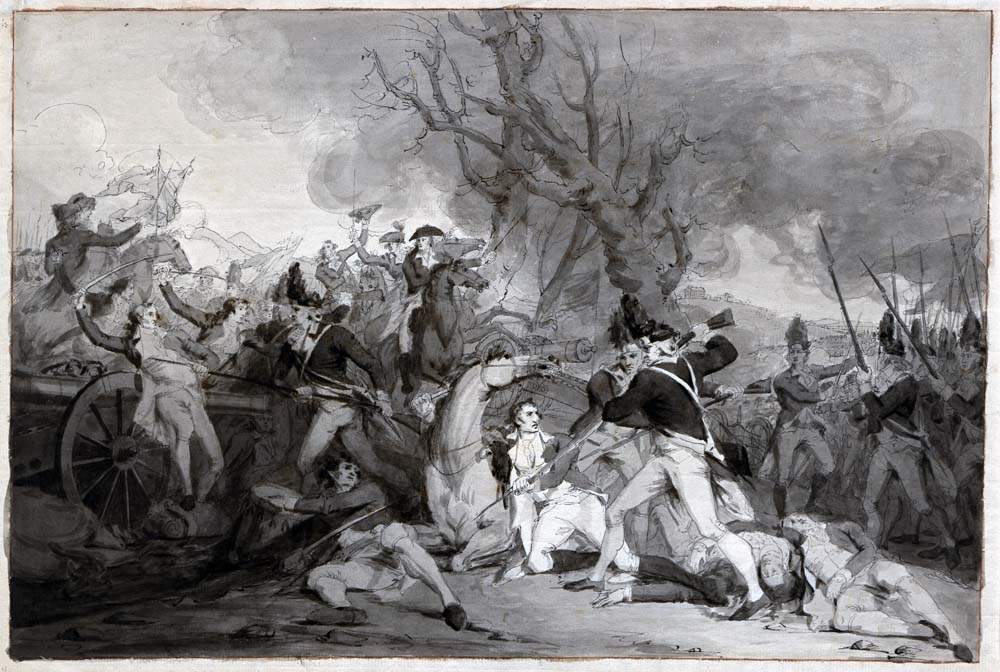 For a complete set of Trumbull's sketches and final oil paintings of this battle, see: http://blogs.princeton.edu/graphicarts/2011/06/the_death_of_mercer_at_the_bat.html