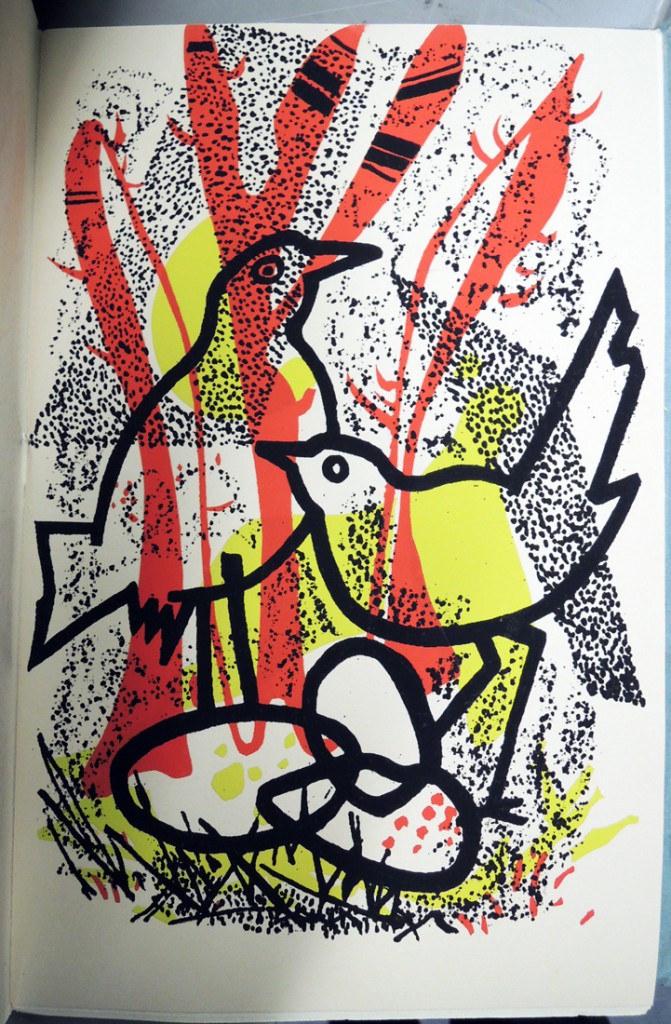 Guy Crittington MacCoy (1904-1981), Abstraction #2 [later called Yellow Heads],  1937. Included in The Chimera 1, no. 3 (winter 1943). Serigraph. Graphic Arts Collection  GA 2007.01781.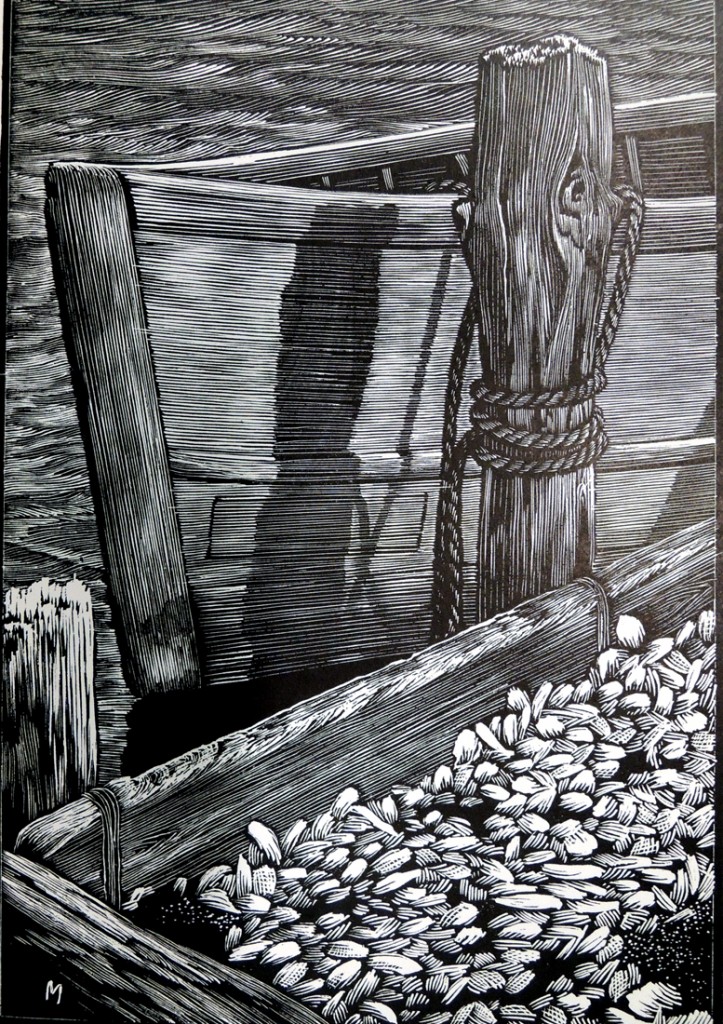 Leo John Meissner (1895-1977), Oyster Shells, 1933. Included in The Chimera  1, no. 2 (autumn 1942). Wood engraving. Graphic Arts Collection GA 2007.01851.
In the February 4, 1943 Daily Princetonian Bulletin it was noted that beyond the exhibitions and lectures sponsored by the Princeton Print Club (PPC), "the Club is endeavoring to produce a silk screen lithograph for each issue of the newly formed publication, Chimera." When the little magazine began in the spring of 1942, Elmer Adler was asked to join the publication's advisory board and Kneeland McNulty, Class of 1943 and the second president of the PPC, was made art editor. For the second issue, Adler arranged for a wood engraving by Leo Meissner (1895-1977) entitled Oyster Shells, to be printed for the Princeton journal.
In October of 1942, the PPC mounted an exhibition of 40 prints by contemporary American artists, to be sold for $5 each to benefit the club and to enrich the lives of the students. Adler arranged for the prints, including Meissner's Oyster Shells. Highlighted were a number of serigraphs, which was a new variation in screen printing Adler wished to promote. A Princeton reviewer wrote, "A group of serigraphs make Guy MacCoy the find of the show." The Chimera published MacCoy's Abstraction in their winter 1943 issue with a note, "It is the belief of the editors that this is the first serigraph to appear in a widely distributed magazine."
Although Adler hoped the students would print a new serigraph for each issue of Chimera, only one other print was ever included. The book illustrator E. McKnight Kauffer (1893-1954) often created designs to be reproduced in pochoir or stenciled prints. For Chimera's spring 1943 issue, he designed a portrait of Homer, which was presumably printed at Princeton for the magazine. Seven years later, Kauffer was given an exhibition of his work by the PPC in their new headquarters in 36 University Place.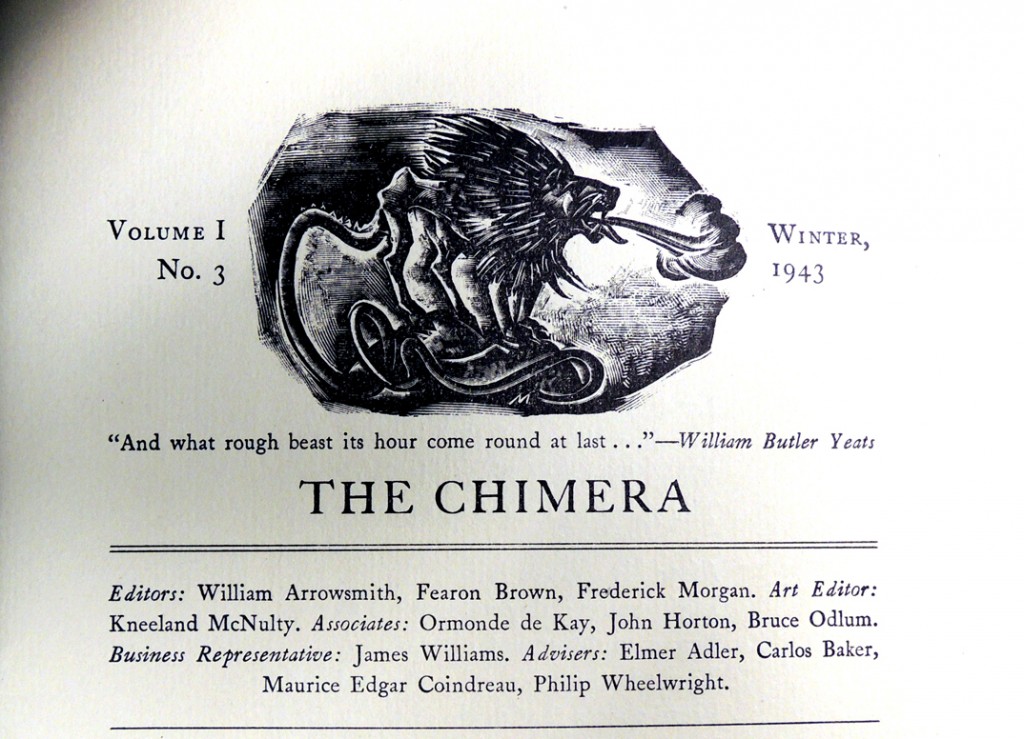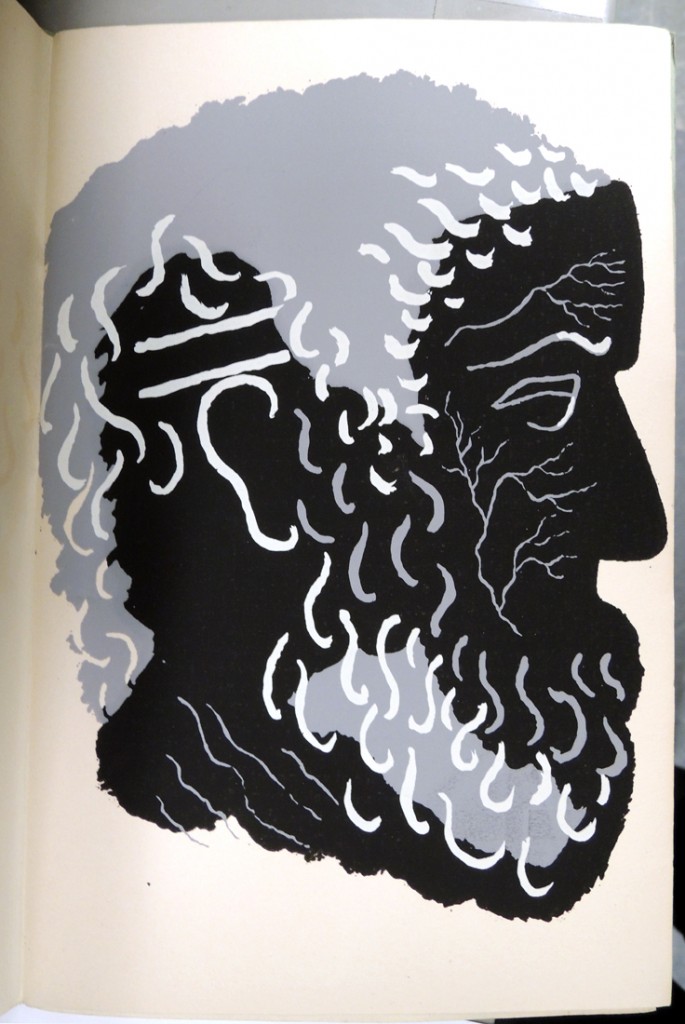 E. McKnight Kauffer (1890-1954), Homer, 1944. Included in The Chimera 1, no. 4 (spring 1943). Serigraph. Graphic Arts Collection GA 2007.01503
Next year we celebrate the 75th anniversary of The Princeton Print Club. If you or your father were members, please let us know. We are gathering stories and memories.