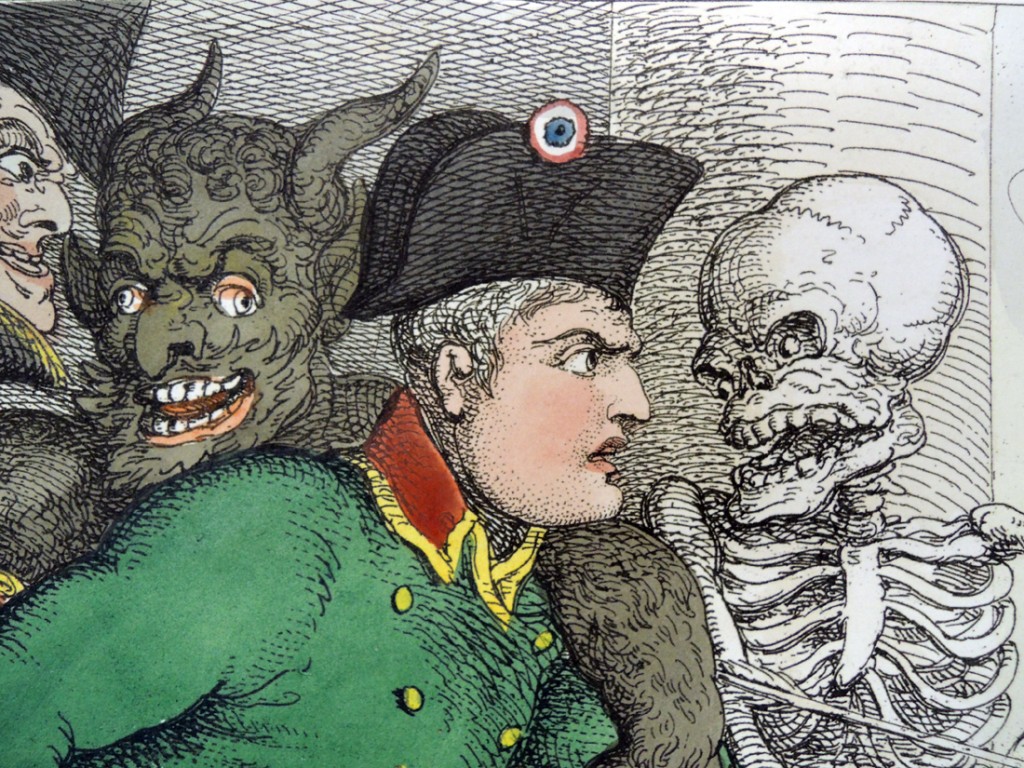 Attributed to Thomas Rowlandson (1756 or 1757, died 1827), The Corsican and His Blood Hounds at the Window of the Thuilleries Looking over Paris, April 16, 1815. Etching with hand coloring. GC112 Thomas Rowlandson Collection. Gift of Dickson Q. Brown, Class of 1895.
On 6 April 1814, Napoleon abdicated his throne, leading to the accession of Louis XVIII and the first Bourbon Restoration. The defeated Napoleon was exiled to the island of Elba, where he lived for almost a year before returning to Paris in March 1815.
In Rowlandson's caricature, we see Napoleon back in Paris, looking out over the city from a parapet labeled 'more horrors' and 'death and destruction.' At his sides are Death and the Devil. The sand in an hourglass is running out and the sun is setting. The bloody hounds mentioned in the title are his four marshals: François Joseph Lefebvre, Dominique Joseph Vandamme, Louis Nicolas Davout, and Michel Ney.