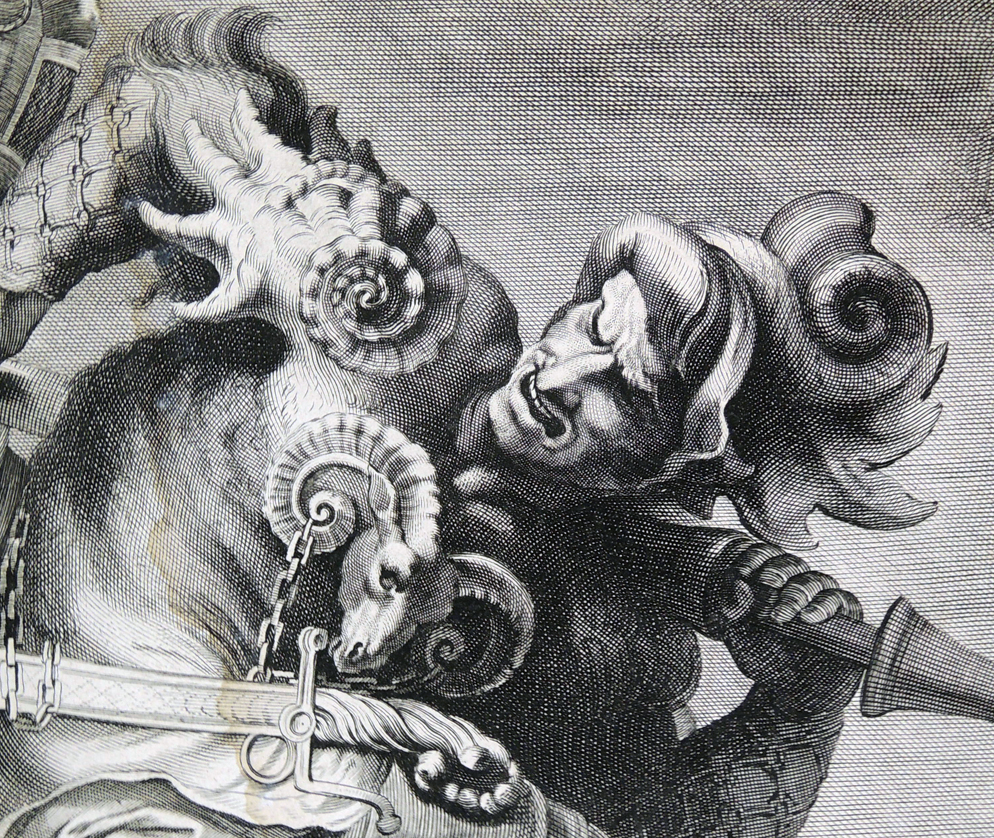 Leonardo finished a large cartoon in 1504 depicting the Battle of Anghiari to hang opposite Michelangelo's Battle of Cascina. Besides the preliminary drawing, we have Leonardo's words stating, "First of all, the smoke of the artillery must be rendered, mingled in the air with the dust thrown up by the cavalry and the combatants… The air must seem full of streaks of fire like lightning flashes… You must show the victors running with wild hair tossed, like their draperies, by the wind, with wrinkled faces and swollen knitted brows." The final work was either lost or destroyed.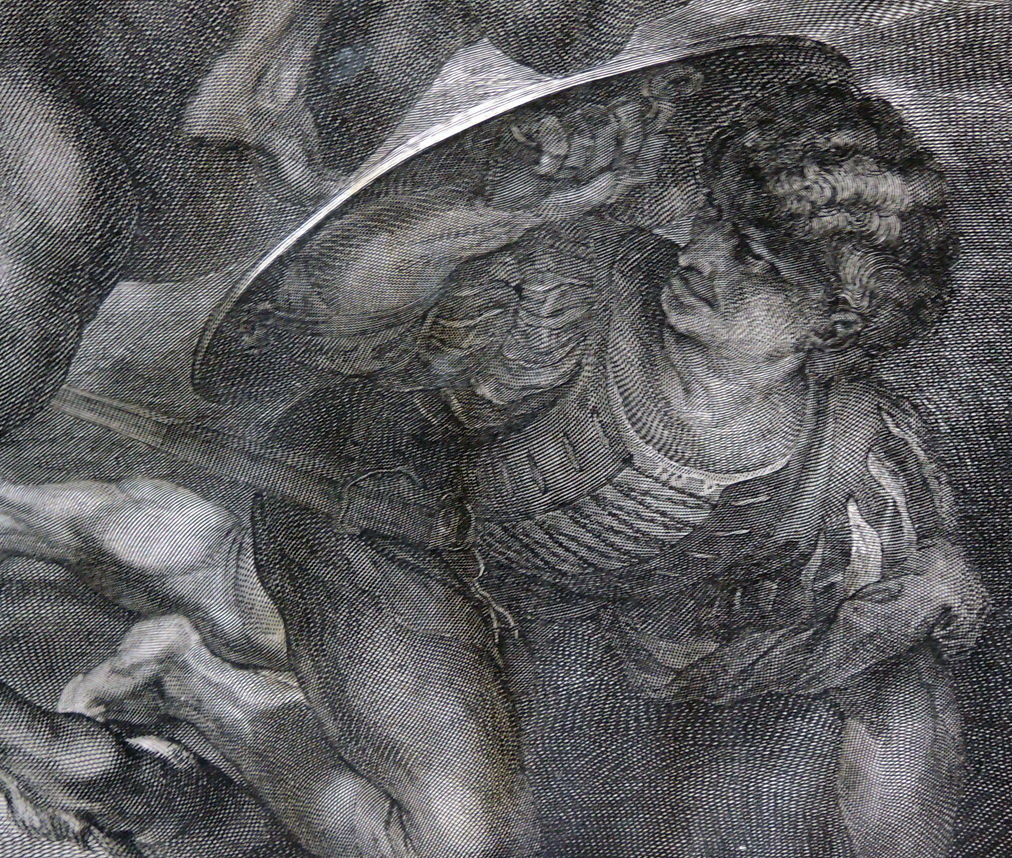 Rubens made a sketch in 1603, based on an engraving, and in turn, Edelinck made an engraving after Rubens' sketch. Born in Antwerp, Gérard Edelinck became a naturalized French citizen in 1675, however, this print is thought to have been finished before that date and is classed with Flemish prints.
From 1666 until his death, Edelinck worked in Paris. On the recommendation of Charles Le Brun, royal painter and director of the Gobelins factory, Edelinck was hired as an instructor for the tapestry workers. Under he direction, several of Edelinck's earlier designs found their way into the woven designs.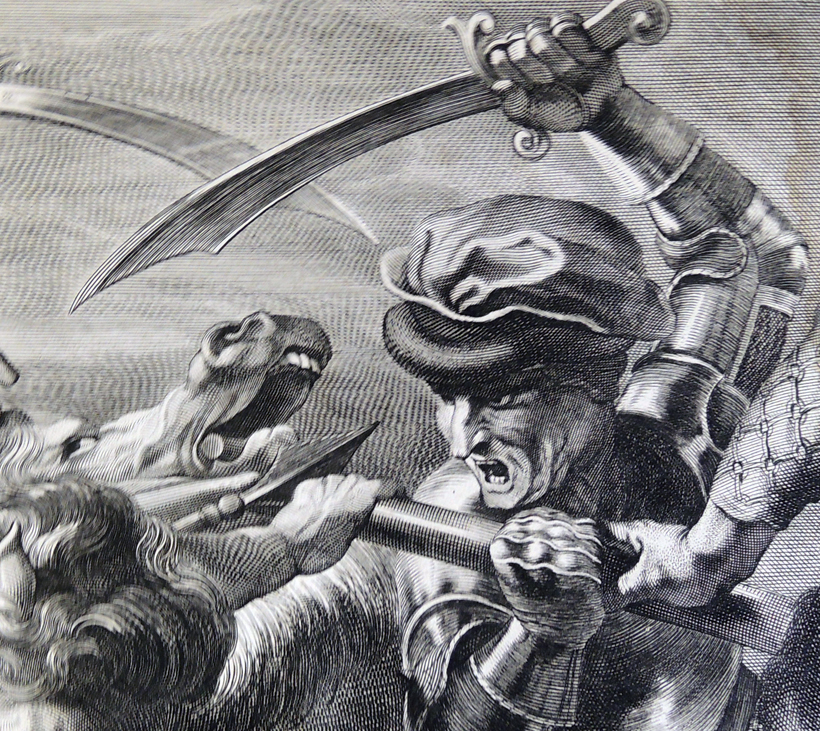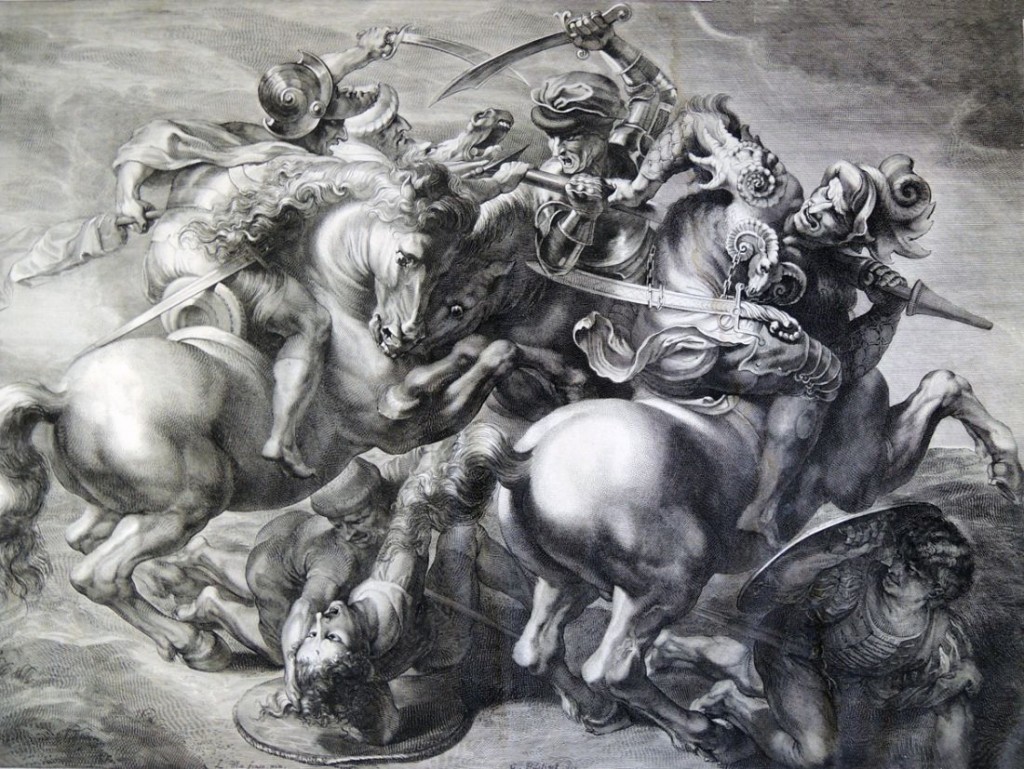 Gérard Edelinch (1640-1707) after Peter Paul Rubens (1577-1640) after Leonardo da Vinci (1452-1519), The Battle of Anghiari (The Battle of Four Horsemen), ca. 1657-1666. Engraving. Graphic Arts Collection GA 2014 Flemish prints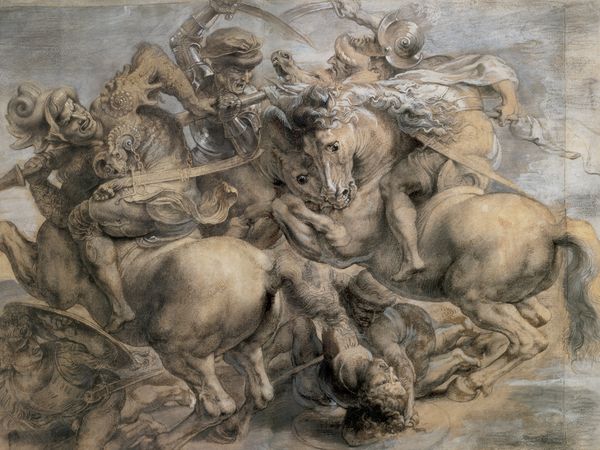 Sketch by Rubens. (c) Louvre, Paris, France