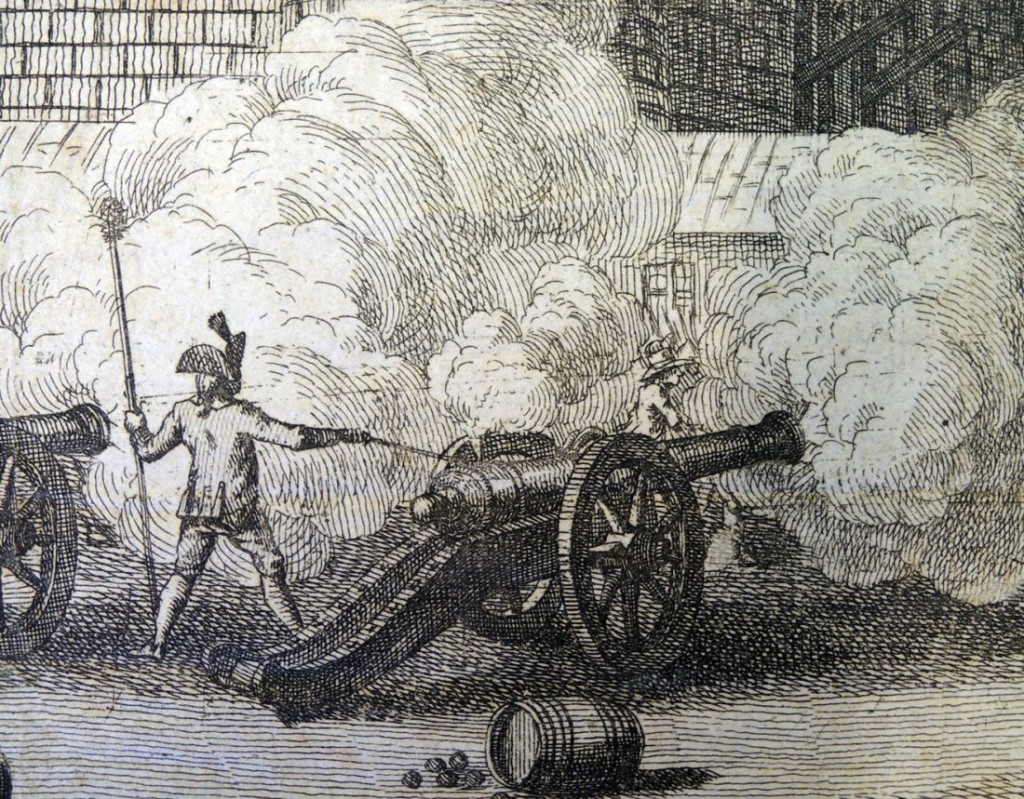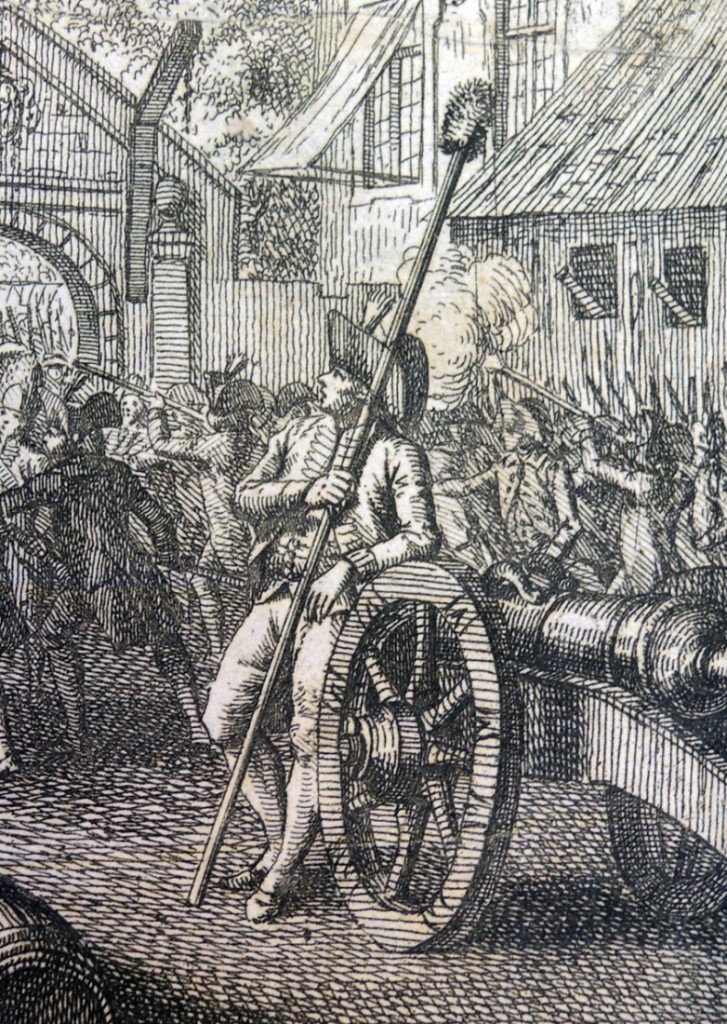 In a few weeks, we will celebrate Bastille Day or La Fête Nationale, commemorating the storming of the Bastille on July 14, 1789. This print depicts the French guard firing their cannons, although one soldier seems to be daydreaming at the far right.
Governor de Launay (1740-1789) is being taken prisoner as his house is set on fire. Within a few hours, he will be killed and his head carried through the streets on a pike.
Unidentified artist, Prise de la Bastille par les bourgeois et les braves Gardes françaises de la bonne ville de Paris, le 14 juillet 1789 (Storming of the Bastille by the bourgeoisie and the brave French Guards of the good city of Paris, July 14, 1789), no date. Engraving. Graphic Arts Collection GA 2012.01153.