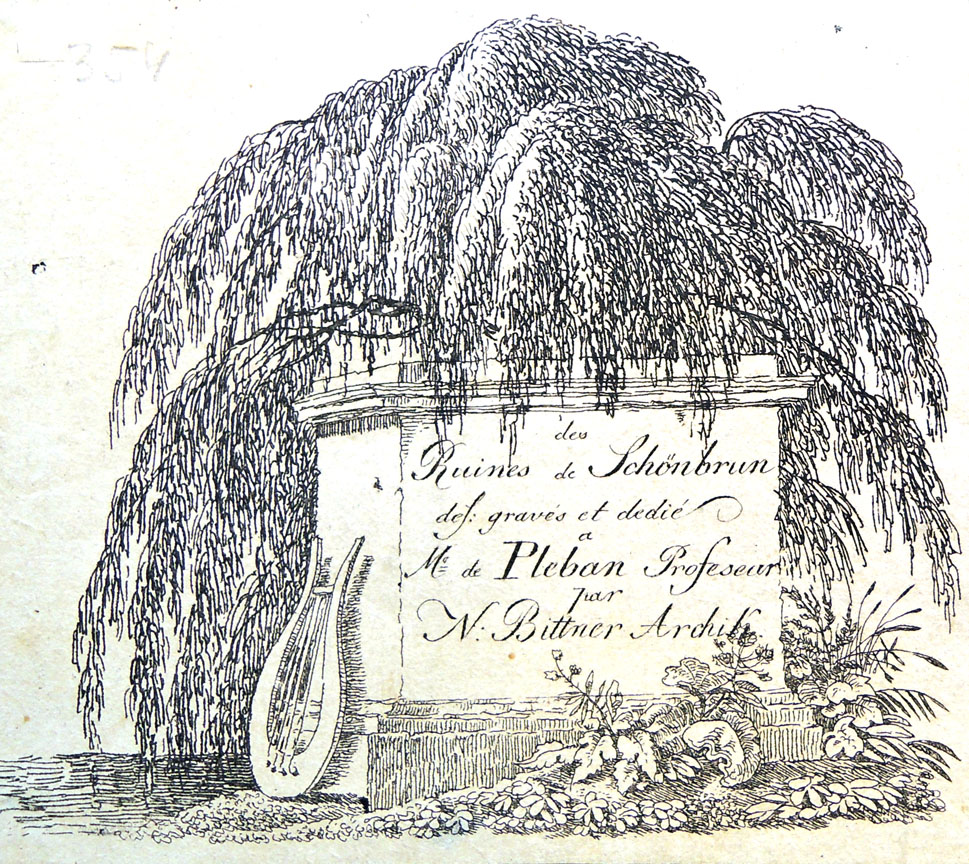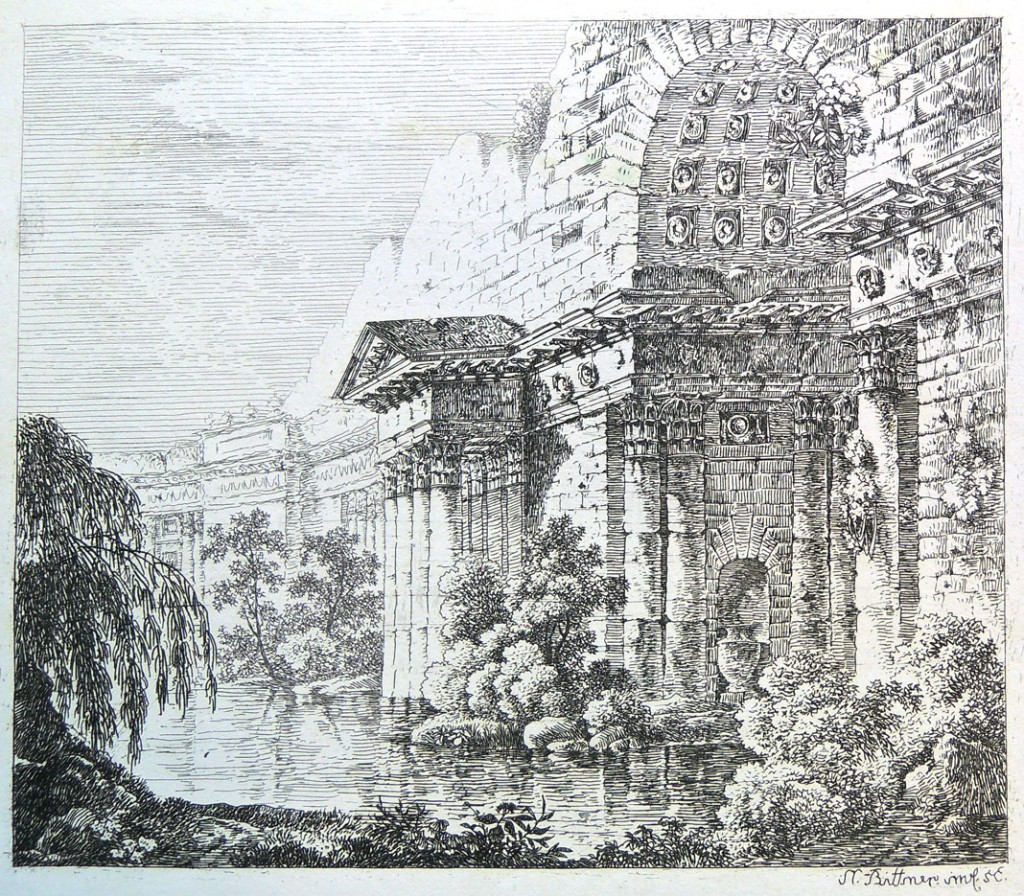 Norbert Bittner (1786-1851), Des Ruines de Schönbrun des[siné], gravés et dedié à Mr. de Pleban, Profeseur par N. Bittner, Archit. (Vienna, ca.1815]. Graphic Arts Collection 2014- in process. 8 etchings
The Graphic Arts Collection recently acquired this exceedingly rare set of eight prints on the ruins of the gardens of Schönbrunn in Vienna. So far, no other copies in libraries have been found (note: the originals are slightly darker than my photographs here). Originally known as the Ruin of Carthage, the Roman Ruin is a set of follies that was designed by the architect Johann Ferdinand Hetzendorf von Hohenberg (1733-1816) and erected as an entirely new architectural feature in 1778 in the Schönbrunn gardens in Vienna.
"Fully integrated into its parkland surroundings, this architectural ensemble should be understood as a picturesque horticultural feature and not simply as a as a ruin. The fashion for picturesque ruins that became widespread with the rise of the romantic movement soon after the middle of the 18th century symbolize both the decline of once great powers and the preservation of the remains of a heroic past."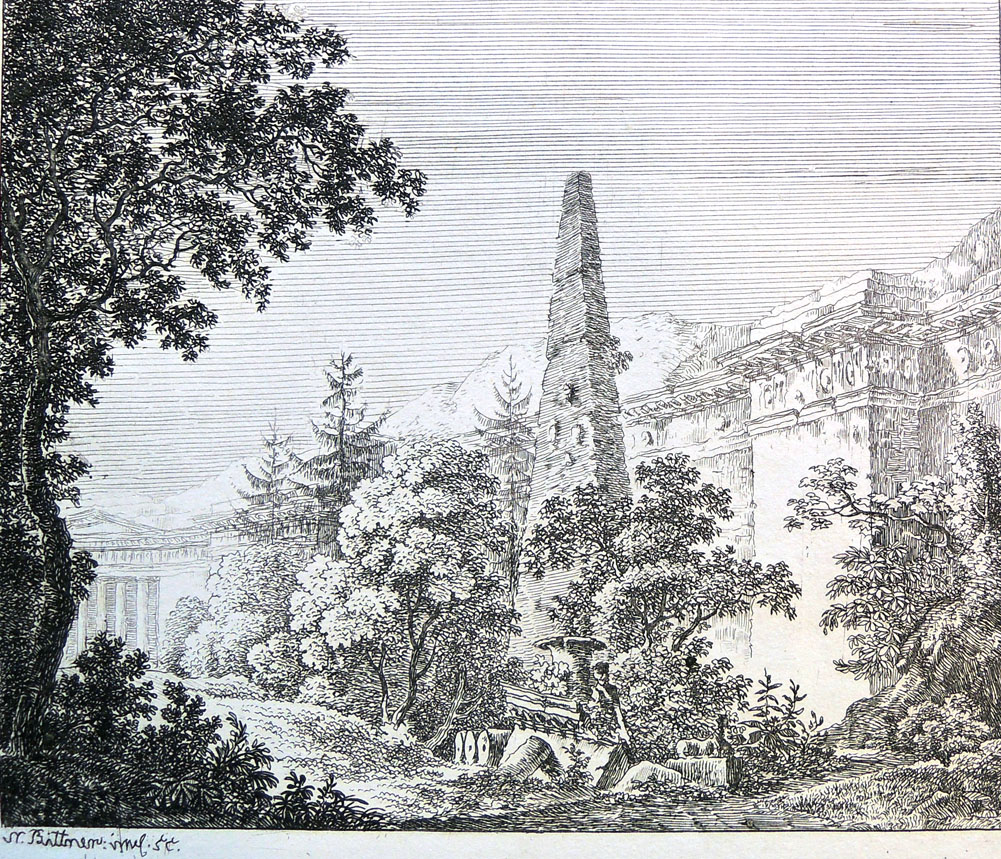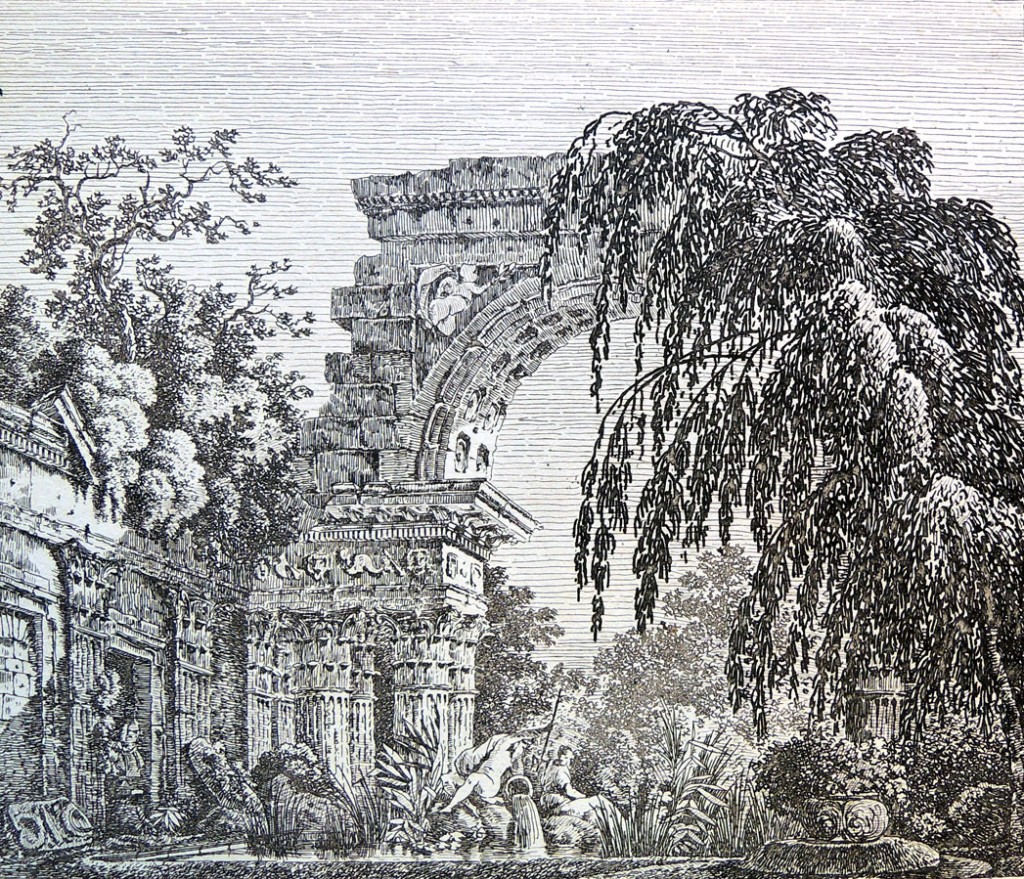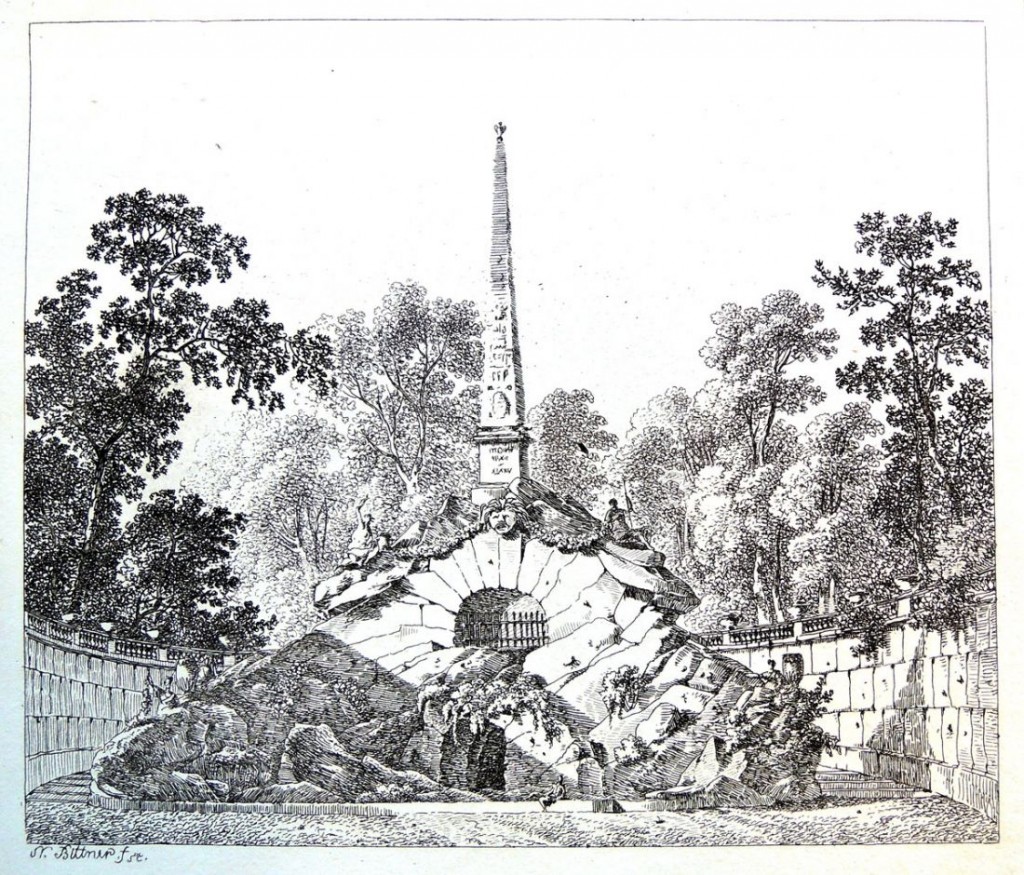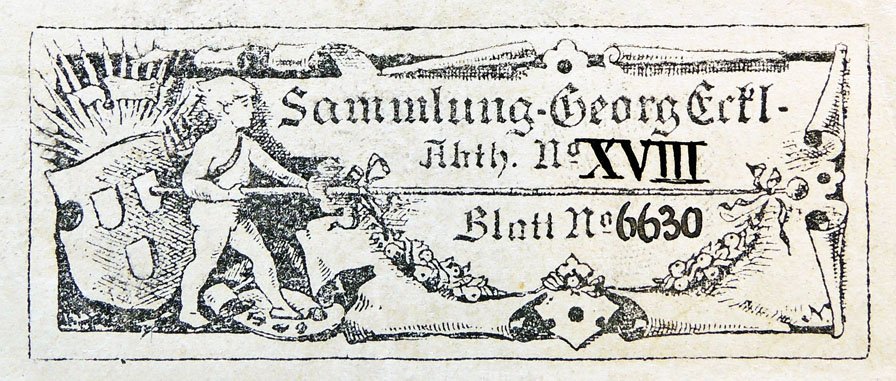 Born in Vienna, Norbert Bittner (1786-1851) was a painter, draftsman and etcher, trained in his hometown at the Academy of Fine Arts. Besides decorations and interiors prints (after A. de Pian) he left a large number of landscapes prints and watercolors, almost exclusively from the area in and around Vienna, as well as architectural representations and theater decorations.