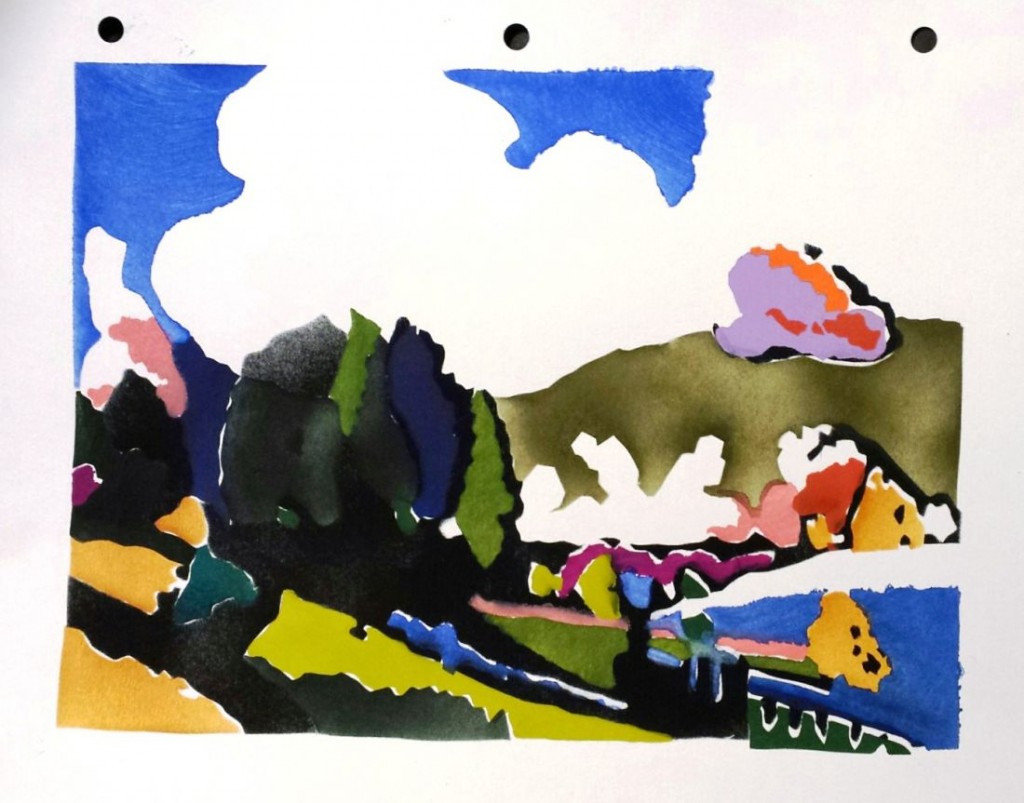 This finished pochoir facsimile of a Wassily Kandinsky painting was created in one day by the members of the Frederic W. Goudy workshop: Pochoir à la Française with Kitty Maryatt and Julie Mellby on Saturday September 27, 2014. Held at the Scripps College Press in lovely Claremont, California, the workshop was followed by a banquet and lecture on the history of pochoir from the Renaissance to the present.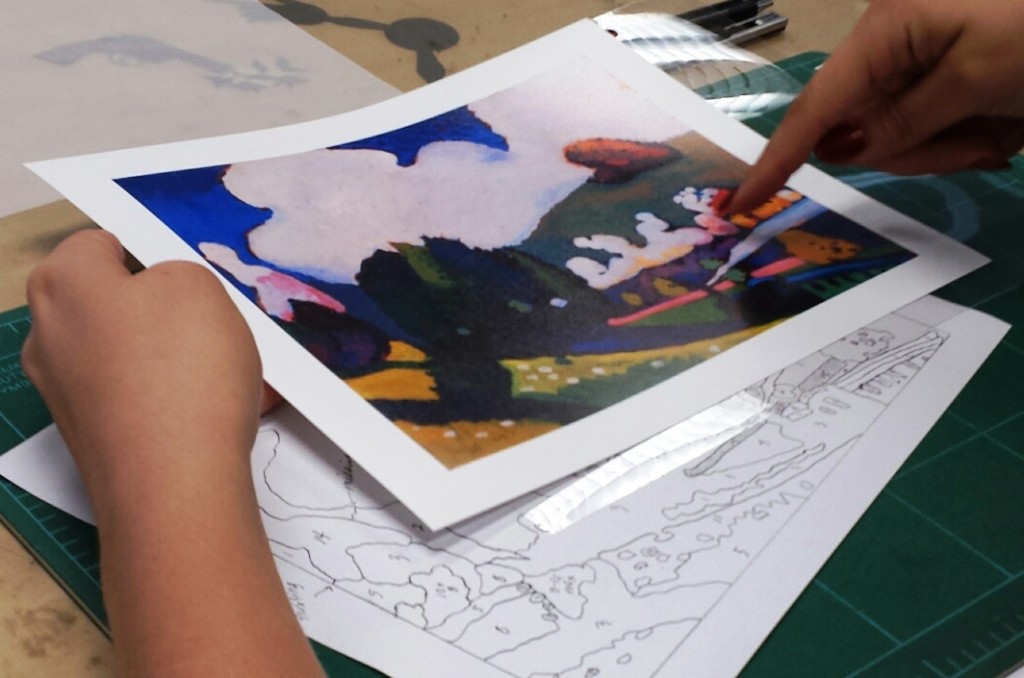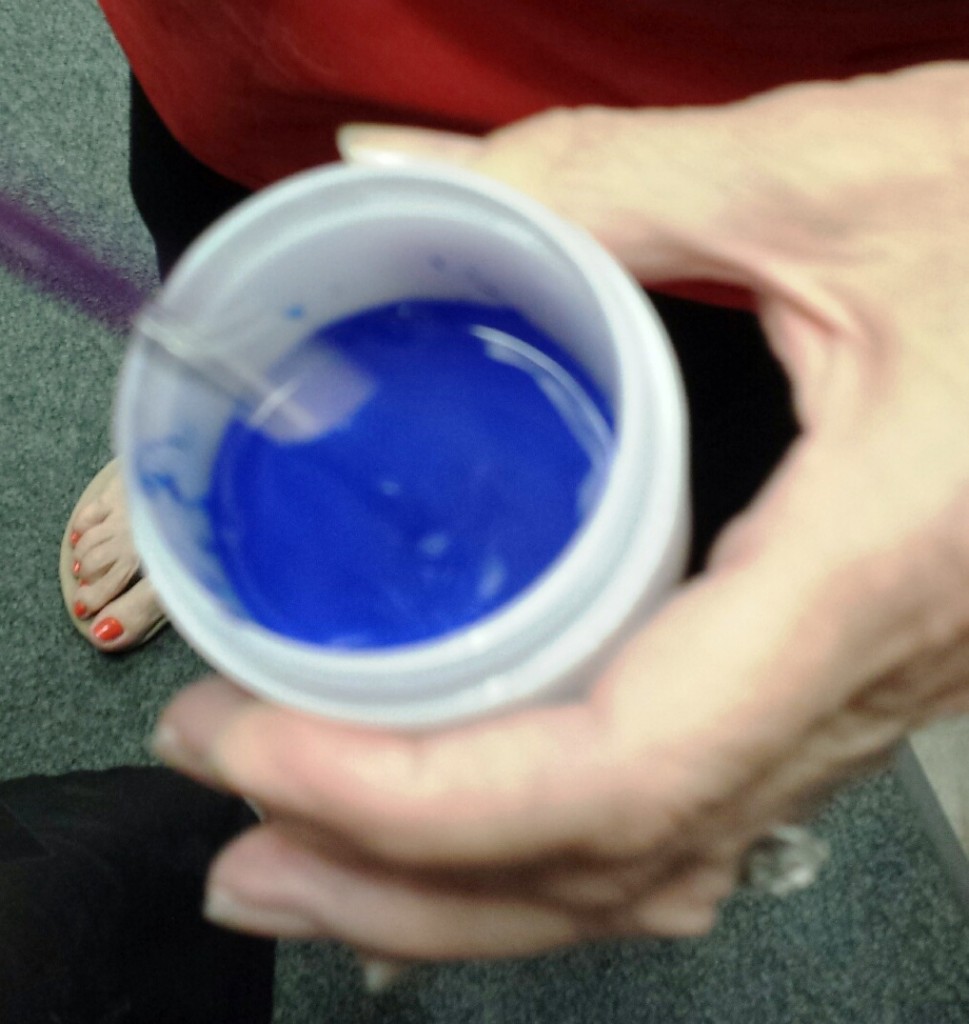 Thanks to Kitty's the careful preparation, each of the participants spent the morning familiarizing themselves with color separation, a variety of knives, and the cutting of detailed stencils before launching into the Kandinsky.
Fourteen individual colors were identified and analyzed for their relationship with the segments alongside, or in some cases, inside an area.
Each person cut the stencil for one color and mixed the paint to match Kandinsky's color palette.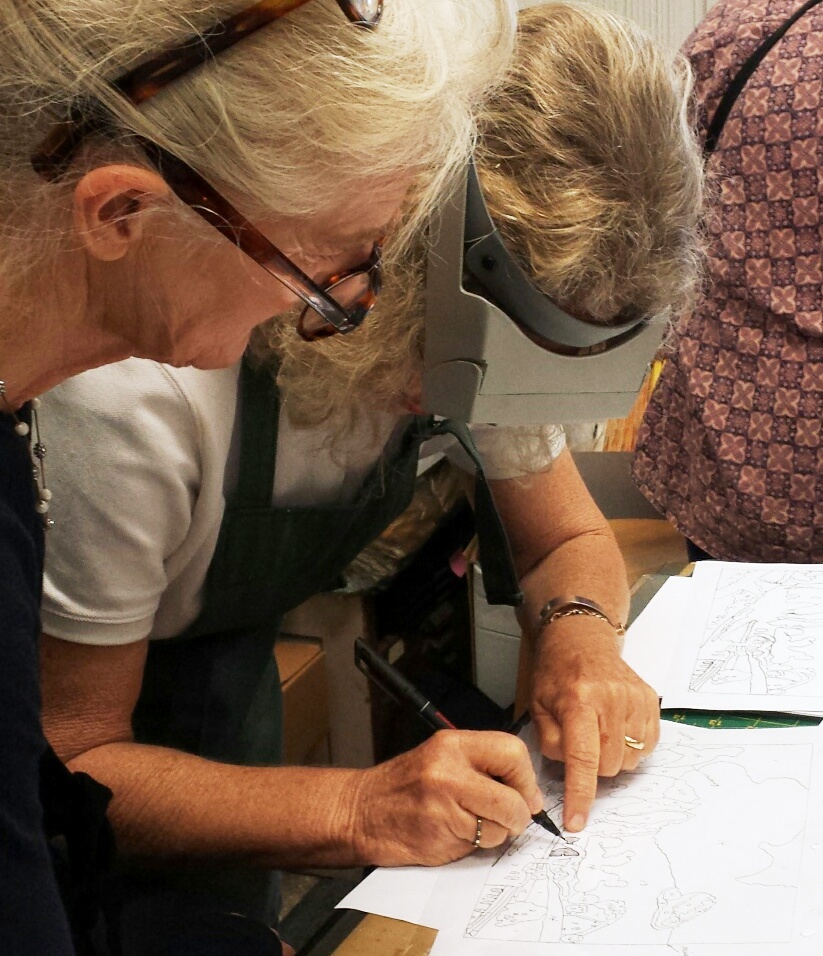 Then, piece by piece the colors were laid down to reconstruct the original Kandinsky. Special pompons or French pochoir brushes were used to paint through the stencils.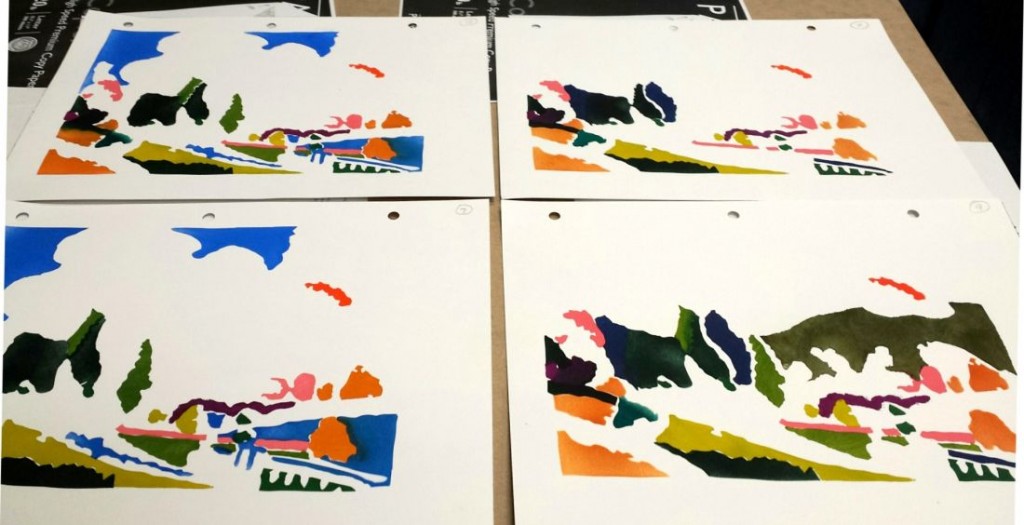 Various colors went down quickly, while others took longer to complete.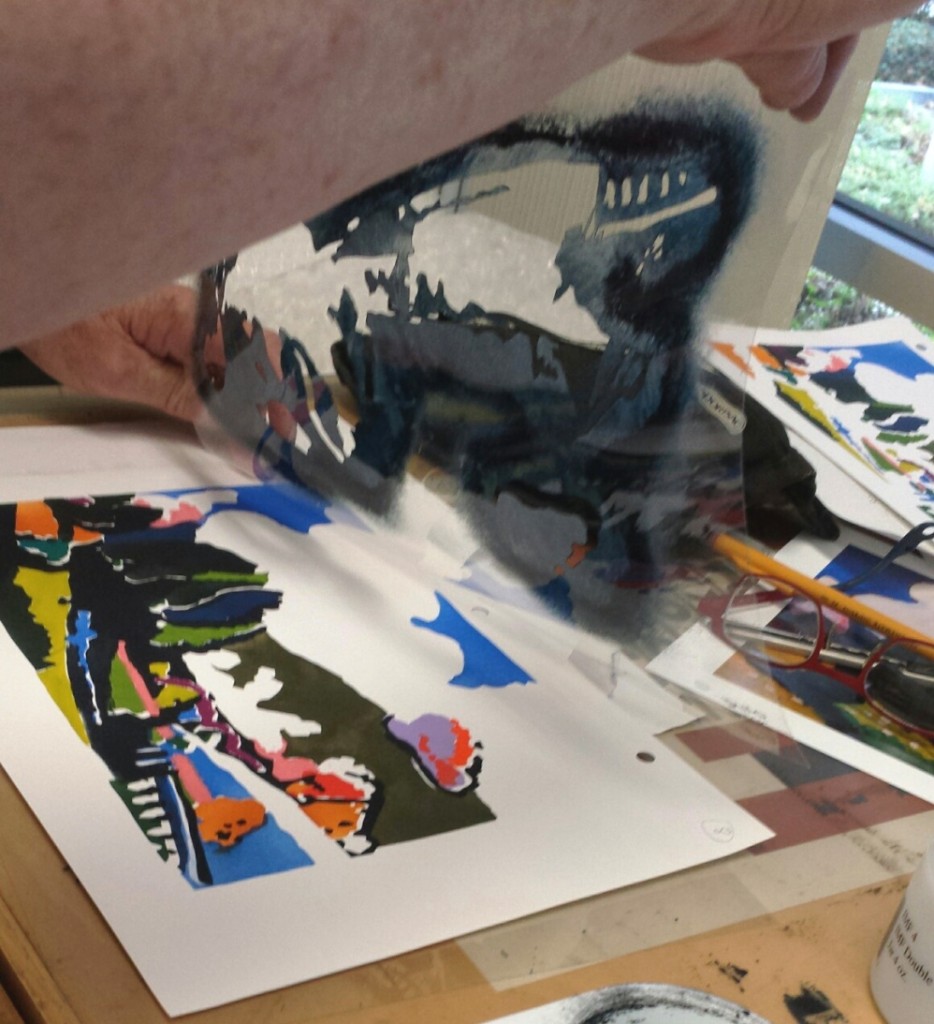 It was a wonderful day for one and all, with a completed edition of 20 pochoir prints. Best of luck to Kitty's students who will be building a book about silence over the next semester.