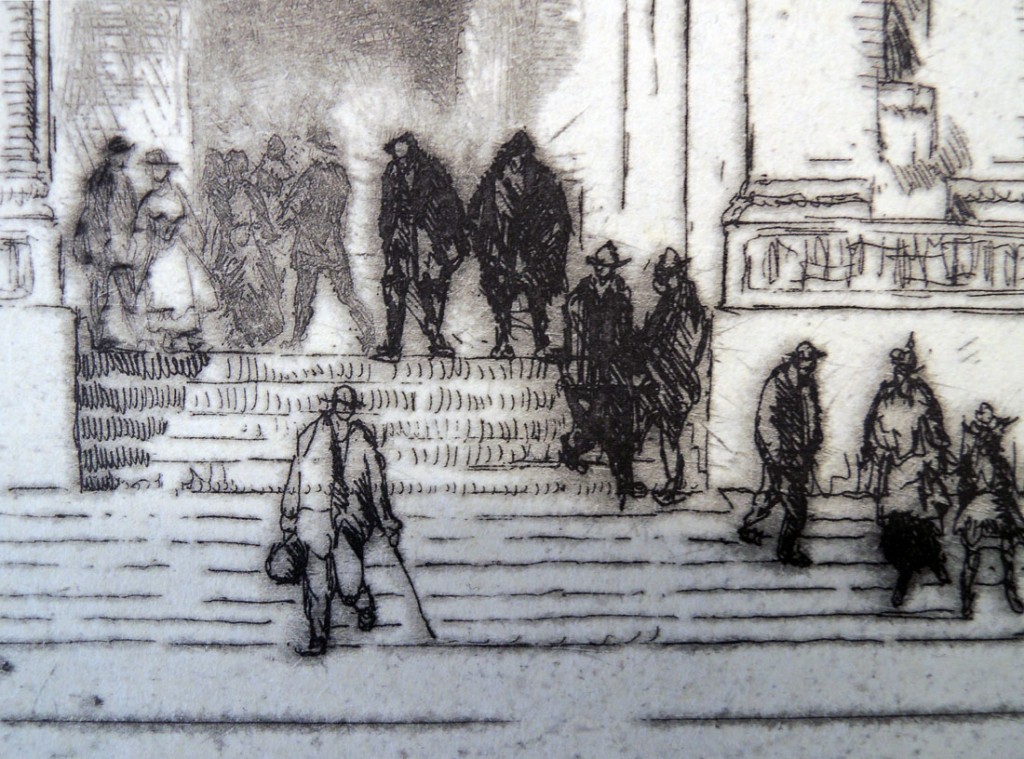 Bror Julius Olsson Nordfeldt (1878-1955), The New York Public Library, [between 1907 and 1911]. Drypoint. Graphic Arts Collection GA 2007.02213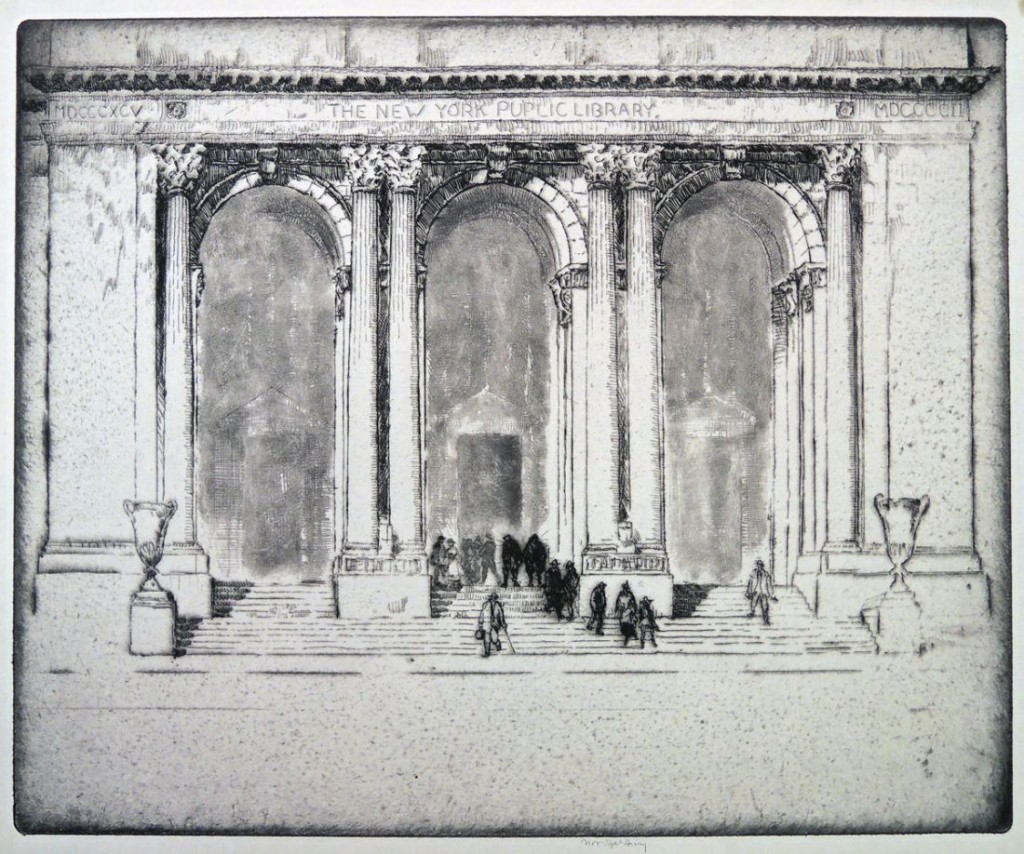 There was a request today for a print by Bror Julius Olsson Nordfeldt (1878-1955). We found only one. While there is no date on this drypoint depicting the New York Public Library at 42nd street, we know that the artist must have scratched the copper plate before 1911 because that was when the marble lions, Patience and Fortitude, were added to the entrance outside this Beaux-Arts building. The cornerstone for the building was laid in May 1902 but Nordfeldt didn't get to New York to take some classes at the Art Students League until 1907, therefore the print was made some time between 1907 and 1911.
His biography by Alisha Patrick adds the curious note that in 1908, the Swedish artist returned to his native country "to illustrate for Harper's Magazine." In addition, the Archives of American Art holds clippings of magazine illustrations dated 1910. While we thought we only had this one print by Nordfeldt, we probably have many others if we can one day identify the work he did for Harper's and other magazines of that period. Let us know if you see any.