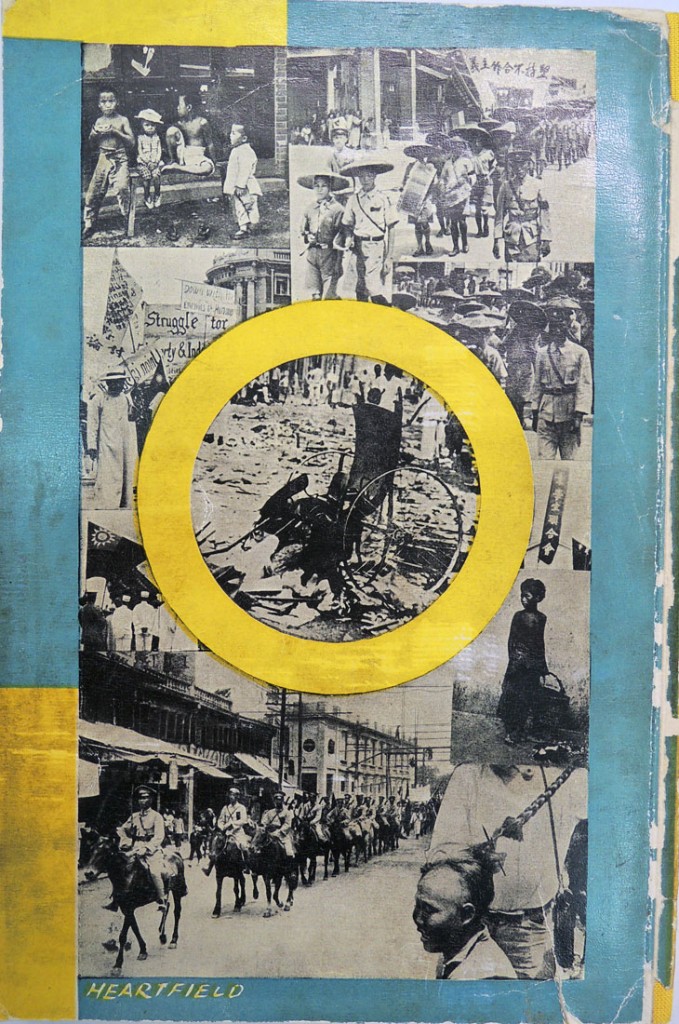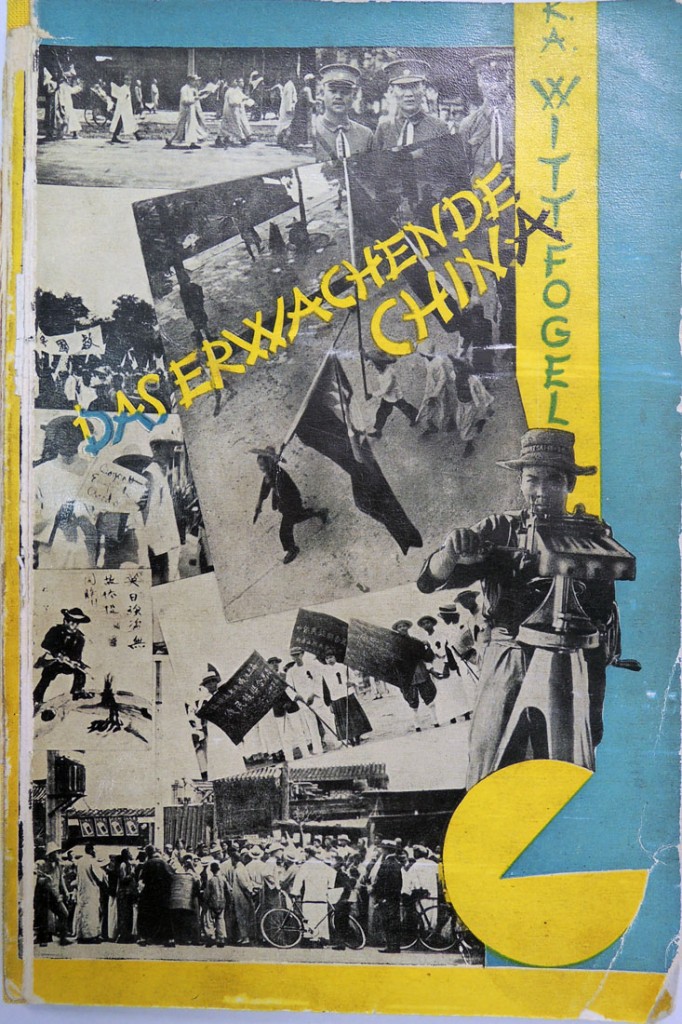 Karl August Wittfogel (1896-1988), Das erwachende China: ein Abriß der Geschichte und der gegenwärtigen Probleme Chinas [The Awakening of China, An Outline of the History and Current Problems of China] (Wien: Agis, 1926). Original book jacket designed by John Heartfield (1891-1968). Graphic Arts Collection 2014- in process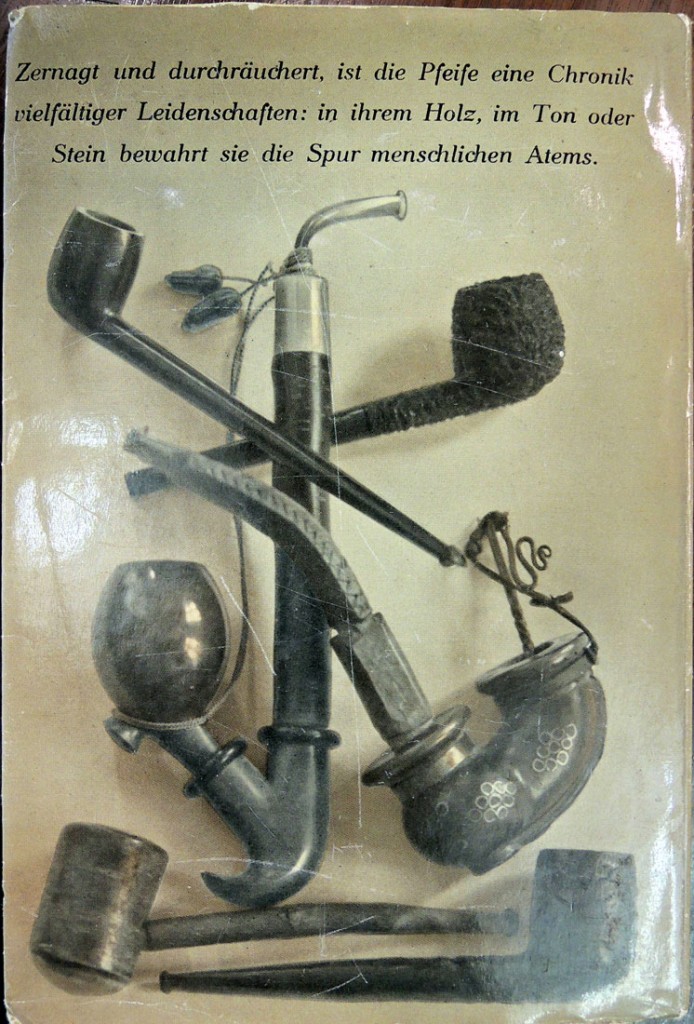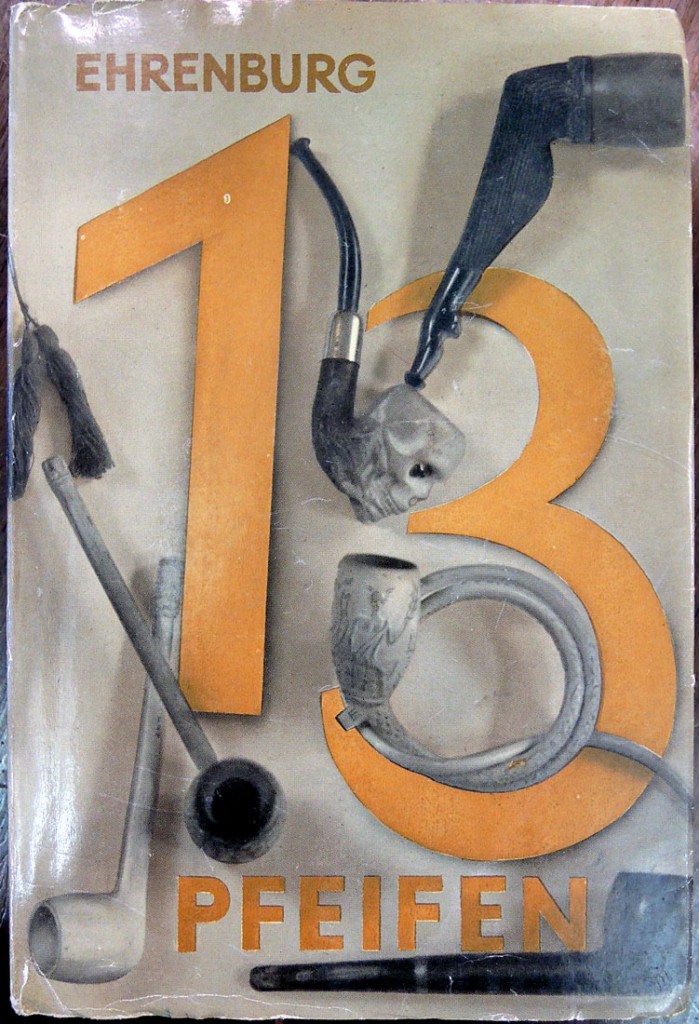 Ilʹi︠a︡ Ehrenburg (1891-1967), 13 Pfeifen [13 Pipes; translation of Trinadtsat trubok, first published 1923] (Berlin: Malik-Verlag, 1930). Original book jacket designed by John Heartfield (1891-1968). Graphic Arts Collection 2014- in process
In 1917, Wieland Herzfelde (1896-1988) and his brother Helmut Herzfelde (later known as John Heartfield, 1891-1968) founded the Malik publishing house in Berlin. In the 1920s, they added a branch in Vienna.
As members of the newly founded German Communist Party (KPD), the brothers published an international list of authors, translated into German. Heartfield created dust jackets for most of the books with highly creative designs in photomontage. He also designed jackets for other activist publishers, such as Agis-Verlag (Antirassistische Gruppe Internationale Solidarität = Anti-racist group International Solidarity).
The Graphic Arts Collection has been acquiring Heartfield's original jackets whenever possible. This fall, we added a volume of short stories by Ilya Ehrenburg, a Soviet writer, journalist, translator, and cultural figure. We also acquired a history of Chinese culture by the German American playwright Karl August Wittfogel. Both members of KPD, Heartfield and Wittfogel also worked together on several theatrical productions, with Heartfield painting the backdrops and Wittfogel writing the scripts.