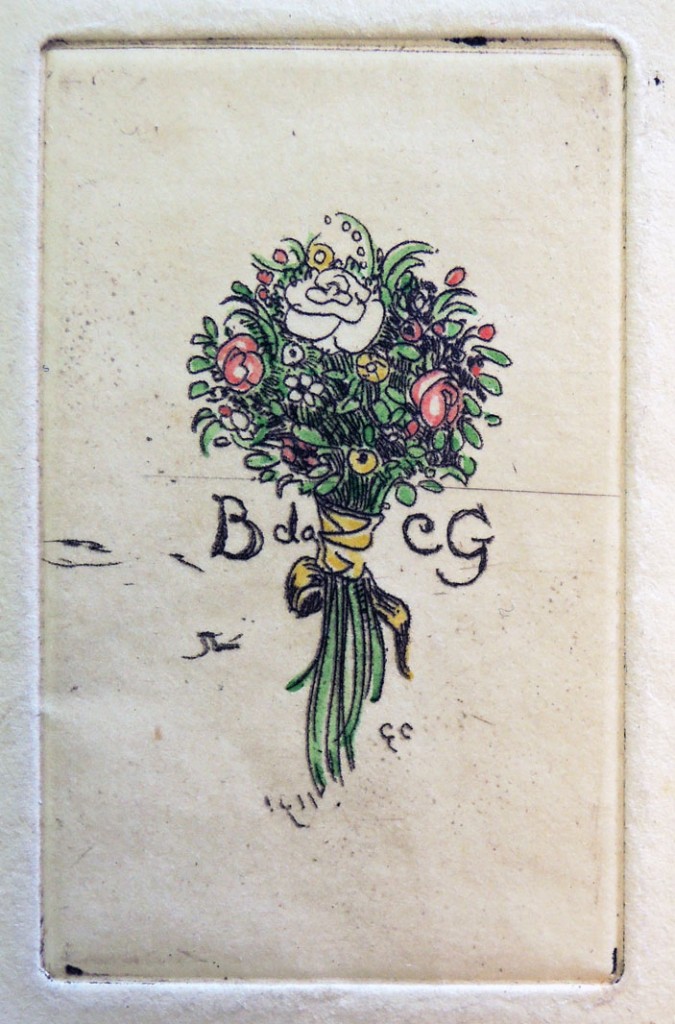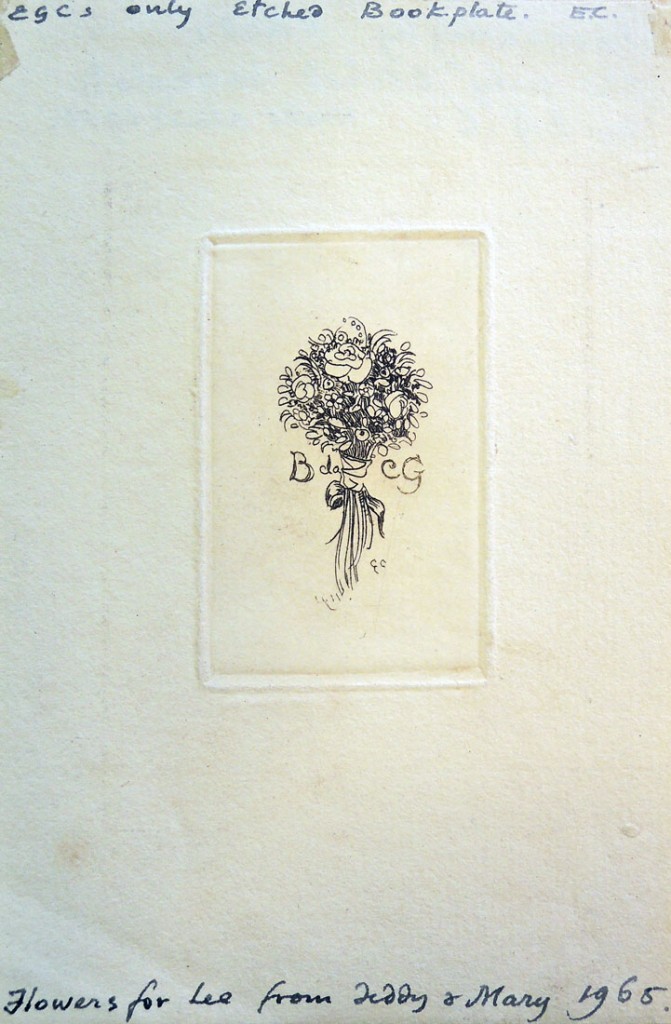 Edward Gordon Craig (1872-1966), Belle da Costa Greene's bookplate, 1911. Etching. Graphic Arts Collection 2014- in process. Two copies: copy one hand colored; copy two uncolored and inscribed by Teddy Craig to Lee Freeson, a dealer in rare books about theater.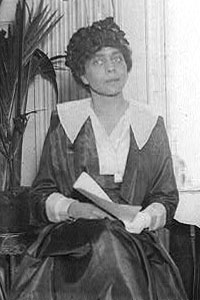 Belle da Costa Greene (1883-1950) was a librarian at the Princeton University Library from 1901 or 1902 until 1906, when J. P. Morgan hired her to manage his library in New York City. When the Morgan collection was incorporated, Greene became the first director of the Pierpont Morgan Library, where she remained until 1948. For additional information see:
http://blogs.princeton.edu/rarebooks/2010/08/a_look_at_belle_decosta_greene.html
Her father was Richard Theodore Greener, an attorney who served as dean of the Howard University School of Law and was the first black student and first black graduate of Harvard (class of 1870).
Like many bibliophiles, Greene had a bookplate designed and printed for her personal collection. Hers was designed by Edward Gordon Craig (1872-1966) in 1911, who also designed bookplates for his mother, Ellen Terry; for the dancer and his lover, Isadora Duncan; and many others. The graphic arts collection recently acquired two copies of Greene's bookplate, one hand colored and the other a rare uncolored example. It is unusual also because it is etched, while most of Craig's other plates were carved in wood.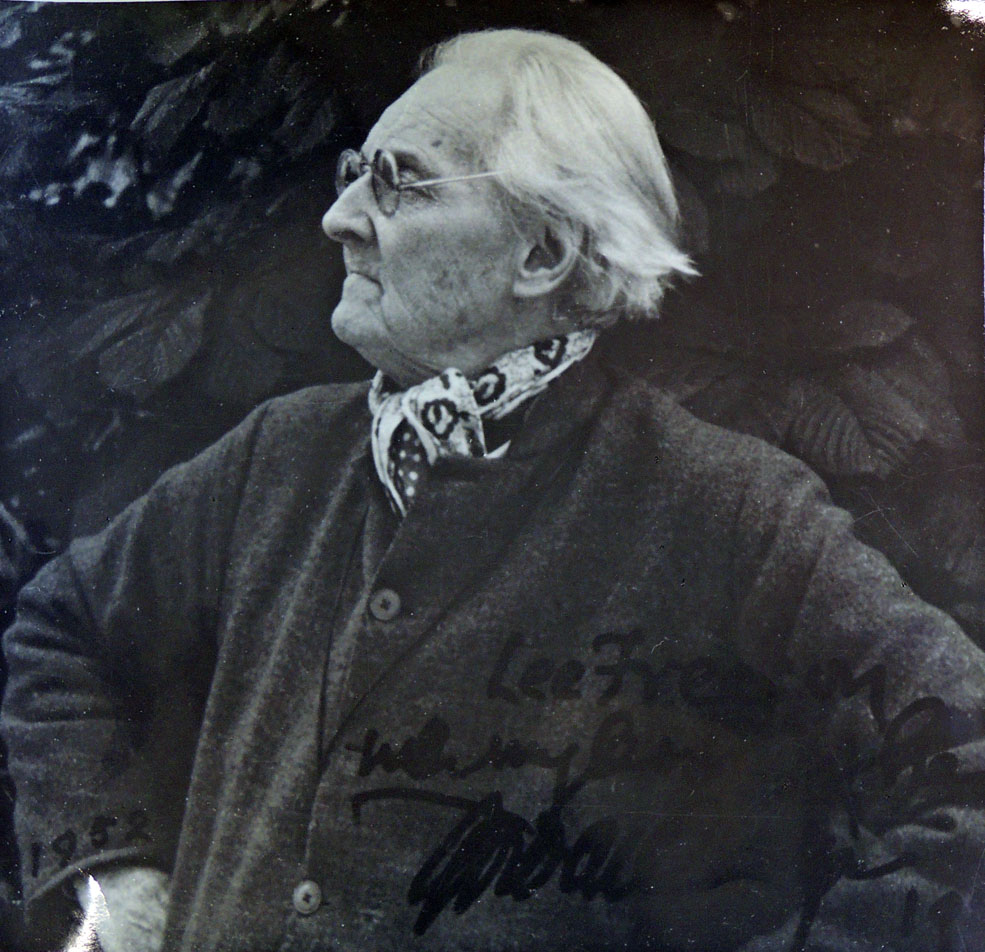 See also: Edward Gordon Craig (1872-1966), Bookplates designed & cut on wood (Hackbridge, Surrey: The Sign of the Rose, 1900). Rare Books: Theatre Collection (ThX) 0298.272.
Edward Gordon Craig (1872-1966), Nothing, or, The bookplate (London: Chatto & Windus, 1924). Graphic Arts Off-Site Storage RCPXG-5896211
John Blatchly, The bookplates of Edward Gordon Craig (London: Bookplate Society and The Apsley House Press, 1997). Rare Books (Ex) item 6815531