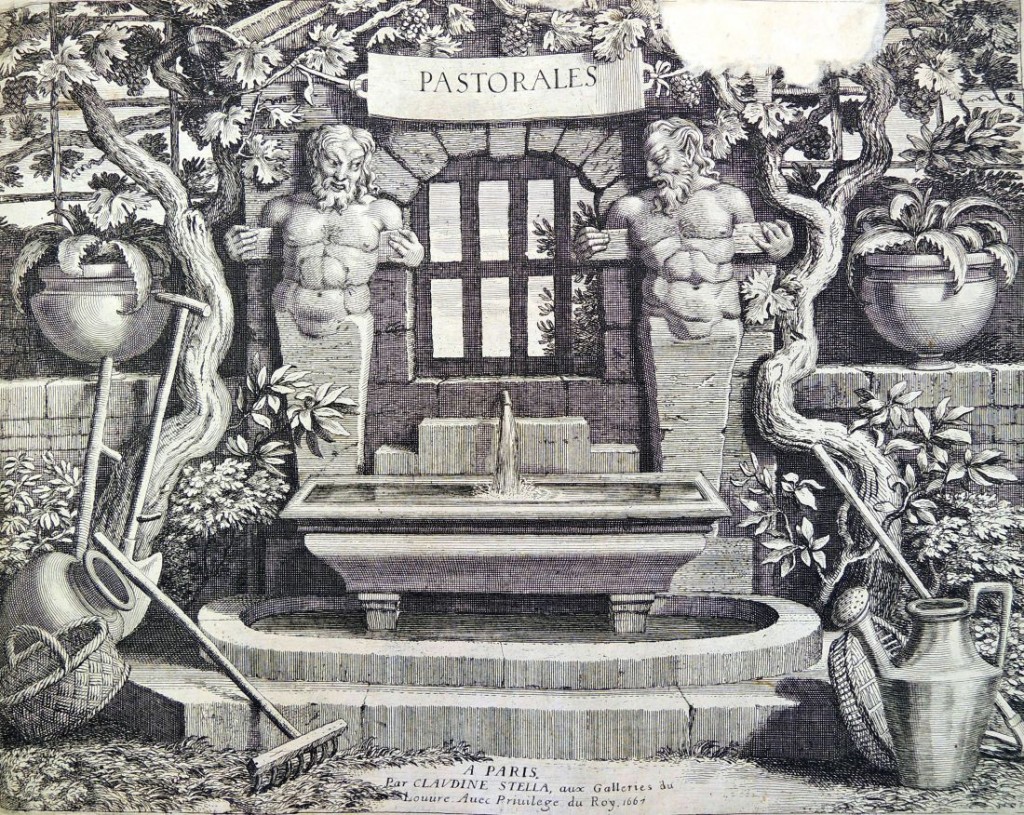 "In 1667 Claudine Bouzonet Stella published Les Pastorales, a set of sixteen prints of rural subject-matter which have been called the chefs d'oeuvre of the pastoral genre in seventeenth-century France. Besides the charm and attractiveness of the scenes and figures, the quality of the drawing and the excellence of the prints themselves, perhaps the key success of the Pastorales was their reworking of traditional bergerie subject- matter in a modern classical idiom. It was a formula that was to last, and without Claudine's set of prints the profusion of pastoral imagery in the 18th-century would be almost unthinkable." –Jamie Mulherron, "Claudine Bouzonnet, Jacques Stella and the Pastorales," Print Quarterly 25 (2008), pp. 393-407.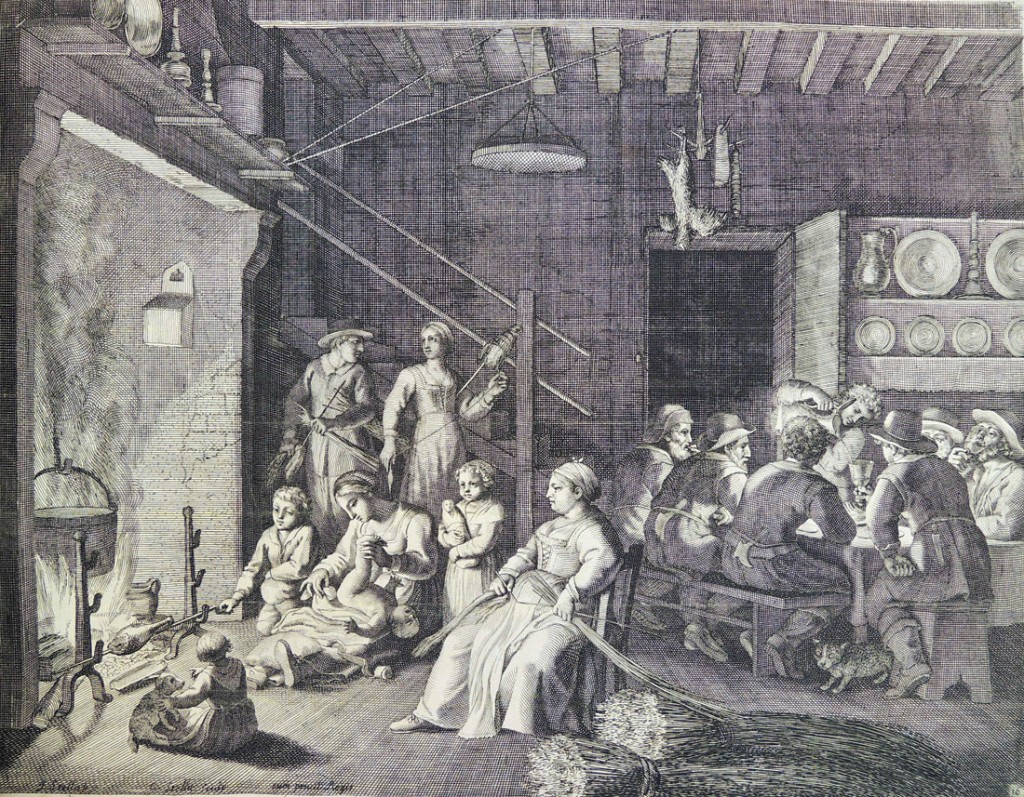 It is thrilling to announce that the Graphic Arts Collection has acquired a complete set of Stella's Pastorales, bound in contemporary vellum. We join Harvard University Library as the only collections recorded by OCLC to own this set in the United States.
The acquisition adds significantly to our holding of work by this important female printmaker (see https://graphicarts.princeton.edu/2014/12/15/where-are-the-female-printmakers/). Here are a few of her beautiful prints.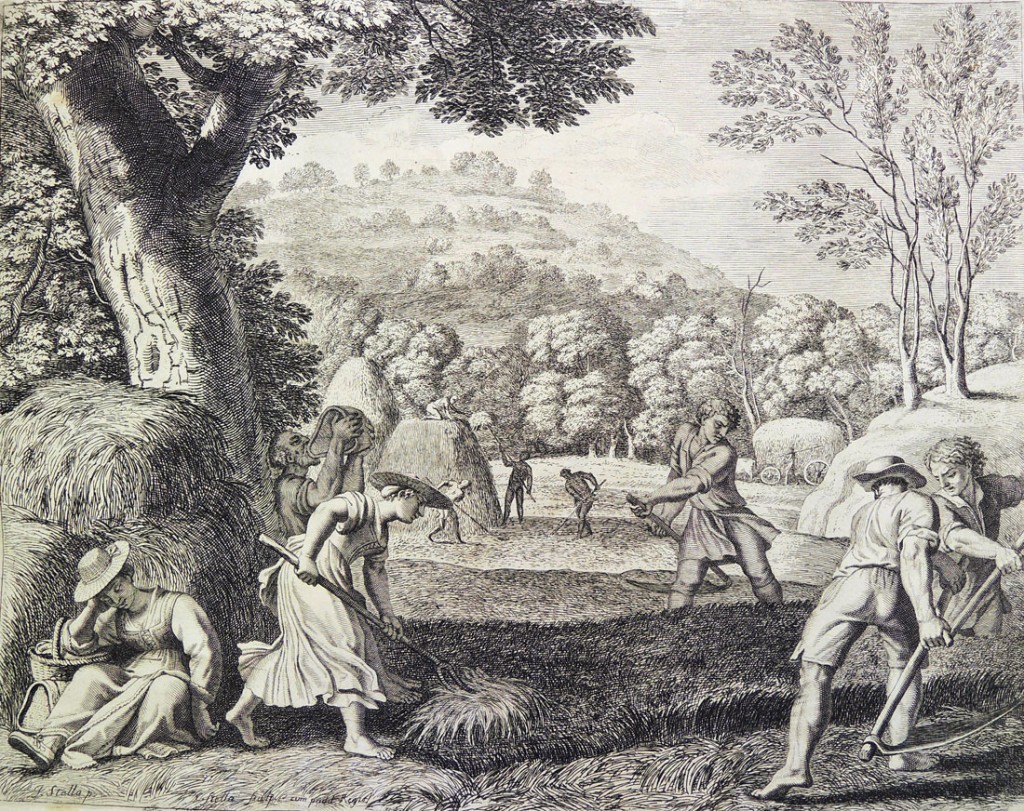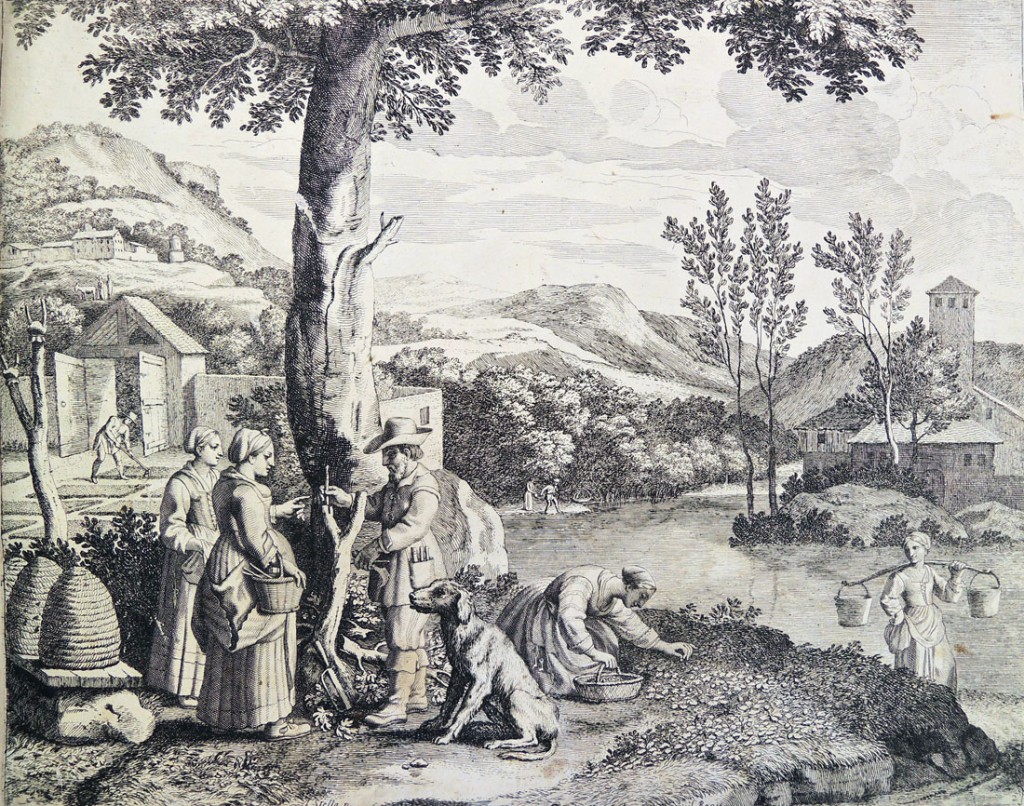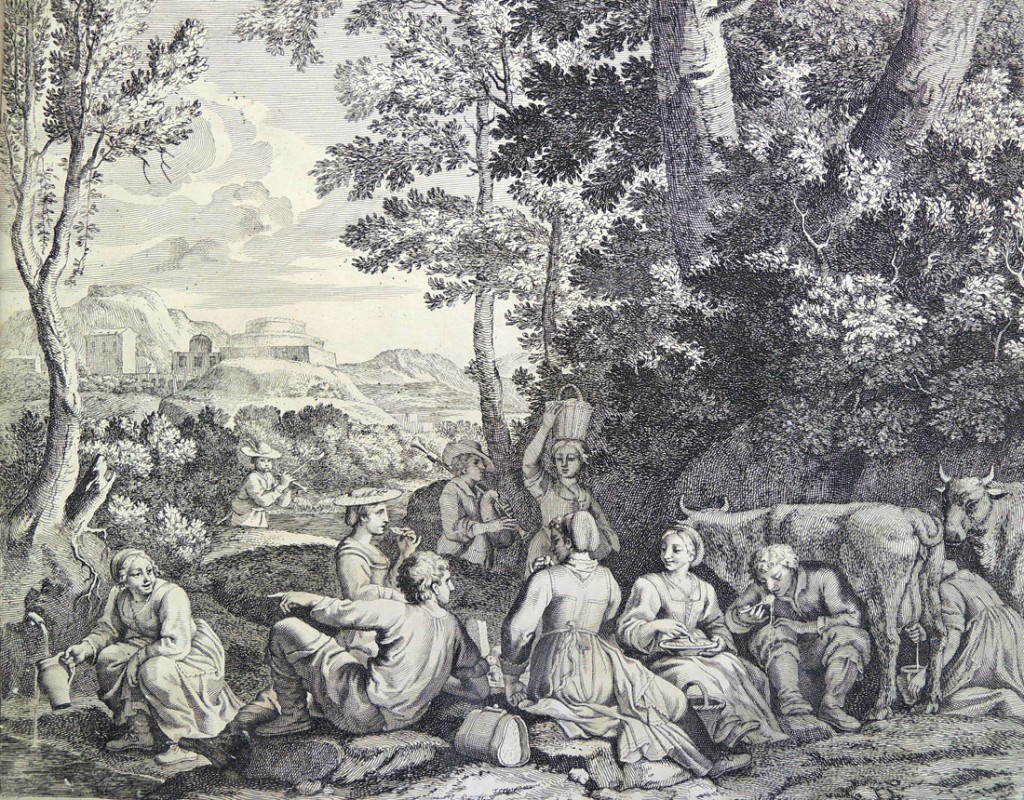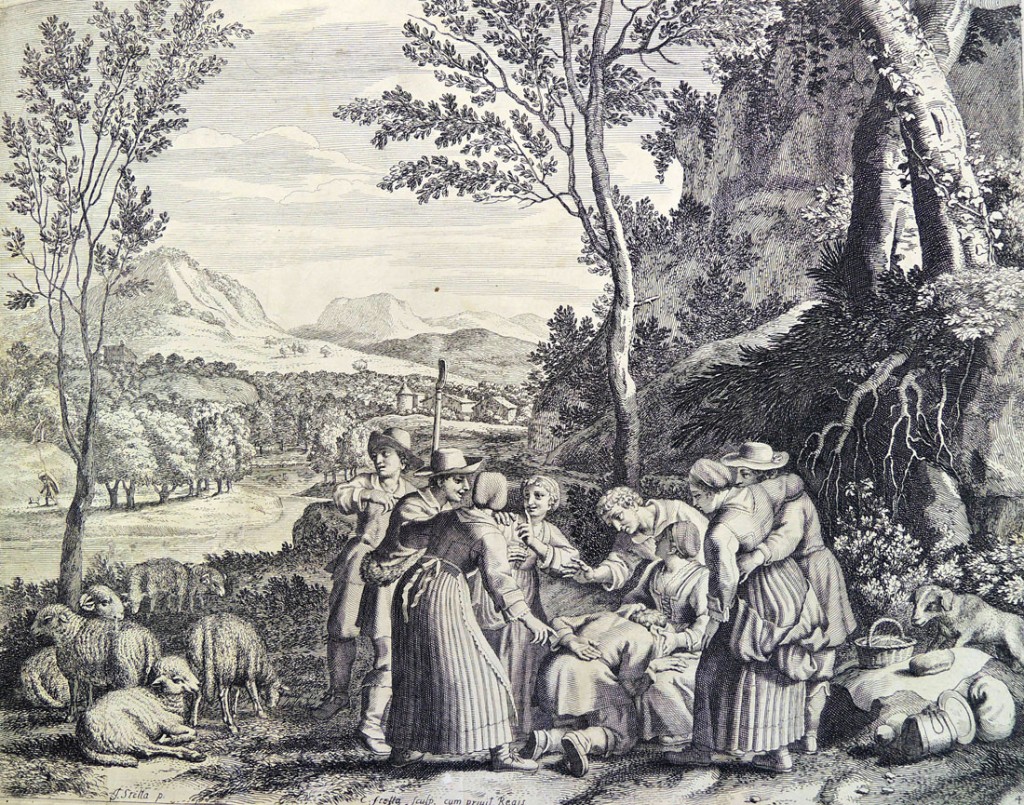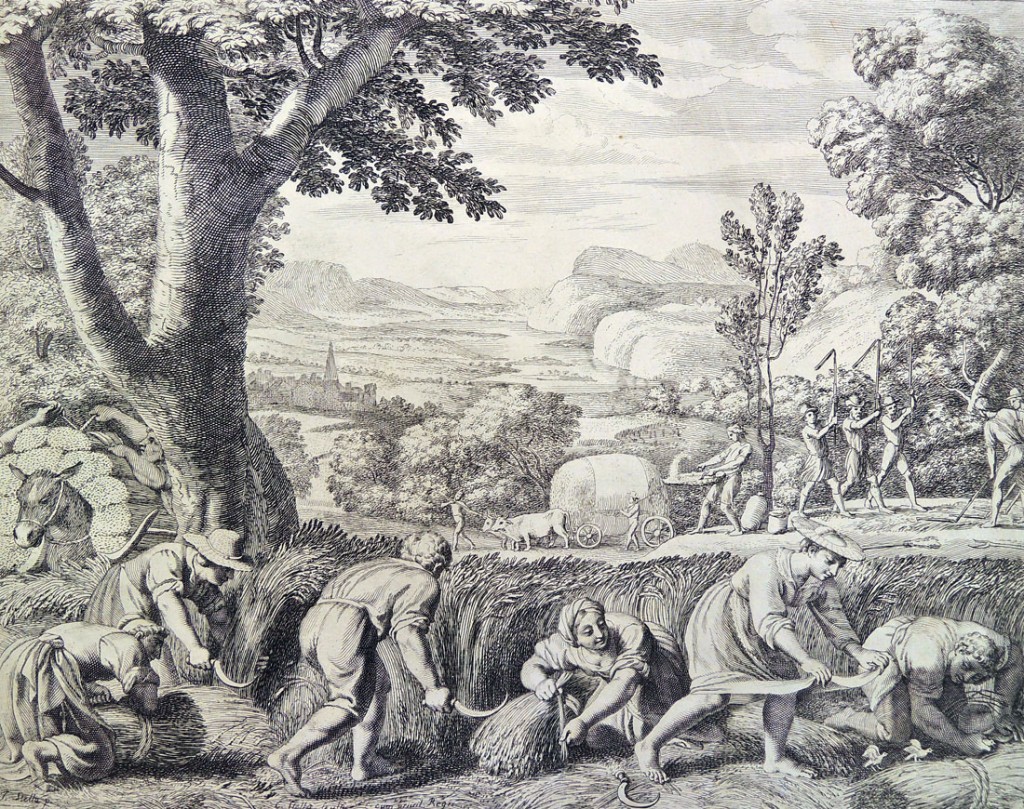 Claudine Bouzonnet Stella (1636-1697) after Jacques Stella (1596-1657), Les pastorales (Paris: Par Claudine Stella, aux Galleries du Louvre, 1667). Complete suite of 16 engravings in contemporary vellum binding. "Extrait dv privilege" letterpress printed on verso of title page. Graphic Arts Collection GAX 2015- in process