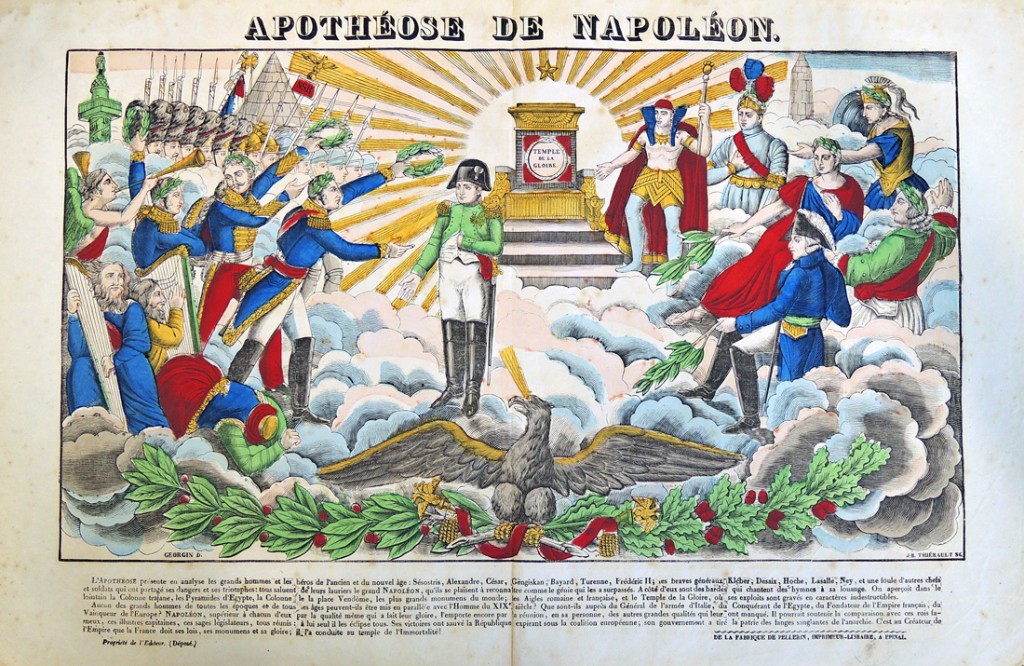 The Graphic Arts Collection has received a promised gift of 31 large format, pochoir colored woodcuts from the Pellerin firm in Epinal, France. Designed by François Georgin (1801-1863) between 1820 and 1839, each of the plates shows one event from the celebrated life of Napoleon.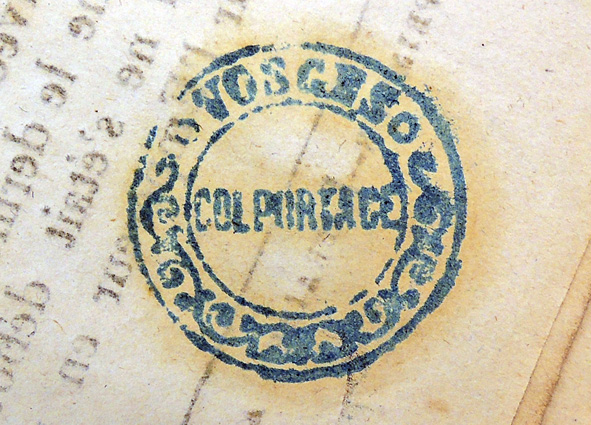 We are very grateful to Bruce Willsie, Class of 1986, for this amazing discovery and gift.
The new collection got us to thinking about other 'apotheosis' prints (those that elevate someone to divine status) that might be found within the Graphic Arts Collection. It turns out there are many but here is a sampling.