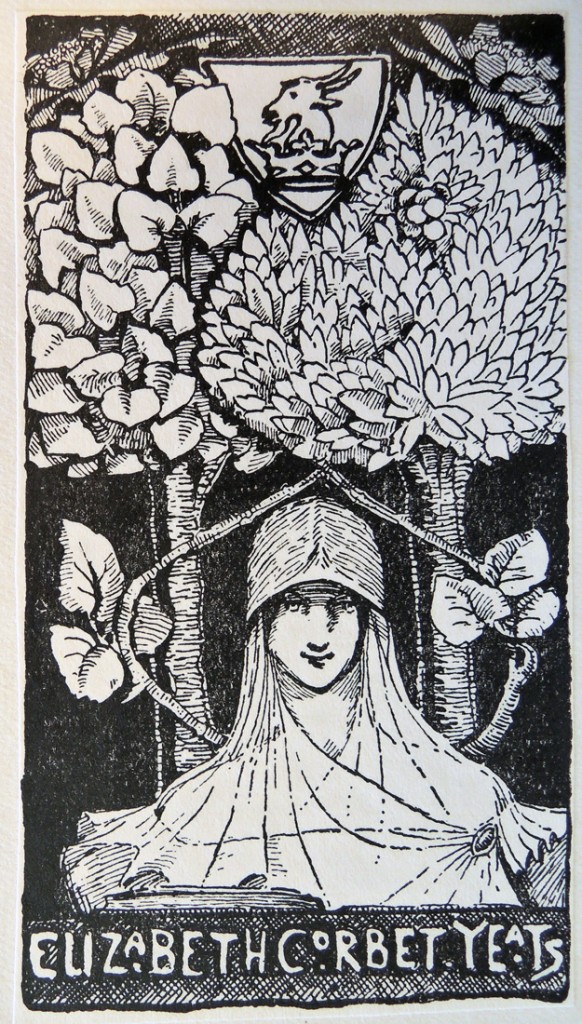 The Graphic Arts Collection recently acquired a first edition of a 1935 selection of William Butler Yeats' poetry, privately printed by the Cuala Press, 133 Lower Baggot Street, Dublin, for Eleanor Lady Yarrow. Its pages are, as yet, uncut and it is still bound in its original light blue paper wrappers.
Not only is our book one of only 30 copies printed by the poet's sister, Elizabeth Corbet Yeats (1868-1940) but it is Miss Yeats' own copy, with her bookplate inside the cover [pictured to the left].
The hand colored frontispiece [seen below] was designed by Dublin artist Victor Brown, a frequent Cuala Press contributor, then heightened with gold. Miss Yeats added hand drawn initials and ornaments throughout the volume.
The collection includes nine W.B. Yeats' poems: "The Lover Tells of the Rose in his Heart," "Into the Twilight," "He Wishes for the Cloths of Heaven," "The Fiddler of Dooney," "The Lake Isle of Innisfree," "When You are Old," "A Faery Song," "The Song of Wandering Aengus," and "The Pity of Love."
This book is considered one of the rarest and most desirable of all the Cuala Press books (only one copy is known to have appeared at auction in the past thirty years) and we are thrilled to add it to Princeton University Library's already extensive Irish collection.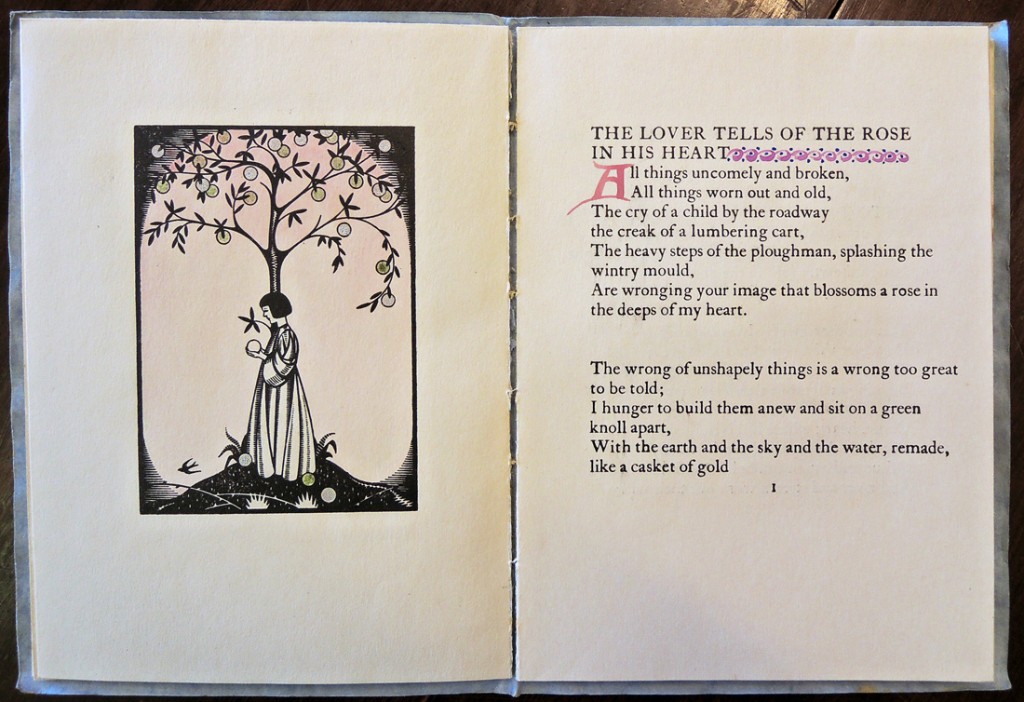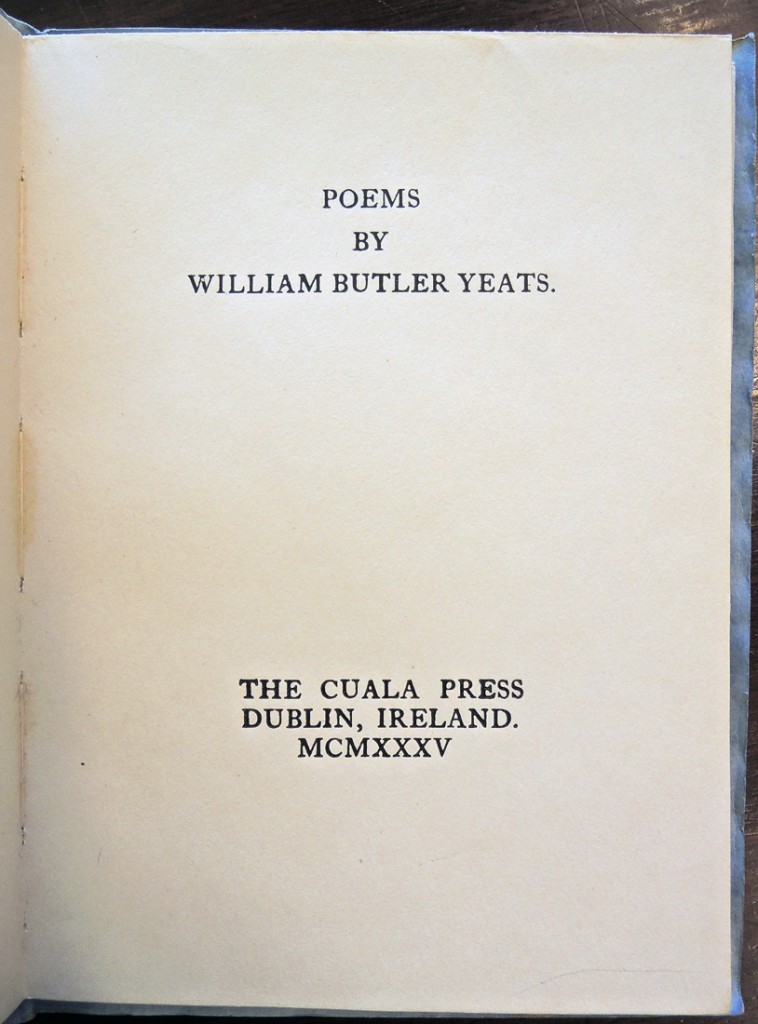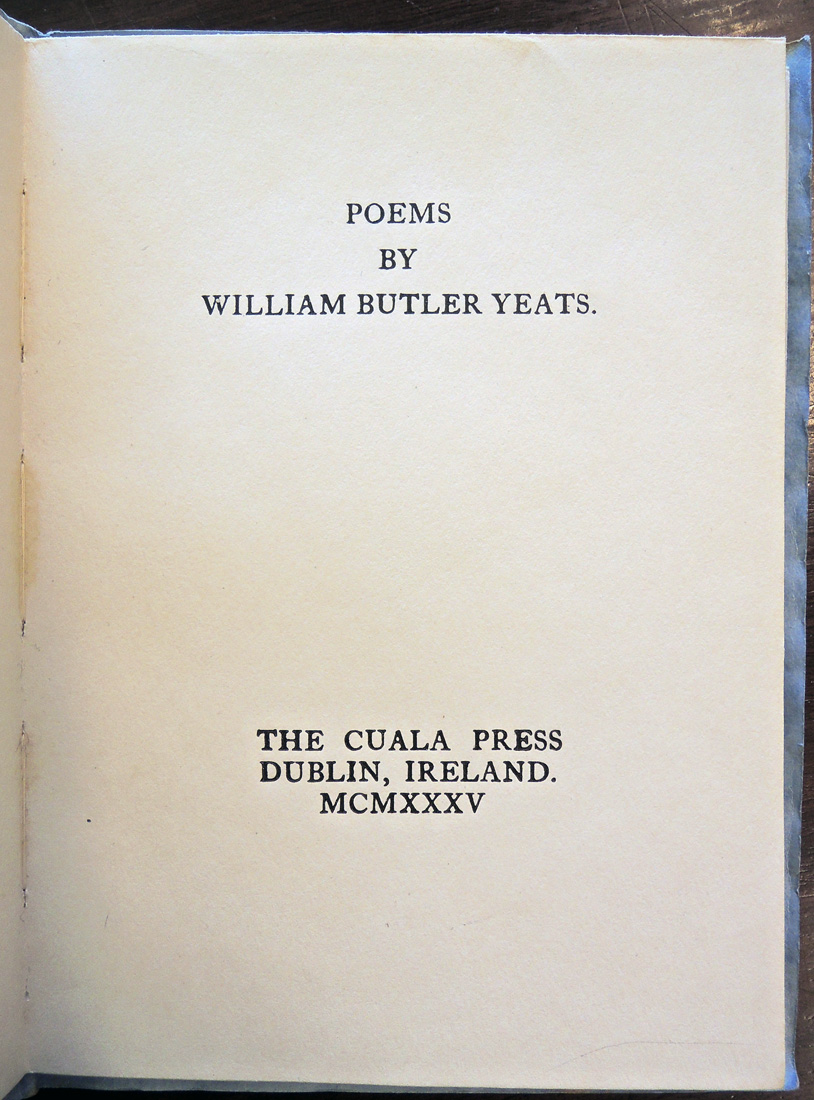 William Butler Yeats (1865-1939), Poems (Dublin: Cuala Press, 1935). One of 30 copies. Graphic Arts Collection GAX 2015- in process.
For more on Elizabeth Yeats and the Cuala Press, see the exhibition website:
http://libweb2.princeton.edu/rbsc2/ga/unseenhands/printers/yeats.html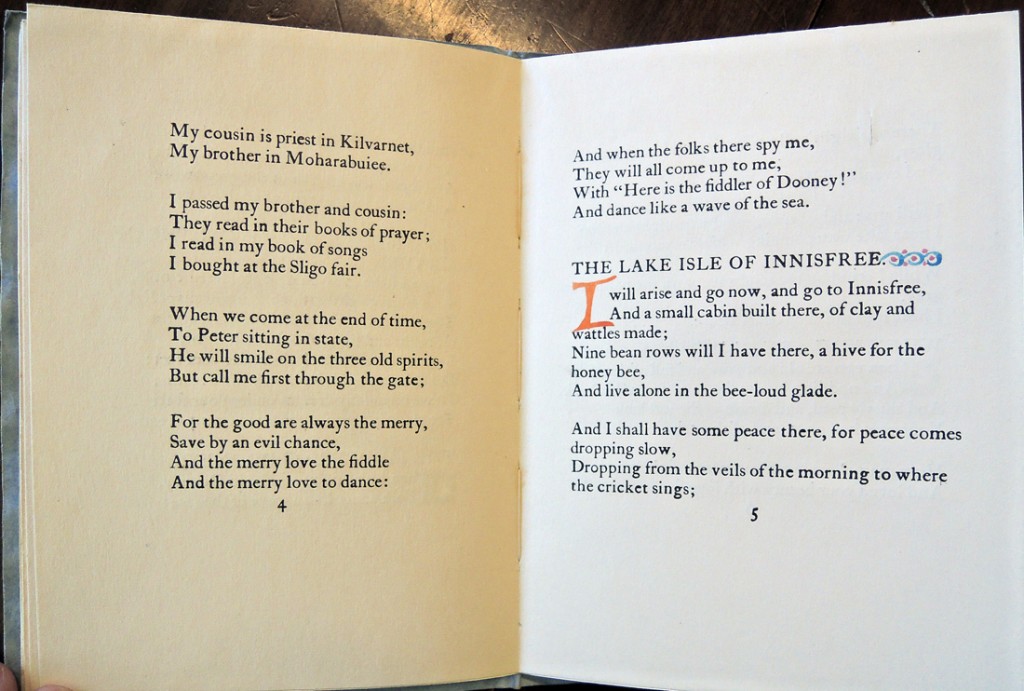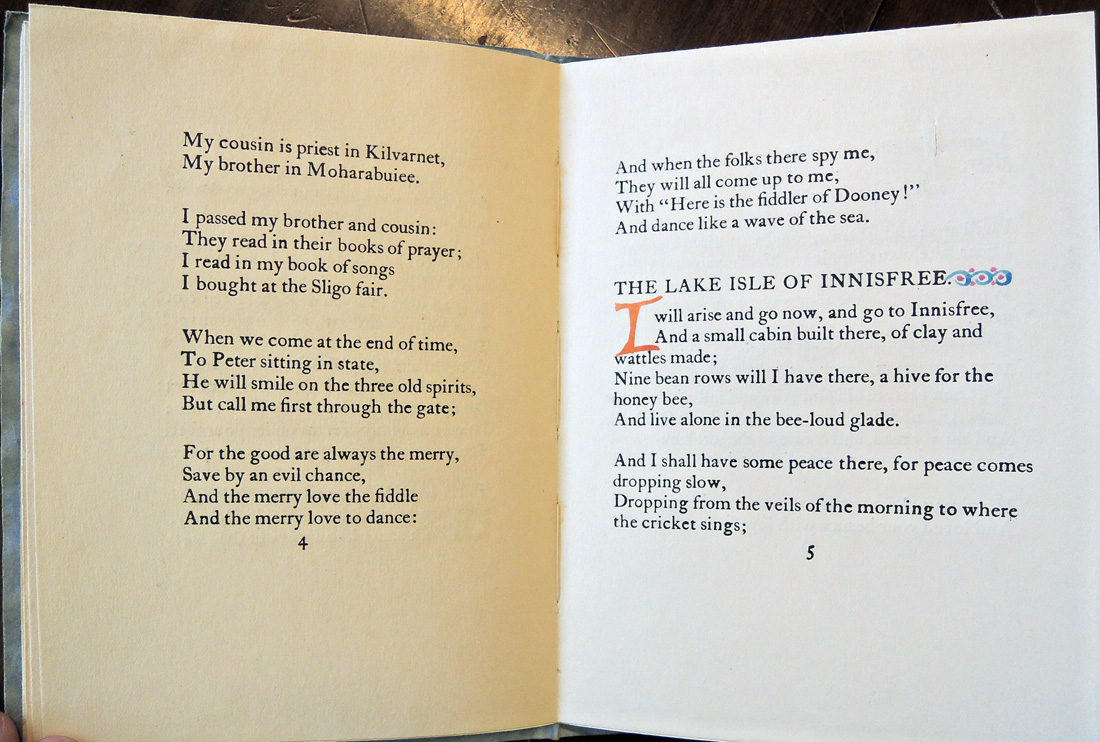 The Lake Isle of Innisfree
I will arise and go now, and go to Innisfree,
And a small cabin built there, of clay and wattles made;
Nine been rows will I have there, a hive for the honey bee,
And live alone in the bee-loud glade.