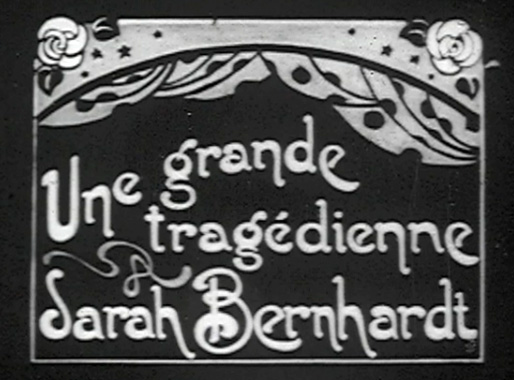 In the summer of 2008, Professor Rubén Gallo discovered a treasure trove of 800 French silent movies along with the Pathé Baby home movie projector to play them. This morning, nearly seven years later, we finalized the digitization, cataloguing and mounting of these films on the internet for the world to see.
All the title frames have been transcribed and translated, so that the films are key word searchable in English and French. Give it a try:
http://rbsc.princeton.edu/pathebaby/node/2244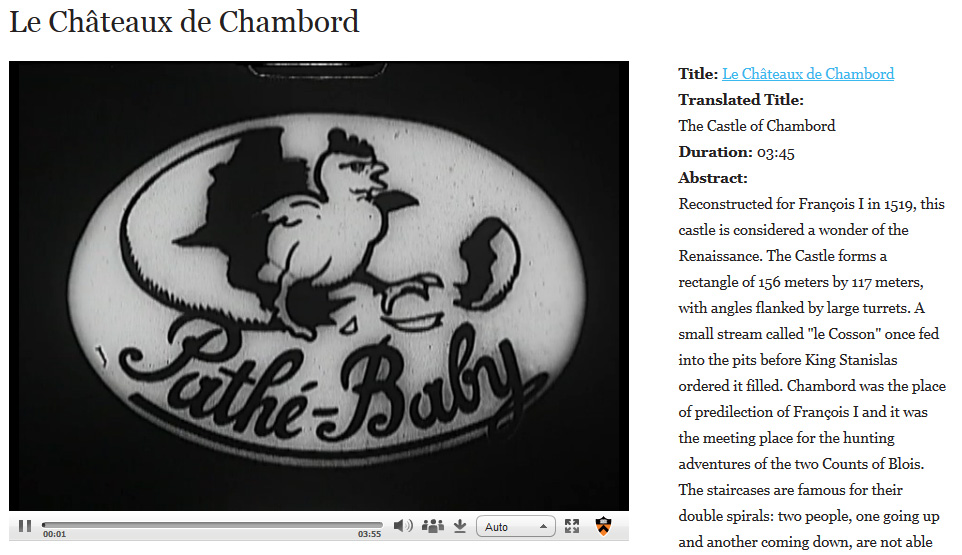 Many people worked on this project. We must begin by thanking Lynn Shostack and the David A. Gardner '69 Magic Project for their encouragement and generous support. Thanks to grants in both 2009 and 2010, we were able to partner with the Colorlab Preservation Laboratory of Rockville, Maryland, which is one of the few companies in the United States capable of undertaking the arduous process of hand-cleaning, replasticizing, and transferring the 9.5 mm film stock to a digital medium.
Each one minute film was treated individually, and a pause was inserted at a total of 11,067 title frames to give enough time for them to be read. Then, the combined digital files had to be broken up again into each physical reel, to preserve the films in their original length. Finally, the files were converted to a universally readable format that could be played by all browsers.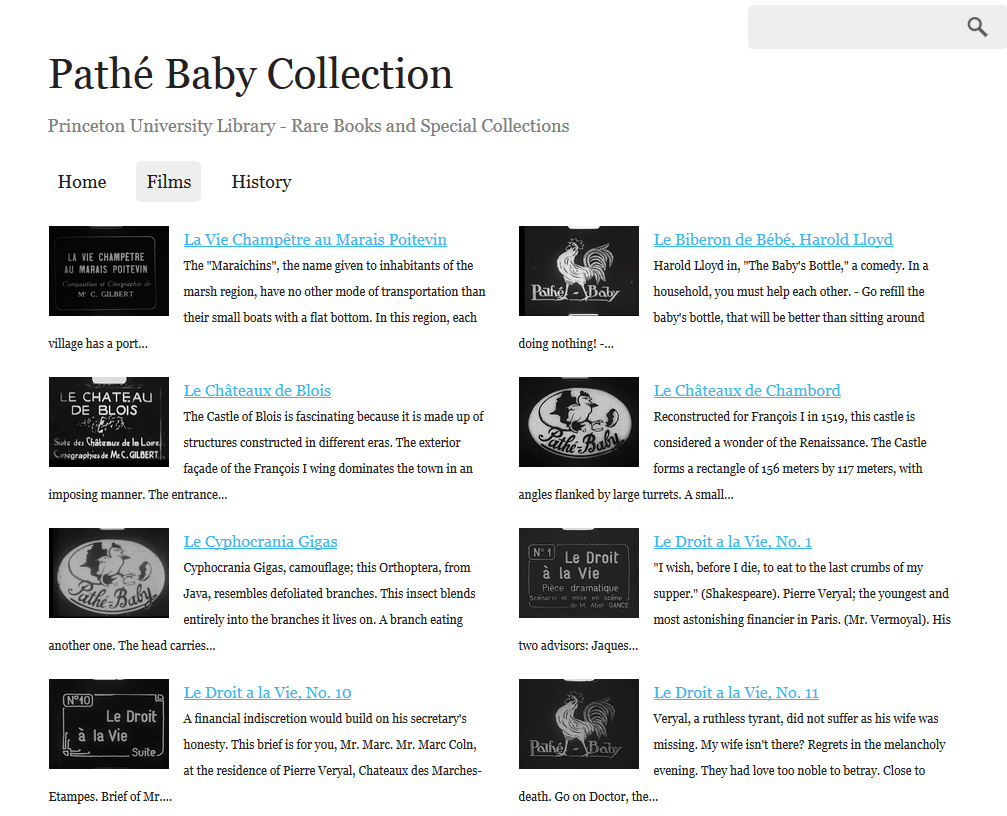 Over the last few years, Vicki Principi and Ben Johnston have been the primary forces bringing this project to completion, overseeing the transcription, translating, and cataloguing of each reel. A website was designed so that all this data can be searchable by viewers around the world. In addition, a number of Princeton University students worked on this project, including Ghita Guessous, Oren Lurie, Christopher McElwain, Iriane Narcisse, Christian Perry, and Mengyi Xu.
Please join me in congratulating them on their great work. Now, enjoy the movies.
http://rbsc.princeton.edu/pathebaby/node/2244