2016 will be the quatercentenary of William Shakespeare's death and celebrations are planned around the globe on all aspects of Shakespearean history, poetry, and performance. We are planning several events at Princeton University, including a small gallery exhibition.
To that end, we pulled our elephant portfolio of Henry Bunbury's Shakespeare prints–engravings with stipple and hand coloring–and I have posted a few of them here. The set was published by Thomas Macklin, manager of the Poet's Gallery, in direct competition with John Boydell's Shakespeare Gallery.
Bunbury's designs were engraved over five year by Francesco Bartolozzi (1727-1815), Peltro William Tomkins (1760-1840), Thomas Cheeseman (active 1780-1790), and Robert Mitchell Meadows (died 1812).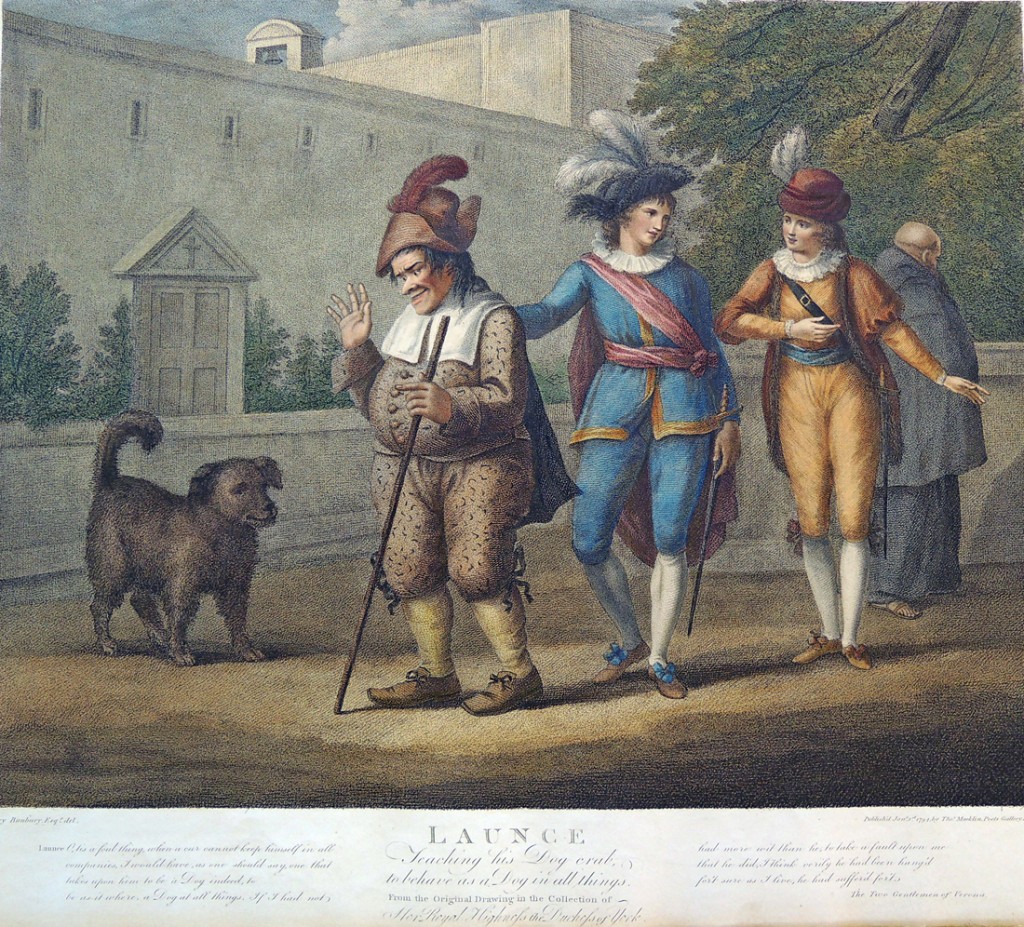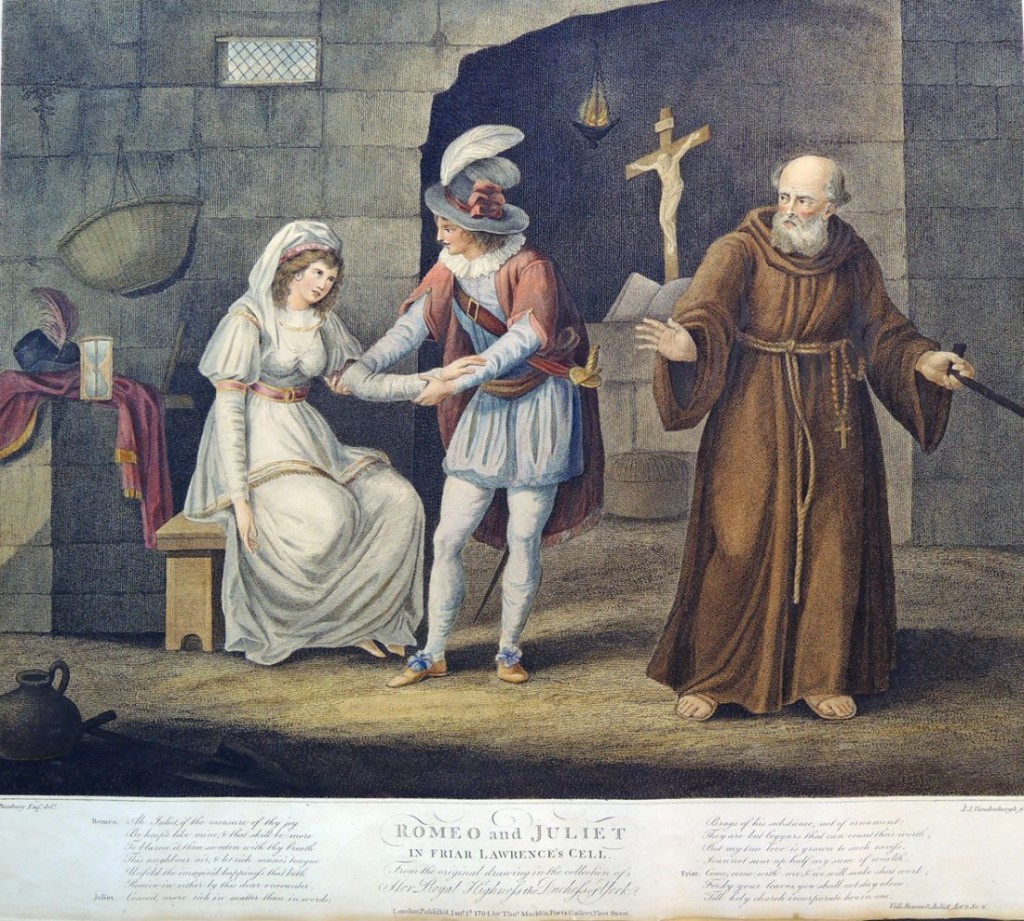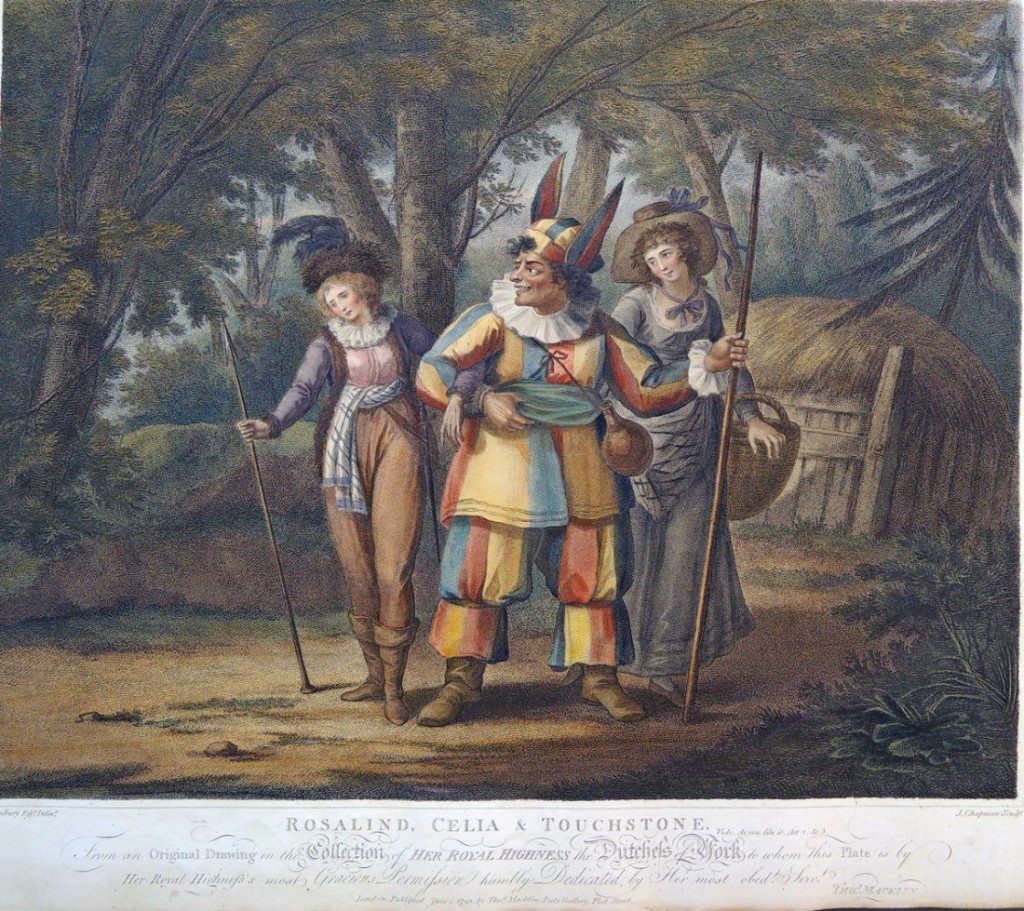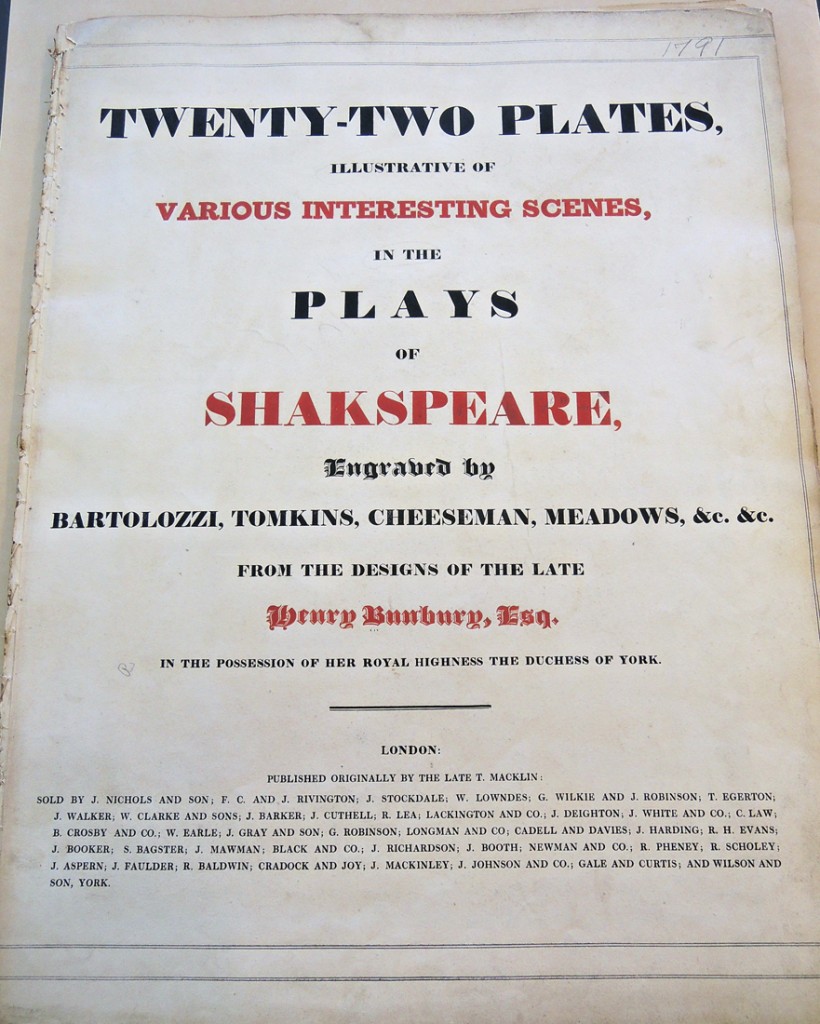 Plates include:
Falstaff Playing the Prince, the Prince Playing the King; Romeo and Juliet in Friar Lawrence's Cell; Macbeth and The Murderers; Falstaff at Hern's Oak; Jacques discovered by the Duke; Rosalind, Celia & Touchstone; Falstaff's Escape; Tameing the Shrew; Falstaff Reproved by King Henry; Helena in The Dress of A Pilgrim; Prospero Disarming Ferdinand;
Dick the Butcher & Smith the Weaver seizing the Clerk of Chatham; Fluellen makeing Pistol eat the leek; Florizel & Autolicus, Exchange Garments; Falstaff with Hotspur on his Back; The Supposed Death of Imogen; Launce teaching his Dog crab, to behave as a Dog in all things; Falstaff at Justice Swallow's Mustering his Recruits; Sir Andrew Aguecheek, Sir Toby Belch, & The Clown; Dogbery and Verges with the watch; and two untitled