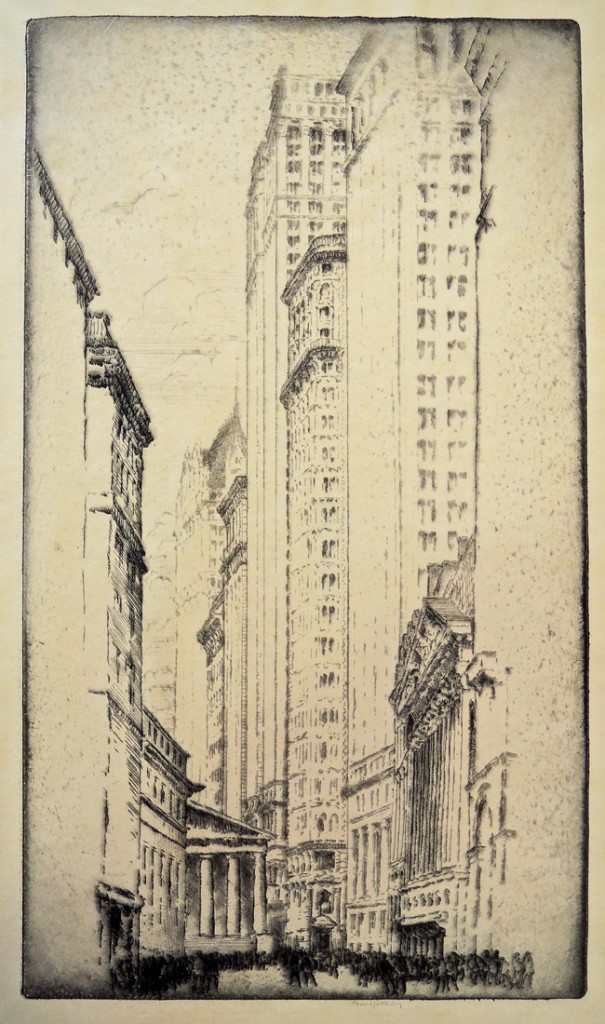 Bror Julius Olsson Nordfeldt (1878-1955), Wall Street, no date. Drypoint. Graphic Arts Collection GA 2015- in process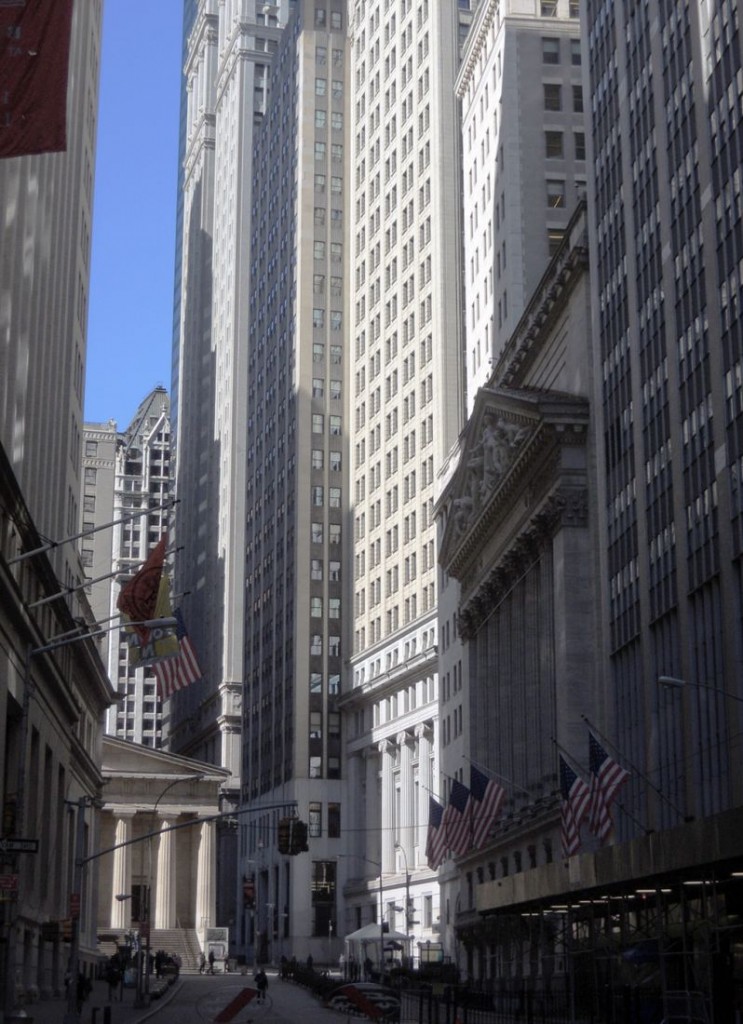 The same view today up Broad Street, looking toward Federal Hall at the corner of Wall Street. I have laterally reversed the image to match the etching above.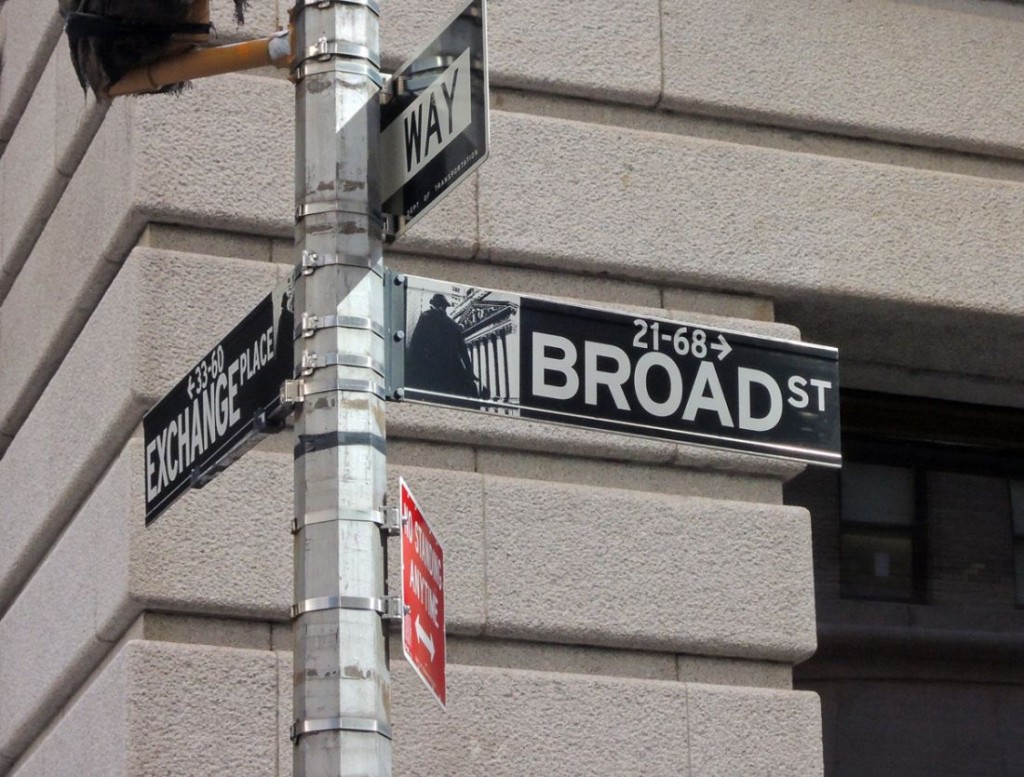 There are two Nordfeldt drypoints from the early twentieth century entitled Wall Street or New York: Wall Street. One is looking west on Wall Street with a view of Trinity Church. The second one, seen here, is actually a view looking north on Broad Street, standing close to Exchange Place, ending with Federal Hall at Wall Street. A third drypoint focuses on a similar area in lower Manhattan looking north on Broadway. The three are often confused.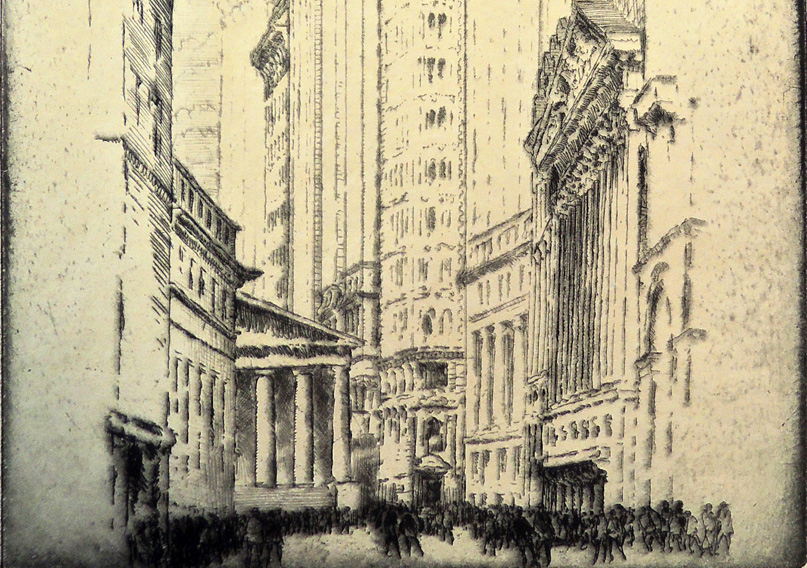 Detail of Nordfeldt's drypoint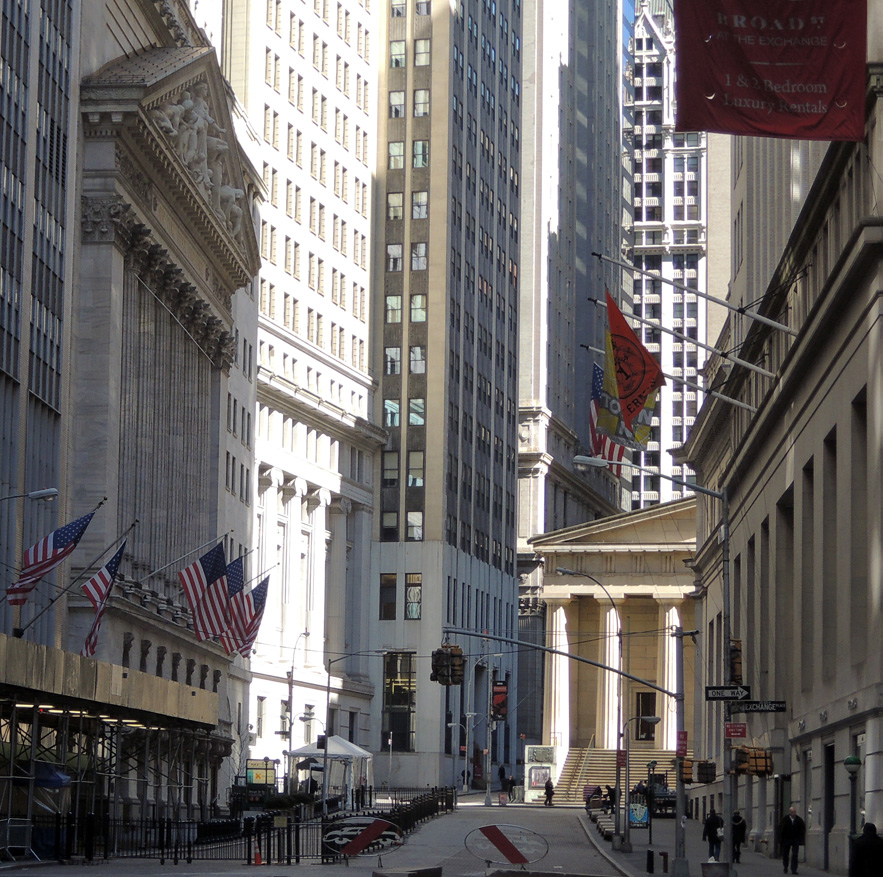 Detail without reversing the architecture.
In the actual street, we see the old New York Stock Exchange on the left and the Federal Hall slightly to the right. Broad Street was named because it was broader than the other streets in the area. It follows the route of a colonial canal that emptied into the east River, until it was filled in and paved in 1676.
This corner offers an amazing view of three classical orders of columns: the plain, heavy Doric at Federal Hall; the slender Ionic at 14 Wall Street; and the elaborate Corinthian with their decorative capitals at the Stock Exchange (detail below).