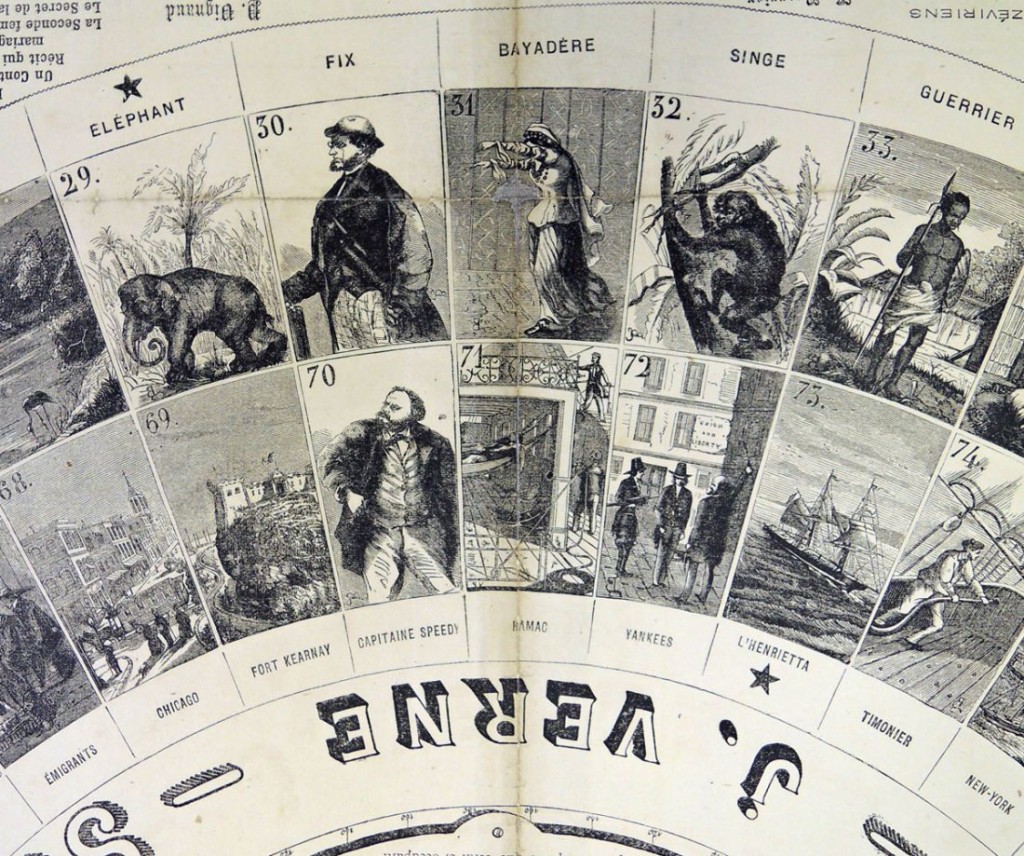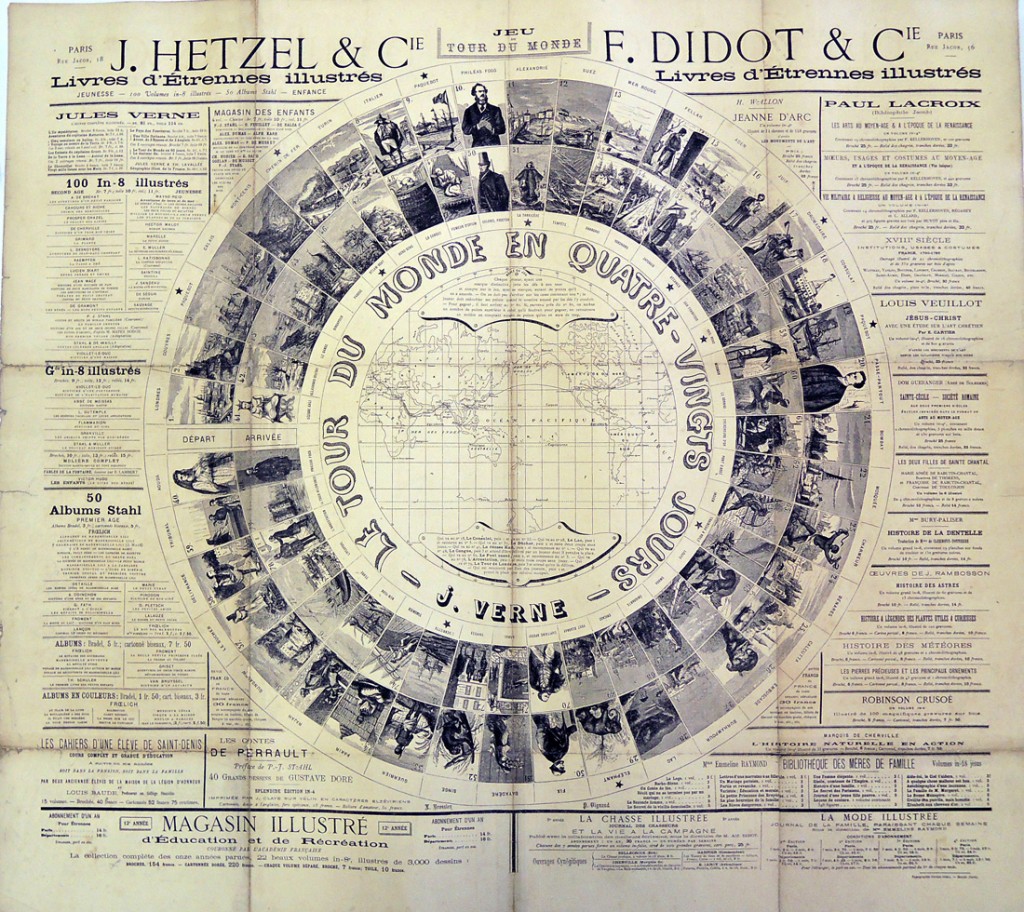 Jeu du Tour du Monde. Paris, J. Hetzel & F. Didot, [c.1875]. Letterpress and wood engraving. Graphic Arts Collection GAX 2015- in process
In 2011, the Graphic Arts Collection acquired a board game after the Jules Verne novel Around the World in 80 Days: https://blogs.princeton.edu/graphicarts/2011/01/around_the_world_and_around_th.html.
We recently acquired a publisher's advertisement for that game in the form of a large printed broadside (75 x 68 cm,) mounted on linen. At the middle of the leaf is a circular version of the game (first published in 1873) although it was actually played in a continuous spiral that led to a center, winning cell. Here, the inside of the circle is filled with a map of the world, together with instructions and rules for the game.
Among other information the advertisements surrounding the game include subscription details for Hetzel's Magasin Illustré d'Éducation et de Récréation, where Verne's novels were first published in serial form.