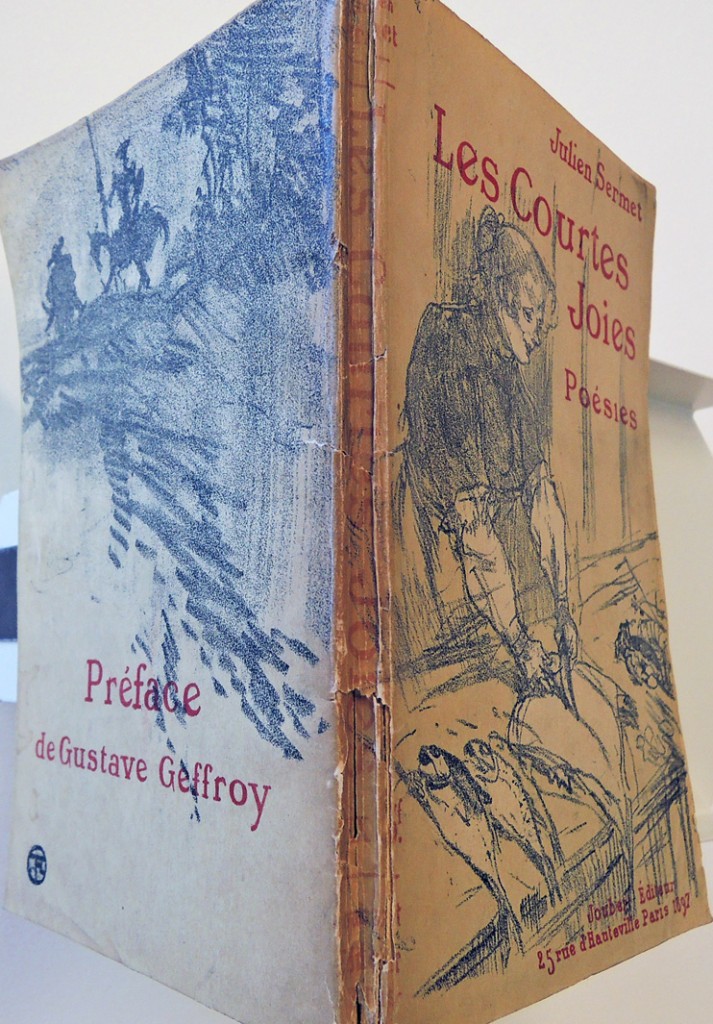 The Graphic Arts Collection recently acquired four small books with original lithographic paper wrappers designed by Henri de Toulouse-Lautrec (1864-1901). All of them were included in the exhibition catalogue Toulouse-Lautrec Book Covers & Brochures published by the Department of Printing and Graphic Arts, Houghton Library in 1972 (Graphic Arts GA NC980.5.T68 H37).
On several of these volumes the design continues around and onto the back cover. On this book, the artist depicts a fishwife selling herring  on the front, with the image of Don Quixote on the back.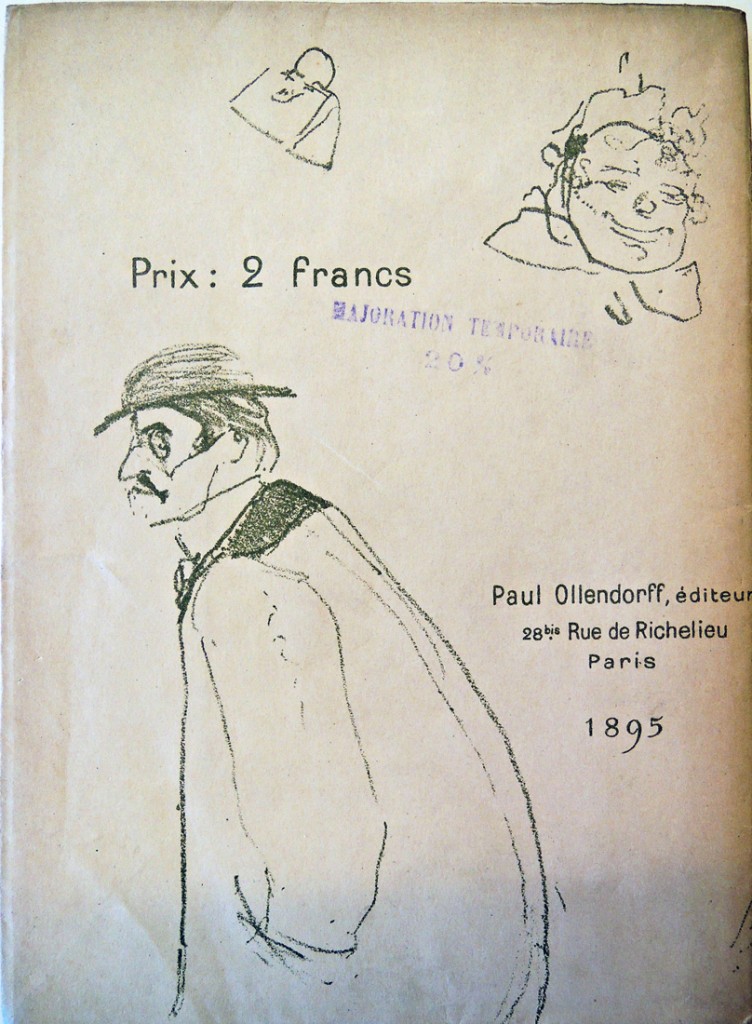 On the front of this book [above], Lautrec has drawn three figures. The woman seen at the bottom has been identified as the pianist Misia Sert (born Maria Zofia Olga Zenajda Godebska, 1872-1950) who was a patron to many French artists and with her first husband Thadée Natanson, hosted a salon in Paris. She also posed for many of the painters, including Lautrec.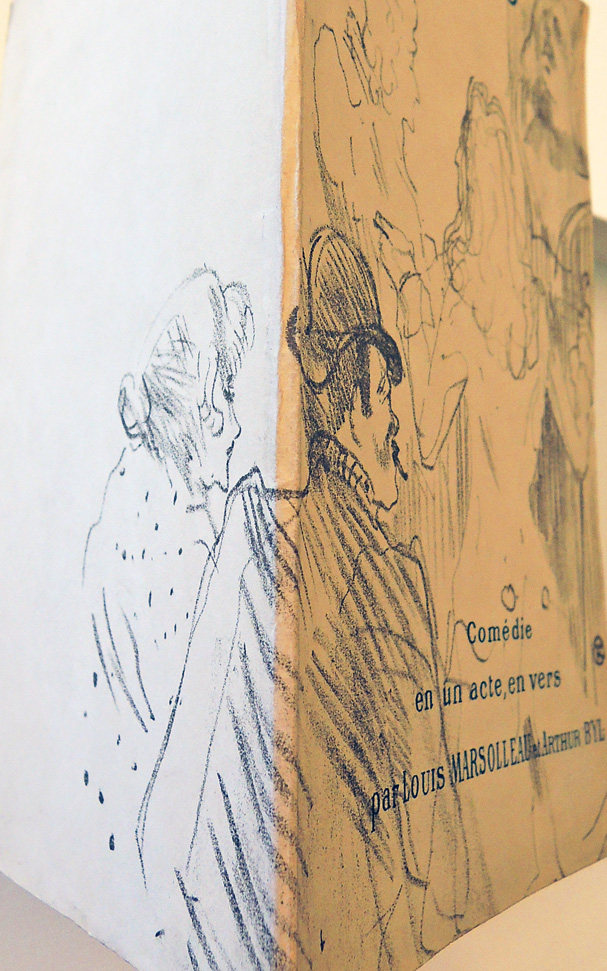 If you open the wrapper fully on this volume, you will see a couple watching two costumed actors admiring a bust of Molière. Lautrec went to the theater often and designed both posters and programs for many productions.