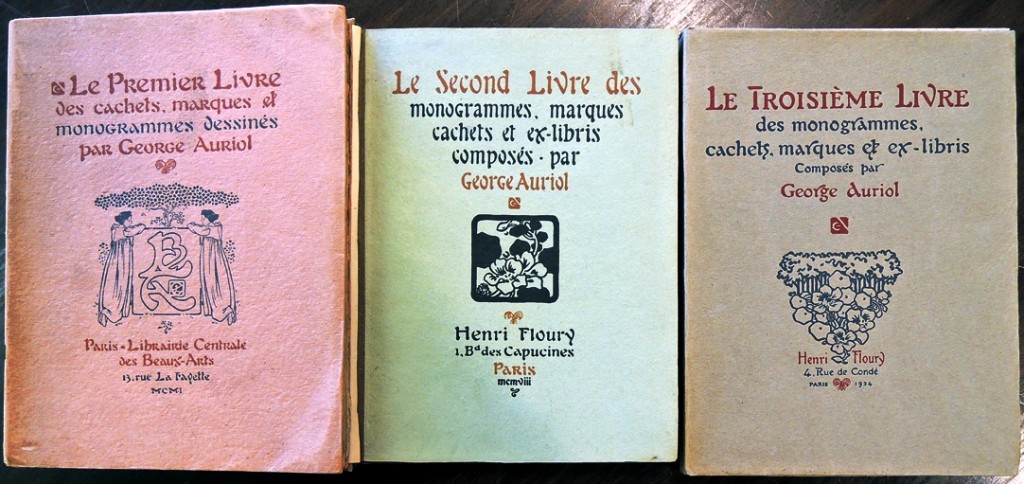 George Auriol, Le Premier Livre des cachets, marques et monogrammes. [with] Le Second Livre des monogrammes, marques, cachets et ex-libris. [and] Le Troisième Livre des monogrammes, cachets marques et ex-libris (Paris: Librairie Centrale & Henri Floury, 1901; 1908; 1924). Graphic Arts Collection GAX 2015- in process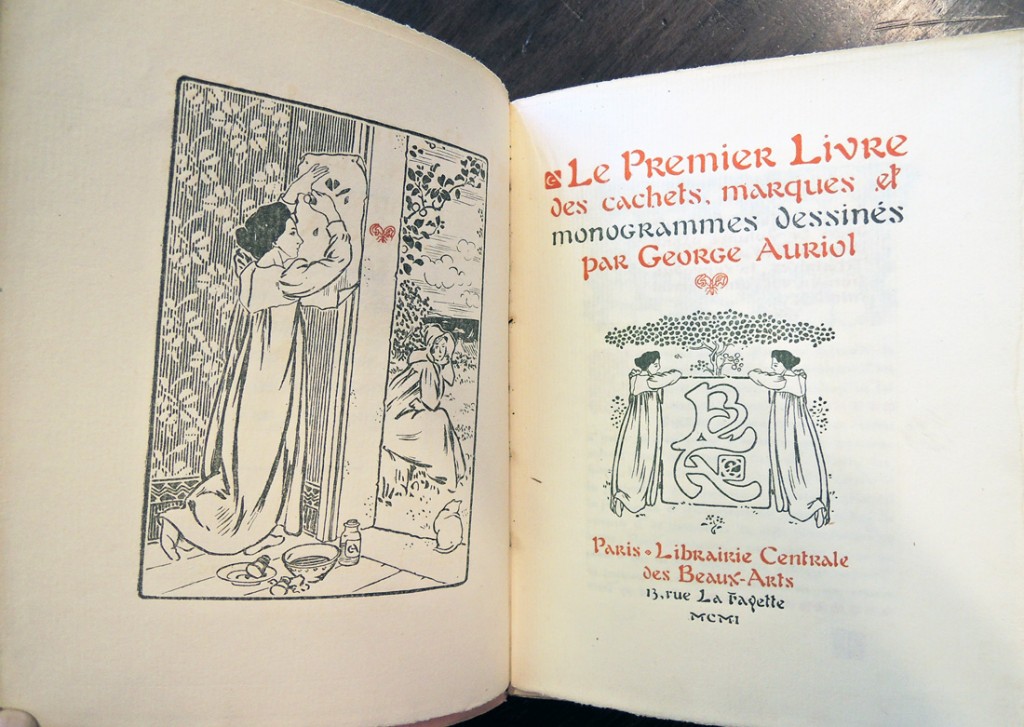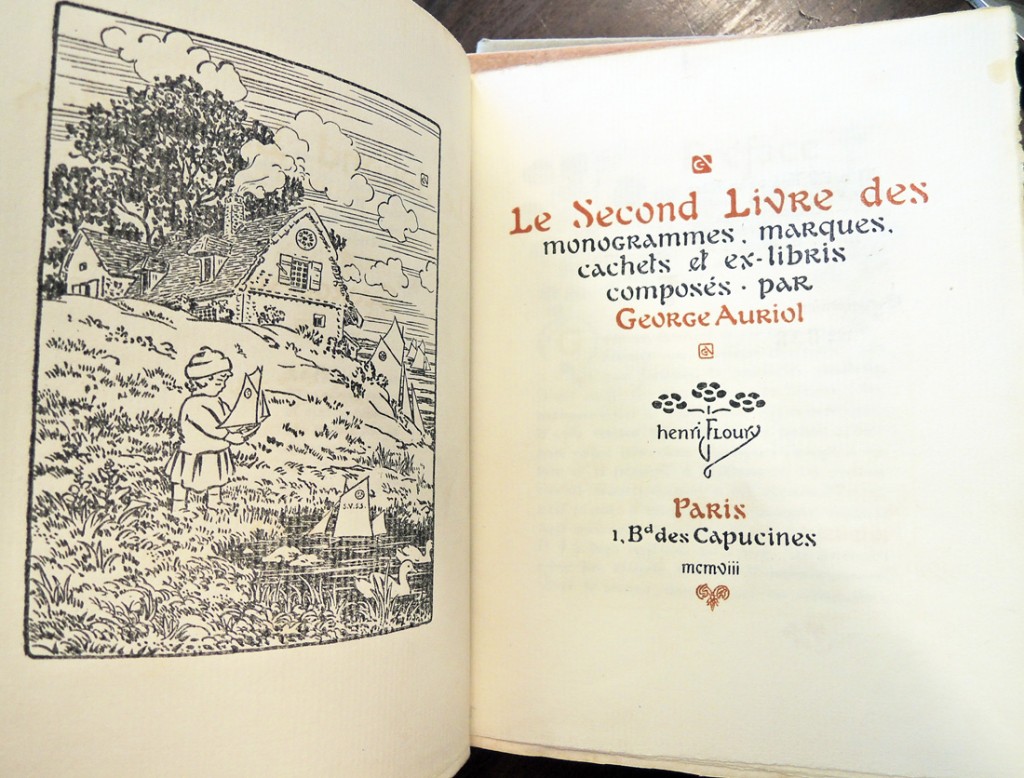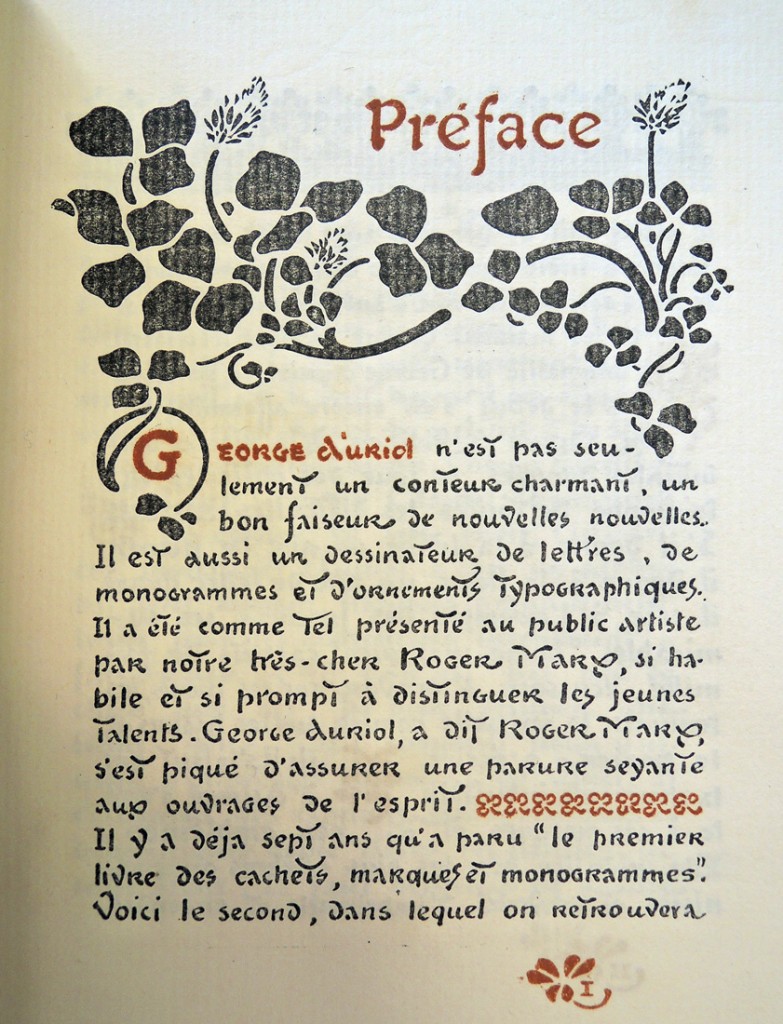 "Auriol served as writer, illustrator and editor of the Chat Noir for ten years (1883–93). He produced book covers for the Chat-Noir Guide (1888) and the two-volume Les Contes du Chat Noir (1889–91) as well as 15 programmes for the Chat Noir shadow theatre. From the end of the 1880s the bold colours and flat patterning of his illustrations and typographical designs show the influence of Japanese art.
In 1888 he created his first monograms for Rivière and himself in the style of Japanese seals, and during the next decade he produced hundreds of such monograms for artists, writers and publishers, including Rivière, Théophile-Alexandre Steinlen, Toulouse-Lautrec, Paul Verlaine, Anatole France, Ernest Flammarion and others. In 1901 Henri Floury published the first collection of Auriol's Cachets, marques et monogrammes, followed by two more volumes in 1908 and 1924.
. . . Auriol's assimilation of Japanese aesthetics resulted in highly decorative and often abstract floral designs for hundreds of book and sheet-music covers by the avant-garde writers and composers for the publishers Enoch, Flammarion and Ollendorff as well as ornamental typography for Larousse's encyclopedias (1895–1930) . . . Auriol's collaboration with the G. Peignot & Frères type-face foundry (1901–5) resulted in the creation of Auriol type styles such as Française Legère and Auriol Labeur."– Dennis Cate