Of many highlights in Princeton's album of early photography compiled by Richard Willats (ca.1820-after 1881), the calotypes by Archibald Lewis Cocke (1824-1896) are among the most important. Fourteen positive and one negative calotypes have been identified along with fourteen additional salted paper prints attributed to Cocke, the majority exterior architectural views.
Although Cocke is not a familiar name in the canon of art history, he was among the earliest British photographers to make a living from his art. Like Willats, Cocke was both a talented artist and a commercial supplier of photographic equipment and chemistry prepared in his personal laboratory.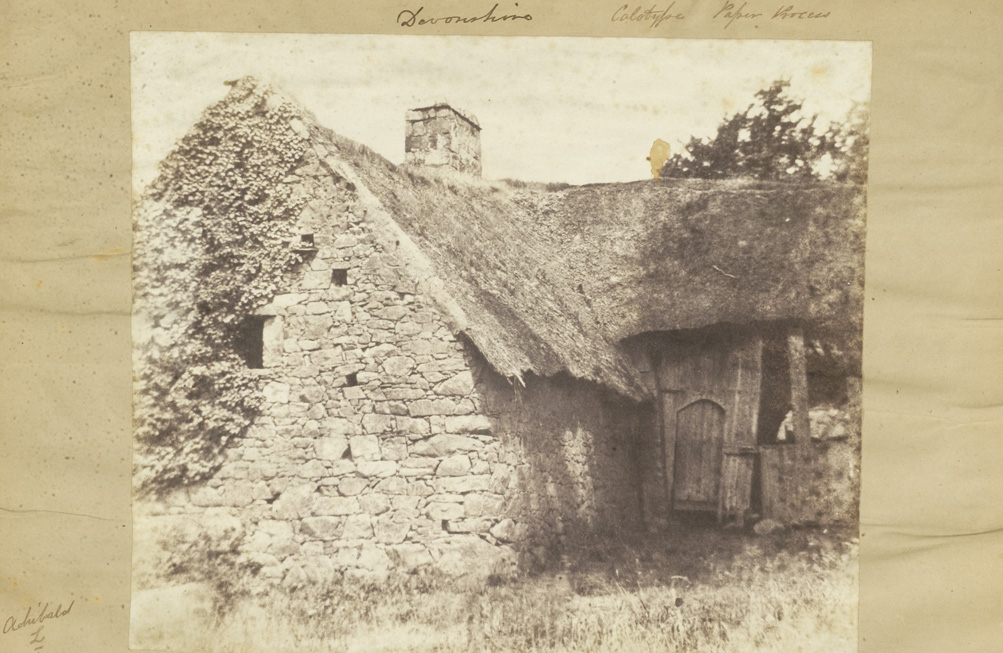 One of the few biographical notes on Cocke is found in Bernard Heathcote's A Faithful Likeness (2002). The catalogue reveals that Archibald and his brother Arthur John Cocke managed a daguerreotype studio between 1847 and 1850 on lower Regent Street, opposite the fashionable shop, Swan & Edgar. Arthur appears to have "relinquished his interest in the business" around 1850, leaving Archibald to continue alone.
Like many daguerreotypists, Cocke transitioned to paper prints and submitted fifteen calotypes to the Exhibition of Recent Specimens of Photography, regarded as the first exhibition in the world dedicated solely to photography. The show ran from December 22, 1852 to January 29, 1853, under the primary organization of Joseph Cundall (1818-1895) and Philip Henry Delamotte (1821-1891), who are also represented in Willats's album.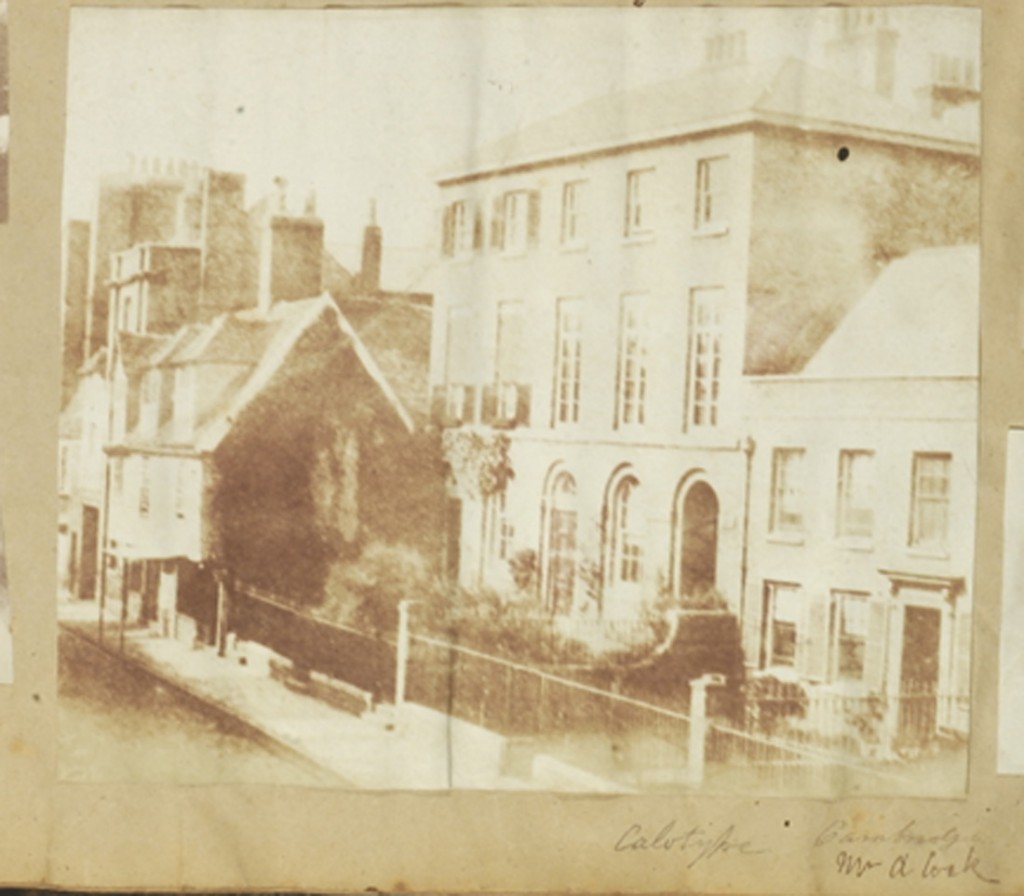 By October 1854, Cocke was back on Regent Street, this time in partnership with photographer Thomas Nashum Kirkham, who form Cocke and Company. Their ground floor rooms held a studio, a classroom, and a shop, which they called the "Institute of Photography." Unfortunately, the partnership dissolved "by mutual consent" in July 1855 and the Institute is taken over by Herbert Watkins (1828-after 1901), who kept the name but moved the operation up the road to 215 Regent Street.
During his brief time with Kirkham, Cocke was able to offer a number of specialties, including the photography of oil paintings, as noted in the October 1854 Art Journal, "At the establishment of Mr. Cooke, 179, Regent Street, there are some of the most perfect photographs after pictures we have yet seen. Two are from landscapes by [Thomas] Creswick, one of "Margaret and Faust in the Garden." by [Henry Nelson] O'Neil, and others of pictures lately exhibited, together with very perfect pictures of bas reliefs. Mr. Cooke is, we believe, one of the oldest photographers, and his landscape subjects on paper are unsurpassed for truth and beautiful detail."
Cocke published a pair of advertisements in The Athenaeum and other papers between 1854 and 1855, one for the commercial business and one for himself. The first reads: "Institute of Photography, 179, Regent Street—Messrs. Cocke & Co. respectfully solicit the attention of amateurs to the Collodion, manufactured only by them form the formula of Mr. W. [Adrian] Delferier. This Collodion is superior to any other and will not injure by keeping. Waxed, Iodized and Albumenized papers of the First quality; also photographic chemicals of every kind from their own laboratory." As the son of a surgeon, Cocke may have benefited from early training in scientific practices.

The second advertisement was for Cocke's personal work and reads: "Portraits, Copies of Pictures, Sculpture &c. taken and Instruction in the Art given daily, by Mr. Archibald Lewis Cocke. Photographic Apparatus of all kinds consistently on Sale."
Writing in Impressed by Light: British Photographs from Paper Negatives (2007). Roger Taylor calls Cocke "one of the most prolific exhibitors of calotypes." He continues, "In 1853 his work mostly reflected the natural world, but starting with the 1855 exhibition at the Photographic Institution in London, Cocke took an increasing interest in historic buildings. In 1855 his waxed-paper views 'elicited considerable admiration' from the Liverpool Photographic Society; they were, according to their journal, 'exceedingly sharp and presented a peculiar softness of tone, with a completeness of detail seldom accomplished.'"
By the 1860s, Cocke has relocated to Hammersmith, where he continued to exhibit and sell his photographs. In particular, the artist was included in the 1861 Architectural Photographic Association's 4th annual exhibition, contributing a series on Exeter Cathedral. Curiously, in 1863, The Jurist records that "the photographic artist Archibald Lewis Cocke, born East Wonford, Devonshire, carried on his profession under the name of Archibald Lewis Coke." This may explain why there are a many images in Willats's album depicting Devonshire locations, where Cocke went to visit family.
More reproductions of Cocke's photography can be found at: http://arks.princeton.edu/ark:/88435/k930bx11x
On Leaf 5, verso: Center, at top: "Devonshire / Calotype Paper Process". Center, at bottom: "Query Archibald [] L. / Taken by Mr. A. Cocke and Regent Circus Piccadilly / 32 Horoland Street Fibrisoy ? Square".
Leaf 7 (five photographs): Top left: "Cambridge church / by Mr. A. Cock[e]". Top right: "Mr. Archibald Cocke – Cambridge". Bottom left: "Jersey".
Leaf 10 (six photographs): Top middle: "Cambridge / Mr. A. Cocke". Center right: "Jersey".
Leaf 19 (three photographs): Top left: "Brodie Esq. / Jersey". Bottom center: "Calotype / Hampstead / by Mr. A. Cocke".
Leaf 20 (nine photographs): Top left (image gone, completely grey): "Catalissotype". Top middle: "Mr. A. Cocke". Top right: "Field Birmingham". Center middle: "Cambridge". Bottom left: "Brodie Esq. Bottom middle: Cambridge / church".
Leaf 35 (two photographs): Bottom: "Calotype / Nr. Windsor / by Mr. A. Cocke / and Mr. Golls / London".
Leaf 50: "In Devonshire / By Mr. A. Cocke / Howland St FitzRoy Square".
Roger Taylor and Larry J. Schaaf, Impressed by Light: British Photographs from Paper Negatives, 1840-1860 (New York: Metropolitan Museum of Art, 2007). Marquand TR395.T39 2007Q
Bernard Heathcote, A Faithful Likeness (Lowdham: the author, 2002). Marquand TR680.H427 2002Q