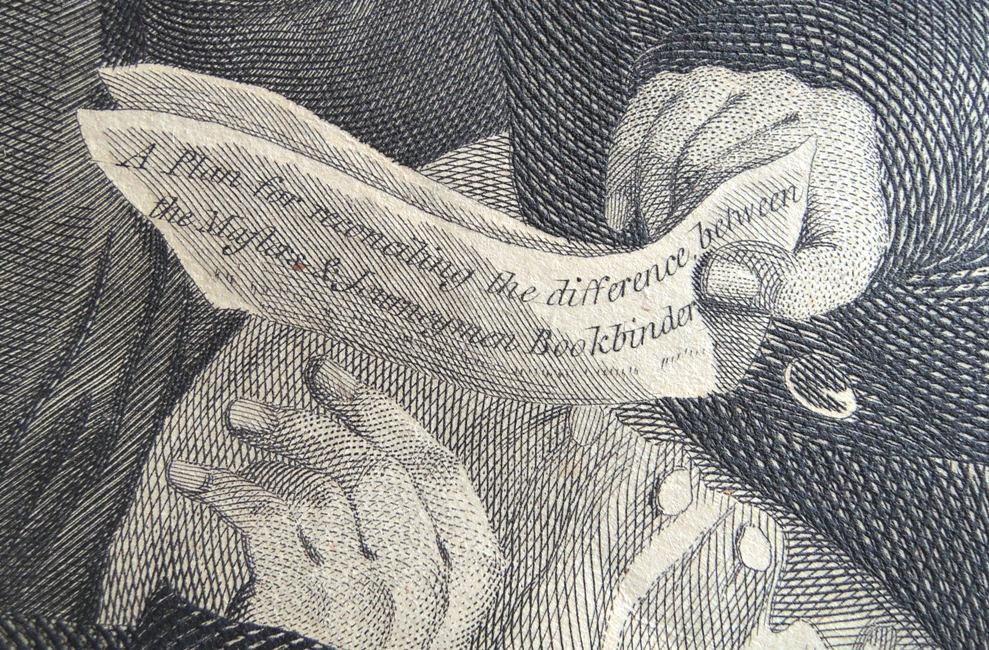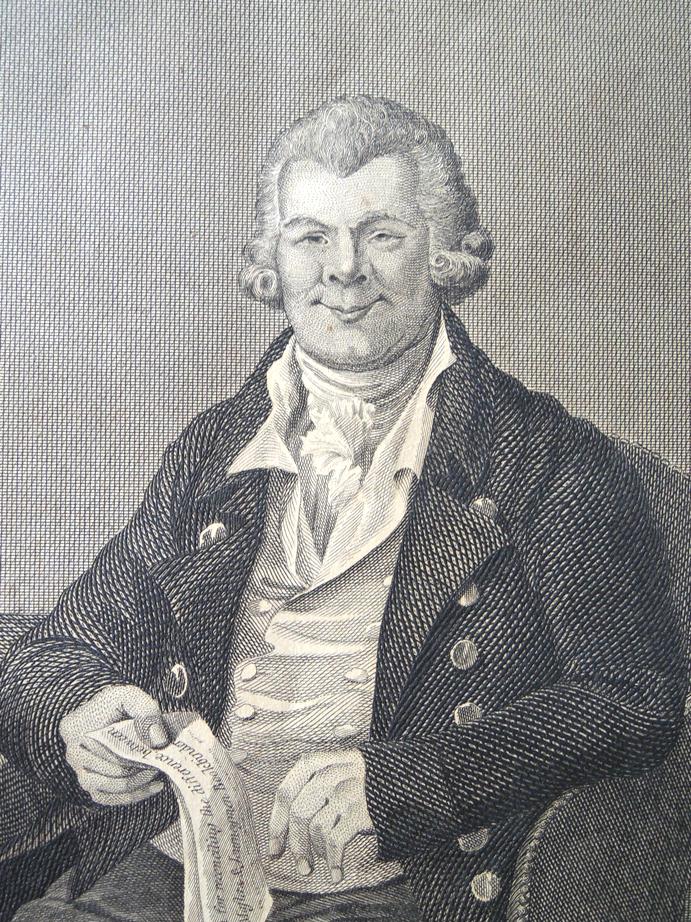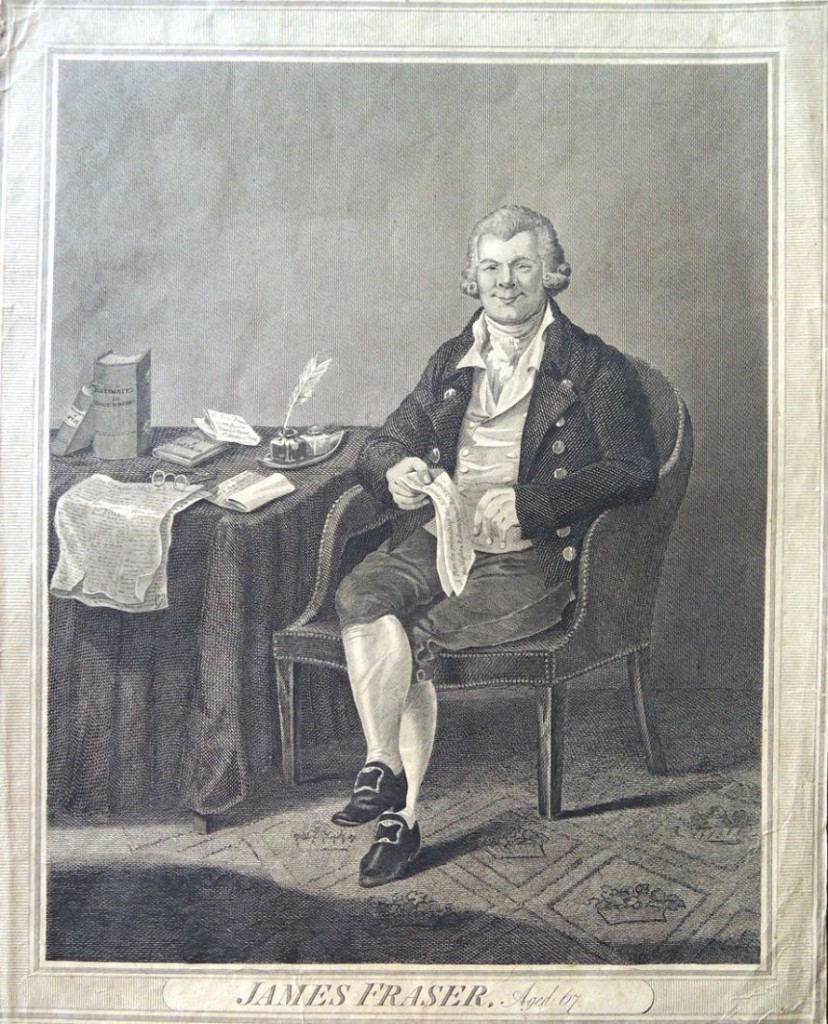 In this portrait, master bookbinder James Fraser (1740-after 1813) of St. Martin's Lane holds a paper headed, "A Plan for reconciling the difference between the Masters and Journeymen Bookbinders." On the table are three books: Memoirs of Mr. Pitt, Estimates of Bookbinders, and Anecdotes of Lord Nelson, along with the newspaper The Oracle, May 28 1802.
These elements refer to Fraser's his role as one of three "Prosecuting Masters" in the 1786 trade dispute among bookbinders. He described the costs of binding different types of books and advocated a piece-rate method of working, rather than the customary fixed weekly wage. One request was to reduce the work day from 14 hours to 13 hours. A strike, a trial and imprisonment of five men followed.
The complete story written by Lawrence Raithby, along with a reproduction of this engraving, was published in British Bookmaker: A Journal for the Book Printer, the Book Illustrator, the Book Cover Designer, the Book Binder, Librarians, and Lovers of Books Generally, Volume 5 (1892).