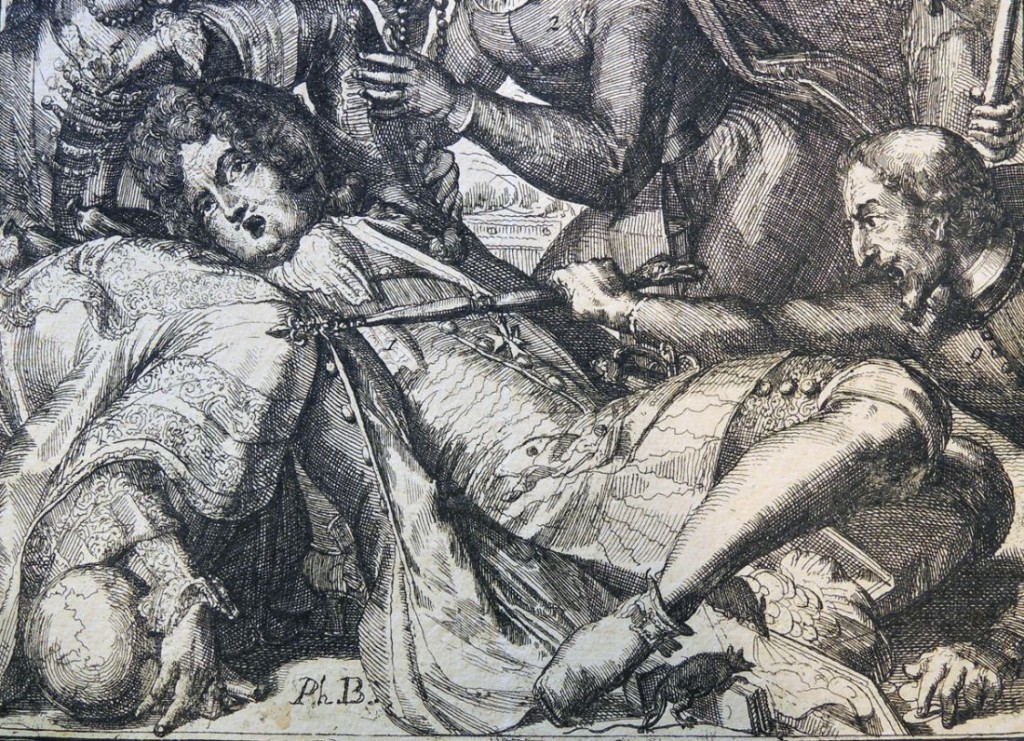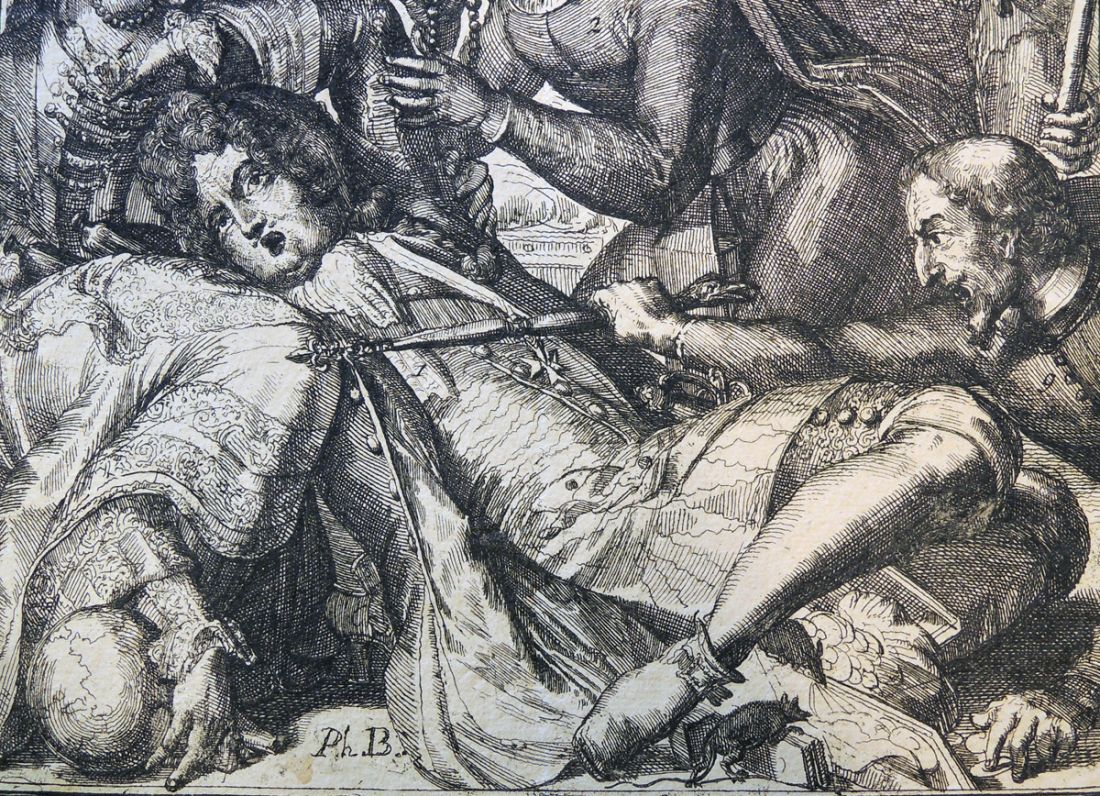 Attributed to Filibert Bouttats the Younger (1675-after 1736), Vacarme au Trianon = Alarm in 't Spinhuys [Bedlam at Trianon = Alarm in the House of Correction for Prostitutes], 1706. Engraving and letterpress. Graphic Arts Collection GAX 2015- in process


The Graphic Arts Collection recently acquired a Dutch broadside satirizing the French forces after their defeat at the Battle of Ramillies and the unsuccessful siege of Barcelona. It is a plate from one of three publications, consisting of 19 images. The Rijksmuseum holds four variations of the satire and describes the scene as a "cartoon on the French king Louis XIV who becomes ill after eating too harsh Spanish nuts." The British Museum offers three impressions. Here is a quote from their description:
In the foreground, the king [Sonneman or Sun man] (1) is collapsed on the ground surrounded by his mistresses, Louise de la Vallière (2) in nun's habit, Madame de Montespan (3) and Madame de Maintenon (4), who attempt to console him. In the background, Philip of Anjou (5) tears his hair, the Comte de Toulouse (6) stands beside him and Marshal Tessé (7) dressed as a blind beggar with a crutch, holds out a letter. Behind the group is a well-dressed woman (8) described as the keeper of the house of correction (i.e., the "Trianon"). At lower right Père La Chaise grasps the king's sceptre with his right hand, and with his left picks up coins from the floor; two rats climb over broken masonry beside the king's knees.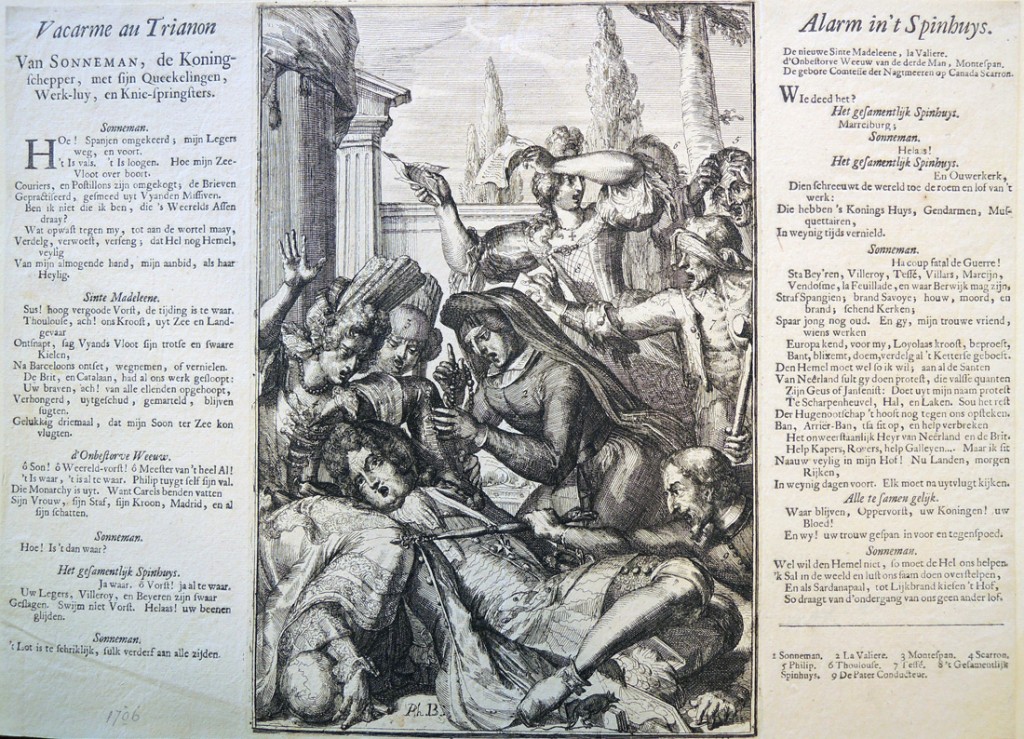 The artist's signature "Ph.B." at the bottom of the print refers to the Flemish printmaker Filibert Bouttats the Younger (1675–after 1736), but as with all satirical broadsides, this information should not to be taken as fact. The Rijksmuseum suggests that the work is from the circle of the Dutch artist Romeyn de Hooghe (1645–1708). The National Gallery of Art mounted an excellent show "From the Library: The Book Illustrations by Romeyn de Hooghe," in 2014 with a small publication now available at: www.nga.gov/content/dam/ngaweb/exhibitions/pdfs/2014/de-hooghe-brochure.pdf