Since 1971, The Whittington Press has been printing and publishing limited edition, letterpress books. In 2008, they broke with tradition to work with artist Leslie Gerry who designed the plates for Portmeirion on his iPad. The flat layers of digital color give the surprising effect of screen prints.
"Portmeirion, the extraordinary Italianate village built by the eccentric architect Clough Williams-Ellis on a remote peninsula in North Wales. Clough's grandson, Robin Llywelyn, who spent much of his childhood with his grandparents at Portmeirion, has written short but evocative texts about each of Leslie Gerry's seven images of the village."–prospectus.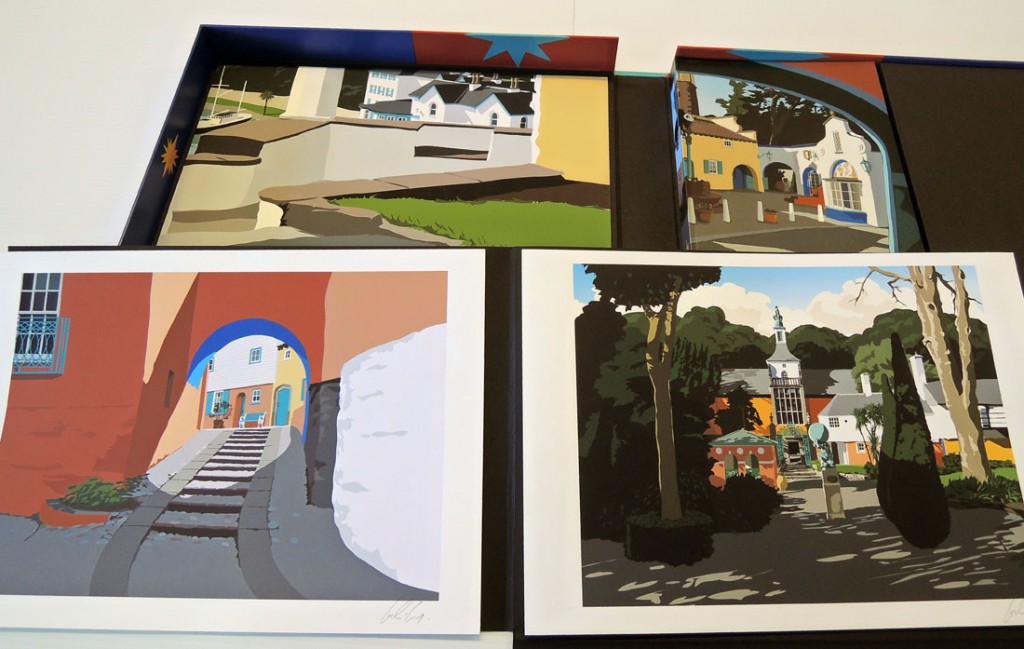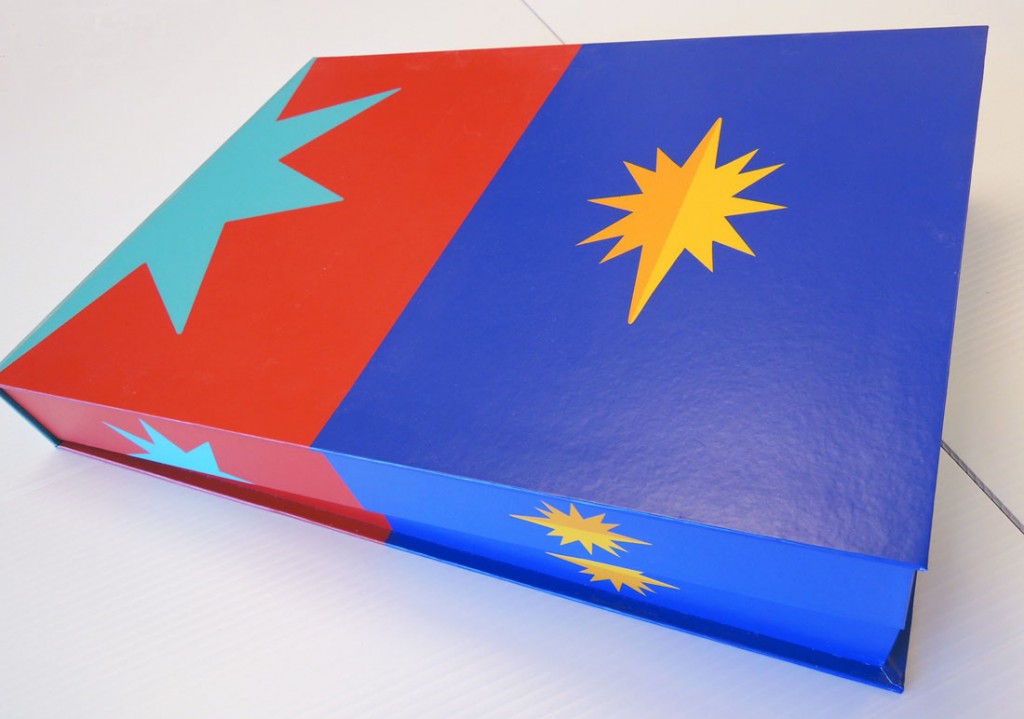 Princeton University library holds 49 limited edition books from the Whittington Press along with a complete run of their fine-press journal Matrix: A Review for Printers & Bibliophiles. Issued annually since 1981, Matrix has made distinguished contributions to the study, recording, preservation, and dissemination of printing history, and has done so utilizing a remarkable combination of authoritative scholarship and fine printing.